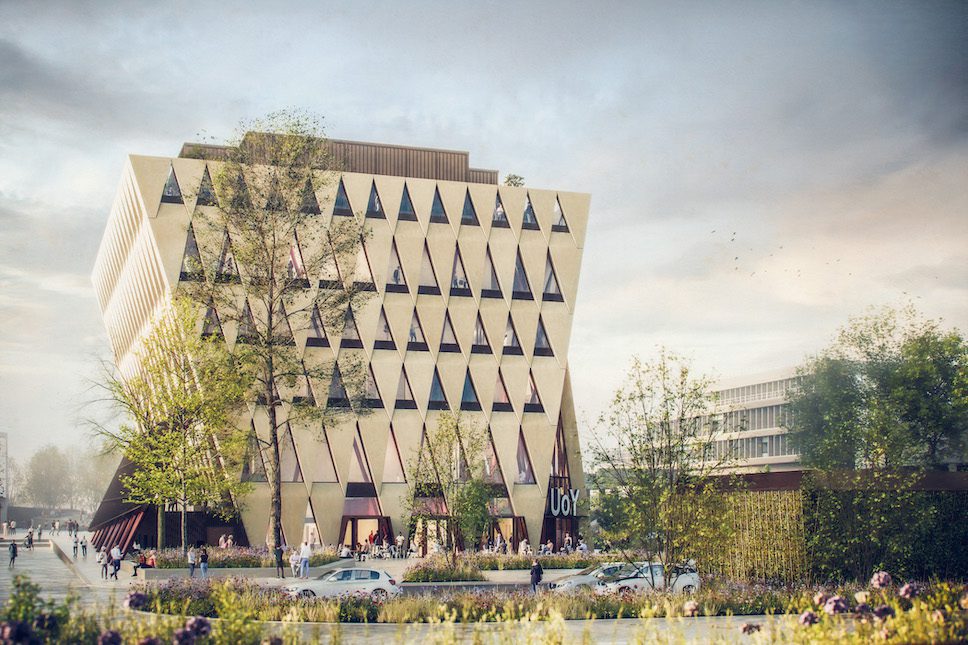 ADP Architecture and O'Donnell + Tuomey have submitted a planning application for their proposed £35-million, multi-use building which will form the University of York Student Centre.
The six-storey, inverted trapezoidal-shaped building is intended to be a new iconic point of arrival and will be built largely from natural materials and renewable sources, according to the design teams.
Specifically designed for student use, it will host a variety of spaces including the university's two student unions, collaborative study areas, studios for student radio and TV, as well as frontline student support services.
"The University of York Student Centre will be a singular structure, a flexible plan with interconnecting multifunctional spaces, with a south-facing winter garden and a walled orchard garden on the roof, described John Tuomey of design-lead architects O'Donnell and Tuomey.
"The architectural form, embodying principles of environmental responsibility, responds to the visual patterns of York Minster and is consistent with material characteristics of the university campus," Tuomey added.
Landscaped gardens surrounding the Student Centre will set the scene for the environmentally conscious building, which is to be constructed using reconstituted stone for its unassuming exterior façade. Renewable energy is out the forefront of the design thinking, with plans for solar panels, roof lights, and solar-controlled glazing to all be integrated into the building.
Inside, the innovative design features an atrium that leads into a large, open area with office space and student services, dining areas, a variety of exhibition spaces, study areas, and a rooftop garden. Its high-reaching sustainability standards will earn the University of York Student Centre 'net carbon zero' status, accredited by the UK Green Building Council.
ADP Architecture and O'Donnell + Tuomey have placed particular attention on creating a space that enhances the student experience, with technologically smart spaces. For example, the building will also include digital teaching walls with augmented reality (AR) capabilities, according to the University of York.
"The Student Centre is a key strategic intervention into the wonderful York campus landscape. Located between iconic structures on the campus, the centre creates a visible and welcoming gateway to the university, providing significant public realm and dedicated student facilities. The project has been a joy, with the whole design team working hard to deliver high aspirations for the university," said Helen O'Curry, director at ADP Architecture.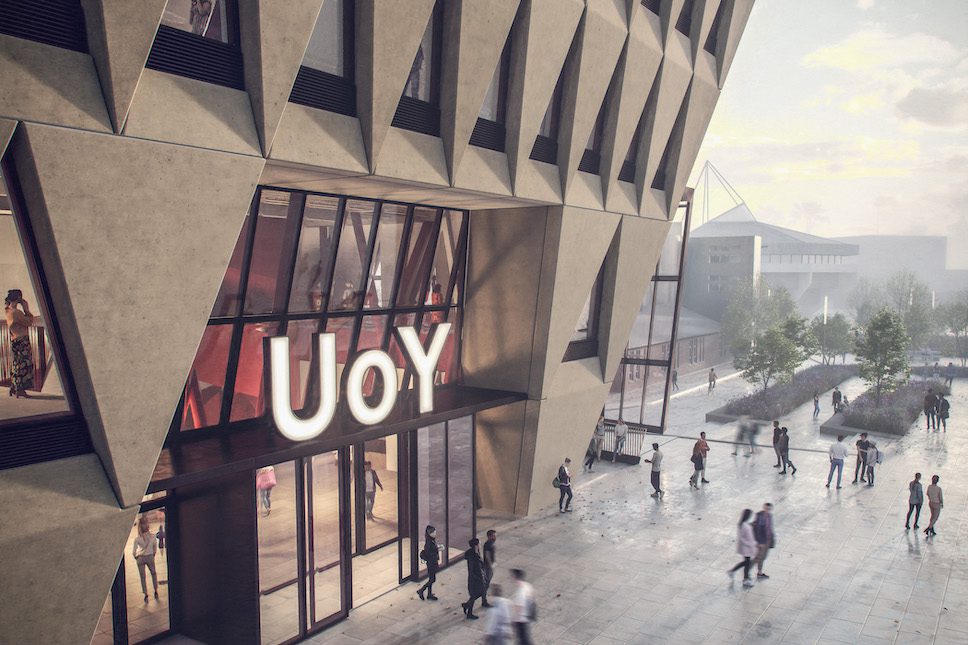 Project details:
Project type: A proposed new Student Centre at the University of York
Lead consultant architect: ADP Architecture
Architectural design lead partner: O'Donnell + Tuomey
Landscape architects: LDA Design
Quantity Surveyor: CPC
MEP, sustainability and acoustics: Max Fordham
Structural and civil and façade engineering: AKT II
Fire engineering: OFR
Visuals: Infinite 3D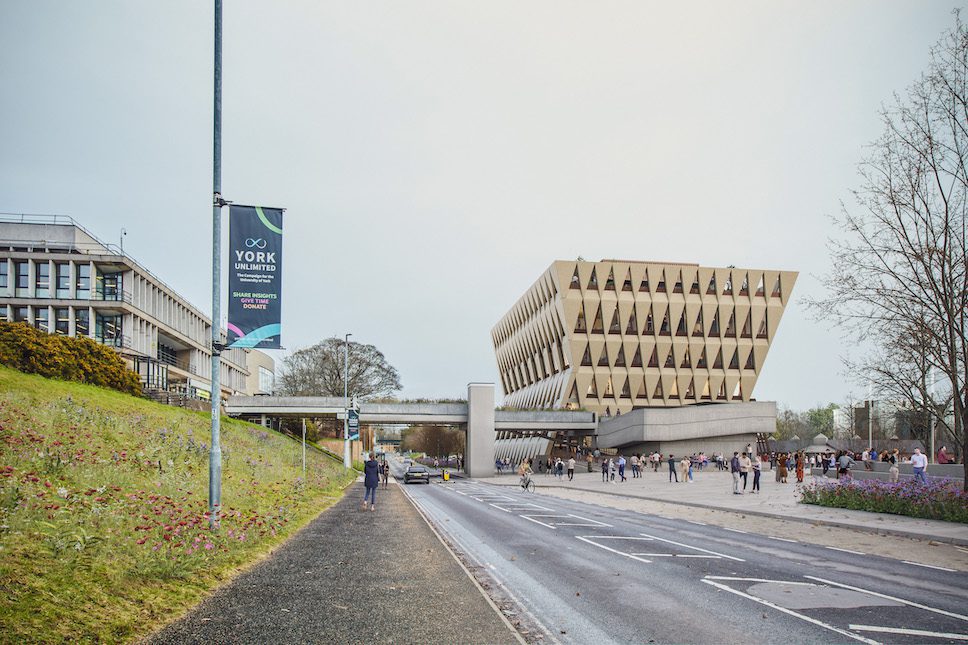 Planning approval has already been granted for the demolition of some existing vacant buildings on the campus to make way for the new centre, with building work expected to begin in spring 2024 and set to complete in the academic year 2025/26.
Learn more about more social and educational projects by ADP Architecture and O'Donnell + Tuomey.
Keep up to date with all the latest architecture news on enki, including the news of the London School of Architecture's new Part 4 course.