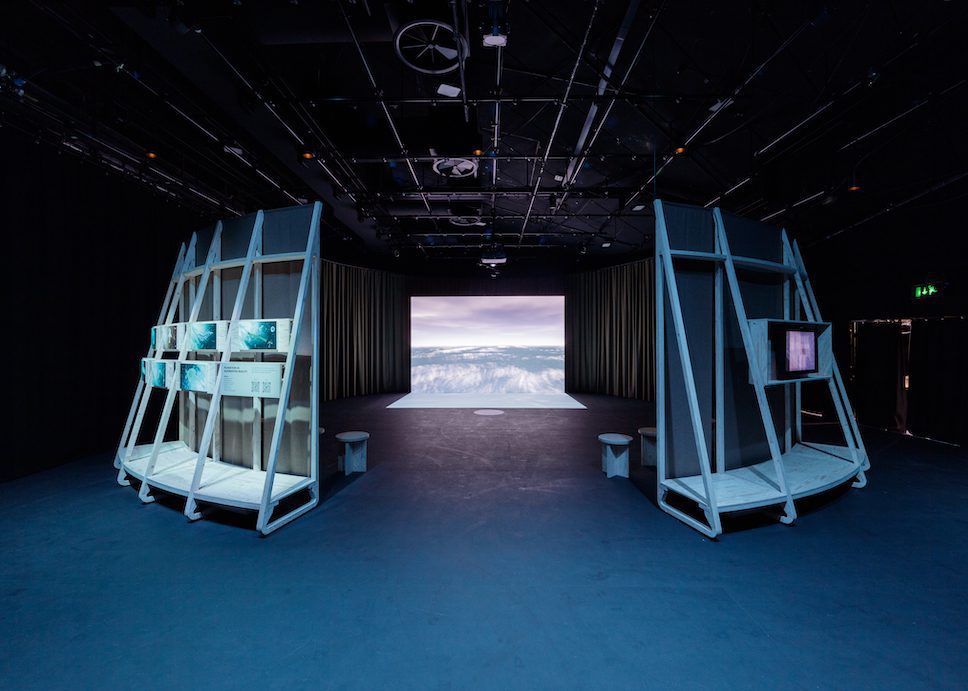 The Barbican presents 'Our Time on Earth', an interactive exhibition celebrating the power of global creativity in shaping our conversations about the climate crisis.
Universal Design Studio conceived the design of this landmark show, which features an array of immersive installations and digital works that open up new perspectives on our biosphere. The studio sensitively presents 18 works from 12 countries, guided by the principle that less is better and using existing natural materials in a resourceful matter for this temporary set-up.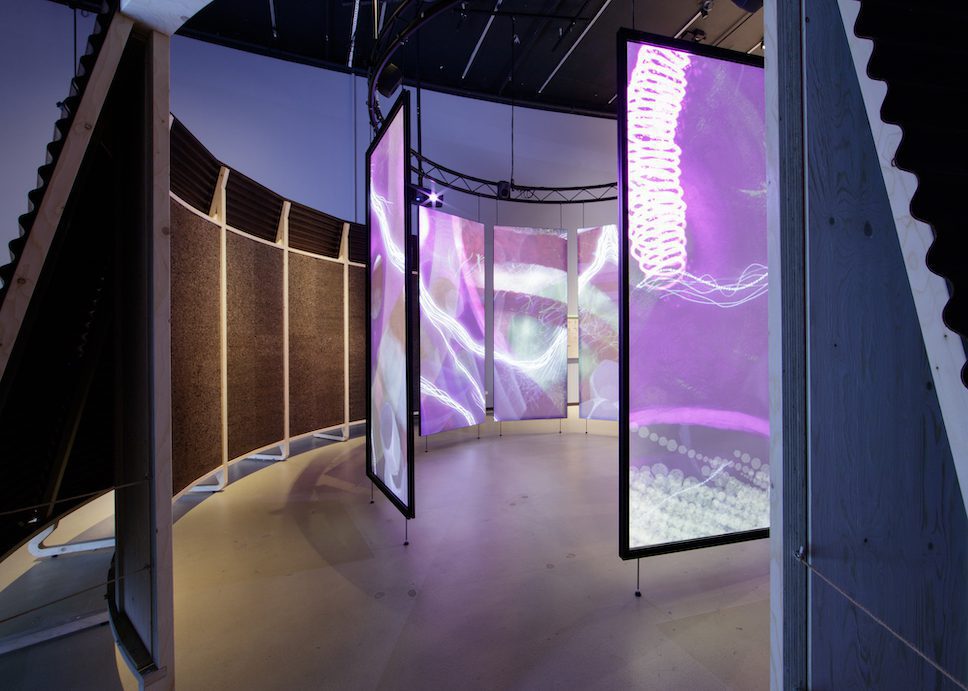 The innovative and imaginative ideas of environmental activists, artists, architects, designers, ecologists, scientists, and others, address hopeful possibilities of an alternative future on Earth. There are three interconnected sections – Belong, Imagine, and Engage – and each one is designed to create a shift in consciousness, changing the way we think about our planet and its ecosystems.
Given that the majority of exhibits with the show are digital, Universal Design Studio developed a display that would provide a contrasting focus on materiality and tactility. For example, the journey through the exhibition begins with 'Sanctuary of the Unseen Forest', an immersive video animation by digital art collective Marshmallow Laser Feast and Andres Robert.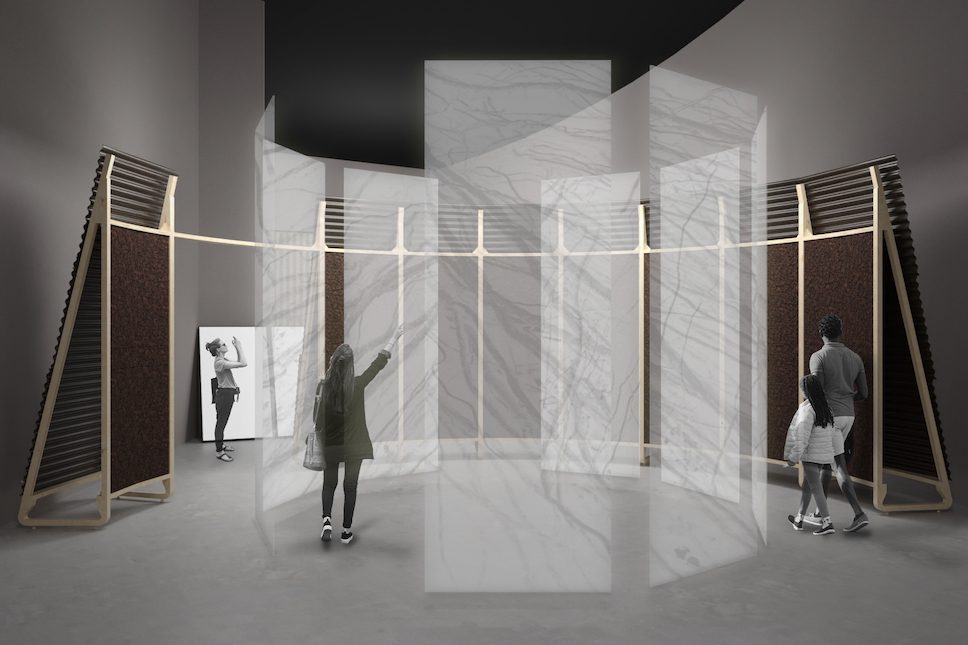 "We liked the idea of juxtaposing natural materials with the digital, because an important strand of the exhibition is to remind people that we are of the Earth and we have an intrinsic connection with the natural world," commented Lisl du Toit, senior interior designer at Universal.
Complementing the modular plywood frames, the design studio used a series of hemp and felted wool curtains to softly delineate discrete areas within the exhibition without taking up additional floor space. Our Time on Earth is planned as a travelling show, so its design elements needed to be as lightweight, durable, and stable during transportation.
Guest curators, Kate Franklin and Caroline Till, have focused on encouraging a sense of wonder as a more compelling emotion than fear when it comes to addressing the climate crisis. For example, Imagine, the show's largest section, presents visions of an alternative near-future based on a new value system, where humans and nature live together in harmony.
"There is more scientific evidence than ever demonstrating the amplitude of the climate emergency. And the science is essential – there's no doubt about that," Kate Franklin and Caroline Till said.
"But art, design and culture have the power to move us, and creative propositions of the sort we have gathered within 'Our Time on Earth' aim to seduce the visitor into another way of seeing – another way of being. They invite us to listen, to feel, to really see, what it could be like to live and thrive in an alternative and positive future," they explained.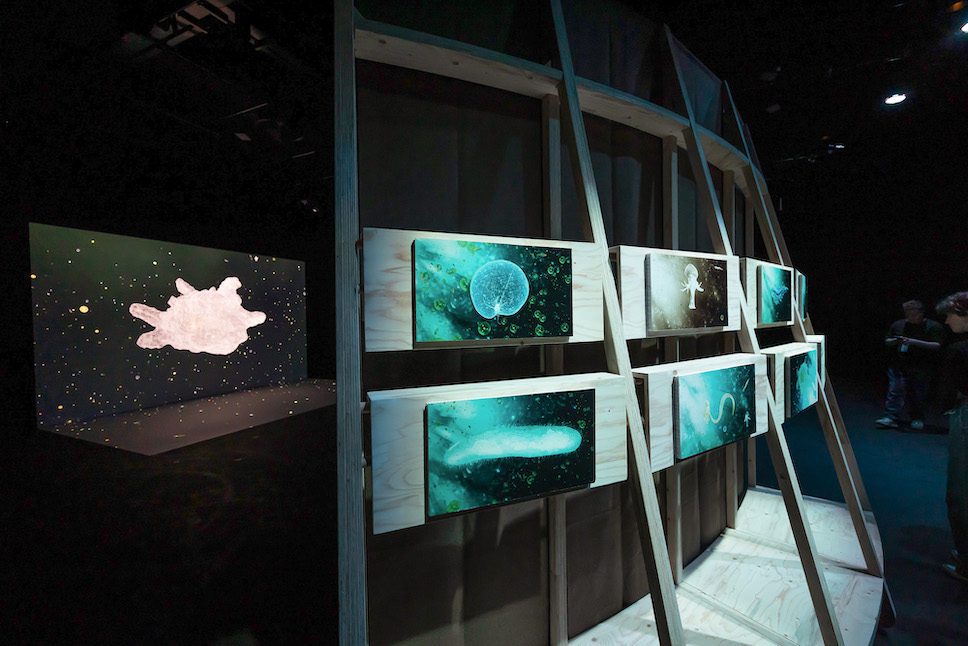 Throughout the exhibition, knowledge and experience from various cultures is drawn upon. For example, a new commission titled 'Symbiocene' looks at how Indigenous technologies are invaluable to our collective understanding and response to climate change.
"Culture has a key role to play in accelerating the response to the climate emergency. It provides a platform to challenge the way we engage our communities to respond," said Luke Kemp of Barbican International Enterprises.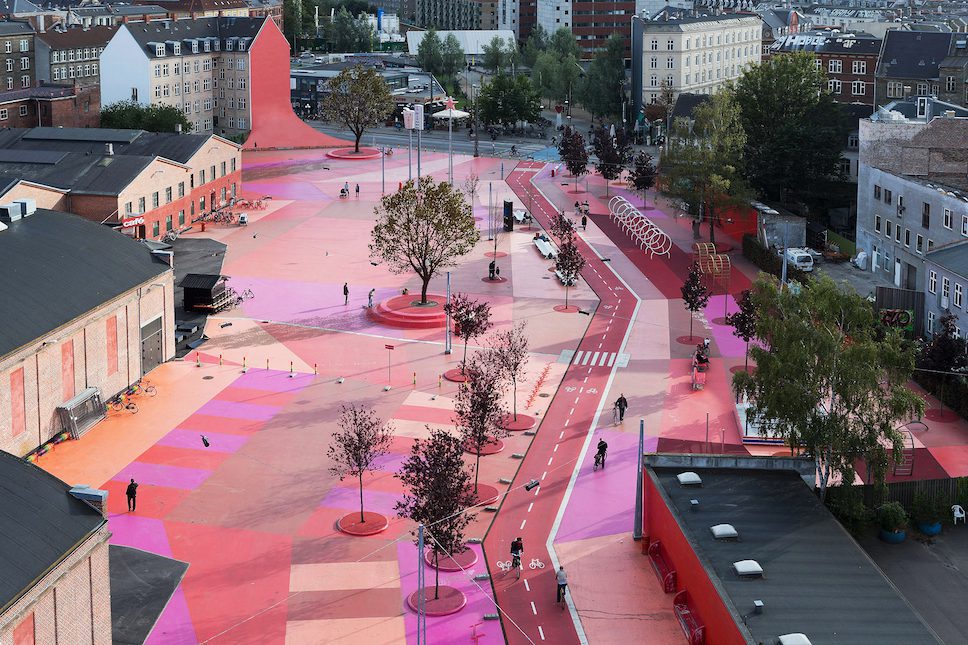 Photography courtesy of Universal Design Studio.
'Our Time on Earth' will run until 29th August 2022 at The Curve, Barbican Centre, London. The show is curated by Barbican International Enterprises and co-produced by Musée de la civilisation in Québec City, Canada.
To discover more sustainability news, keep reading on enki. Also, find out all about climate activist Jack Harries' two-part documentary – it's a must watch!