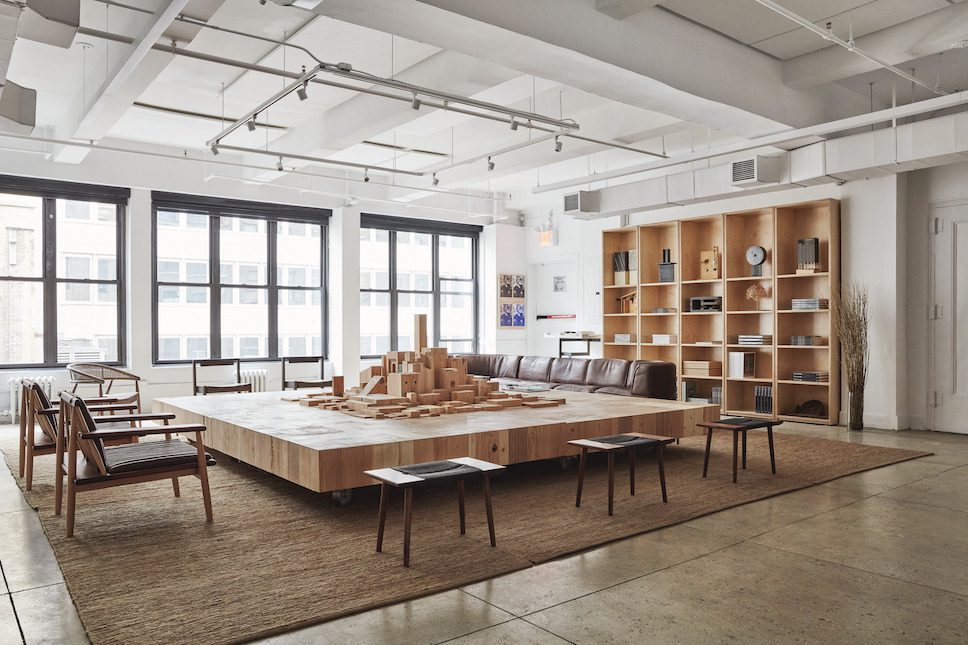 Collaborative design practice Olson Kundig has opened its new office in Midtown Manhattan, revealing a curated space that will foster creative and cultural exchange.
The sleek interior design, set within the 10th-floor, mid-rise tower built in 1923, combines white-washed walls and visible structural elements with rich and textural wood elements and polished concrete floors. Anchoring the main office space is a signature 'Living Room' or gathering area with a monumental 144-square-foot table taking centre of attention.
The conceptual table design, conceived by Tom Kundig and fabricated by Spearhead, presents a cityscape rising from the landscape. It's crafted from a tapestry of raw timber offcuts, representing the firm's projects and the work of other architects, and it serves as a reminder of the Olson Kundig's ongoing commitment to and investment in urban spaces.
In fact, the design scheme as a whole incorporates various influences of the Pacific Northwest, where the global firm's Seattle office is based, from curated artwork to an integrated turntable and record collection.
"Opening a New York office space allows us to share a bit of the Pacific Rim and our 'unstable edge' mentality with the East Coast, forging new relationships and opportunities for collaboration," shares Alan Maskin, principal of Olson Kundig and design lead for the new office. "That influence goes both ways, of course – shared cultural events and firm culture creates a river that flows between the two cities, exchanging ideas and energy back and forth."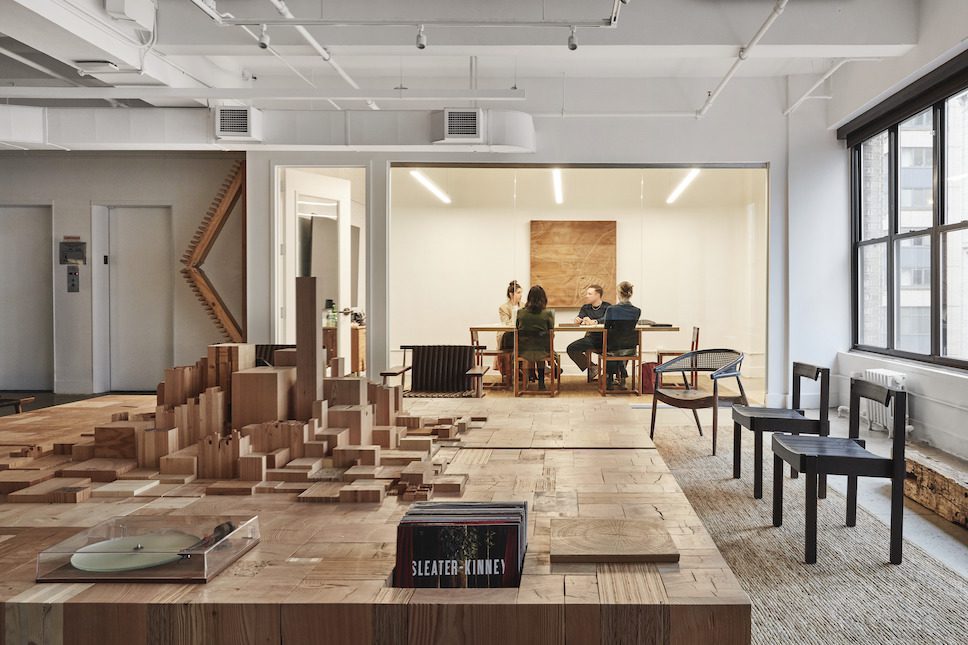 Light and airy with views of a busy urban streetscape, the office is a new hub from which the firm wants to support projects and clients going forward. There's a flexibility in the design and concept of the space that allows for both privacy and larger gatherings or meetings. It has a relaxed yet creative and studious feel, with a dedicated wall space allocated for displaying art and sculptures, and a wide "runway" between workstations to allow free movement.
To enable various different configurations, the timber-formed table is mounted on wheels and divided into quarters – each measuring six feet by six feet and weighing 800 pounds. It's a creative element that adds to the flexibility and accommodating nature of the space, with detail and craft at the forefront. Further embracing the wider culture of the firm, an integrated turnable and record collection curated by Seattle's Sub Pop Records has been incorporated into one of the quadrants.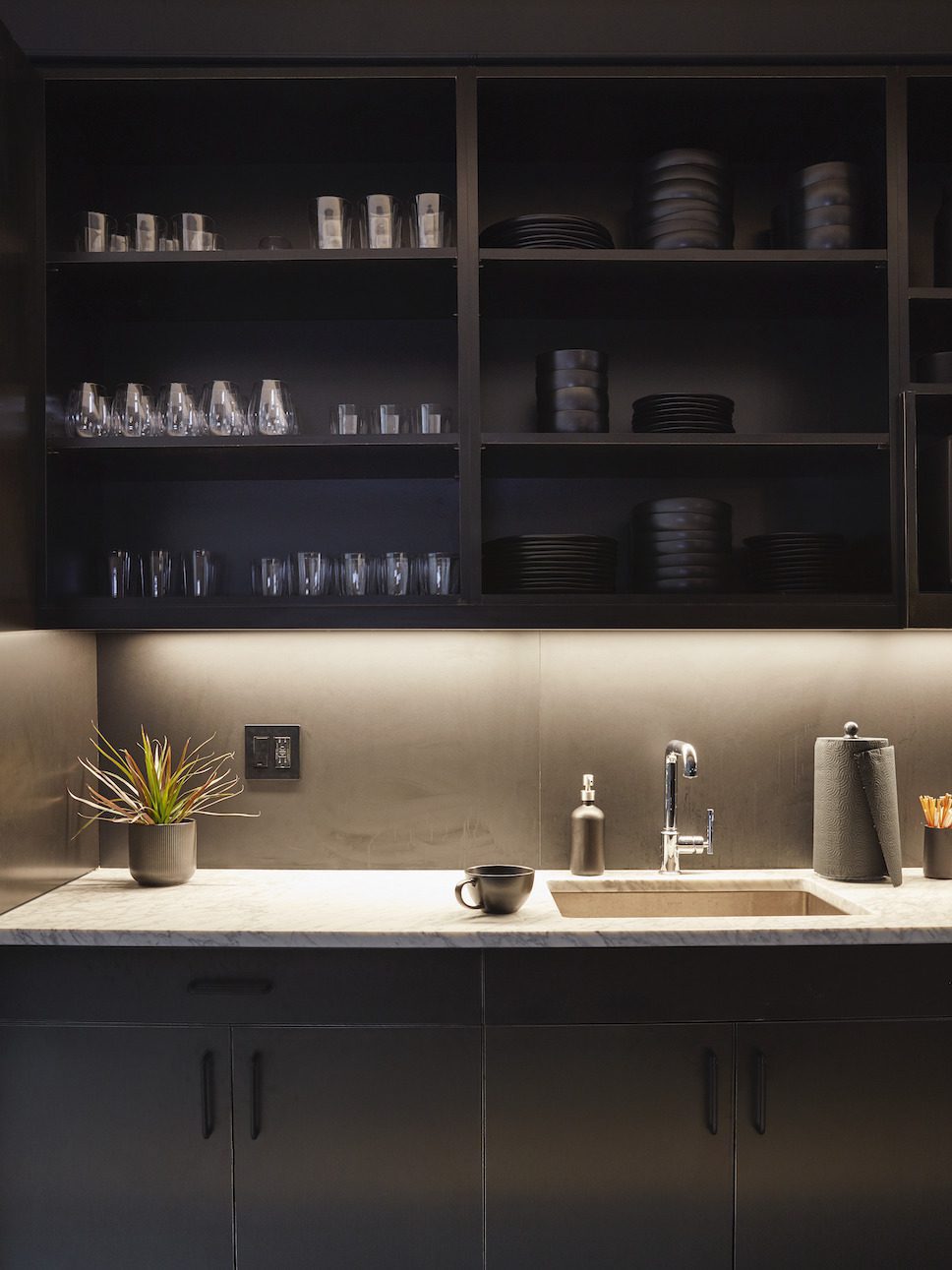 Photography by Angela Hau.
Discover the collection of global architecture projects by Olson Kundig.
Keep abreast of all the latest design news on enki.