It's important to note, that for the company OATBOX everything starts with a good lunch. Following this thread, it was therefore important that the renovation of a former garage, which once belonged to an iconic Montreal restaurant, into an office by the environmental design agency, ISSADESIGN would meet the needs of the breakfast brand and their desire for an open, bright family-friendly space.
The prior owners of the garage, located in Montréal, Canada, contacted ISSADESIGN to transform the tired space to help prove to OATBOX that it would meet their needs. Working on a tight budget – which posed quite the challenge for the design agency considering the state of the space – ISSADESIGN brought forth a design that put the kitchen at the heart of the project, mirroring OATBOX's ethos.
The largely open plan space brings together a carefully curated dining room with a large wooden table as well as a sociable living room space. Behind these zones lie the offices of the employees, allowing for a careful balance between the corporate and residential environments which is further highlighted by the agency's meticulous choice of lights, materials and beautifully crafted furniture. The ambient lighting incorporated by ISSADESIGN was an integral factor to the success of the space, particularly because of the amount of photography and videography that is taken on a daily basis in the OATBOX offices.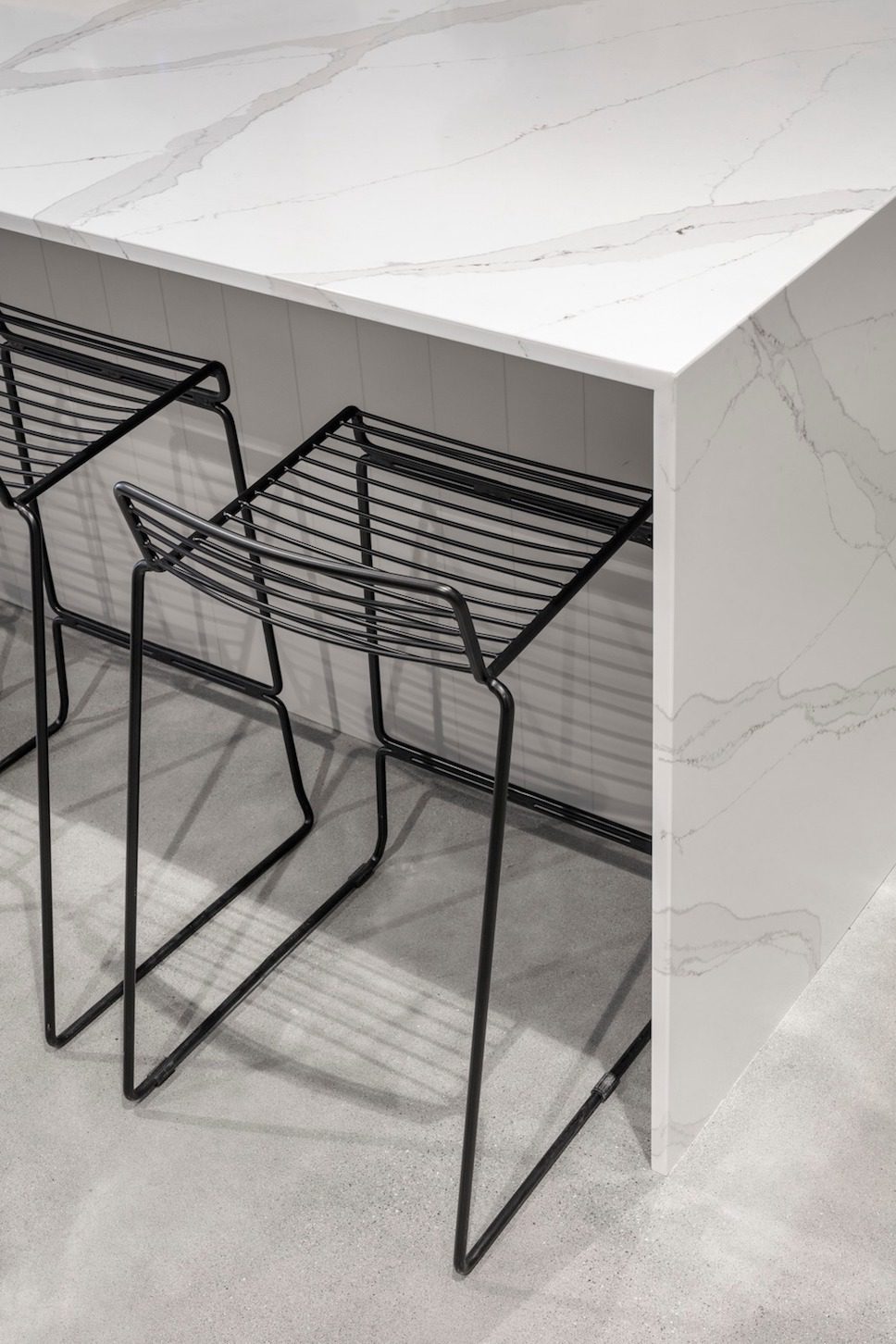 Here at enki we particularly like how the design agency has left the original architectural element of the garage door. The façade of the project faces out on to the street and in the summer time allows for the OATBOX team to fully ventilate the space and let the warm air in. Not only this, but this original feature allows for the brand to get involved with creative activities within the neighbourhood itself as well as reinforcing the inclusive, family nature of the property and brand.
The material palette employed within the build brings about the project's unique personality. We like the use of wood, minimalist marble, panelling and the industrial vibe of concrete and red brick that come together to bring an aesthetically pleasing warmth to the place. ISSADESIGN left some of the existing raw materials uncovered so that the character of the original premises would still shine through. In terms of furniture, the architects employed homely soft furnishings, including carpet and cosy sofas with large cushions.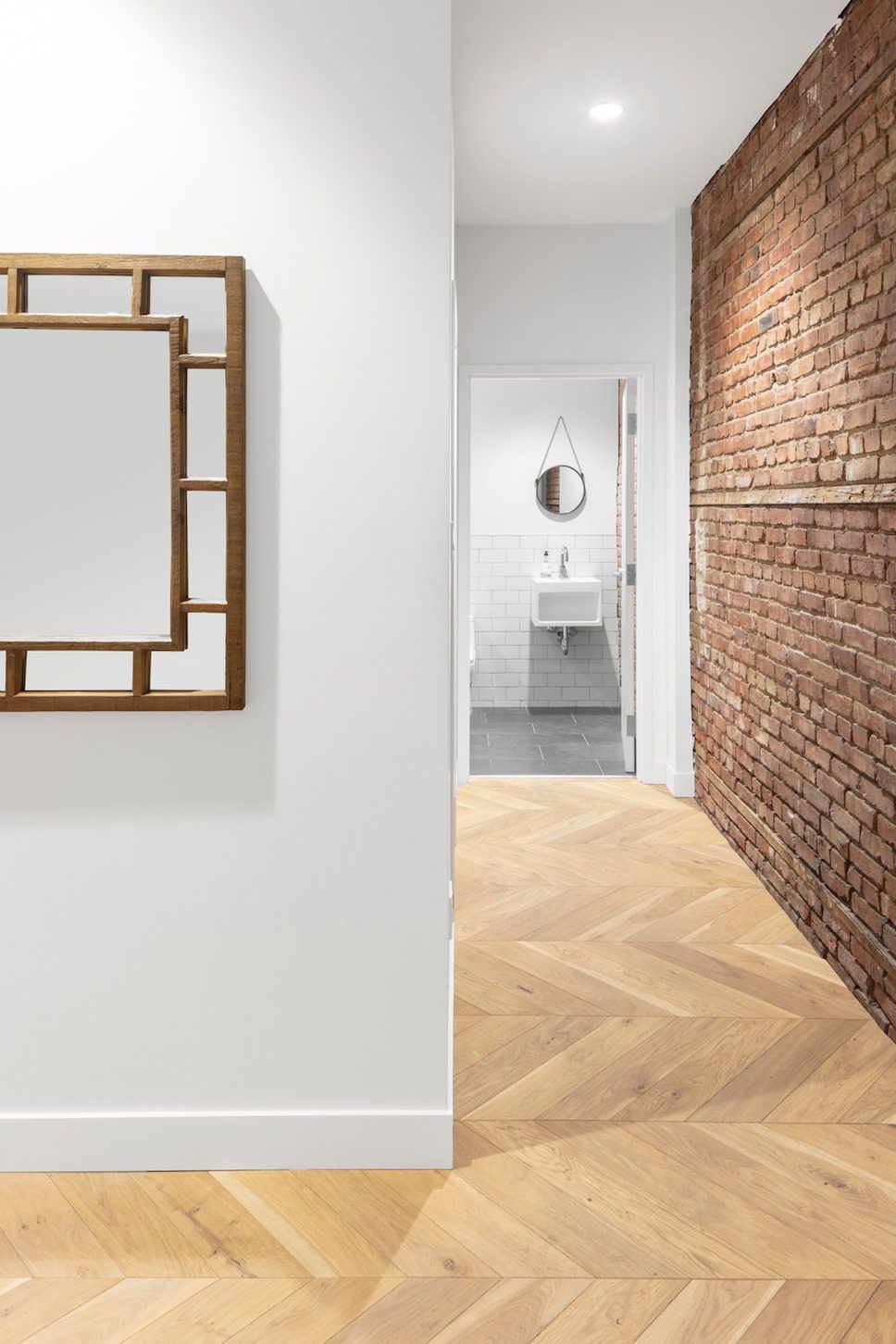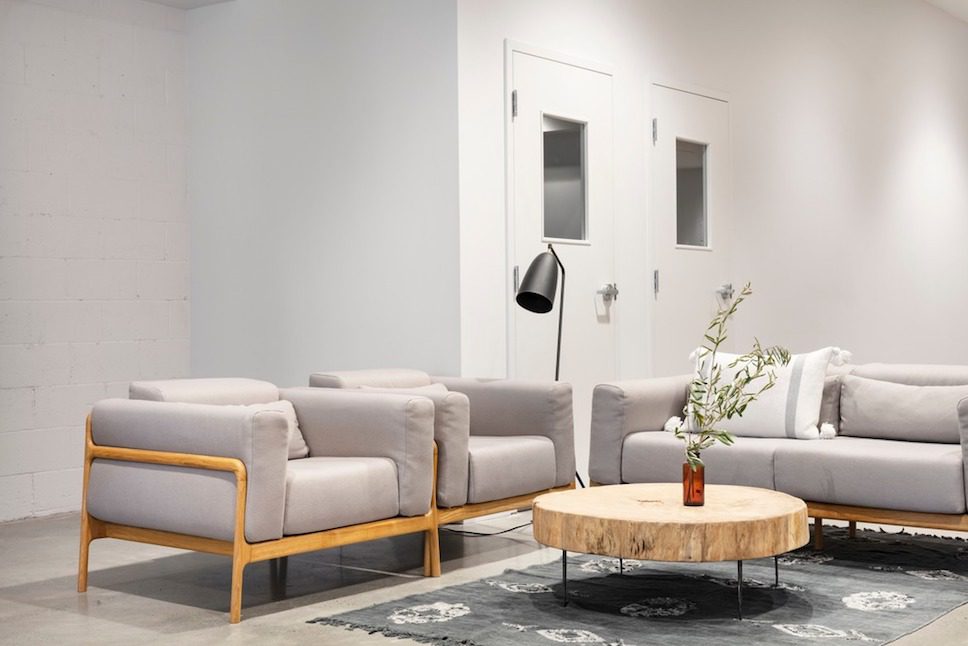 The design of this project works in perfect harmony with the brand it's designed to house. ISSADESIGN have successfully demonstrated that any space can have potential, depending on how you approach its design.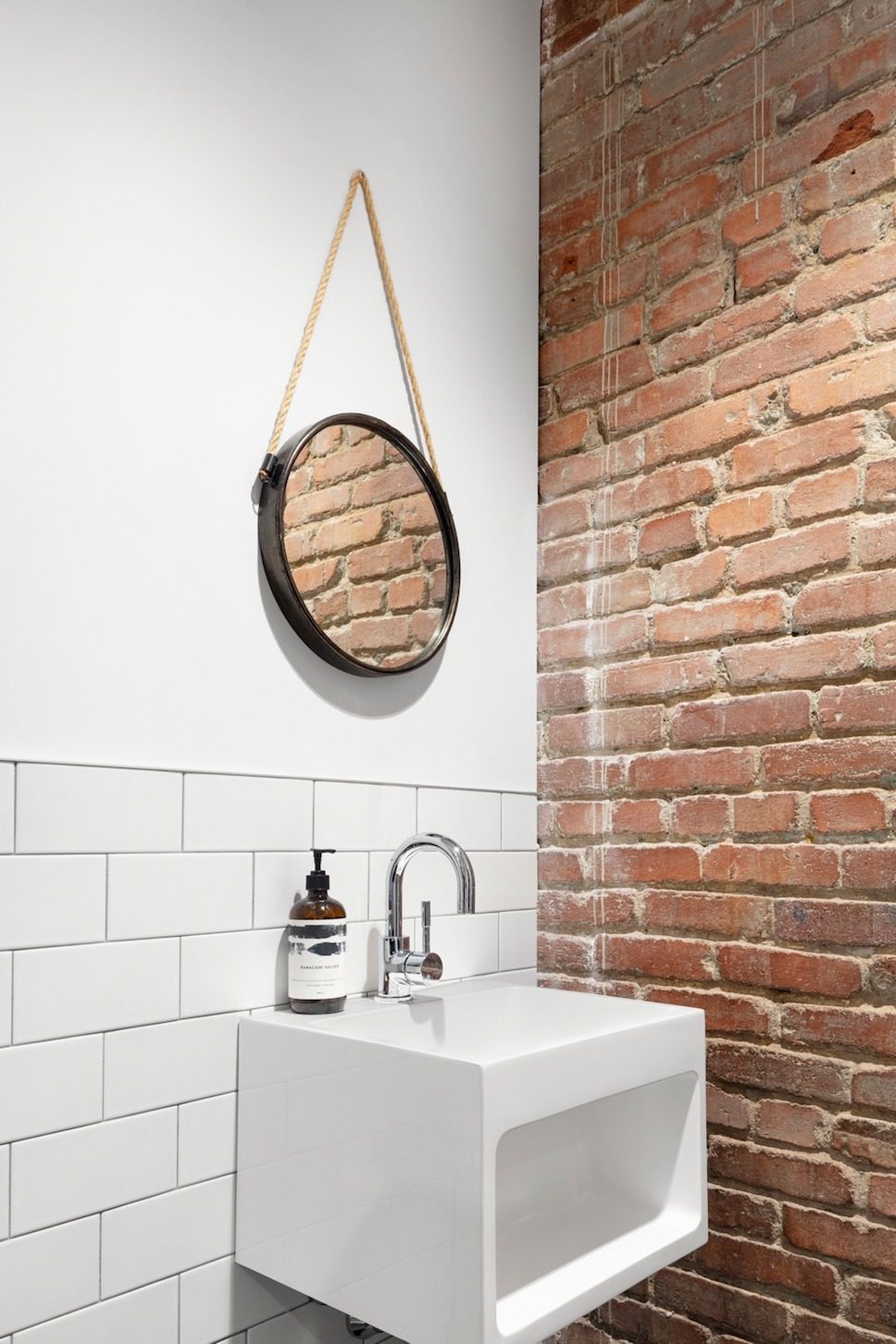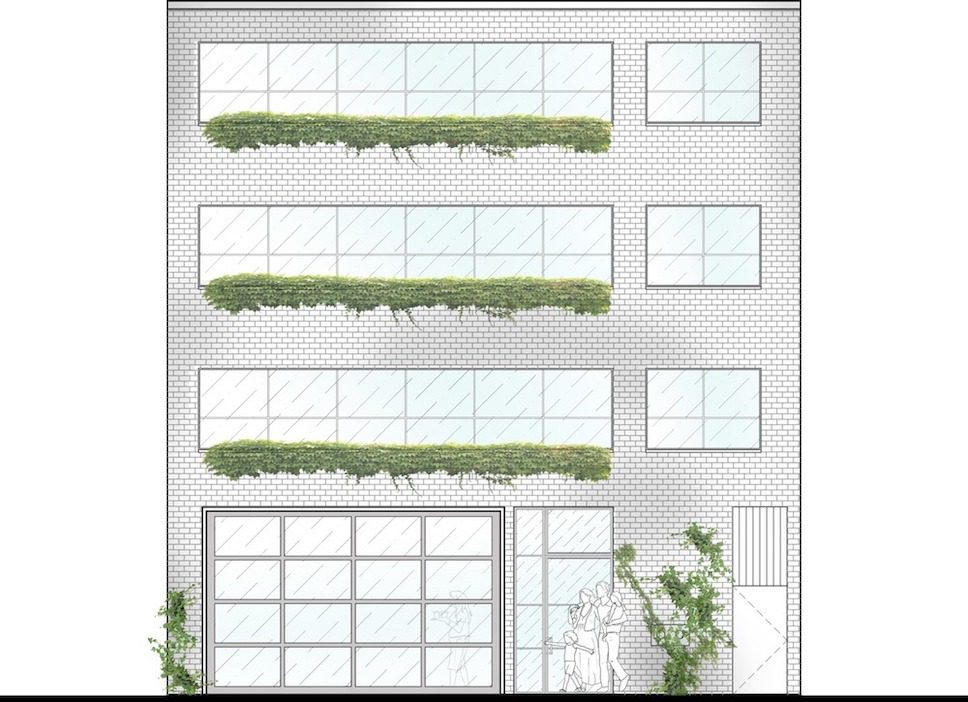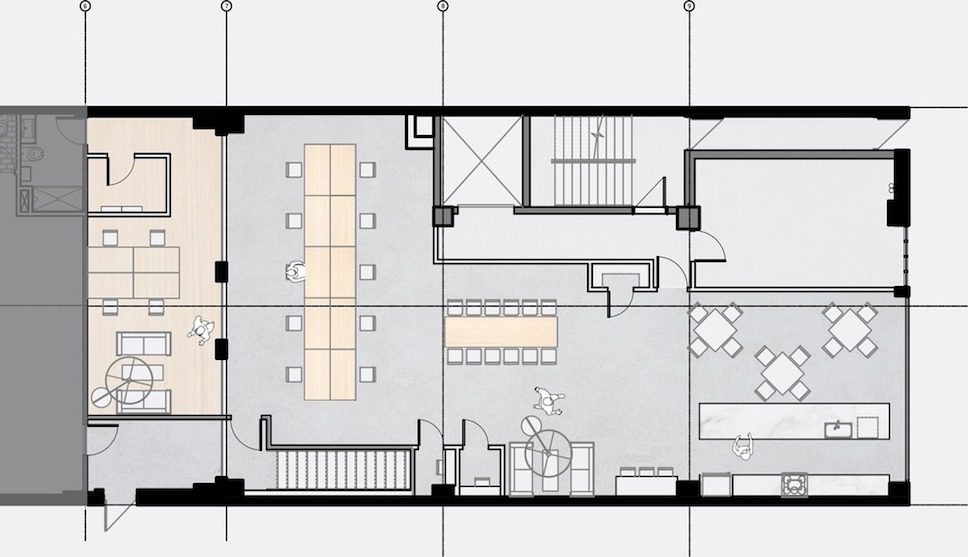 PROJECT NOTES
Project Specifications:
Location: Borough of Le Plateau-Mont-Royal, Montreal, QC
Area: 2300 pi. ca. / 215 m. ca.
Materials: Concrete, quartz, wood, paneling, brick.

Project's Team:
Client: Oatbox
Design: ISSADESIGN, design de l'environnement intégré
General Contractor: Avantage Plus
Photographe: Maxime Brouillet
Project sourced from v2com newswire.