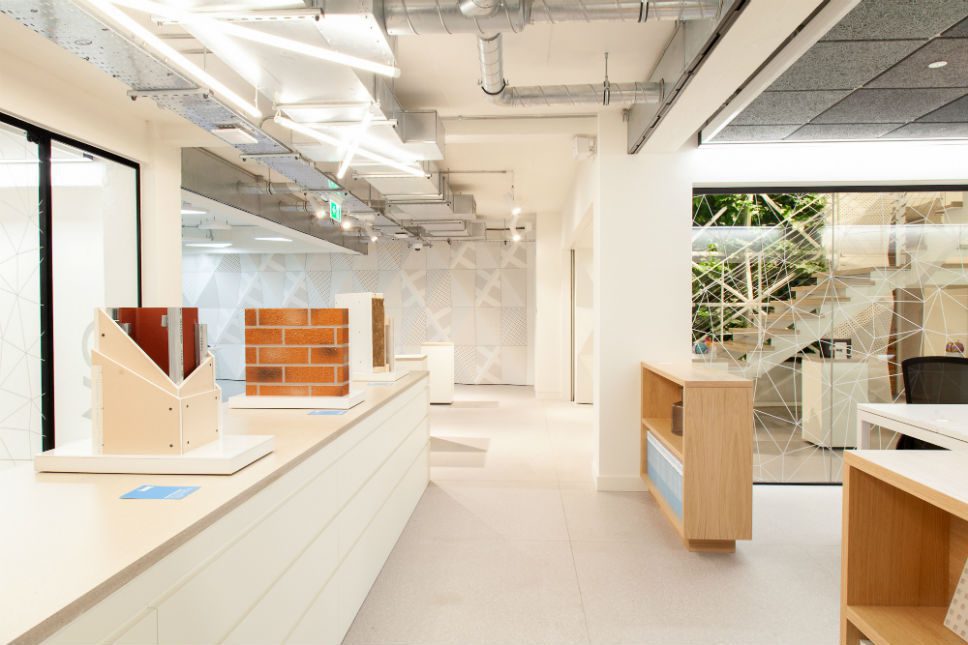 Leading-edge lighting design consultancy Nulty Lighting recently teamed up with architecture studio Mailen Design on the design of the new Knauf showroom in Clerkenwell, London…
The lighting brand recently completed the innovative lighting scheme for the showroom, working to create a lighting solution that effortlessly showcases the Knauf products whilst offering an inspiring space for the design community to meet and be inspired by.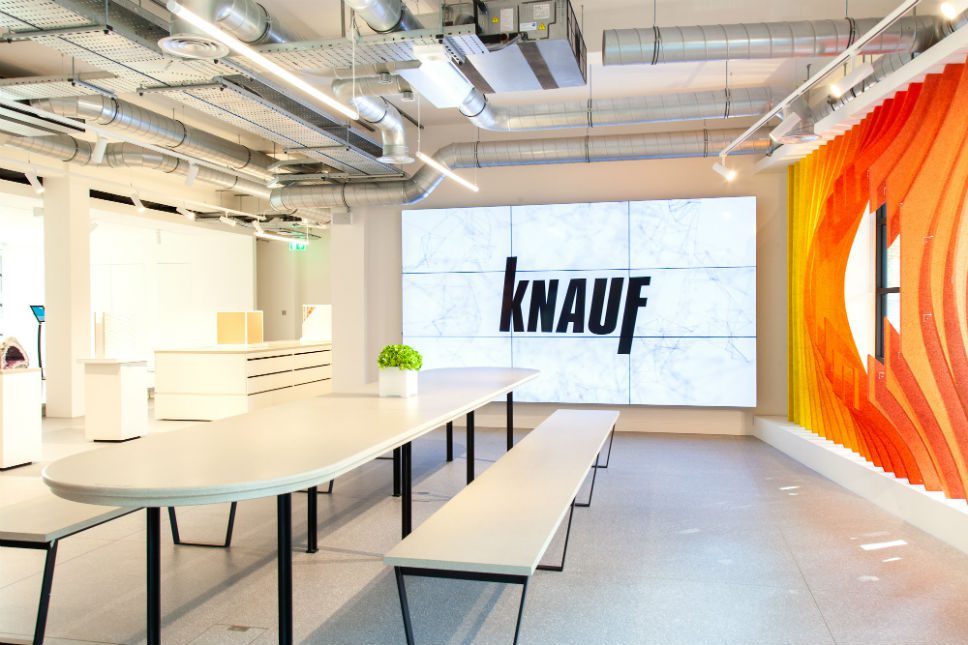 Discover the large open-plan space which is framed by a glass façade – which allows for passers-by to view the exciting space via a picture window – and delight in the vibrant slatted window display which is designed and made using Knauf's materials.
Your eye will be drawn through the showroom by the carefully curated line of spotlights which pick up the texture in the materials featured below and highlight the installations.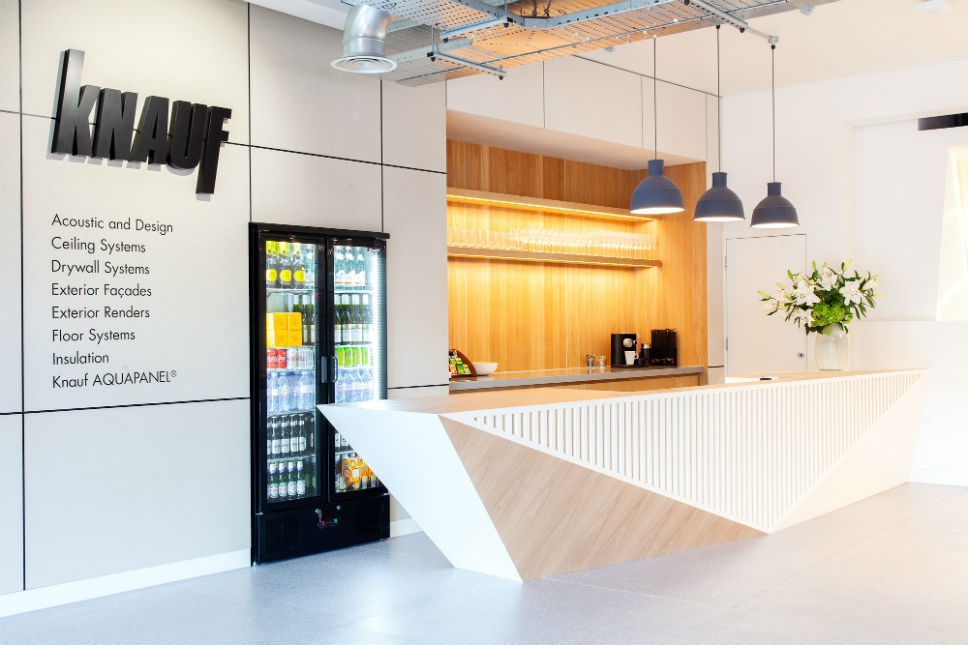 As well as other effectively placed accent lights – including pendants – we particularly like the showroom's green 'living wall' which forms a backdrop to the stairwell that leads to the lower level of the showroom. Nulty Lighting built in carefully positioned monopoint metal-halide lamps which wash light over the foliage and encourage plant growth as well as drawing attention to the feature.
"The collaboration between ourselves, Mailen Design and the client made the project really special. The lighting solution not only enables the brand to showcase the materials on offer but really supports the interior concept, giving them a brand-new retail platform." Anna Sandgren, Associate
Want to discover more about Nulty Lighting? Click here.