Moscow studio SKNYPL have unveiled their project, New Korean Garden, an incredibly dynamic architectural experience on the roof of the Seoul Hall of Urbanism and Architecture.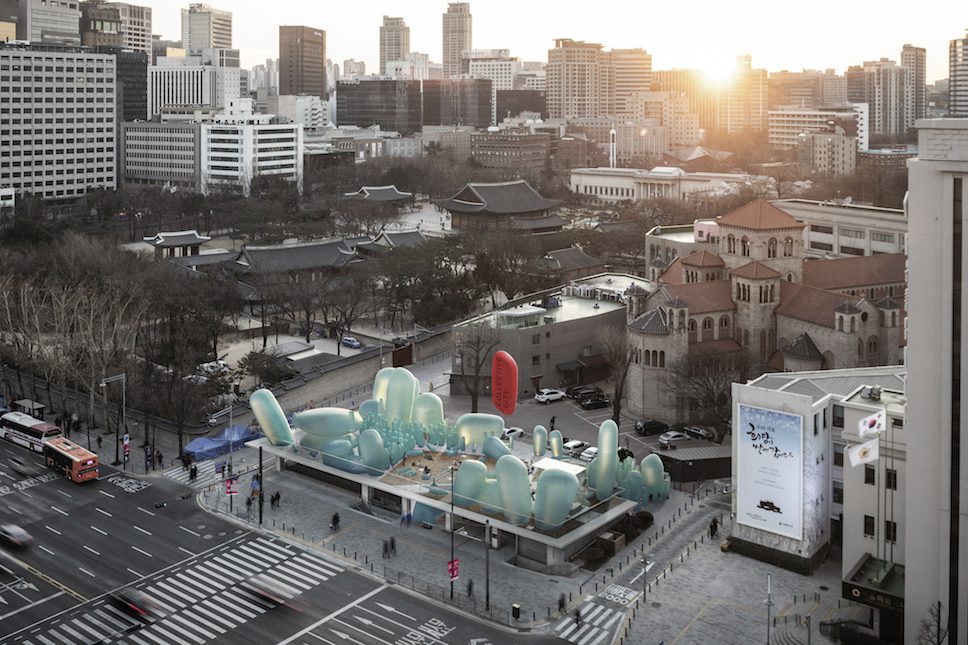 Personifying the Korean garden, the project aims to explore the concept, give it new meanings and create a unique experience in Seoul. The inflatable landscape evokes associations and links to plants, stones and hills through the various shapes and forms of its elements, which together generate the groundwork behind the theory of harmony within the Korean garden. Five different qualities influence this reflection of the Korean garden, transforming it under the influence of multi-functionality, flexibility, instagramility, provocation and dialogue, and sustainability.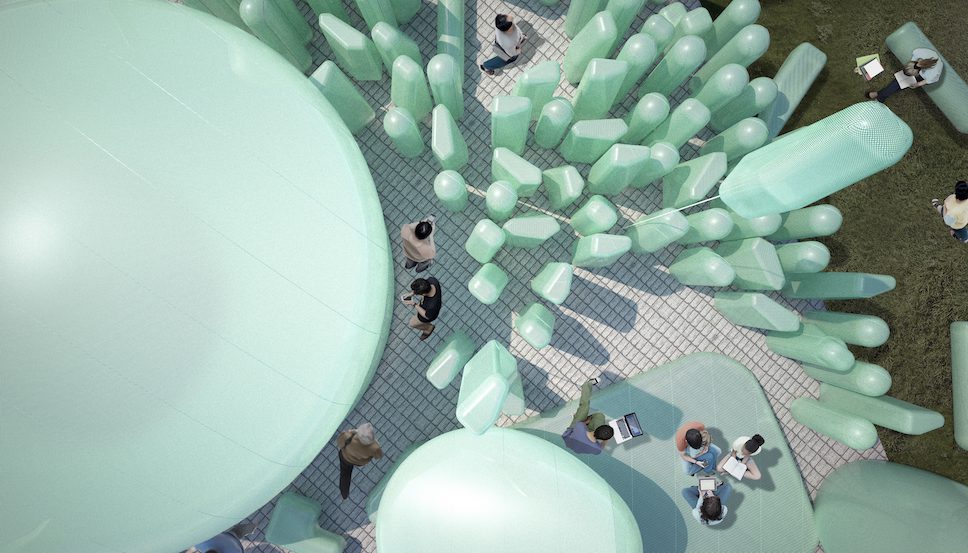 "Multi-functionality – a space that simultaneously meets the needs of the Seoul Hall of Urbanism and Architecture and the city in general.
Flexibility – an important quality that allows achieving multi-functionality and simplifying the operation of the facility.
Instagramility – a recognisable image and character that forces one to remember and share this impression with the whole world.
Provocation and dialogue – the location and holding of the Seoul Biennale require dialogue between the city, its residents and the Biennale, formalist and textual provocations help to initiate this discussion.
Sustainability – the possibility of processing and sustainability in general, one of the important components of any modern project." SKNYPL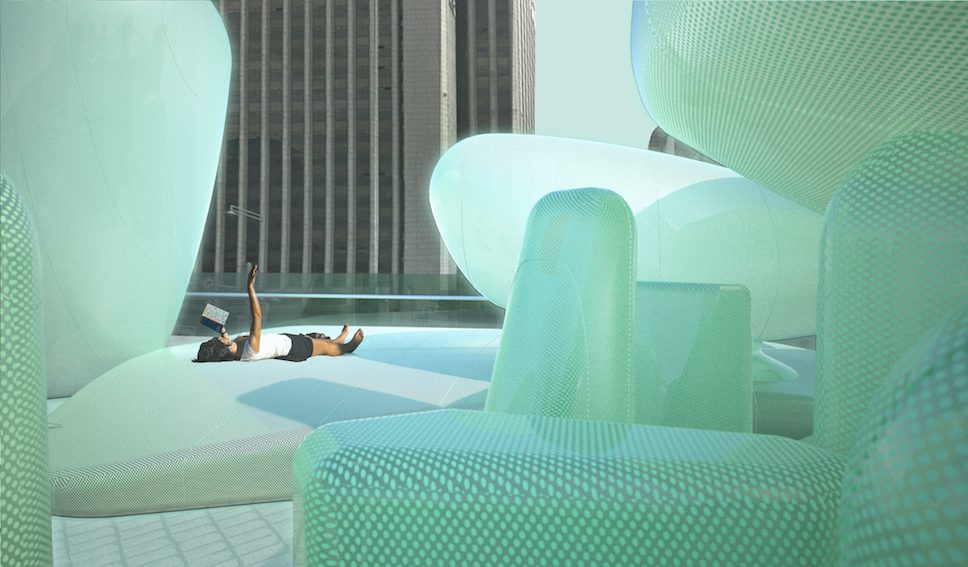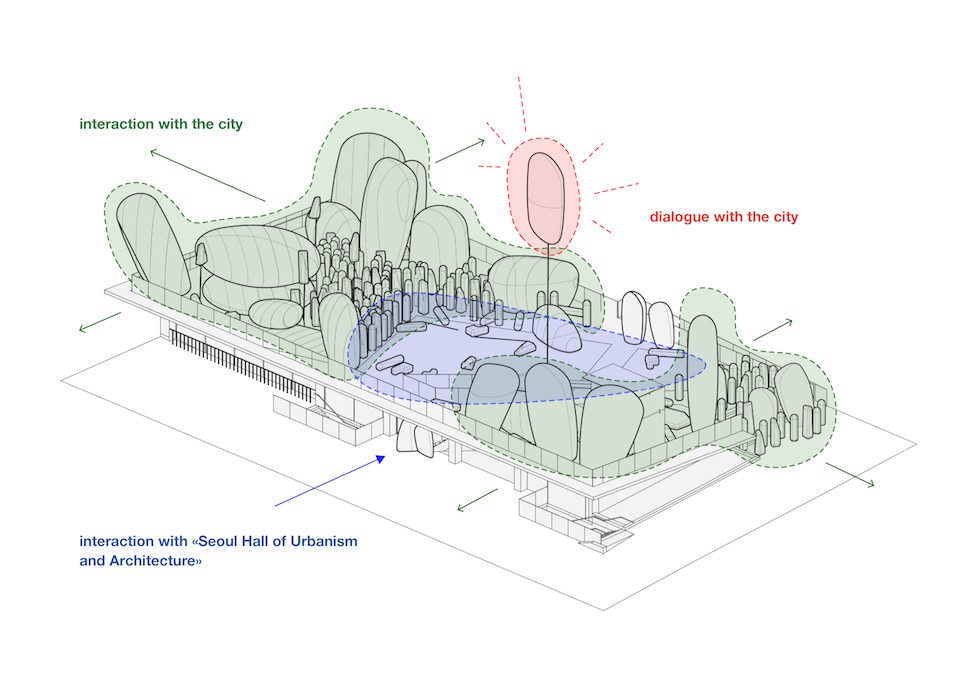 Crafted from ETFE material the New Korean Garden's forms are filled with air, light and mobile. Varying in size, from small to large, some are even flying elements creating an interactive effect. In terms of function, the project is first and foremost a garden. Visitors are invited to relax, meet with friends or just simply retire to the space and watch the city from a new perspective.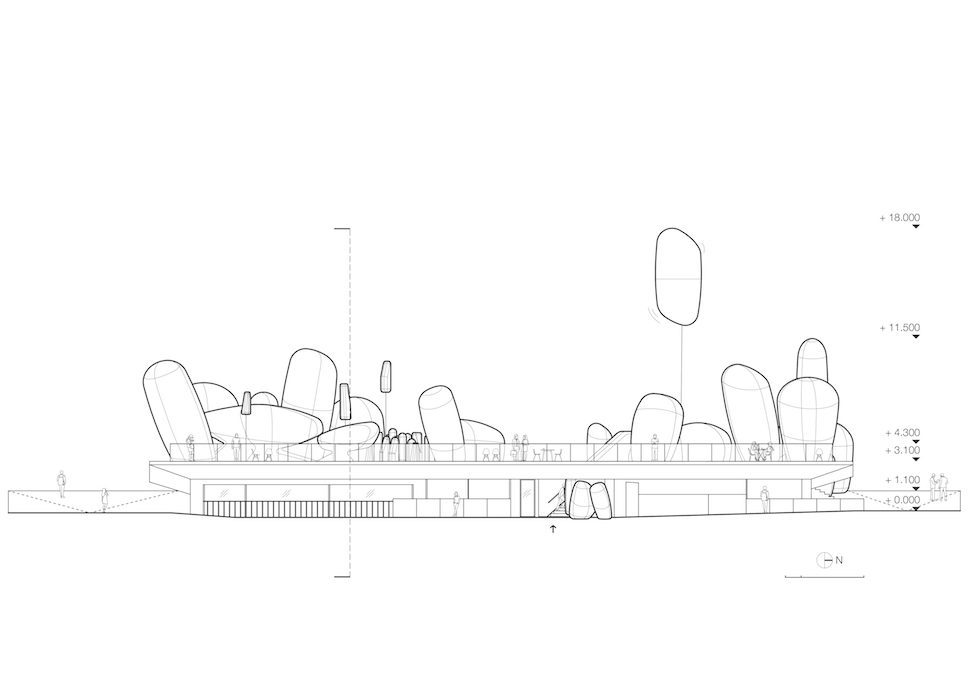 As well as this, the New Korean Garden is an important part of the Seoul Hall of Urbanism and Architecture and an essential venue for the Biennale. The mobility of the elements mean the space can be utilised to host lectures and exhibitions as well as creating unique iterations to explore. Notably some of the flying elements filled with helium are used to announce exhibitions and events, as well as for showcasing slogans and the transmission of ideas, therefore reaching out to more people and communicating even more with the city the project sits within. All of the garden's elements are covered in a pattern of luminous paint, transforming their forms as the sun goes down each night and bringing a new phase of the project to the table.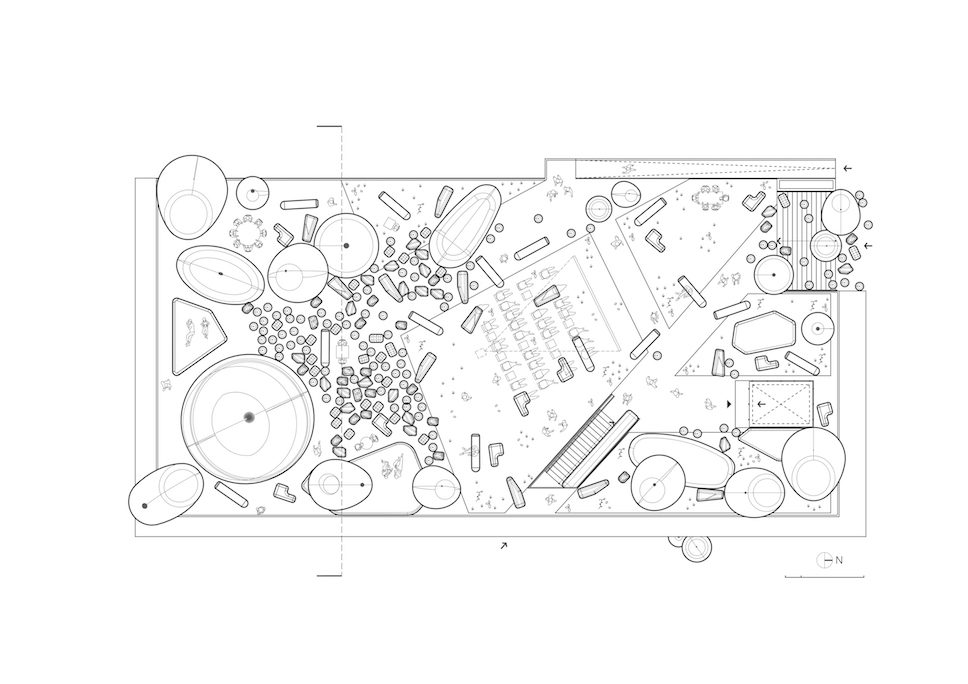 The completion of this unique architectural story is the fact that the New Korean Garden's ETFE elements are not only convenient but recyclable. As SKNYPL explains, "this is the story of a bright spark in the history of Seoul, which quickly came and also easily departed from the life of the city."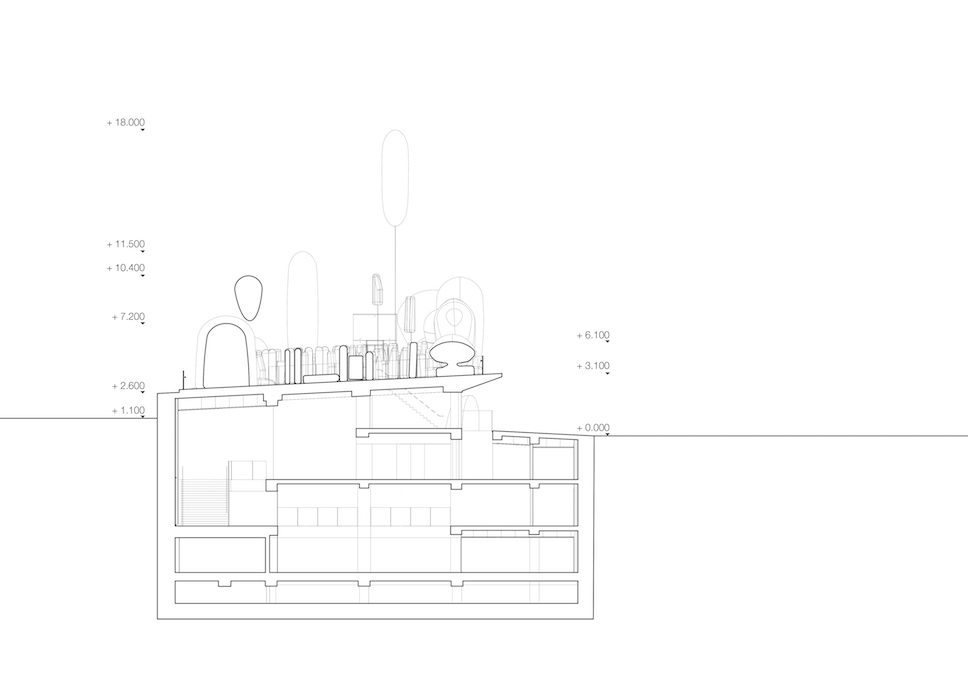 SKNYPL presents NEW KOREAN GARDEN, proposal for Seoul MARU 2019 Design Competition.
Discover more about SKNYPL and the New Korean Garden here.
Find more intriguing architectural projects and news on enki here.
Project notes:
Architects: SKNYPL
Location: Seoul, South Korea
Lead Architects: Aleksandr Plotkin, Stas Kozin, Azamat Nyrov, Marcelo Rueda
Area: 700 m2
Project Year: 2019