Last month the enki team made their way to the New Designers show to explore the latest talent that the design world has to offer.
It's safe to say we were not disappointed.
The exciting exhibition takes over London's Business Design Centre for two four day stints a year and acts as a platform for emerging creatives to showcase their craft and network with design aficionados.
With over 3,000 graduates presenting, the talent on display was indisputably impressive. But with that in mind, we'd like to introduce you to our favourite four.
Charlotte Cooper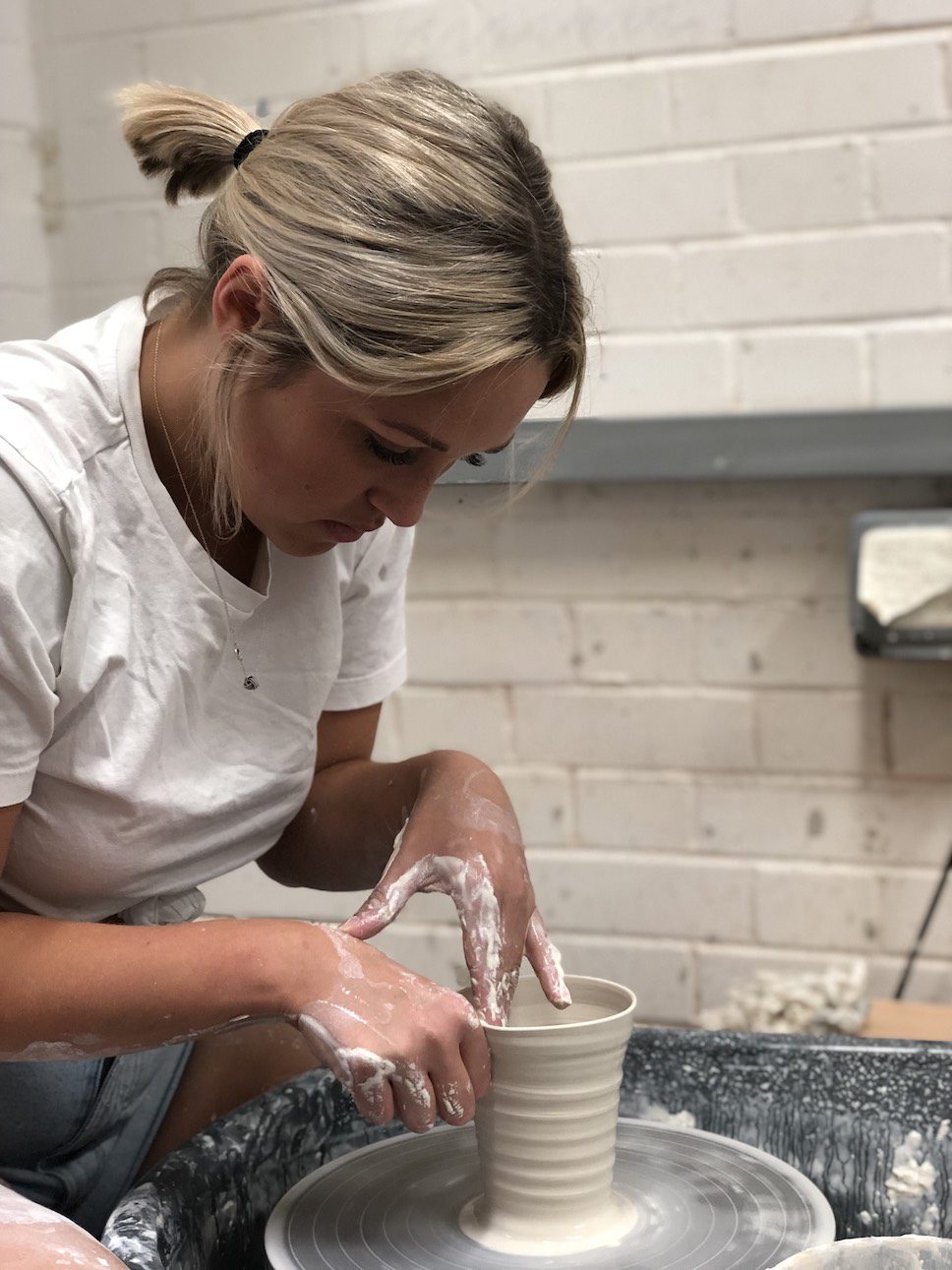 Discipline: Ceramics
On her work…
"I create hand thrown porcelain ceramics that challenge the boundaries on what should and shouldn't work. This range of work is entitled 'Elements' and takes inspiration from the natural world around us on a more molecular level."
On New Designers…
"Compared to a lot of the contemporary art, I didn't expect my mugs and tea pots to receive much attention. Therefore I was over the moon when my ceramics received so many lovely comments."
On what's next…
"Like most new graduates the future is excitingly ambiguous. Either way I plan to get a studio and continue making! All being well I would love to set up as a designer maker and finish every day covered in clay."
Julie Anne Fernandez
Discipline: Textiles, weaving
On her work…
"'Ode to My Family' is a collection of woven textiles that encapsulates the feelings and memories taken from old family photographs. I have used weave as a medium to preserve feelings and memories, honouring my parents' sacrifice and struggle as immigrants to provide the comfort and security for me growing up in a culturally different background to them."
On New Designers…
"Having the opportunity to engage with people from industry and fellow creatives was inspiring and reassuring. I think getting feedback about your work is very important as it allows you to understand how your work affects people and where you stand within the multitude of talented designers under one roof."
On what's next…
"I aim to keep making, keep being inspired by things that are personal to me and eventually buy a loom to keep weaving. There is so much more that I want to explore in terms of weaving and experimenting with different textures and structures. I feel like that the slow handwoven element of what I do is important in a world that is driven by the fast consumption of textiles. I want to slow down, take my time and produce things that can be enjoyed and treasured."
Photos by Dominic Eardley and Julie Anne Fernandez
Milly Munday
Discipline: Jewellery
On her work…
"My jewellery designs have grown and developed from the rich inspiration from Scottish beaches. My work aims to create wearable, hand-crafted jewellery that encapsulates the textures, shapes and forms of shells and barnacles."
SONY DSC
On New Designers…
"It was an action-packed week! It was equally exciting and overwhelming exhibiting my jewellery alongside so many other creatively talented people."
On what's next…
"Coming next for me is a two week residency in August for Vanilla Ink where I'll be teaching a couple of ring workshops. As well as this, I'm planning to keep making jewellery at my own bench and get my pieces into shops for people to wear!"
Daisy Fay Ray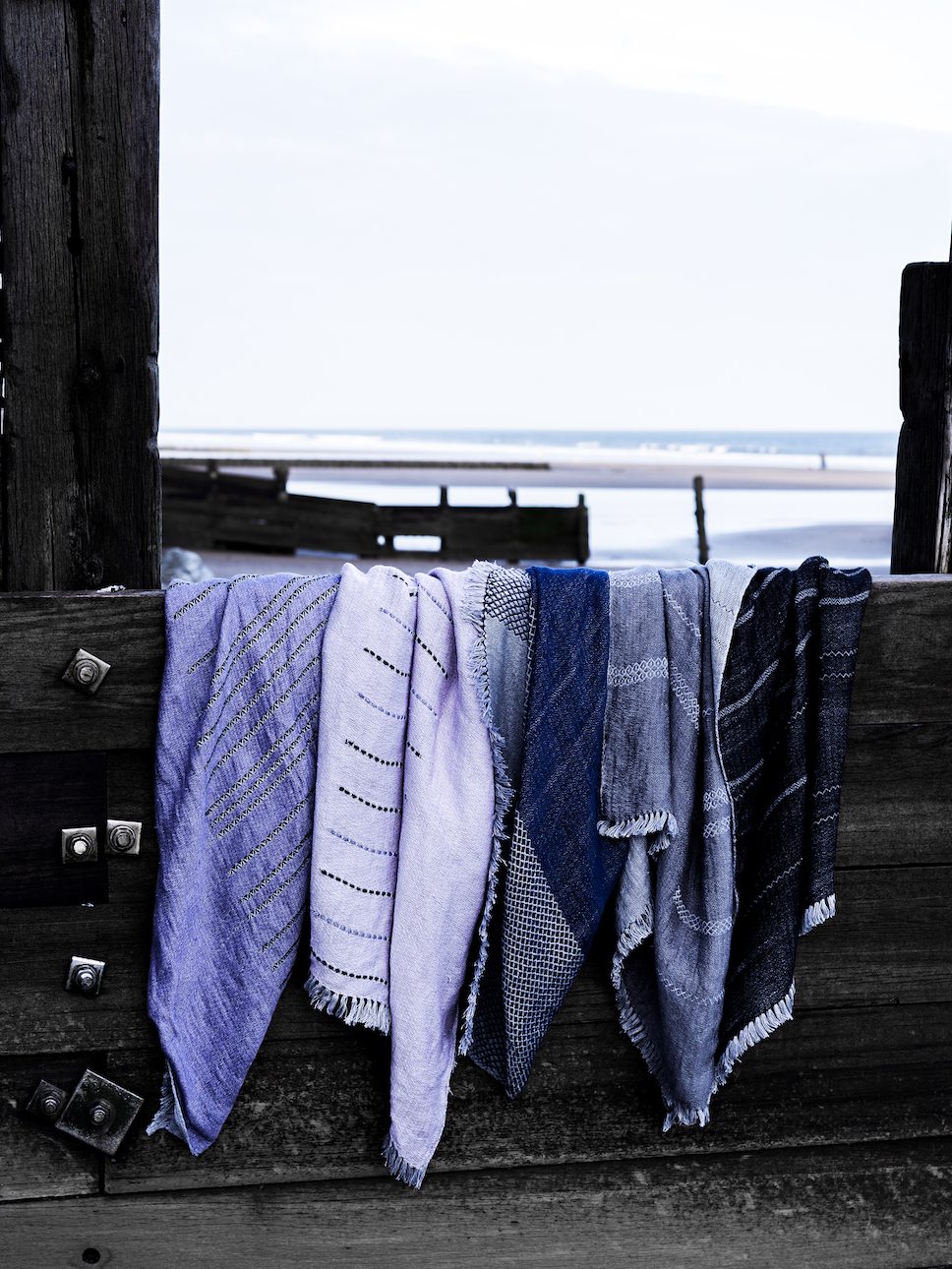 Discipline: Textiles, weaving
On her work…
"I have created a collection, 'Rooted Radiance', of five handwoven 100% linen meditation blankets. Drawing visual inspiration from transient moments which capture the essence of nature through light, shape and movement."
On New Designers…
"I found that professionals who had a vision or values similar to mine saw and connected with my work. The show provided an invaluable experience and opportunity for independent external feedback from professionals within the industry."
On what's next…
"My ambition is to set up as a Weaver, Designer, Maker and slowly grow a conscious business which creates handwoven cloth with a focus of encouraging a reconnection to ourselves, the present moment and our earth."
For more information on New Designers visit their website
Other design stories can be found here