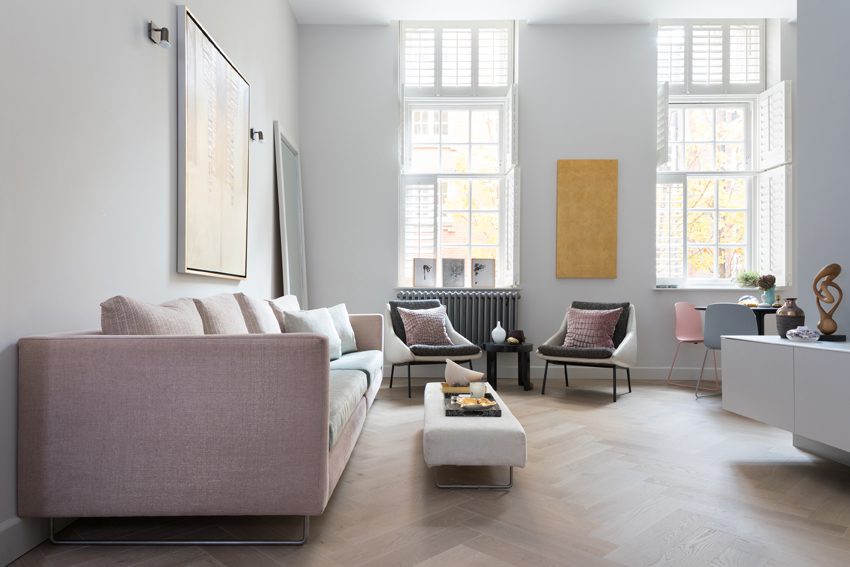 The Natural Wood Floor Company has been selling wood floors since the early 1990s, and have a rich heritage the shows a deep-rooted commitment to the quality, craftsmanship and care for wood and the environment. Not only does the brand create beautifully crafted floors that instantly lift and bring new life into a home, including everything from oak parquet to walnut chevron board, but the company source all of their materials from sustainable origins.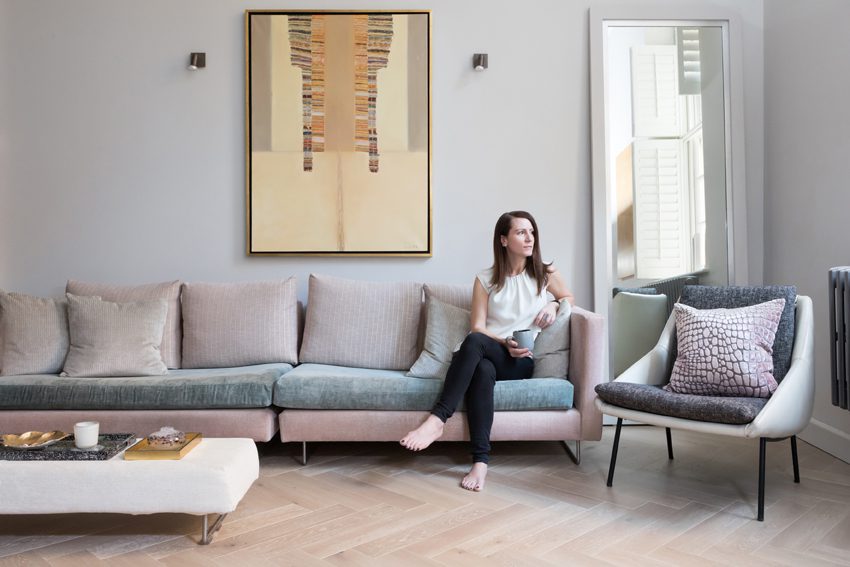 In the following project, which incorporates the brand's Oak Parquet flooring in Silver White with an oiled finish, you'll be able to appreciate the true beauty of their product and the way in which it instantly transforms and brightens a space.
The Oak Parquet flooring featured showcases the flexibility of this specific wood's style and grain, proving its naturally charming character works equally well against bolder, modern lines as well as more traditional, softer palettes when it comes to the desired design scheme. Not only does it reflect the light with its subtle silver white oil but allows for the oak's distinctive grain to take centre stage.
Peter Keane, Director of The Natural Wood Floor Company, heads up a team of experts that together have decades of experience and knowledge of manufacturing and supplying real wood floors. We caught up with Peter to discover more about the brand's heritage and the processes their real wood flooring undergoes…
#1 Tell us a bit about the Natural Wood Floor Company's heritage and history? Where did it all start?
"We have been selling wood floors since the early 1990s, originally operating out of a small shed in Balham, London, to supply reclaimed and re-manufactured wood floors sourced from old buildings. As the company grew, we started to source different types of wood flooring, purchasing new Oak and Maple wood floors from Europe, Canada and America. As the flooring market grew, new species and products were added and we began to export further afield, to Germany and Japan. Eventually, as reclaimed flooring became scarcer, we invested in a new high-tech factory in Eastern Europe and have continued to grow the business ever since."
Where do you source your wood from? Do all of your materials come from sustainable sources?
"All of our materials come from sustainable sources, with FSC (Forest Stewardship Council Certification)."
Talk us through the process, from raw log to flooring…
"It takes a lot to transform a raw log into a beautifully crafted wooden floor. It all starts with purchasing the right kind of logs and then cutting them into carefully chosen pieces. These are refined and calibrated before being transported to the kilns for drying. From here the product is sent for final machining, finishing and packing."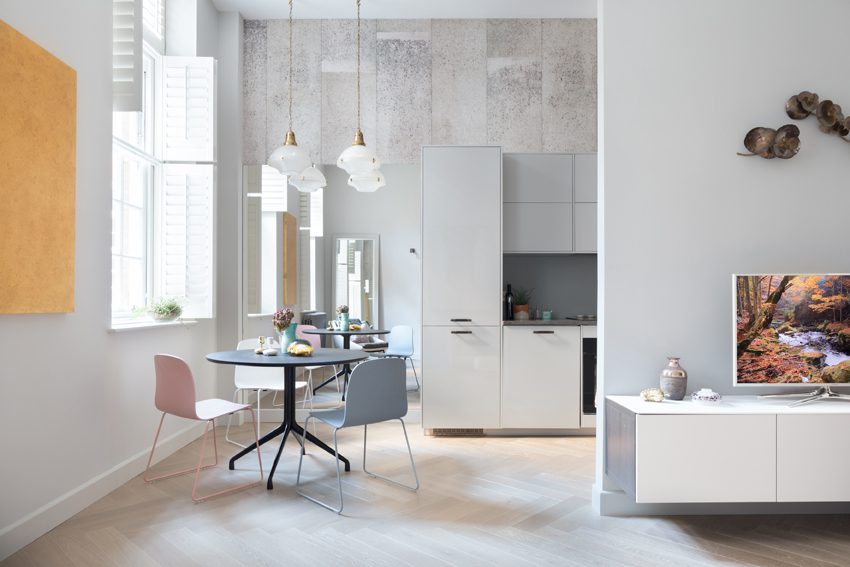 You operate on a 0% waste policy, how do you do this?
"We invest heavily in our manufacturing processes and can proudly say that we operate at a 0% waste policy. All of the waste products are either used up in recovery products and sold or used to produce electricity and heat the factory."
Peter Keane, Director
Where can we purchase the Natural Wood Floor Company's flooring?
"Customers are very welcome to visit the London showroom at 20 Smugglers Way, Wandsworrth, SW18 1EG. It's open six days a week with free parking on site. There is an extensive range of flooring, an expert sales team to provide advice and the chance to pick up some free floor samples of the wood floors you are interested in. The website (here) also has details of the full range and you can call us on 020 8871 9771."
Prices for the Oak Parquet Silver White Oiled flooring from Natural Wood Floor Co featured above are from £63 per square metre.
Discover more from the Natural Wood Floor Company here.
Photography: Paul Craig