"The best thing about a present shouldn't just be about the contents, it's the whole experience and a really simple way of adding extra thought. It's the little touches that go a long way to show someone you value them." Sophie Magern, illustrator and designer.
Surrounded by the Dorset coast and countryside, Sophie Magern spent her childhood immersed in the beauty of nature and this has become a source of inspiration in fulfilling her career in design and illustration.
Spanning from art prints and handmade cards to bespoke illustrations, Sophie's designs capture her attention to detail and they bring life to the pages they are adorned on. Often beginning in the form of numerous, scratchy unrefined drawings scattered all over her sketchbooks, her work is then turned into something creative, intricate, and full of joy.
We enjoyed talking to Sophie Magern as she reveals her inspirations, from the beautiful natural golden light of autumn to the Japanese Kimono patterns she admires in one of her favourite books, and tells us about her brand-new wooden Christmas stamps. She also shares the festive traditions she treasures and what rituals she puts in place to have a more mindful Christmas…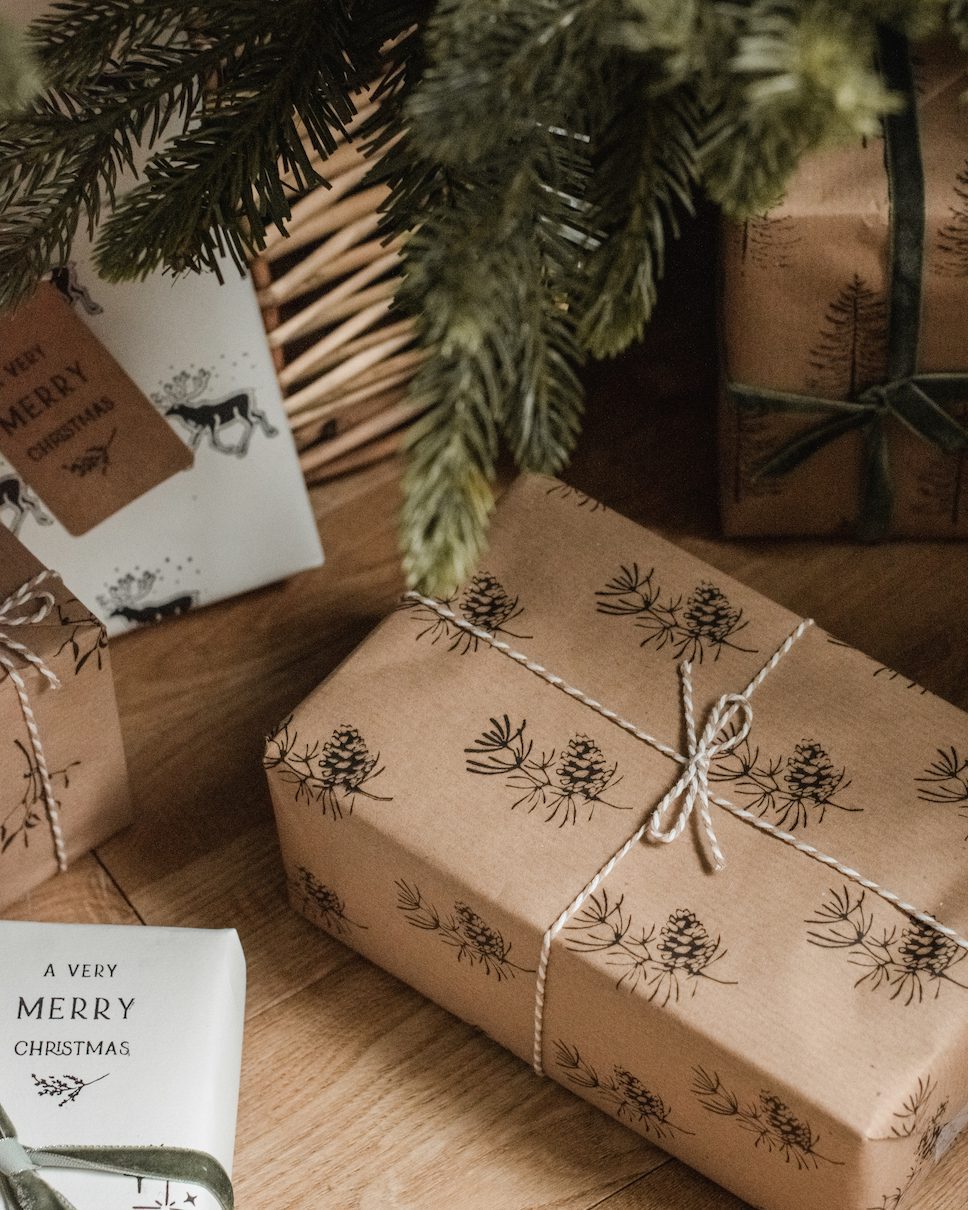 Can you tell us a little bit about yourself and what inspired you to start your own business?
I grew up in Dorset which gave me the best of the countryside and the coastline, so being amongst nature has allowed me to explore my creative side at a calm and considered pace. I've always been creative, and I would say that it's a massive part of my identity.
I studied model-making at Arts University Bournemouth and started working in the industry, but I soon realised that it was not for me. So, I went back to my first love which was drawing.
I found a job at a Cherryade life store located in Poundbury, Dorset and became great friends with the owner Ginny, who made me feel at home. Ginny gave me my first commercial commission, leading me to produce a small collection of art prints, which she then bought from me to stock in the store. Seeing the customers' positive reactions and hearing their comments made me realise that I'd found my place and that gave me the drive and excitement to continue.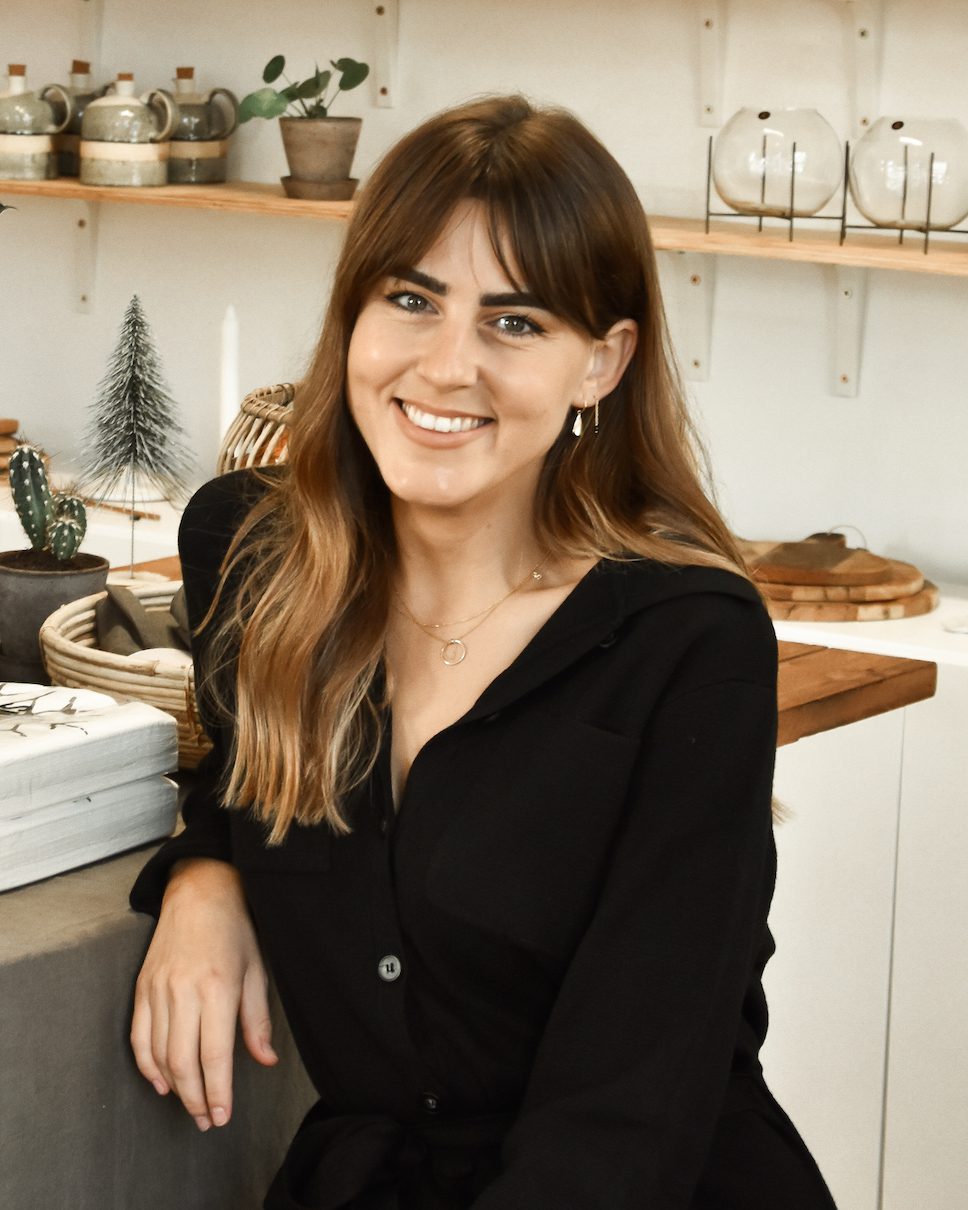 What is it about art and drawing in particular that you love the most?
The endless possibilities, and learning about yourself. Finding your 'style' is never-ending and there's always something to be inspired by. I love the simplicity of just putting pencil to paper and how you can capture so much depth and emotion with the simplest of tools.
I find it to be quite meditative, drawing from life especially, deconstructing and capturing the forms translating them onto a 2D surface. Observing an object so intently allows you to appreciate small details which are often missed. Drawing allows you to bring to surface those elements and celebrate them.
What does Christmas look like in your house?
Christmas is kept fairly minimal; I like to stick to natural tones and what works with bringing the outdoors in. I enjoy foraging for pieces of sprig and pine cones in the forest that instantly makes a home feel ready for the festive period. Of course, I do like to treat myself to some decorations each year, but it has to be something that I absolutely love and will cherish year after year.
Each Christmas I like to put together some handmade decorations, from manipulating and cutting paper to drying orange slices to hang on the tree. I suppose that has become a bit of a tradition. Some years are better than others, so I've been told!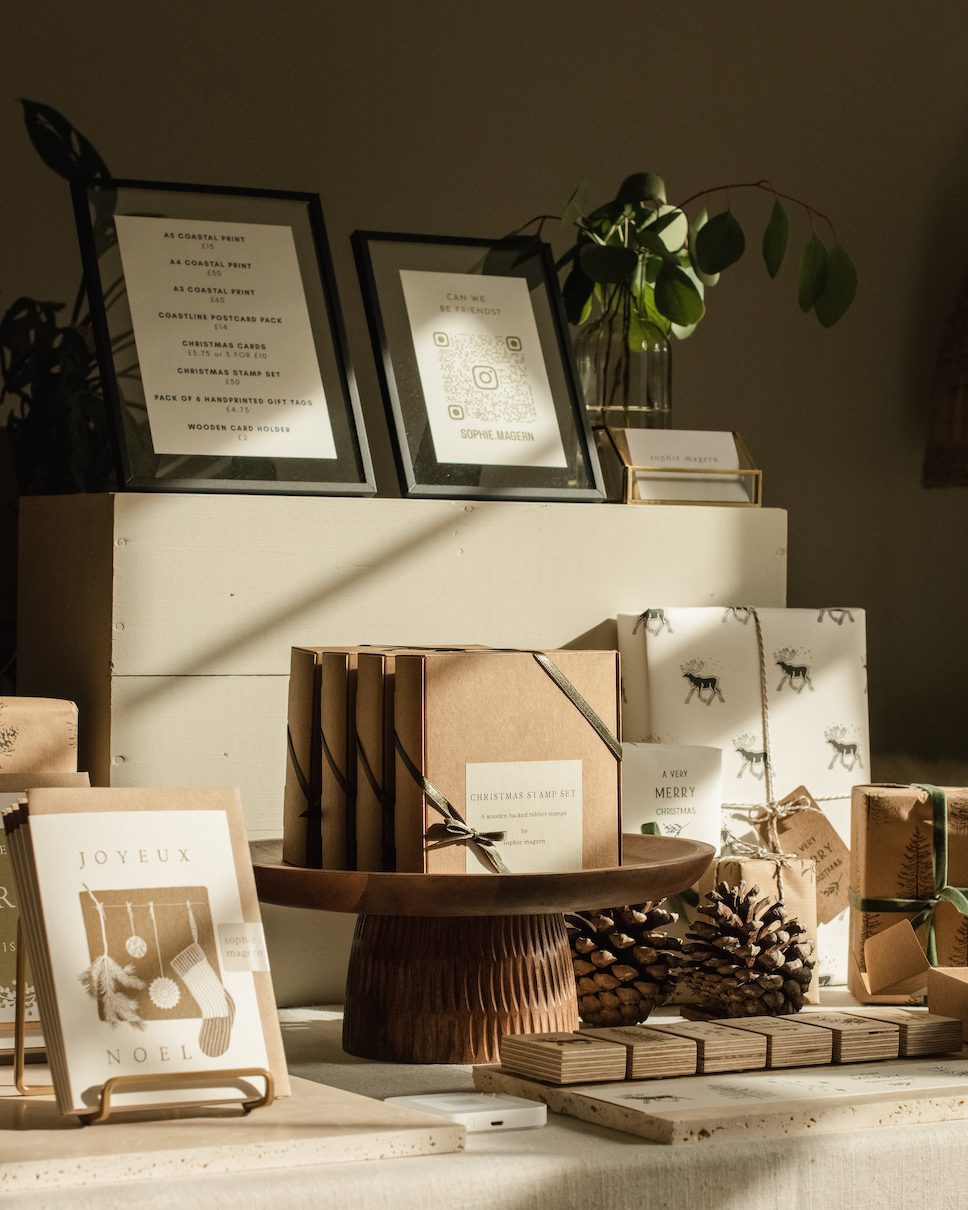 What childhood traditions do you welcome as part of your festive celebrations?
One of my fondest childhood memories was making 'Christmassy' sweets with my mum and little sister. From peppermint creams to coconut ice all dipped in chocolate, of course. I do envy people that can put together extravagant gingerbread houses, however I'm going to stick to the 'less is more approach.'
Are there any rituals that you put in place to have a more mindful and sustainable Christmas?
Choosing gifts mindfully that last. As I work part time in retail I see a lot of people worrying and looking for a 'something to go with it' sort of gift.' I believe this is the wrong mentality to have, it's perfectly ok to choose one thoughtful gift which a loved one will appreciate rather than purchasing another item purely so it looks 'more.'
I try to shop locally and support other small businesses where I can, as this always makes for a unique gift which is created by someone who loves what they do. I love the art of gift wrapping, so I use eco Kraft paper to wrap all my presents and dress it up with foliage and twine. This is one of the main uses for my latest product release, The Christmas Stamp Set. You can use them year-after-year to decorate your wrapping paper and create your own signature style. I like to think they could become a part of somebody else's Christmas traditions.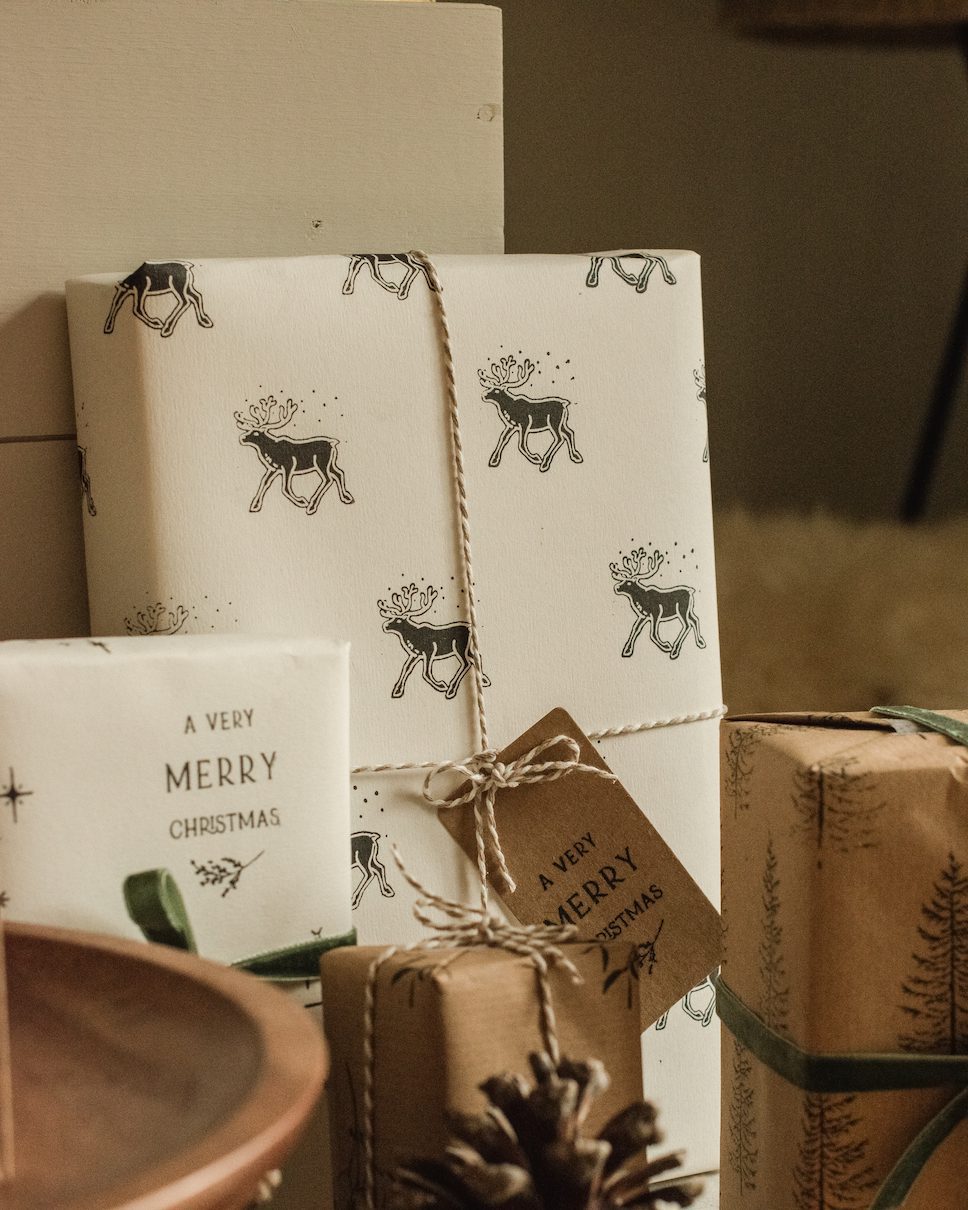 Who or what has inspired your work and designs so far?
We are so lucky that we are able to experience the seasons, and my favourite to draw inspiration from would be Autumn, the golden season. With an abundance of warm and rich hues slowly guiding you into the solemnity of winter. Many of my coastal pictures are taken just after dawn when nature is undisturbed and you're witnessing the first light scatter across the different formations.
There's a lot I take inspiration from, for example, I enjoy the mark makings in John Tenniel's early illustrations of Alice in Wonderland. I have a book dedicated to Japanese Kimono patterns which I often flick through. One of the benefits of my generation is you're able to look through a window into a community of artists all sharing and learning from each other, and this brings me a lot of comfort as well as feeling like it's very uplifting.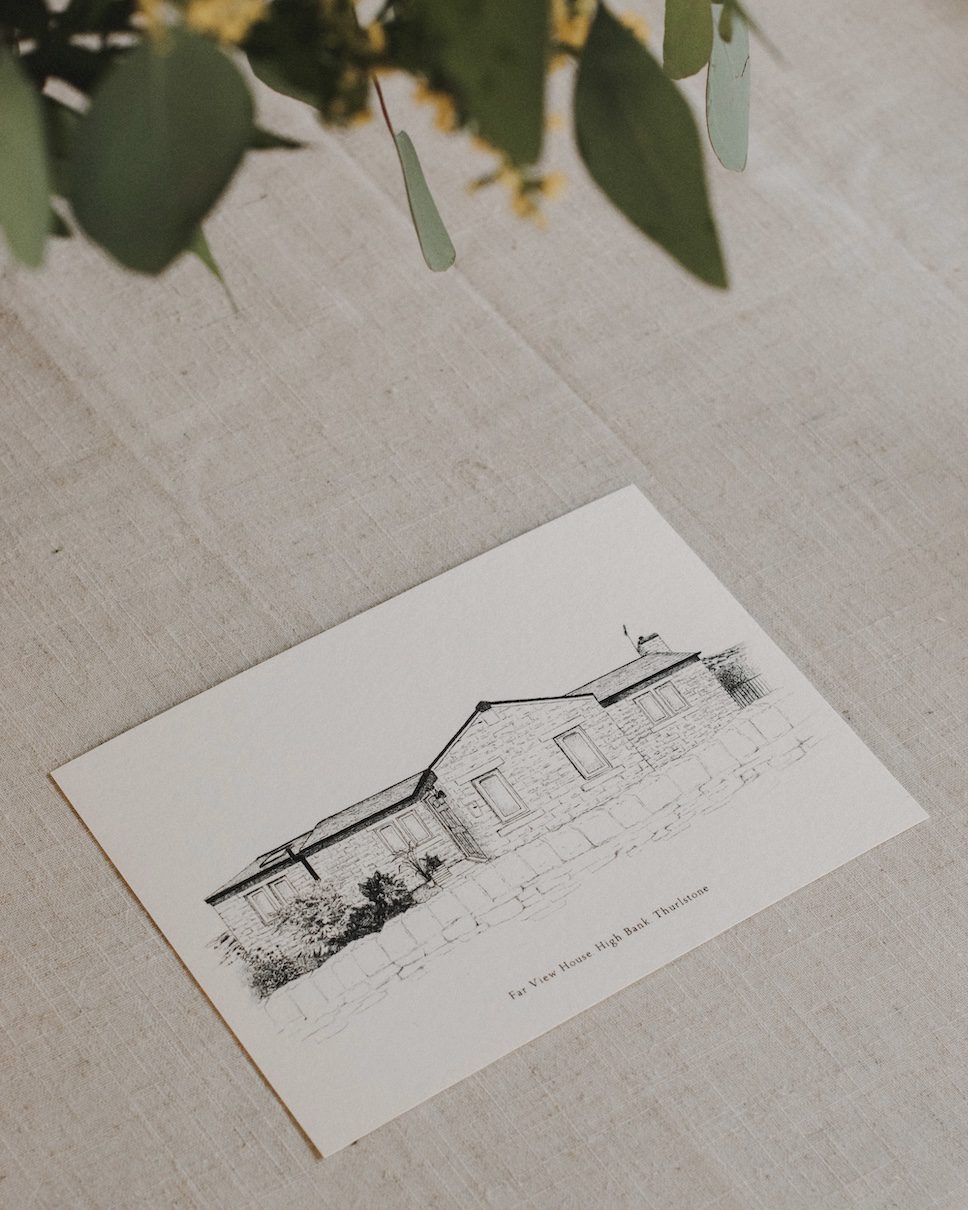 Your products make beautiful gifts, whether someone is buying for others or treating themselves. What joy do you hope people take from your designs?
I hope my designs bring people closer together, and that they feel inspired to write a thoughtful message to a loved one. I put a lot of thought and emotion into my designs and products, and I hope that with my Christmas Stamp set you can create something unique and personal. The best thing about a present shouldn't just be about the contents, it's the whole experience and a really simple way of adding extra thought. It's the little touches that go a long way to show someone you value them.
What do you love about print and why should we all embrace handwritten cards and notebooks more?
I think we rely on digital communication more and more these days. I know it's mostly for convenience but it doesn't mean we should disregard handwritten messages; they hold a lot of sentiment and impact which just does not exist in an email or text message. I feel enamoured to receive a handwritten card, if someone has taken time out of their day to put pen to paper and write a thoughtful message really means a lot. The word 'e-card' makes me squirm!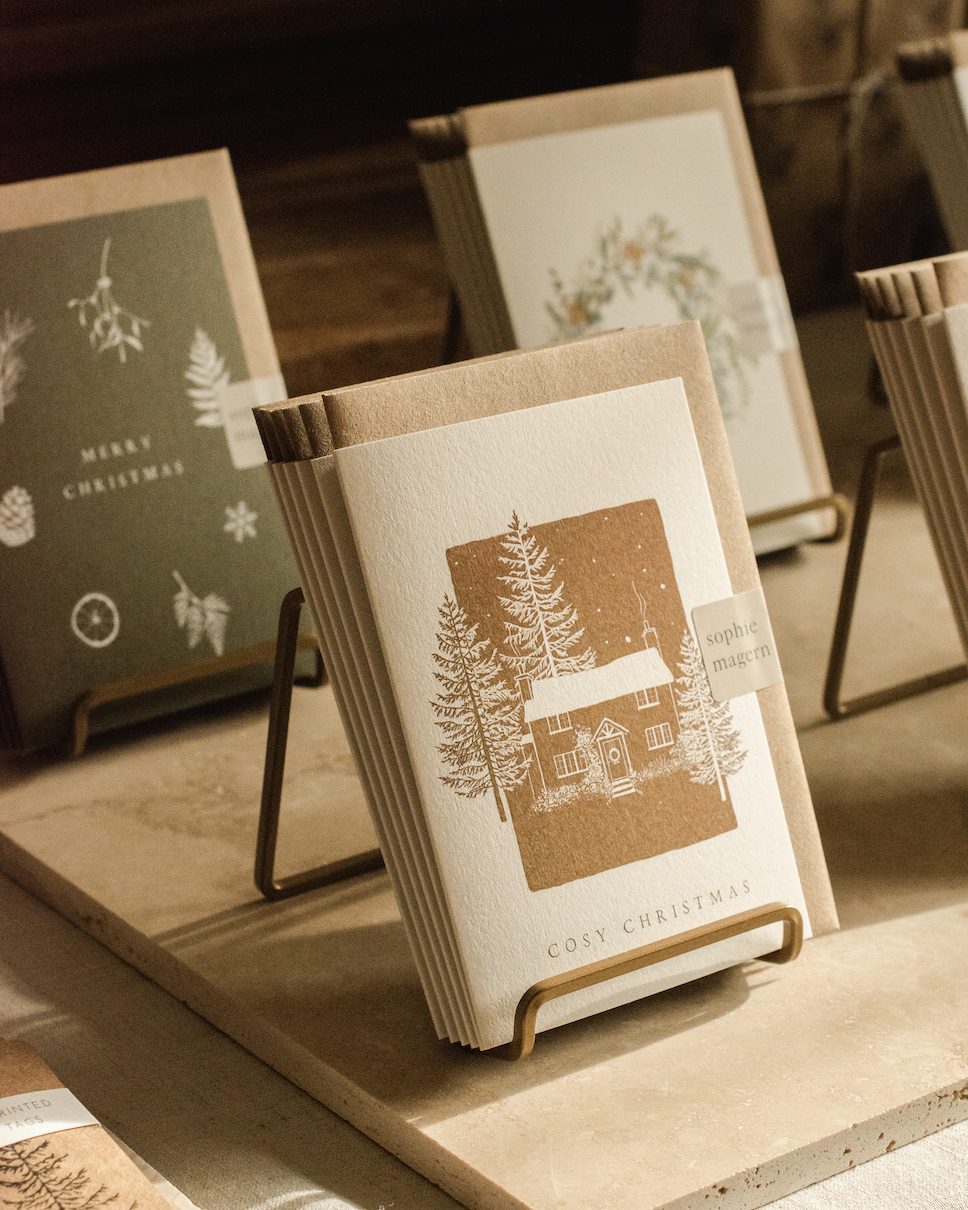 What are your hopes and plans for 2023?
I'm looking forward to releasing my new greeting card range in early spring. I have a few 'dream' stores which I would love for them to be stocked at. I'd also like to spend some time creating more art pieces and experimenting with new mediums, there's always something new to discover. I've learnt things that are meant for you will come into fruition and sometimes you need to let things unfold and see where they take you. With every year that passes I can see growth and I feel more aligned to my pathway.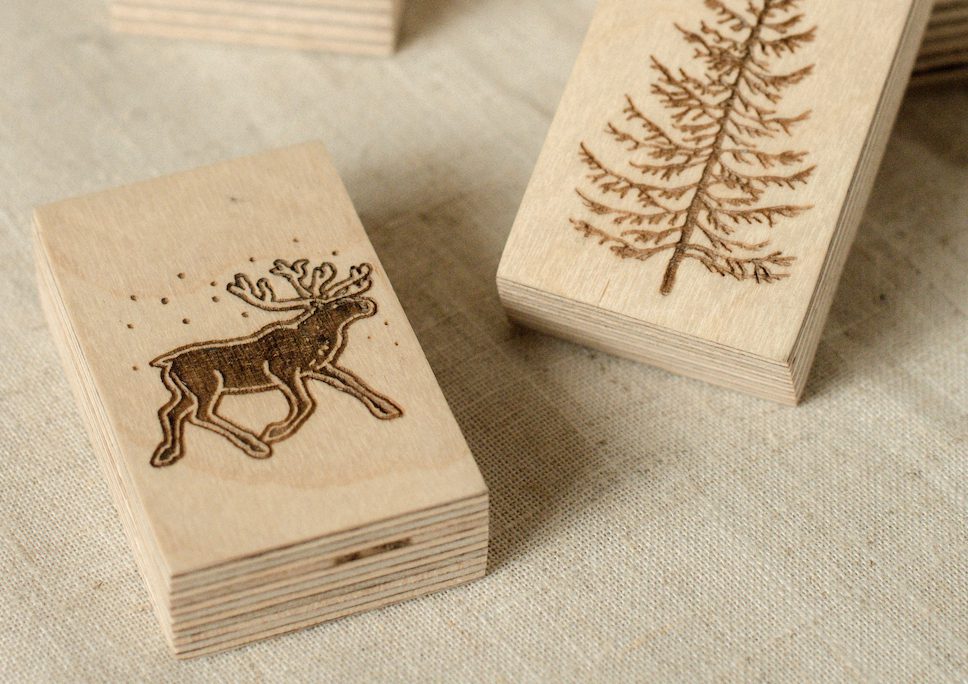 Take a look at the full collection of handmade designs by illustrator and designer Sophie Magern.
Read more interviews with other inspiring designers and craftspeople in enki's Meet the Maker series.