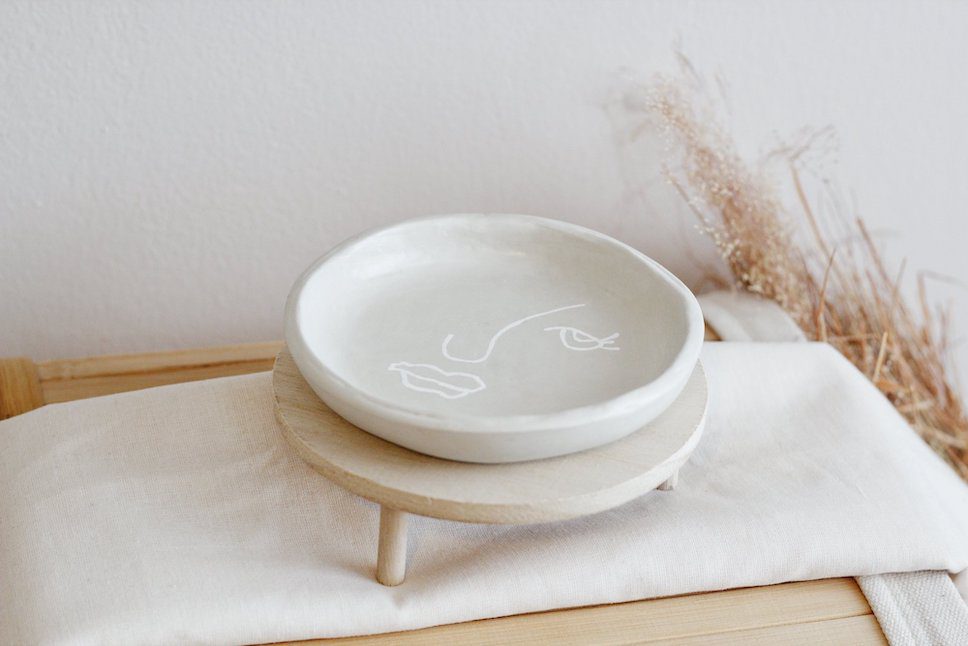 "It's so rewarding to see the little ideas that were floating around in my head, transformed into physical form – through clay – to create artwork where no two pieces are the same." Bonnisa Moore, Founder of Afton by Palm.
Self-taught artist Bonnisa Moore believes in mindful design and dedicates her brand Afton by Palm to handcrafted pieces made with love. After studying cultural writings and media at university, Bonnisa was inspired to start her own business in 2018 and take the opportunity to use it as a way to channel her creativity.
We enjoyed talking to Bonnisa about her beautiful handmade clay designs and how she strives to encourage self care and mindfulness. She also shares what Christmas traditions are treasured in her home and how she is putting a twist on a much-lovedfamily recipe…
Can you tell us a little bit about yourself and what inspired you to set up Afton by Palm?
I'm based in Buckinghamshire, where the quieter pace of life has inspired the mindfulness behind Afton By Palm. I love everything interiors, and adding my own style to pieces that I've crafted. There's something really satisfying about being able to say 'I made that' when someone asks about a particular piece in my home! Naturally, after feeling out a few new things, I couldn't get enough of all of the pieces that I could do with clay!
What do you love about clay and are there any other materials that you are keen to work with?
I love the earthiness of clay, and how it can be worked into so many styles decor-wise. It's so rewarding to see the little ideas that were floating around in my head, transformed into physical form – through clay – to create artwork where no two pieces are the same. I've always wanted to experiment with concrete, and I actually started out making macramé pieces, so I think I may come back around to that in the future with some other mixed media wall hangings.
What does Christmas look like in your house?
Lots of greenery! I love to keep things simple and so we go for walks to pick some foliage nearby and create our own decorations at home. My kids love to help getting to work with me to make their own little clay decorations.
What childhood traditions do you welcome as part of your festive celebrations?
Opening one present on Christmas Eve was that extra build up to Christmas day that I always enjoyed. I love packing boxes for my little ones to open on Christmas Eve morning, filled with lots of crafts and fun bits to help count down the hours.
Are there any rituals that you put in place to have a more mindful Christmas?
Oh certainly, I always make sure that we upcycle some of last year's decorations instead of buying lots of new pieces. We also try to avoid buying plastic toys and be mindful about the amount of purchases we make too.
As a small business, how do you support conscious shopping and minimal waste?
With Afton By Palm, I try to encourage slower living with my customers and the importance of supporting smaller brands. By crafting my pieces in smaller batches it helps to reduce the amount of waste as materials are not being used unnecessarily. I also reuse packaging paper from any deliveries that have arrived through other companies.
Your products make beautiful gifts, whether someone is buying for others or treating themselves. What joy do you hope people take from your designs?
I really hope that they find joy in knowing that their gift was crafted by hand for them, by someone who has a genuine love for what they do!
What are you most looking forward to at Christmas this year?
Food! I stick to a pretty plant-based diet, so it's always fun trying out new recipes and seeing which ones are keepers.
What would your plant-based Christmas dinner look like and are you planning to try any new recipes this year?
We are big fans of seitan (wheat gluten) in our house and we usually make some fried 'chkn' style pieces. This year, we're going to try using it for a Greek lamb dish that I cannot wait for! We then have some cinnamon and honey baked sweet potatoes, then macaroni pie, which is a Trinidadian dish my Nan would make every Sunday growing up – but a veganised version, of course!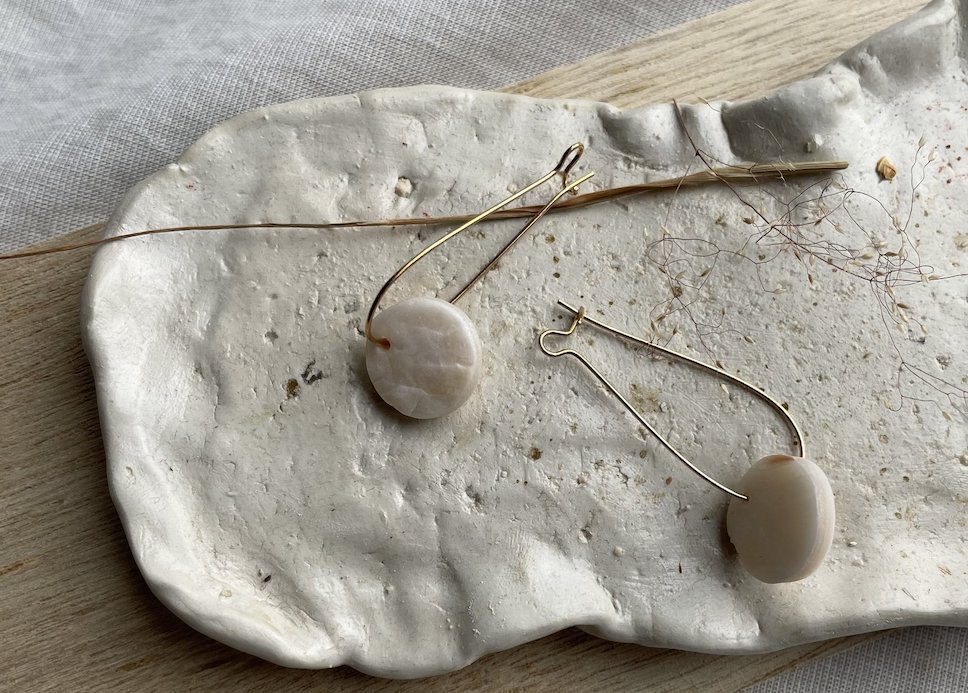 Take a look at the full collection of art prints, earrings, and jewellery dishes at Afton by Palm.
Read more interviews with other inspiring designers and craftspeople in enki's Meet the Maker series.