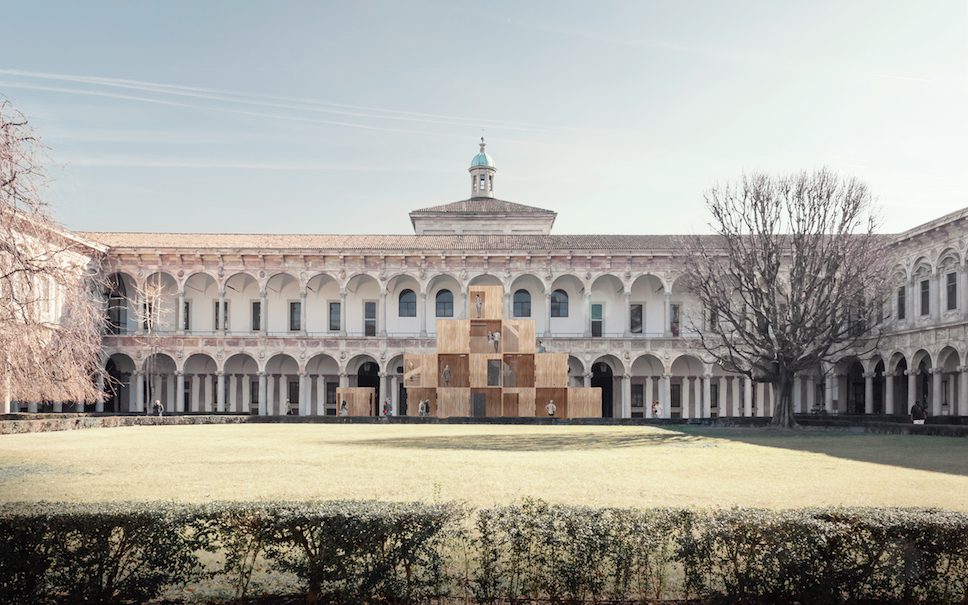 On the 8th April 2019, MultiPly, a carbon-neutral pavilion made entirely of American tulipwood which stands at ten metres high, will open its doors to the public in the courtyard of the Universita Degli Studi di Milano (University of Milan). The installation will remain in the space until the 19th April as part of the curated Interni Human Spaces exhibition for Milan Design Week (Fuorisalone).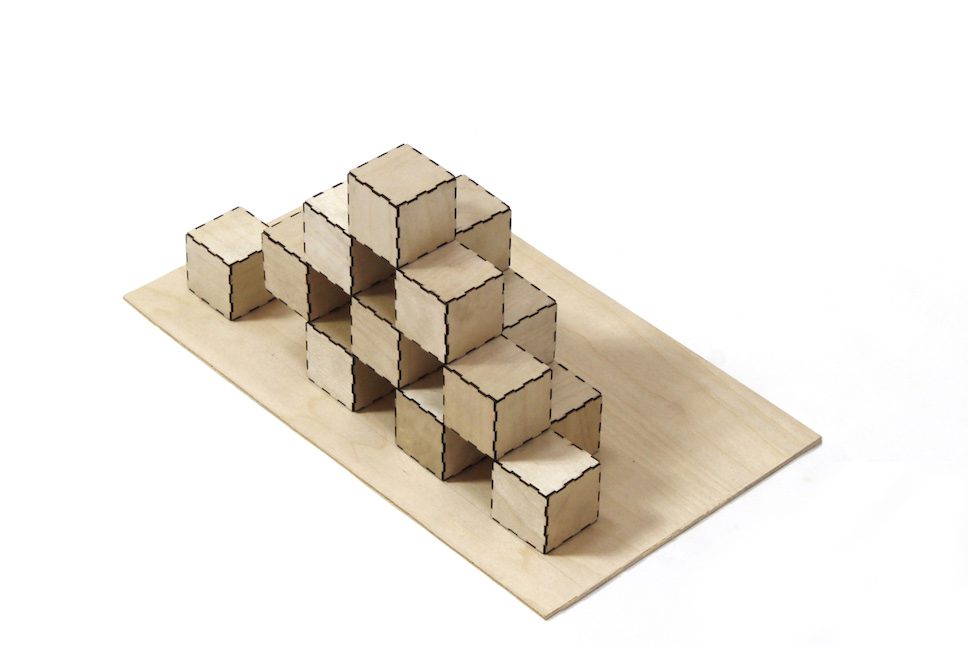 As we mentioned in our August print edition of enki (Volume 4), the pavilion was originally one of the Landmark Projects at the London Design Festival, located in the Sackler Courtyard of the V&A in London in September 2018. As part of a collaboration between Waugh Thistleton Architects, the American Hardwood Export Council (AHEC), ARUP, and SEAM, the installation works to showcase how modular cross-laminated construction in hardwood is a feasible solution to the current housing crisis. The project's new inception in Italy further proves how the pavilion's form can be reconfigured to meet users' needs.
"The main ambition of this project is to publicly debate how environmental challenges can be addressed through innovative, affordable construction. We are at a crisis point in terms of CO2 emissions and we believe that building in a versatile, sustainable material, such as tulipwood, is an important way of addressing this issue." Andrew Waugh, co-founder of Waugh Thistleton Architects (a studio that has been at the forefront of engineered timber construction for decades).
It's important to note that the 40m3 of tulipwood that come together to create the MultiPly installation are replaced with natural growth in the American forest within five minutes. Built out of a flexible system – that allows and encourages visitors to re-think the way we design and construct our homes – the three-dimensional structure is created from 16 modules of American tulipwood CLT with digitally fabricated joints. Efficiently assembled in under a week, it's a bit like a piece of flat-packed furniture and demonstrates how by using engineered timber and modular construction, the design can be deconstructed, reconfigured and repurposed.
"Waugh Thistleton Architects have been pioneering innovative uses of wood in construction for decades. MultiPly explores a new, more sustainable way of building, bringing together a readily available carbon-negative material – American tulipwood – with modular design," says David Venables, European Director of the American Hardwood Export Council (AHEC).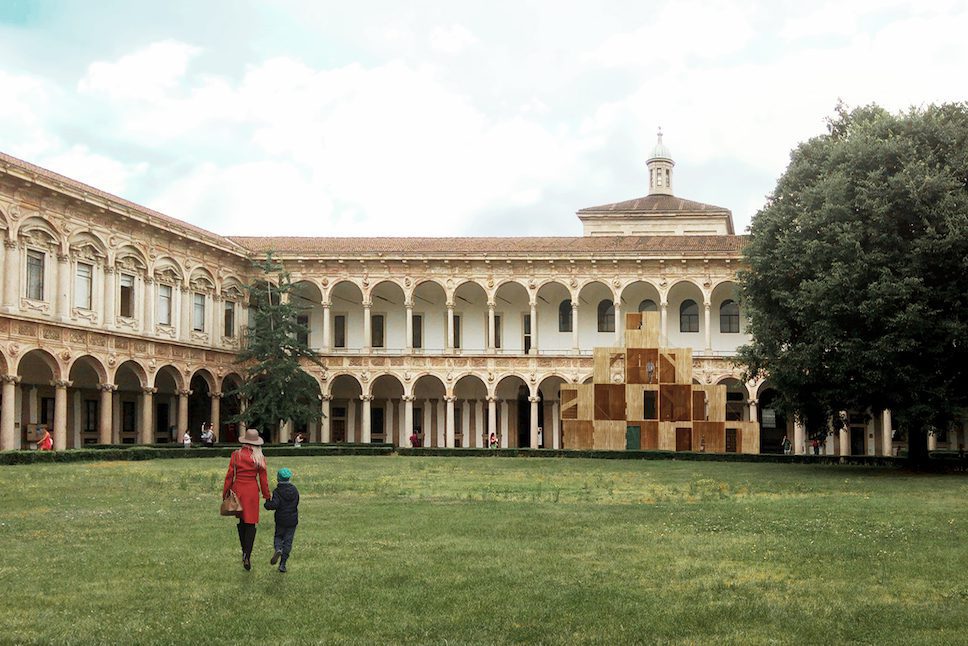 Visit MultiPly in Milan this 2019 and discover the pavilion in the day for a playful experience that explores a labyrinthine of spaces that invite visitors to discover the wooden architecture. In the evenings, the installation – transformed by thoughtfully subtle lighting design by SEAM – becomes a quieter, more serene space, allowing for onlookers to indulge in the beauty of the natural material.
Want to visit?
Address: Via Festa del Perdono 7
Opening hours:
Monday 8th to Sunday 14th April, 10am – 12pm
Monday 15th to Friday 19th April, 10am – 10pm