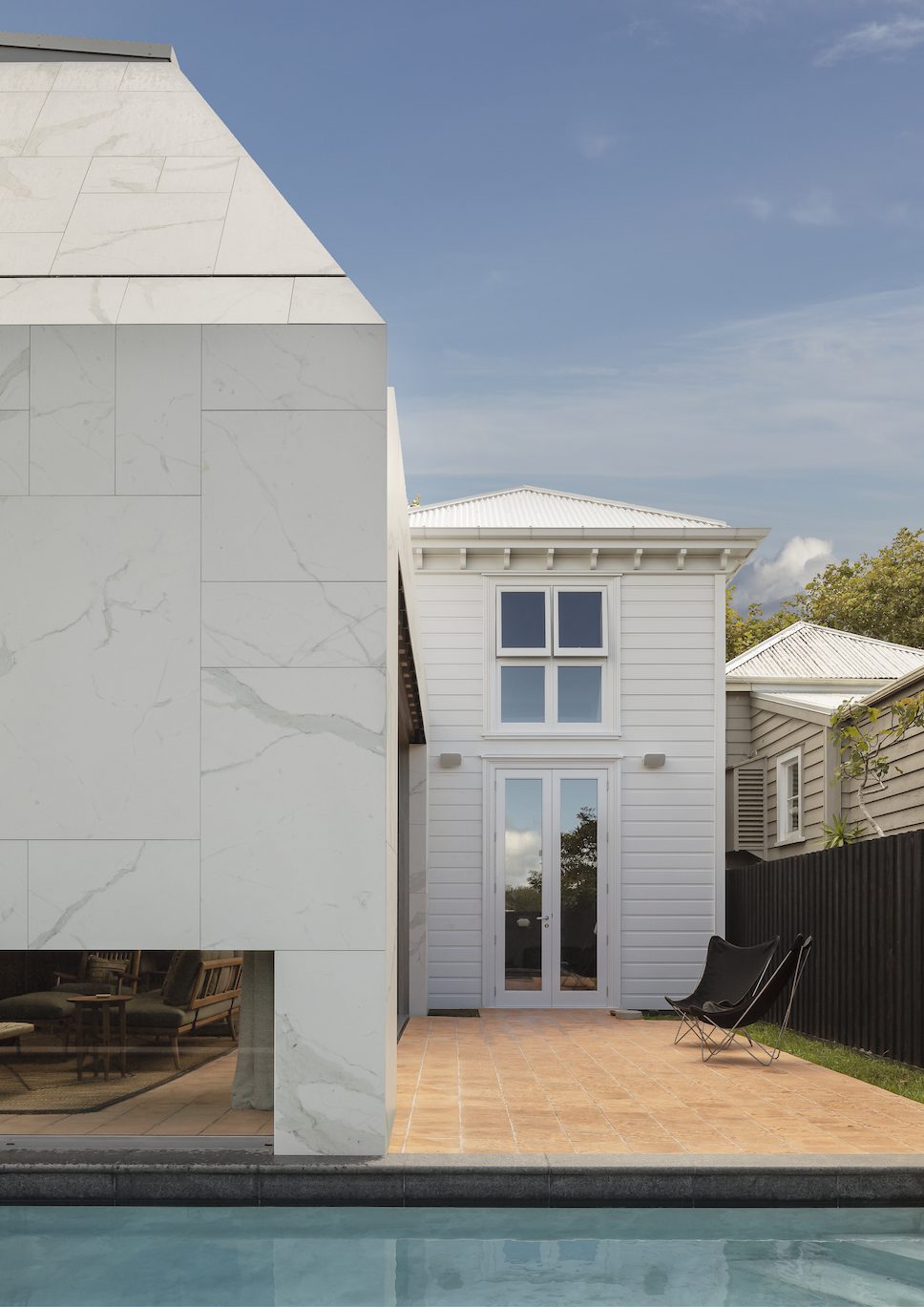 The Edwardian Franklin Road House in Auckland, New Zealand, has been uplifted and brought into the 21st century with a monolithic extension and contemporary redesign.
Drawing on the principles of modern architecture, interior designer Katie Lockhart and Jack McKinney Architects, have taken a holistic approach towards the family residence on Franklin Road. They have respected the heritage of the property whilst adding touches of tropical modernism, beautifully contrasting the warm and welcoming interiors with the new exterior's sharp, minimalist form.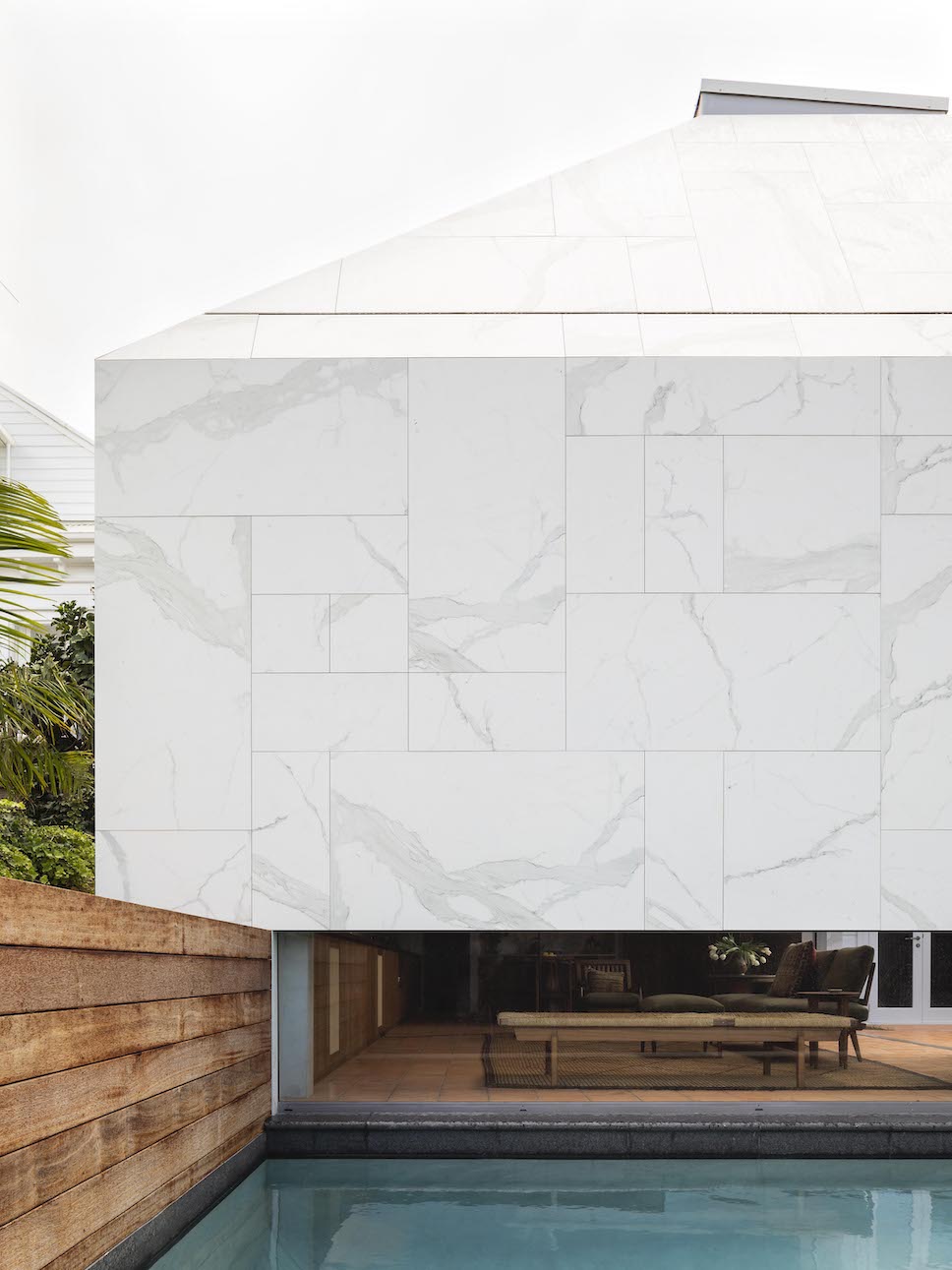 "We could have extended in the same language as the original villa, but we saw an opportunity to create a small, perfect sculptural form. It is intended to be read as a freestanding element that complements the villa," Jack McKinney comments on Franklin Road House.
Clad in light-coloured stone with a marble effect, the monolithic extension serves to brighten up the architectural garden and it references the historical features and shaping of the existing home and the surrounding neighbourhood. The architects have cultivated a natural flow and between inside and out, with a strong focus on spatial planning. Large glazed openings and surfaces connect the new space with the garden and the luxurious outdoor swimming pool.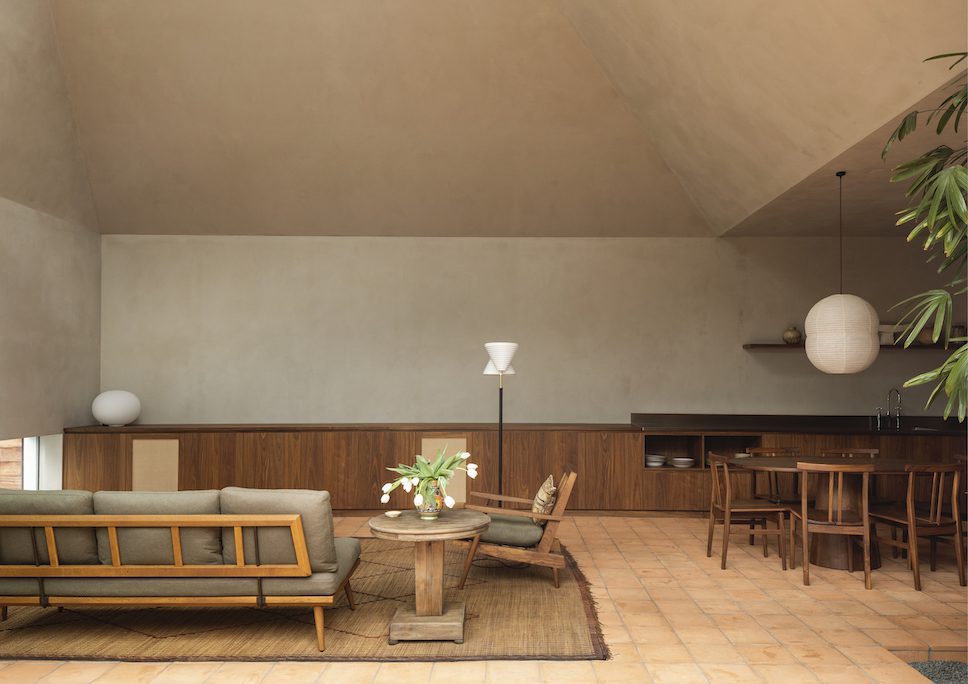 The open-plan space features multifunctional zones for cooking, dining, and relaxing, and to tie it all together a consistent, warm colour palette is used throughout. Visually appealing and tactile textures inject the interiors with a comforting and homely feel. Exposed plaster on the walls gives a natural and earthy feel, whilst the dark wood joinery and detailing adds textural interest.
For the family who enjoy cooking, the kitchen and dining area is a social space fitted with state-of-the-art appliances by Fisher & Paykel, and finished with mid-century-style furniture in rich wood tones. "While we wanted great appliances, we didn't want these becoming a feature of the kitchen," explains architect Jack McKinney. "The whole design is about a unified experience, not a series of features. The integration of the appliances and their minimalist design allowed us to keep a contemplative mood in the room."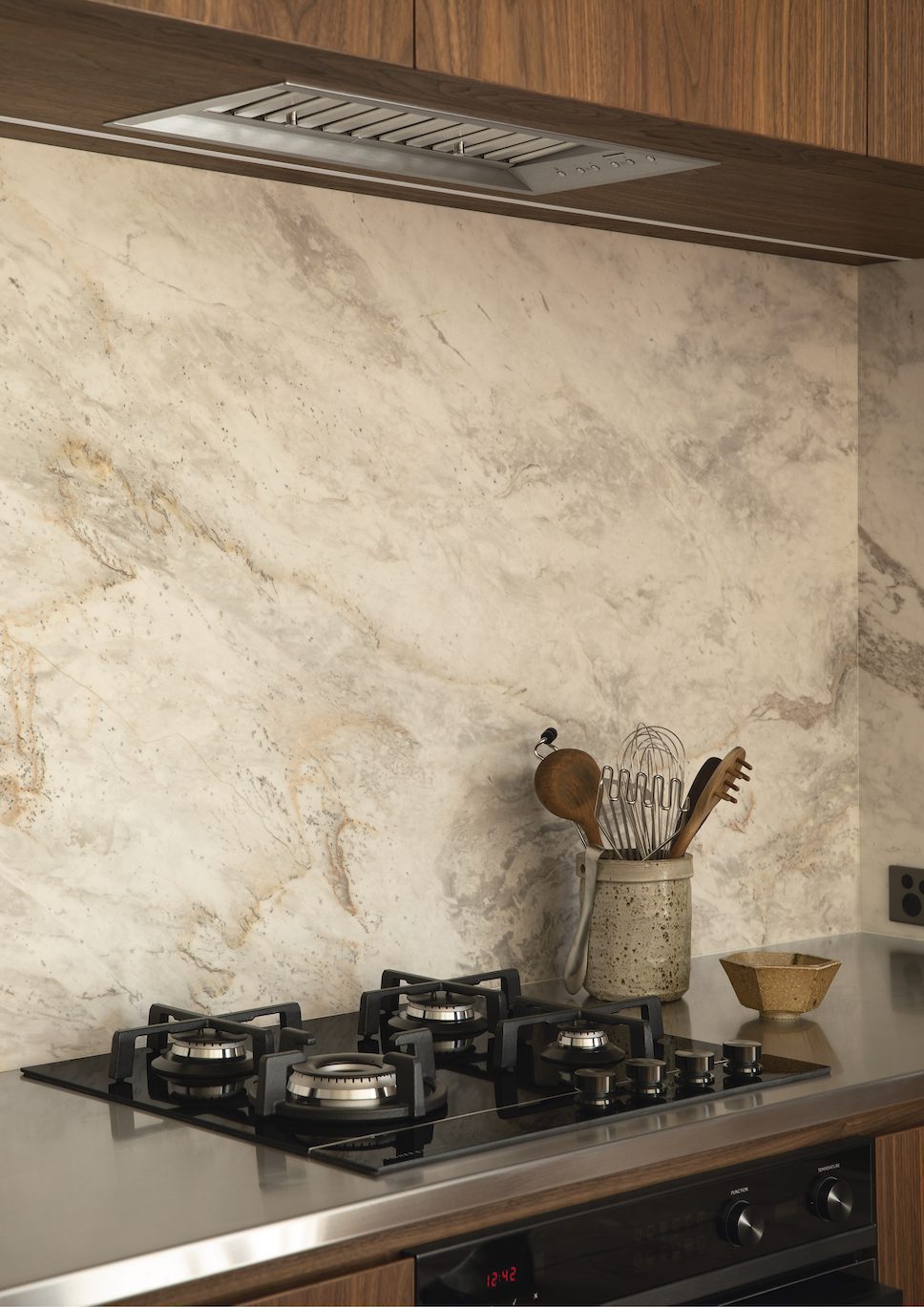 The integrated cooker hood and refrigerator are concealed behind cabinet fronts to maintain a streamlined look, with the contemporary gas hob and oven on show. With the integration of all the high-spec appliances, the family are spoilt for choice on what they will cook next.
Overall, the connected and open space not only transforms the kitchen into a functional cooking and food preparation area, but it also makes it the social centre. It's a place where the whole family can gather and catch up, no matter what time of day.
Photography by David Straight.
Discover more projects by interiors specialist Katie Lockhart and Jack McKinney Architects.
Take a look at more beautiful residential architecture on enki.