Like so many brands over London Design Festival, Italian brand Meridiani opened the doors of their re-styled London flagship store to reveal their latest collection of expertly crafted, timeless furniture creations intertwined with some of their classic pieces from the last two decades.
While the brand are renowned for their modern designs which ooze luxury and grace, as you step off Thurloe Place and into the Meridiani showroom, you'll be surprised as you're struck by an overwhelming sense of home.
Driven by a desire for visitors to feel at ease in the Meridiani showroom, designer and art director Andrea Parisio envisioned and curated a space that welcomes all and has been organised to spark inspiration. We spoke to Andrea to delve into his thought process behind this rejuvenated space.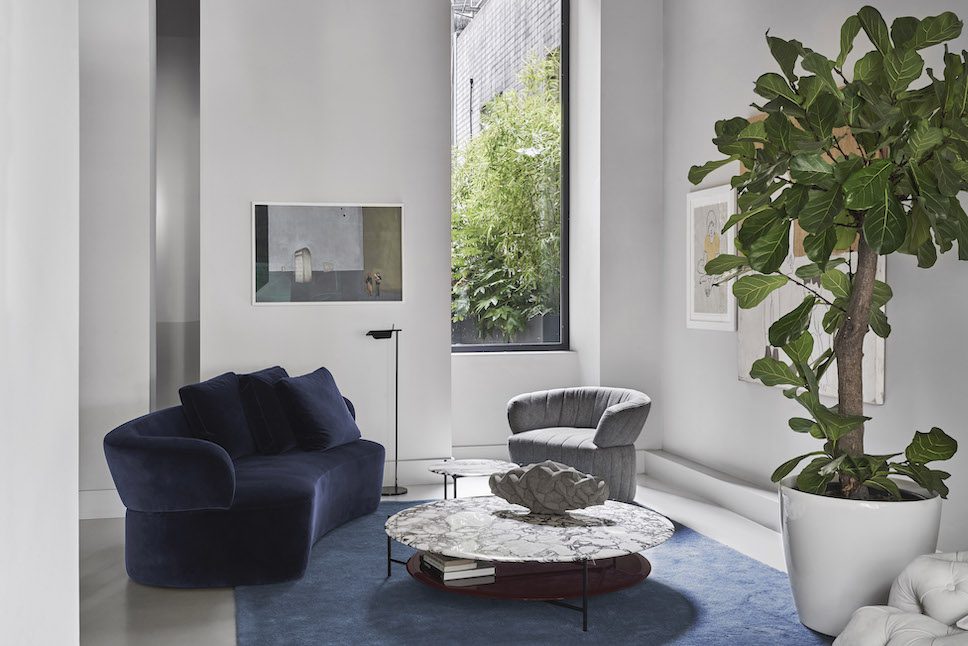 1. When you start re-styling a showroom, what are the most important factors to consider?
I always exploit the architectural structure to shape it into a residential space. I like to create a space where visitors feel like they could actually live. Thus, all our showrooms worldwide are Meridiani styled but also consider the special flavour of that city or country. Natural lighting should also be considered to create the right atmosphere.
2. How do you choose which pieces to have on display?
I always like to have some 'timeless pieces' which truly represent the brand alongside the latest collections, such as the Norton Capitonné sofa – the protagonist of the London store window. I have been designing the collections since the beginning so I can easily match some older pieces with the new ones.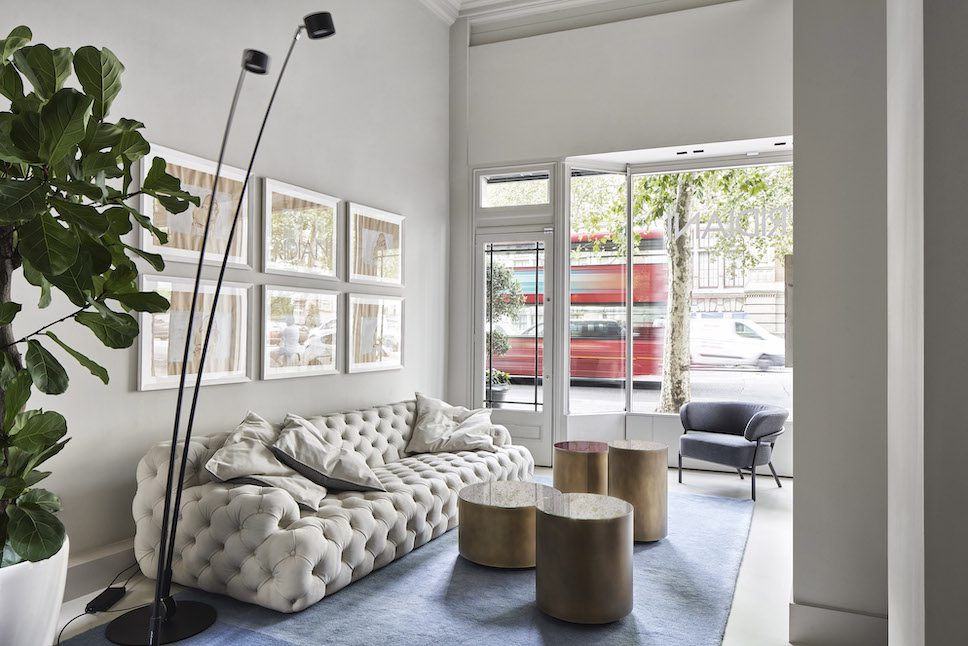 3. How often do you re-style the showroom?
Around two times a year so we can always exhibit the latest pieces. Visitors should always find something fresh and new there for inspiration. Moreover, every now and then we have a 'refresh' of the space, for example adding a new piece of furniture to show to visitors or just to add a touch of colour.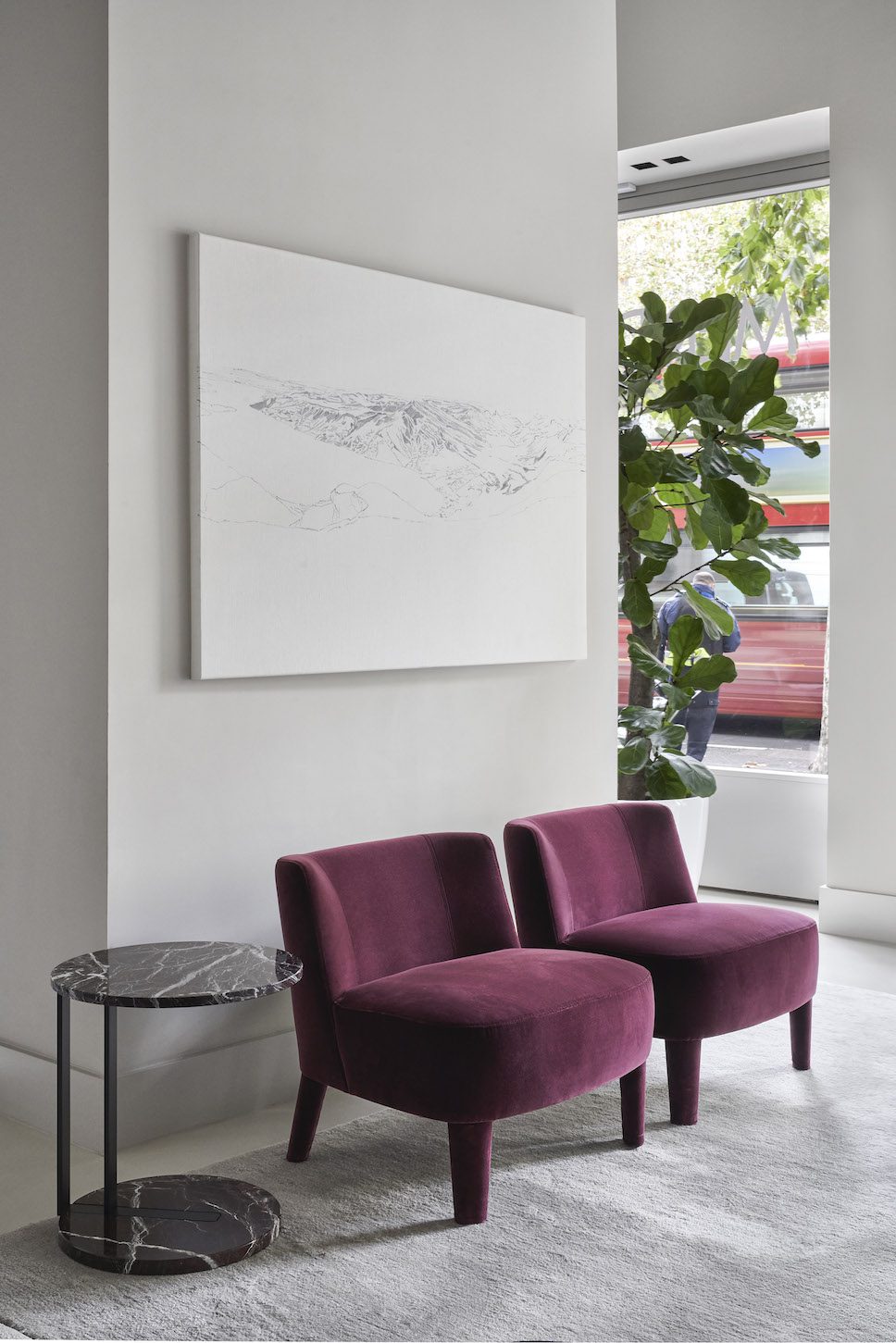 4. There are always intriguing artworks on display, how do you choose which artists to exhibit?
We choose different artists for our mono-brand worldwide. Although we have some closer collaborations, we work with different galleries as pieces of art are extremely important in every space. Not only do they decorate, but they also tell a story by themselves. Paintings and sculptures, as well as decorative artistic objects, are always present in our displays worldwide.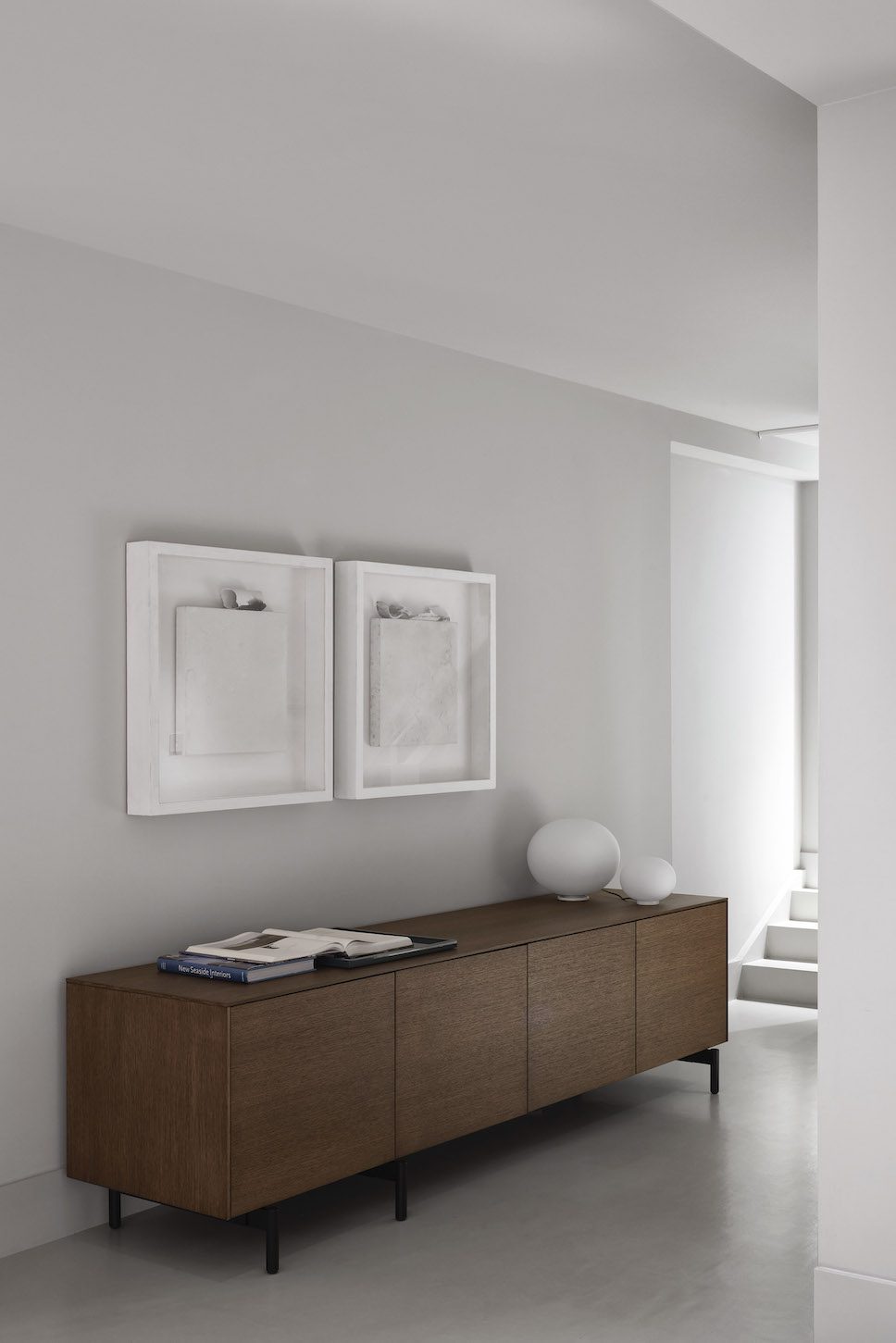 5. In what way does the South Kensington Meridiani showroom differ to other stores?
Positioned in the prestigious location of 10 Thurloe Place in South Kensington, opposite the Victoria and Albert Museum, the London flagship store in itself is a little jewel. Located across two floors, it conveys a sense of cosy elegance with curated details and sartorial flair all round.
Inaugurated last year, the project has become a reference point for architects, interior designers and fans of the brand. Conceived to embrace and fully represent the distinctive characteristics of the brand, including values such as creativity, modernity and continuous research, the Meridiani showroom in London represents a further step closer to our goal of being present in the most important cities in the world.
6. For a first time visitor to the Meridiani showroom, what experience do you hope they have?
They should feel both relaxed and inspired. They should find inspiration and support to make their own home look gorgeous and personal, suiting them like a tailor-made dress. This is Meridiani's philosophy: a house should be like a dress you wear which fits you perfectly. There is no true luxe without this feeling of relaxation and personalisation. This is especially true in terms of available material choice, visitors to the store can pick from more than 500 varieties and shades of fabric and leather. This impressive quantity allows our customers to truly personalise their homes.
Meridiani's London flagship store
Meridiani Store
10 Thurloe Place
South Kensington
London
SW7 2RZ
Peruse Meridiani's 2019 collection
If you're interested in more designer interviews click here