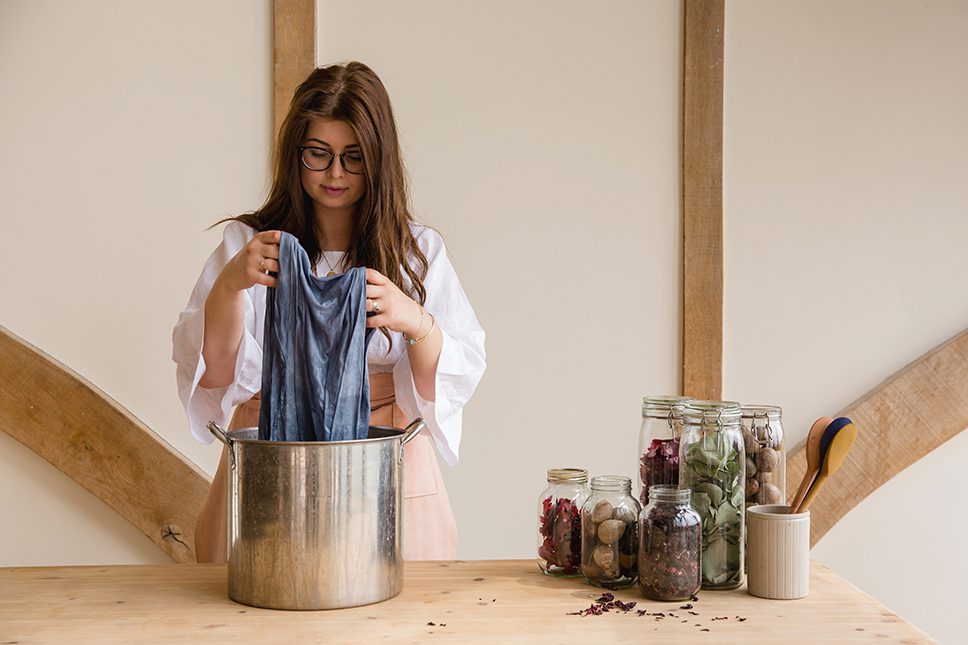 For our latest Meet the Maker, we caught up with Kasia Galloway, the passionate founder of Naked Dye, a brand that creates beautiful table linens, napkins, decorations and more, all dyed with natural ingredients including plant and food waste…
#1 How long have you been working with natural dyes, and what was the starting point for your work?
"It's only really been a few months. I read somewhere that you can dye with avocado pits and skins, so I saved a few over a couple of weeks and dyed an old linen napkin I had at home. That was it! I was absolutely hooked. I started reading books about plant and food waste that can be dyes, foraging and experimenting with fabrics. It's been a fascinating journey so far and I'm learning something new all the time. Nature is truly amazing!"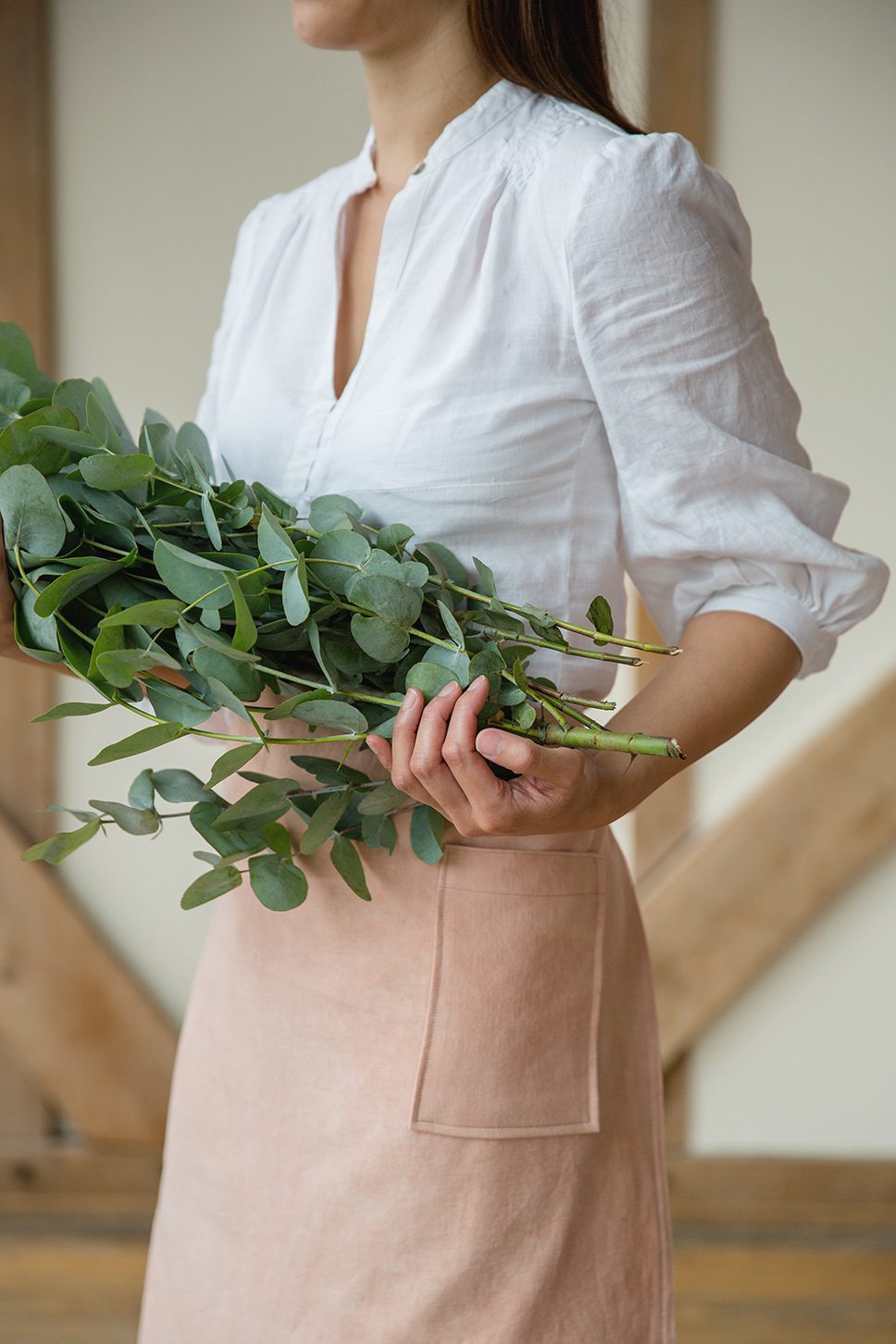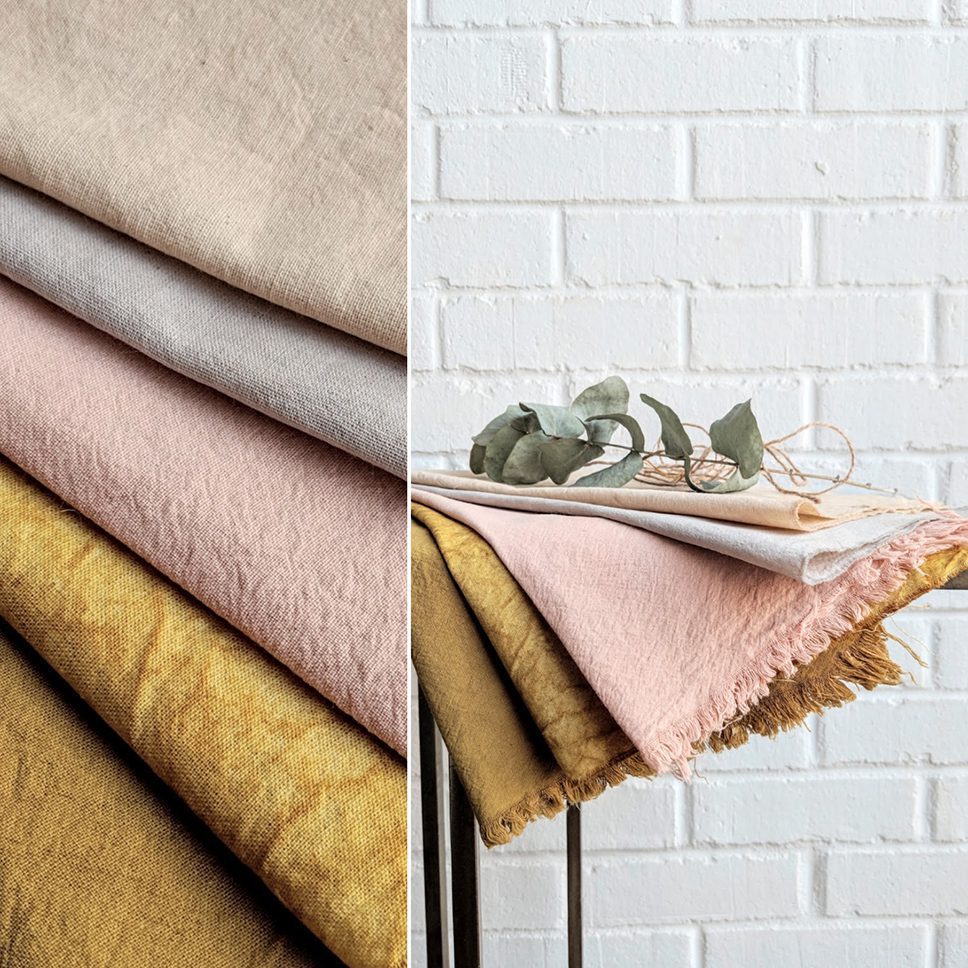 #2 Tell us a little more about your brand, how you create the natural dyes, and what products you produce.
"I created Naked Dye because I wanted to give people a sustainable alternative to things they use every day. I source raw ecologically produced cotton and dye it with ingredients such as coffee grounds, onion skins, hibiscus, eucalyptus – and that's only to name a few. I offer aprons, table linens and decorations, which are all hand made by me. I have loads of ideas for expanding the product range so watch this space!"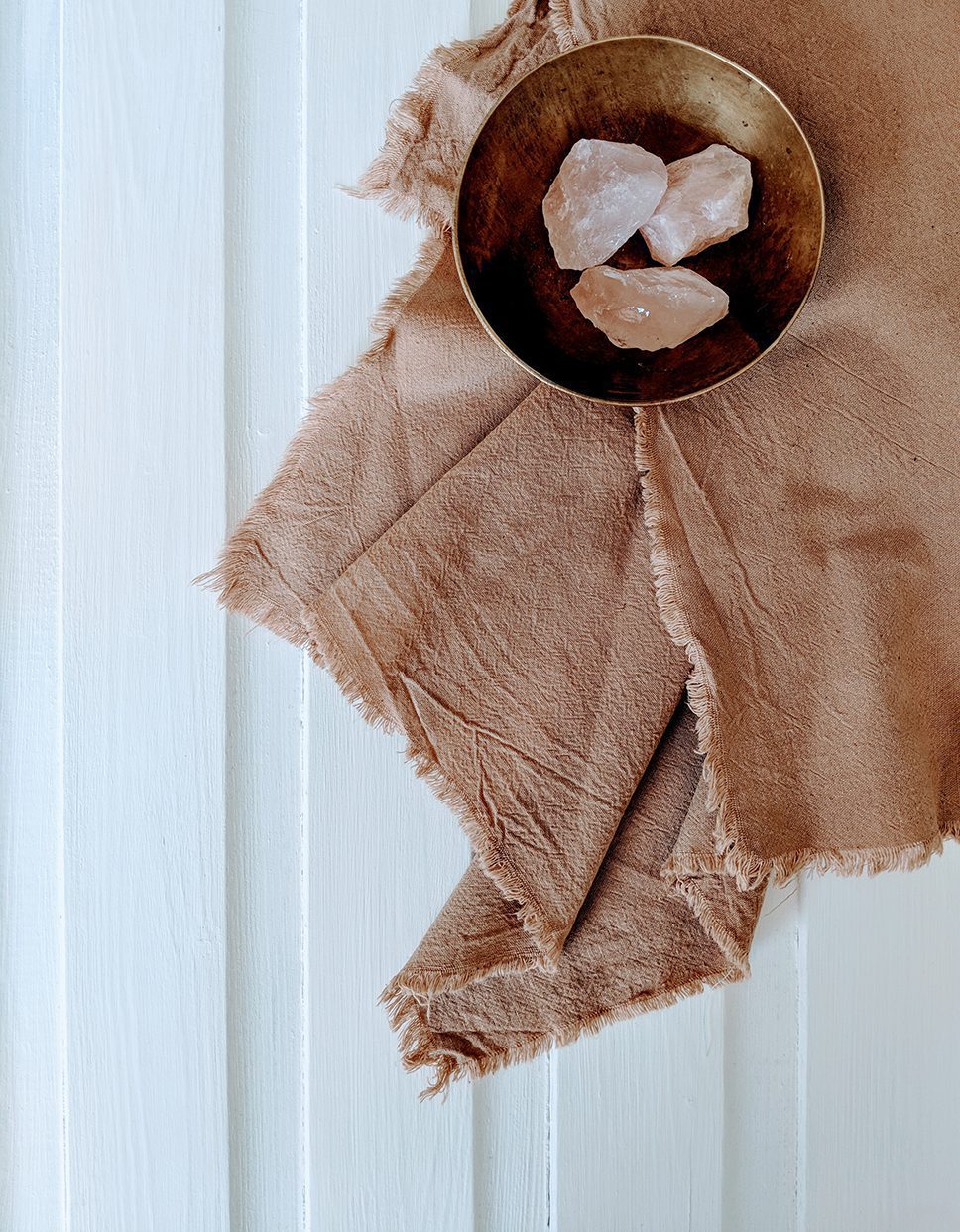 #3 What does a general work day involve for you?
"It is hard to have set hours when working with natural dyes, a lot of preparations of the fabric happen overnight – like mordanting. Then some dye baths need constant attention as they react very quickly when in contact with fabric, some of them take up to 3 days to produce the desired colour. I love waking up in the morning and running to my studio to check what happened overnight, it's truly magical and exciting! A typical day is always a mix of cutting fabric, dyeing, sewing, ironing.. and it's never 9-5, but I really don't mind!"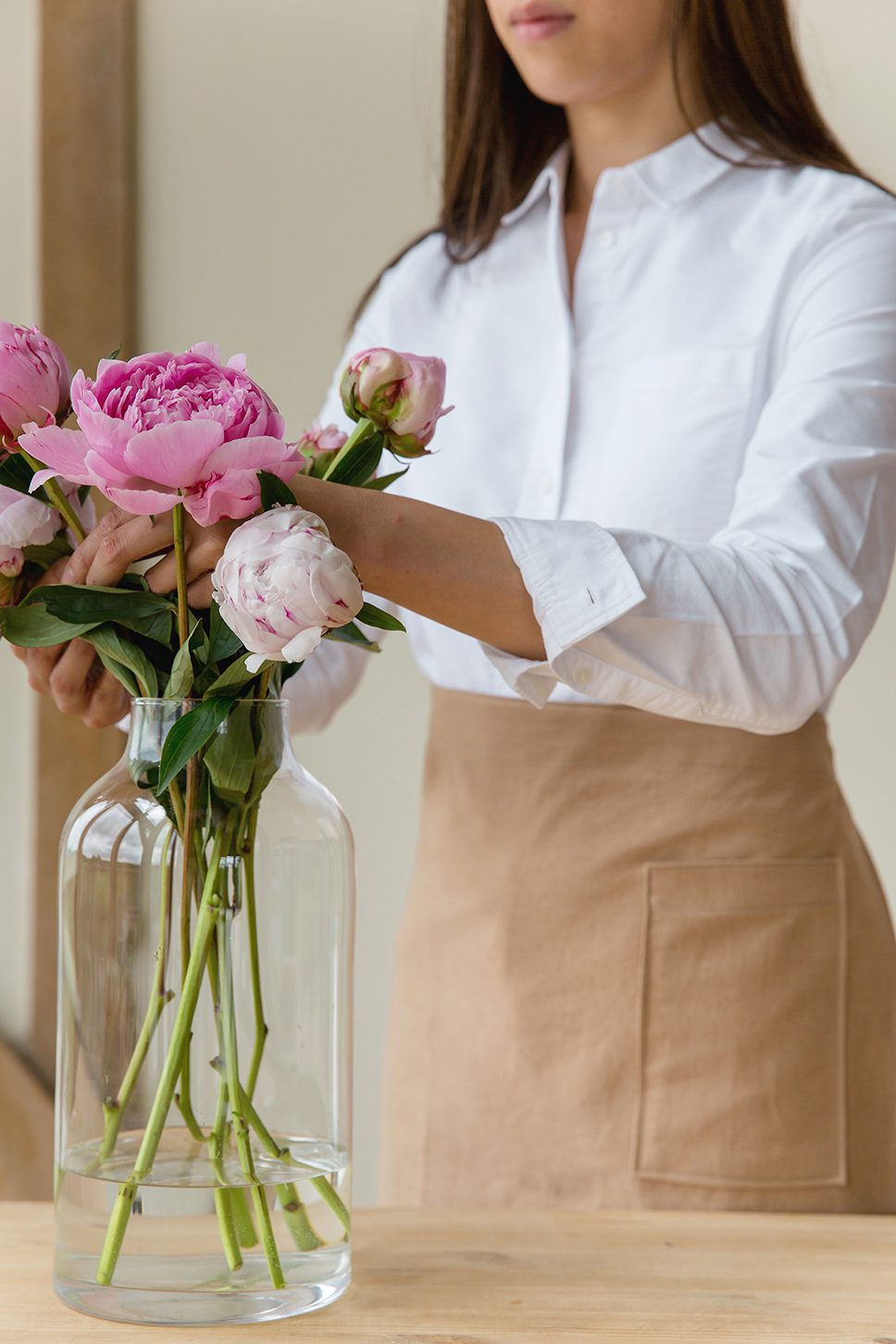 #4 What is your vision for the future of your brand? What makes your work different?
"I would love to see the brand grow and reach more people. I'm a big believer in many small changes making a big difference – so that's the bigger picture for me, to make a difference. What makes Naked Dye so special is that natural dyes give variations and different results every time – no two products are the same, everything is effectively 'bespoke' and your apron or linens are always unique."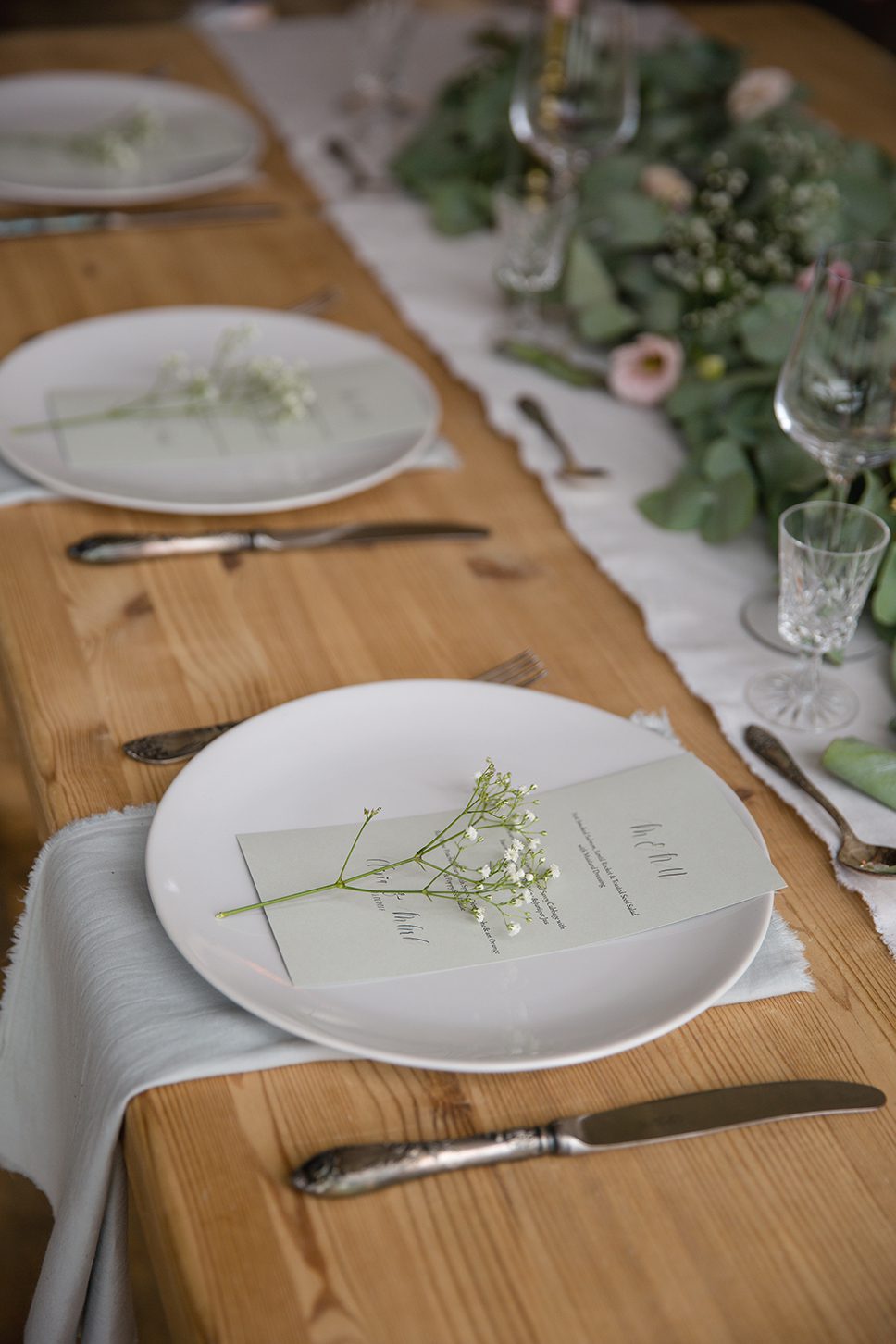 #5 Where do you sell your work? How would one get hold of a piece?
"Currently the products are only available through my online store at here. I'll also be exhibiting at some upcoming trade shows, and I can always be messaged on Instagram or through the website for bespoke commissions!"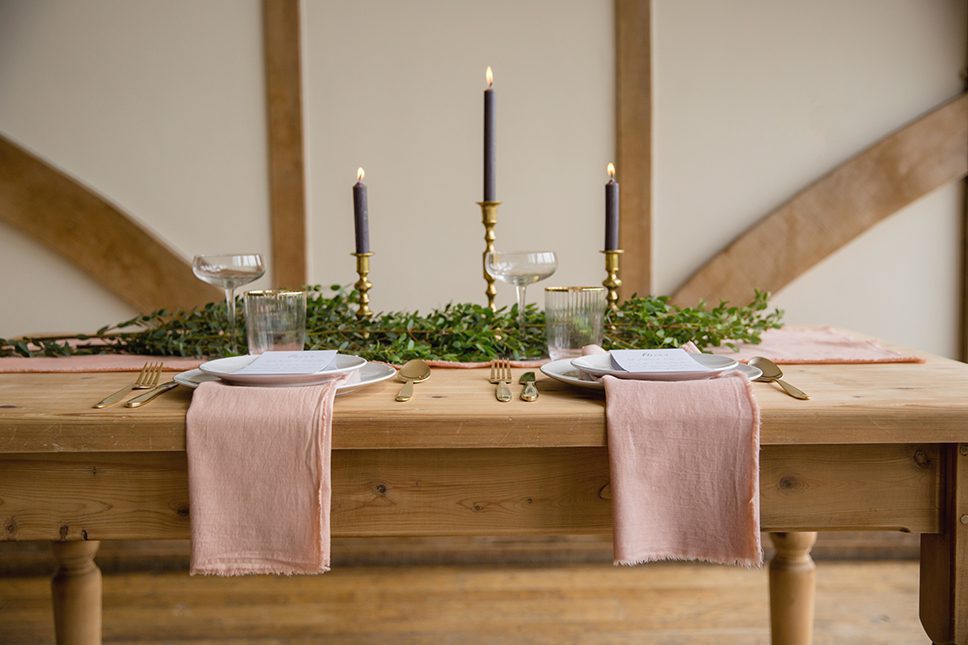 #6 Talk to us about your design and creation process. Where do you find inspiration?
"I wanted to create rustic and natural looking products – hence hand pulled edges on napkins and table runners. I always want to achieve a balance between beauty and practicality, keeping things simple. I'm inspired by the living world around me – any plant or flower could produce the next gorgeous colour in my palette!"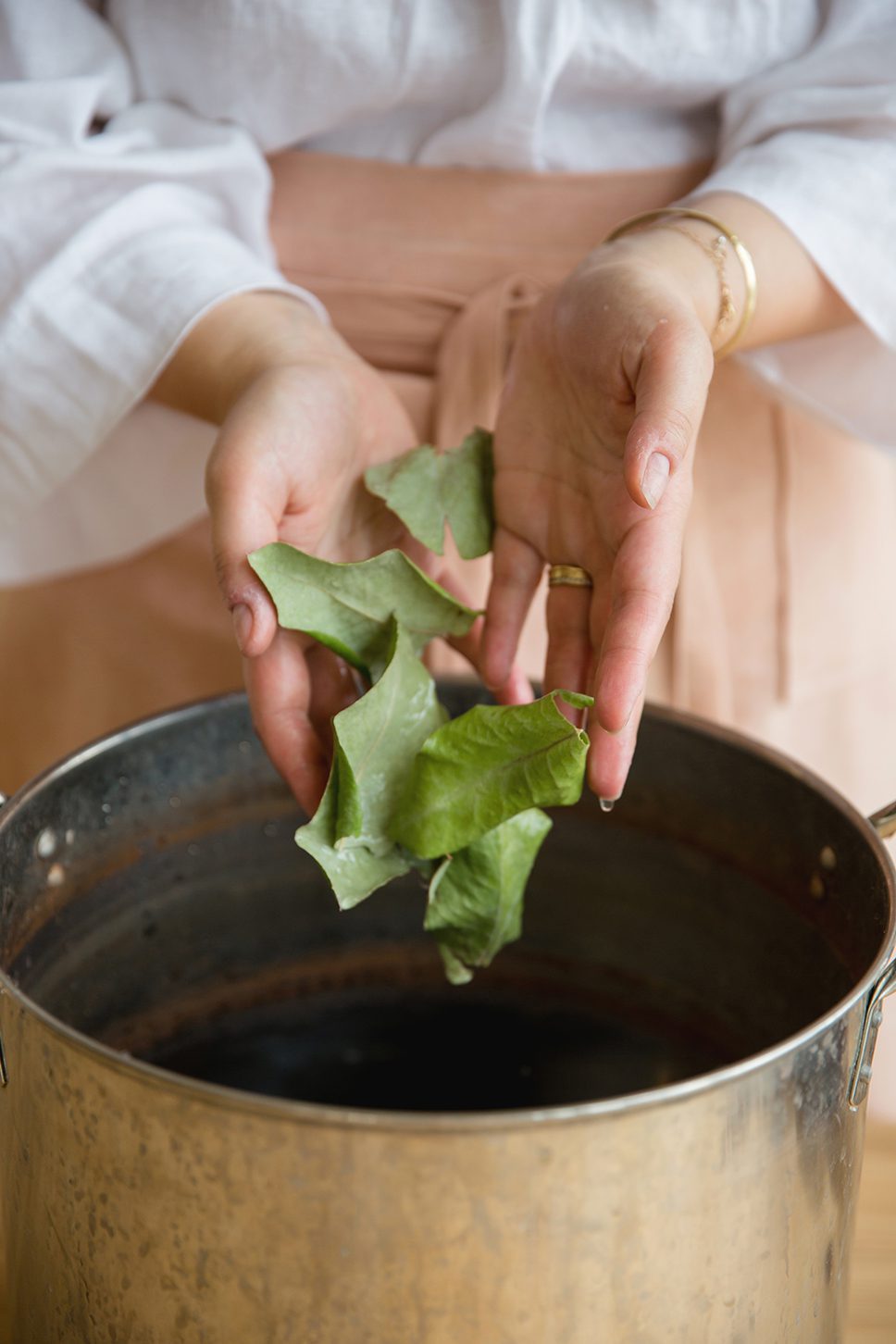 #7 If you could collaborate with another brand or maker who would it be?
"I have been lucky to collaborate with The Sister Table in London, supplying napkins for one of their events, I would love to work more with independent businesses, creative women. I also supplied table linen for a few cooking books – and loved seeing the magic created by some amazing food stylists! I would also love to collaborate with clothing brands, dye fabrics for them so they can create one off pieces.. maybe one day!"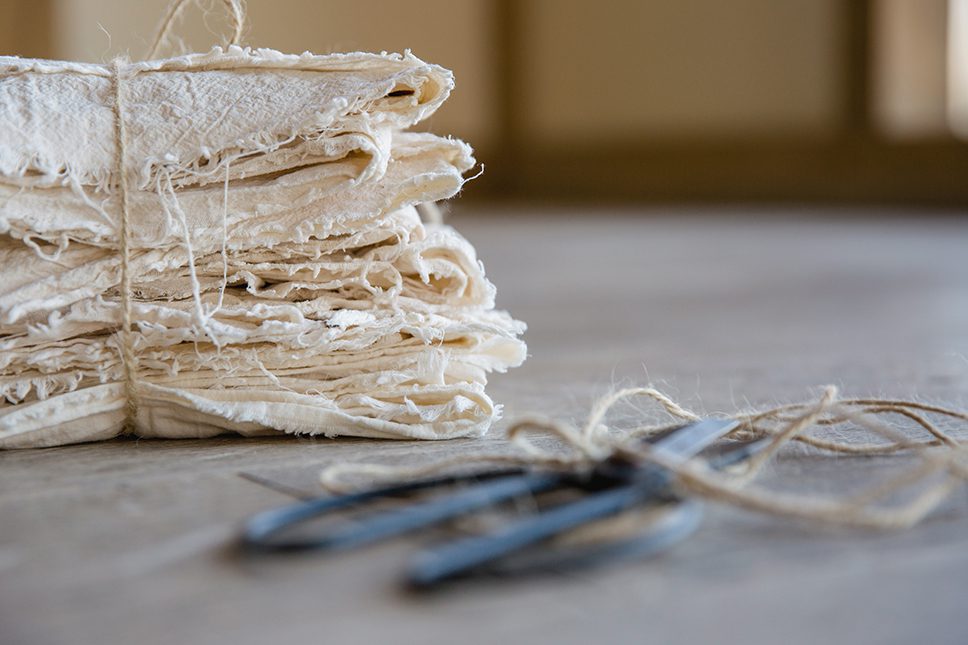 #8 Where do you envisage the brand in five years time?
"I am dreaming of my own large studio space, and maybe having some small, independent boutiques stocking my products…"
#9 What's the best thing about working with natural dyes and fabric?
"There's a huge amount of satisfaction knowing that I'm creating with waste and things that would otherwise end up in the bin. Everything starts with a roll of raw cotton and it's a long (but rewarding) process before it all comes together as something beautiful."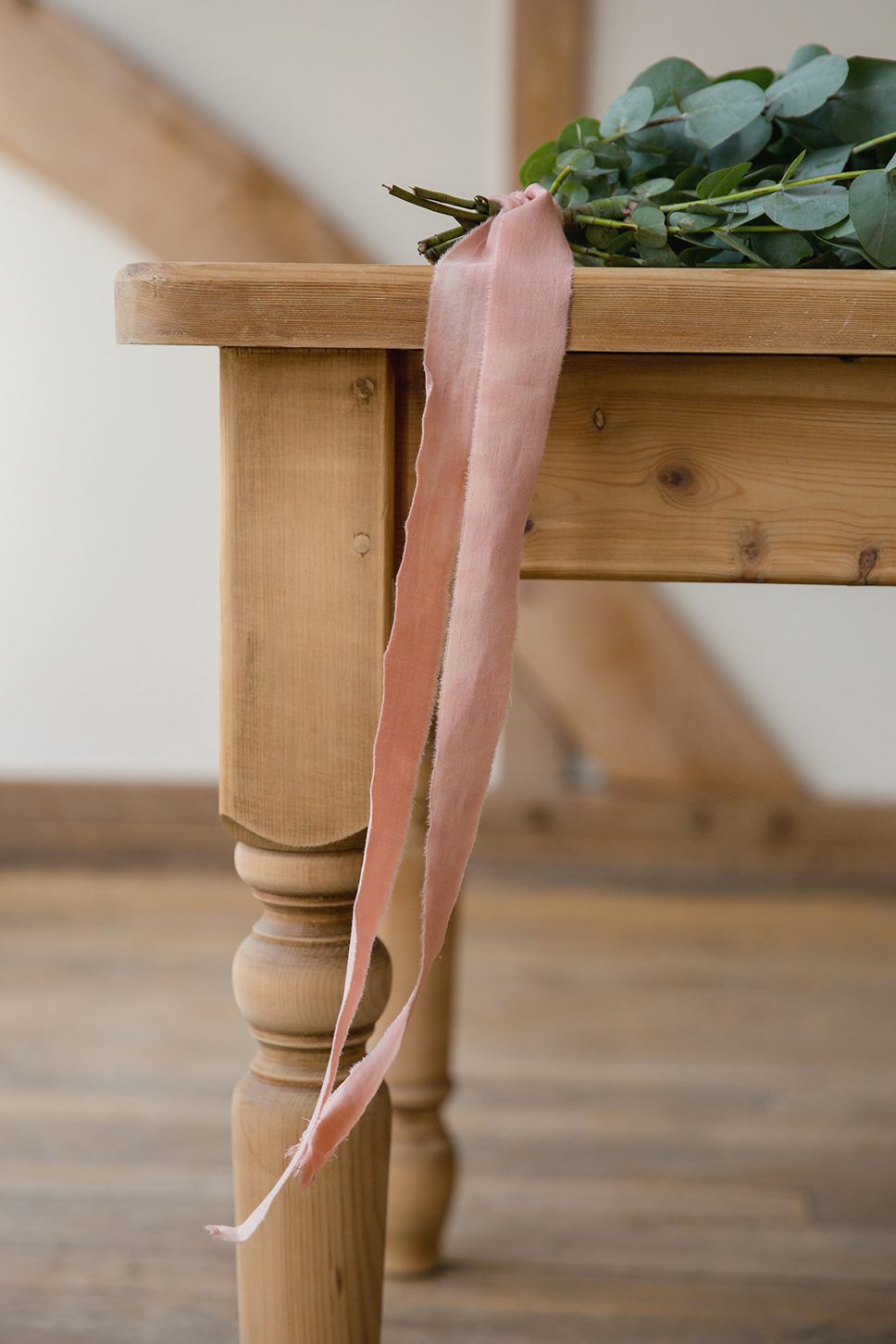 #10 If you weren't doing this, what do you think you would be doing?
"I'm actually a qualified interior architect and I'm still working part time. I have a good balance between the two, but I'm really hoping to give my full attention to Naked Dye before long."
The Quickfire Round
#1 Natural or metallic? "Natural."
#2 Minimal or glam? "Minimal."
#3 Pendant light or chandelier? "Chandelier."
#4 Tea or coffee? "Coffee."
#5 Perfect getaway? "Berlin, always."
#6 Favourite book? "Too many to choose from.."
#7 Favourite way to relax? "Hand sewing."
#8 All time favourite film? "All by Xavier Dolan!"
#9 What would your ideal day of relaxation consist of? "Breakfast in bed, long walk, good movie and a glass of wine!"
#10 Favourite maker/designer? "Forest and Found."
Want to discover more from Naked Dye? Click here.
Photography: Olivia Brabbs