*Sponsored Content*
"People say that my designs are like pieces of sculpture. I think that's true – but they go beyond that, I hope, to be incredibly useful and practical too." Jennifer Newman
Known for her signature bold approach to colour and functional furniture pieces, Jennifer Newman is quite the design force to be reckoned with. Built to last, her dynamic, expertly crafted designs are created to withstand the elements, be it inside or out, in the likes of canteens, terraces, bustling creative studios and more. Inspired to unveil her first range by the lack of 'simple yet really well made' furniture, Jennifer Newman decided that the only option was to create her own.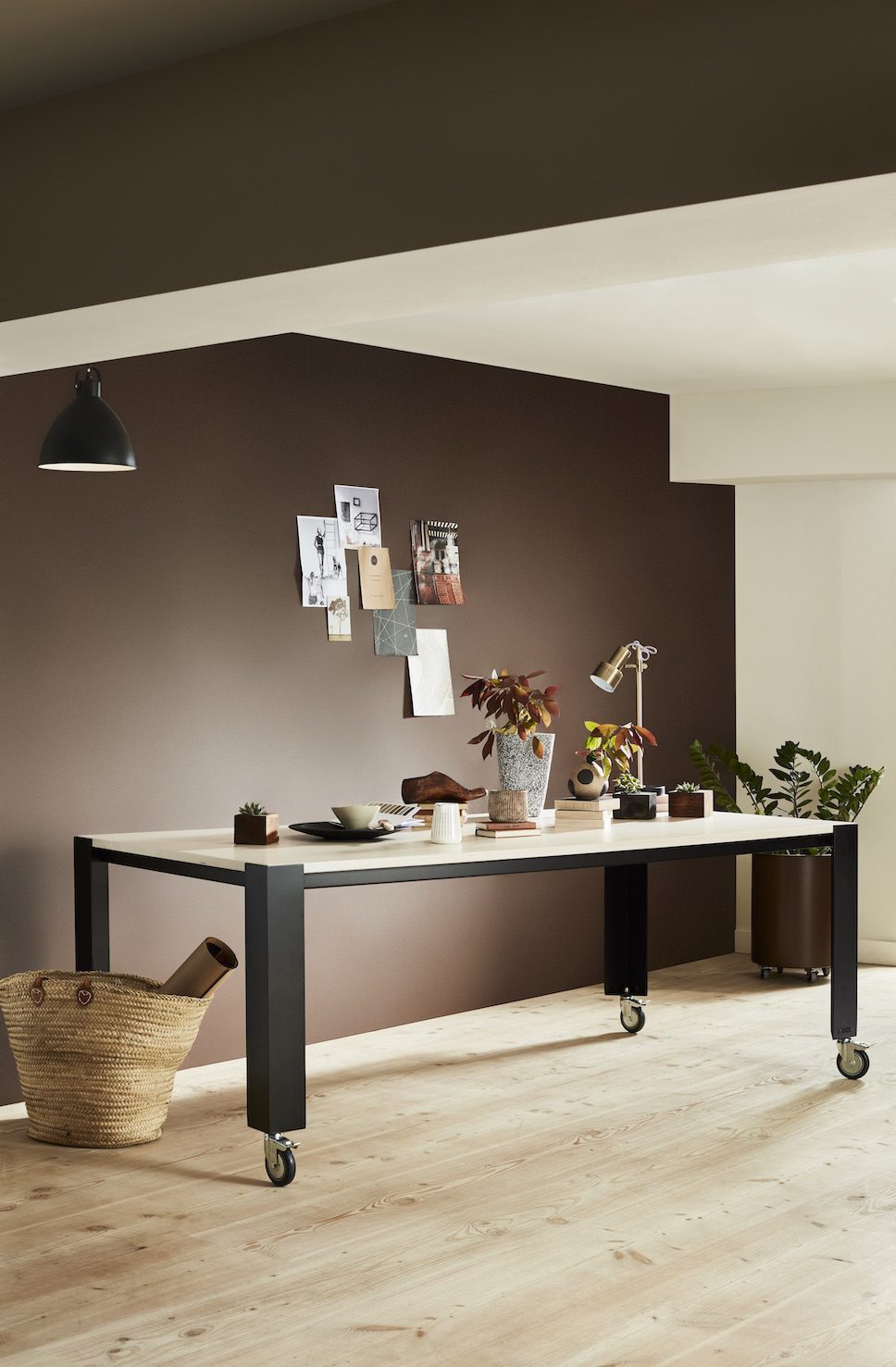 We caught up with the founder to discuss everything from the brand's ethos to which Jennifer Newman Studio design she could imagine filling the enki magazine offices with…
#1 How did the Jennifer Newman brand emerge? What was the key starting point?
"Showing my furniture at London venues such as Excel or Earls Court established that my designs were very different from others, with emphasis on simplicity and colour. After that, the big moment came when I exhibited at Clerkenwell Design Week and then moved my studio to Clerkenwell. I started to become known in the commercial furniture market, but I only really became known as a brand after I formed my own showroom on Clerkenwell Green."
#2 What's the ethos behind the brand?
"You might describe it as a no-compromise ethos. Sticking to my guns on my design philosophy, the quality of materials I use and emphasis on sustainability has gained respect in the marketplace. "
#3 We love that Jennifer Newman is a family run brand, tell us a little bit more about each individual's role at the Jennifer Newman Studio.
"My husband Bernard, a former structural engineer, helps with technical issues and along with son Joe, are my rocks in the business. Joe is a chartered accountant and handles all finance and business documentation brilliantly. My youngest son Kris spent a number of years with us but is now an executive with the giant US furniture manufacturer Steelcase."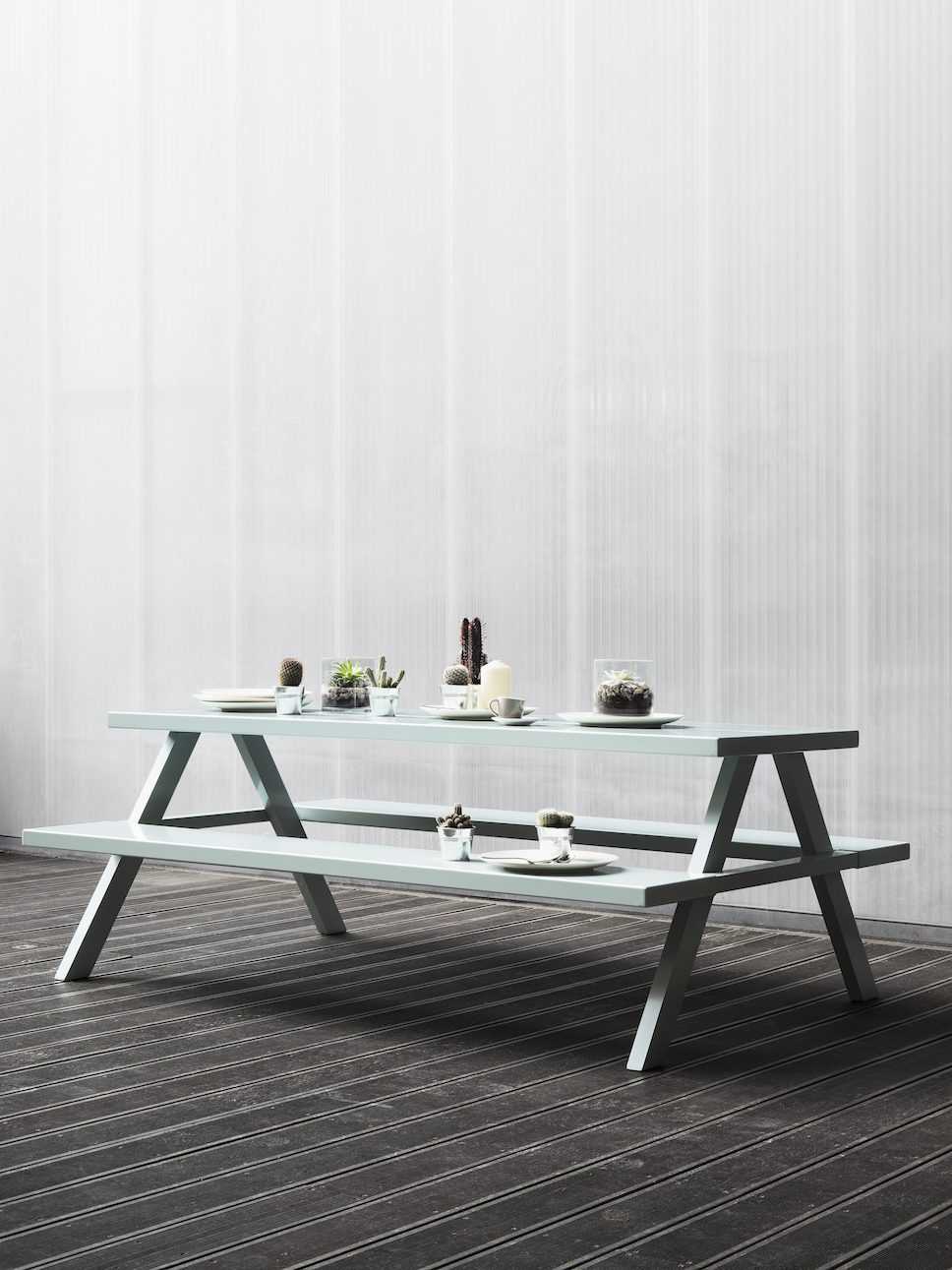 #4 We love the adaptability of your designs, not to mention the handy cable management. We particularly like how the brand's Huddle concept allows for power and data outlets within it's frame (rather than featured on the table top). What was the inspiration behind this?
"Incorporating power and data into the table structure was initially about keeping the surface clear for architectural students. Freeing them up to use cutting mats for model making and the like. I would like to say that it was more about maintaining the simplicity of a table (compromising the aesthetic by incorporating plugs in to the surface etc.) but in this case it wouldn't be true! We also build power into the legs, this is more challenging but the result is equally pleasing. We are working with Moreysmith on the soon-to-launch McKinsey HQ where the partner desk's have bespoke power incorporated into the legs. The designers knew exactly what they wanted – and we have delivered."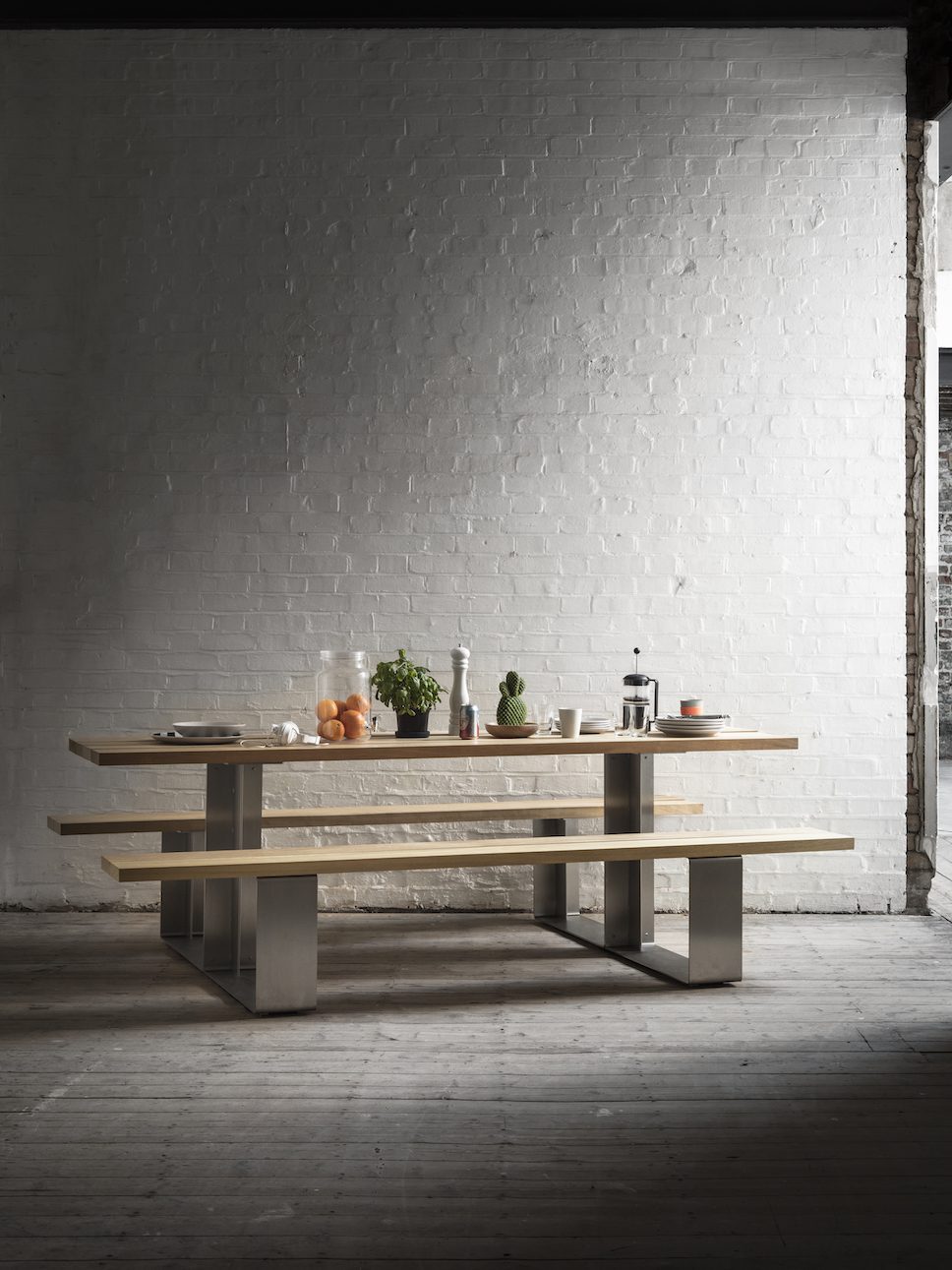 #5 We also saw you had unveiled a bespoke "Stripe" option for the Huddle Table. What was the thinking behind this design?
"I was looking for a 'statement centre of room' meeting table and seeing a pile of coloured samples on a desk the idea came. Spotify liked the idea and they ordered tables in their chosen colours without even having seen it. Dream client (and the table's look gorgeous!). They have since become a high selling design for clients wishing to introduce their brand colours centre stage."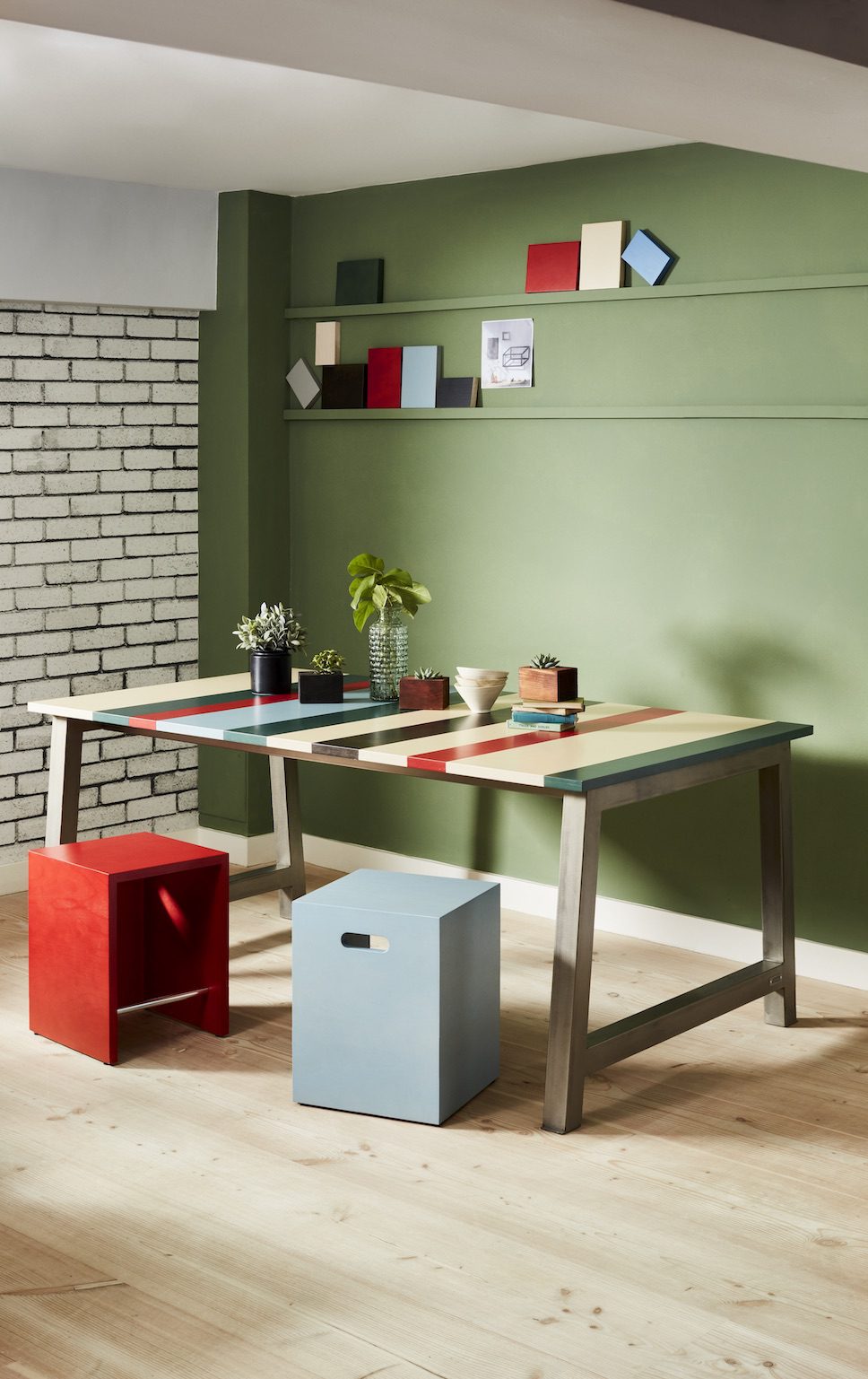 #6 We hear you recently installed an array of Jennifer Newman designs at the BBC Wales headquarters in Cardiff. Tell us about the brief for this, and the beauty of the final outcome.
"Ironically, as furniture designers/makers we are rarely given a brief and the brief is usually given to the architect or furniture dealer. In the case of the BBC, we were specified by the architect following discussions with us on colour and other features."
#7 Talk to us about the Jennifer Newman signature vibrant colour palette. What inspires you when it comes down to choosing the colour for a new design?
"I simply choose colours that I love and hope that they are inspirational to architects and interior designers. When it comes to colours to be used in designs, this is nearly always a contextual."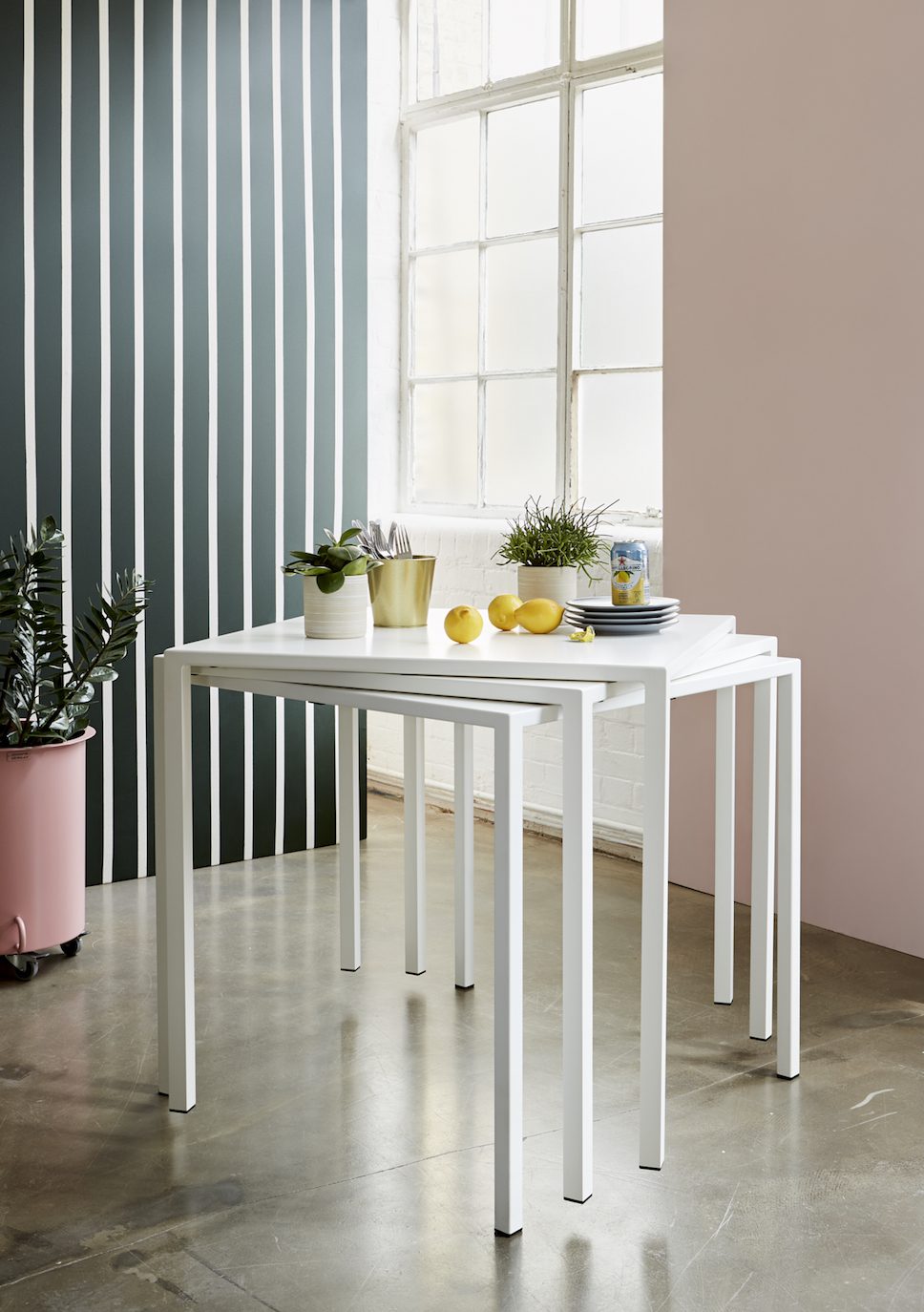 #8 Do you create bespoke pieces for architects and designers? How does the brand proceed with this process?
"Yes, we do bespoke pieces but this is always in collaboration with an architect. Part of the brand is that we have design skills and a supply chain that can react quickly and positively to bespoke requests."
#9 What challenges have you faced with bespoke projects, and how did you overcome them?
"Bespoke is no different from designing new products in that the process is the same. The process is very hands-on with the fabricators about what is feasible and what will not work. This saves time doing multiple prototypes before we find a solution."
#10 Which Jennifer Newman design could you imagine filling the enki magazine offices with, and why?
"The Huddle table in its various forms is likely to be able to satisfy a variety of uses, it's mobile and fun."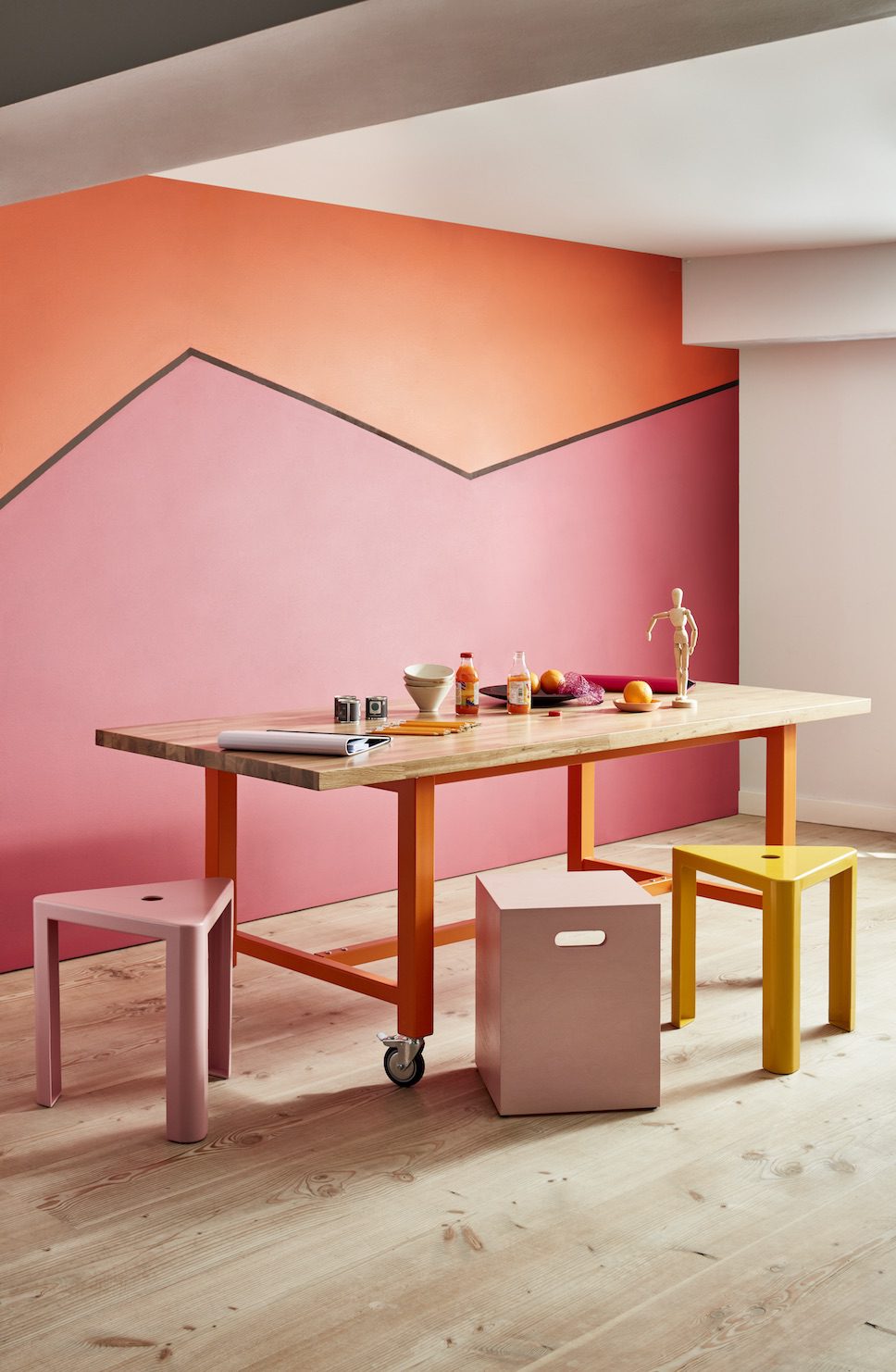 #11 If you could collaborate with another brand, architect or maker, who would it be and why?
"Rem Koolhaas, Peter Zumthor and Claudio Silvistrin are favourites of mine and I imagine that they would be very demanding but also collaborative. Designing furniture for a project with one of these wonderful designers would be a dream."
#12 What's the best thing about your job?
"When I am brought into a project at the very beginning by an architect to work with them on furniture solutions. This might mean customising my existing designs to suit or designing bespoke solutions."
#13 Provide us with a sense of what happens during a regular work day…
"Nothing about my work routine is regular. I am blessed with being able to choose what to do but, in reality, I am running a busy business and have pressures to respond to emails and requests for information like everyone else. Such are the demands that my creative side is only let loose at the weekend."
The Quickfire Round
#1 Natural or metallic? "Both."
#2 Vibrant colour or pale neutrals? "Definitely vibrant."
#3 Pendant light or chandelier? "Pendant."
#4 Tea or coffee? "Coffee – too much."
#5 Perfect getaway? "Three days in Copenhagen."
#6 Favourite book? "Currently Daniel Priestley's Oversubscribed."
#7 Favourite way to relax? "Relax?"
#8 Favourite wine? "Beaujolais."
#9 Dream house and location? "My Barbican apartment."
Discover more about Jennifer Newman Studio here.
Find more meet the maker interviews on enki here.