Designer Maker, Steve Brüün is the man behind the Bristol-based design workshop, Brüün a brand dedicated to bringing beautifully hand-crafted wooden kitchens, furniture and now, kitchen accessories, to your home. With the belief that 'design is about purpose' you'll instantly delight in this company's incredible craftsmanship, clean lines and environmental values. Inspired and influenced by his Scandinavian heritage, we think you'll agree that Brüün's designs look instantly at home on the digital pages of enki…
#1 How long have you been working with wood and what was the starting point for your career? How did you discover this was what you wanted to do?
"I've been working with wood since I was 12 years old – so 33 years! I broke a balsa wood plane that I had painstakingly made and I was absolutely gutted. My uncle helped me fix it and that's where the passion started. I used to drive him mad because even at that age I wouldn't be happy until it was perfect!"
#2 Tell us a little more about your brand, Brüün and what a general 9-5pm day involves for you…
"Brüün is already an established brand in the Bristol-Bath area for hand-made, bespoke, contemporary kitchens and furniture. I am now making a range of Brüün kitchen and household accessories. They are also hand-crafted in our Bristol workshop and, like my spaces, are clean and considered in their design."
A compulsory start to my day is a good coffee. Before I leave the house I will check online for overnight orders of our accessories and make sure that is sorted. I then generally head to the workshop or on-site depending on the stage of my project. At some point in the day I am likely to have a quick look at Instagram while having a break (always good for inspiration) or share a post of something I've been working on."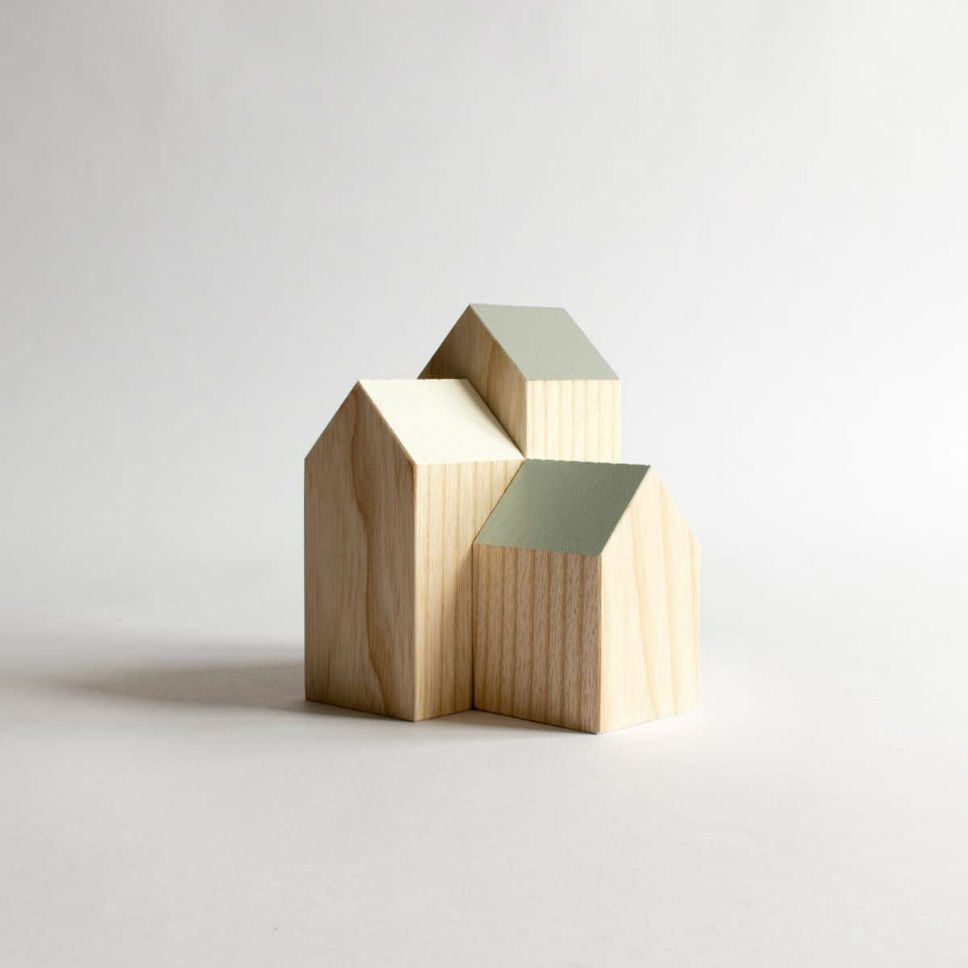 #3 What makes your work different?
"I think I'm best known for my clean lines, my methodical approach and attention to detail. I think my customers also value how long I spend really trying to work out what will work best for them."
#4 Where do you sell your work? How would one get hold of a piece?
"For my furniture and kitchens, people generally find out about me through friends and family who I have worked with. I mainly sell my products through my online shop, bruun.uk.com. I do the occasional pop-up, usually at Christmas, and am currently in discussion with a few, small independent retailers about selling Brüün products though their stores so things could get interesting!"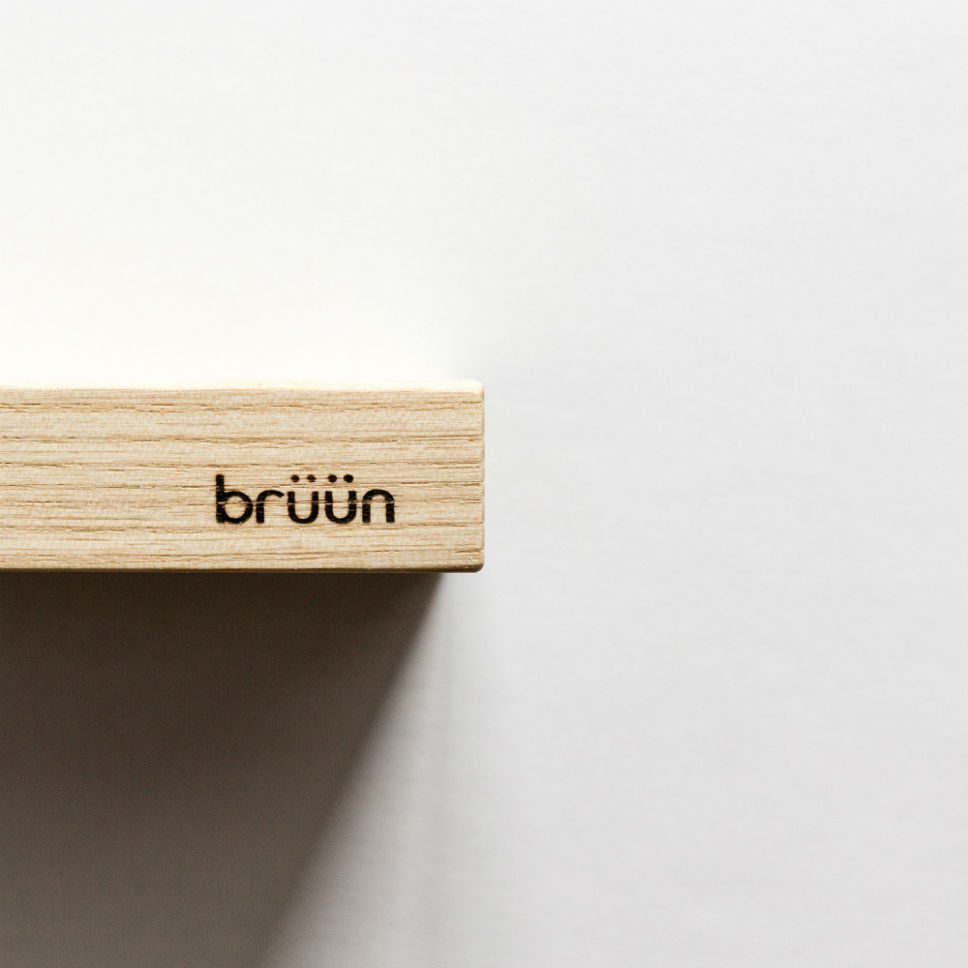 #5 Talk to us about your design and creation process when it comes to your bespoke handmade kitchens and living spaces? Where do you find inspiration and how do you work with the client?
"For me, a detailed design brief is the essential first step. I need to discover the client's likes and dislikes, how they live, cook and entertain, and what their needs are as an individual or as a family. From there I draw up the space and start to think how the space needs to work functionally and aesthetically.
In terms of inspiration, I have a Norwegian heritage and, whether it's to do with my genes or not, I've always been highly influenced by Scandinavian designers. Alvar Aalto (Finnish architect and designer), Hans Wegner (Danish furniture designer) and Arne Jacobsen (Danish architect and designer), in particular, have been important influences on my design approach. I'm about to have a working holiday in Sweden and hope to be inspired by my first visit there!"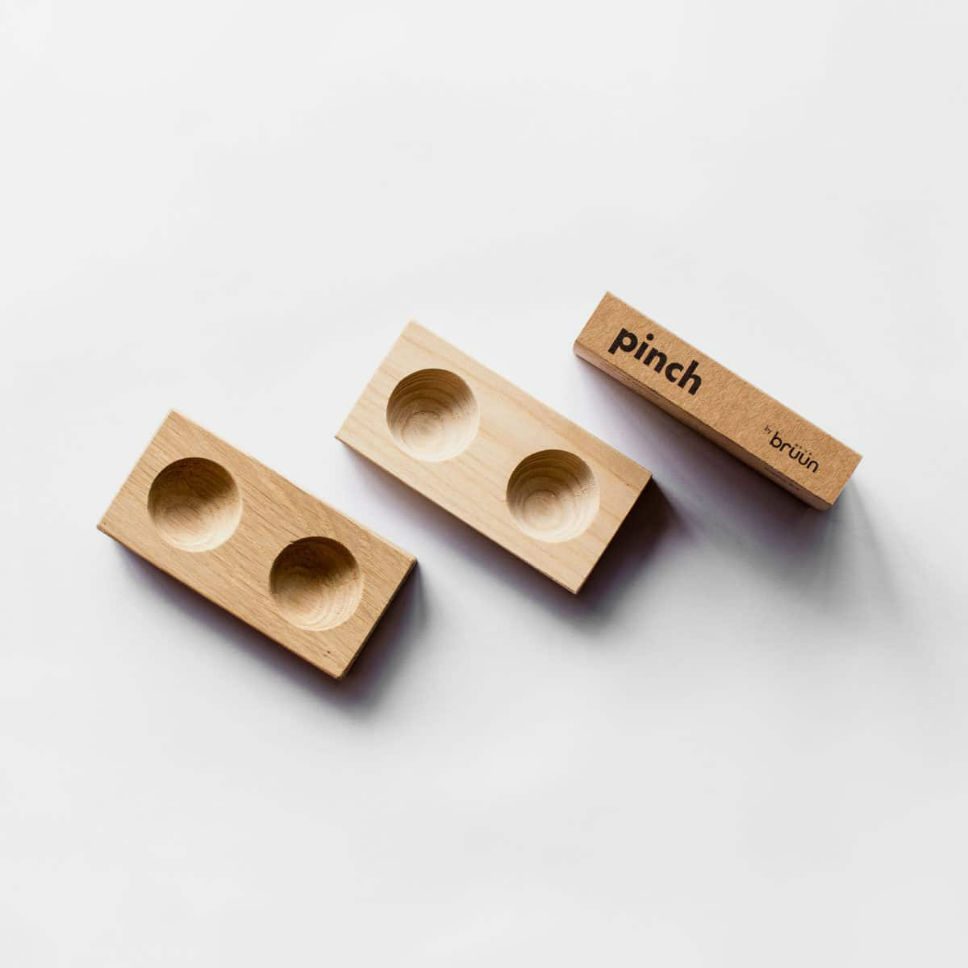 #6 With regards to your beautifully designed wooden products, what inspires you when it comes to creating these?
"With my home accessories I usually start with the issue I'm trying to solve which often arises from conversations with friends and family. Then I'll have a play in the workshop until I'm happy with the form and functionality of the design. So our egg-cubed, for example, which is a stack of six mini boiled egg boards, came from a conversation about living in a small kitchen with a lack of storage. I'm really pleased with the result – it's original, playful and a little bit sculptural and is our best-seller at the moment. When we do our pop-ups people are intrigued and it always starts a conversation."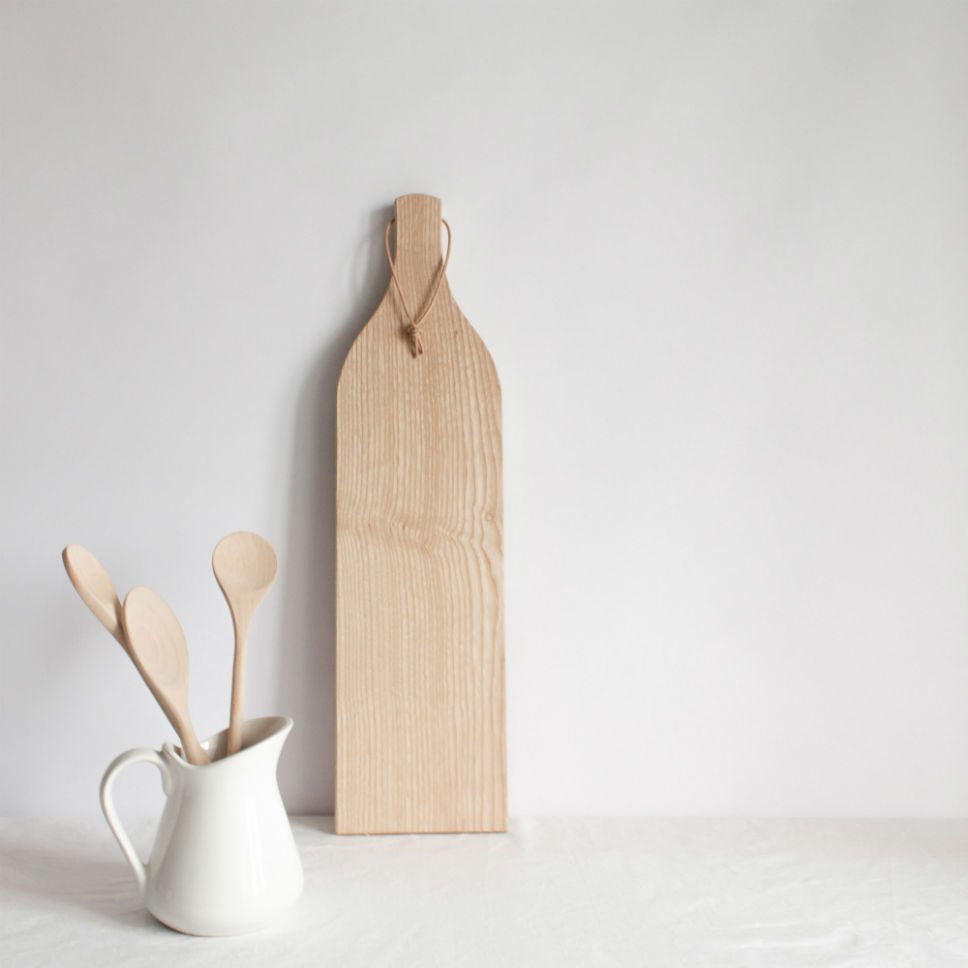 #7 If you could collaborate with a brand or another maker, who would it be and why?
"A ceramicist. I follow a lot of ceramicists on Instagram. I like natural materials. Wood and ceramics can be a perfect complement."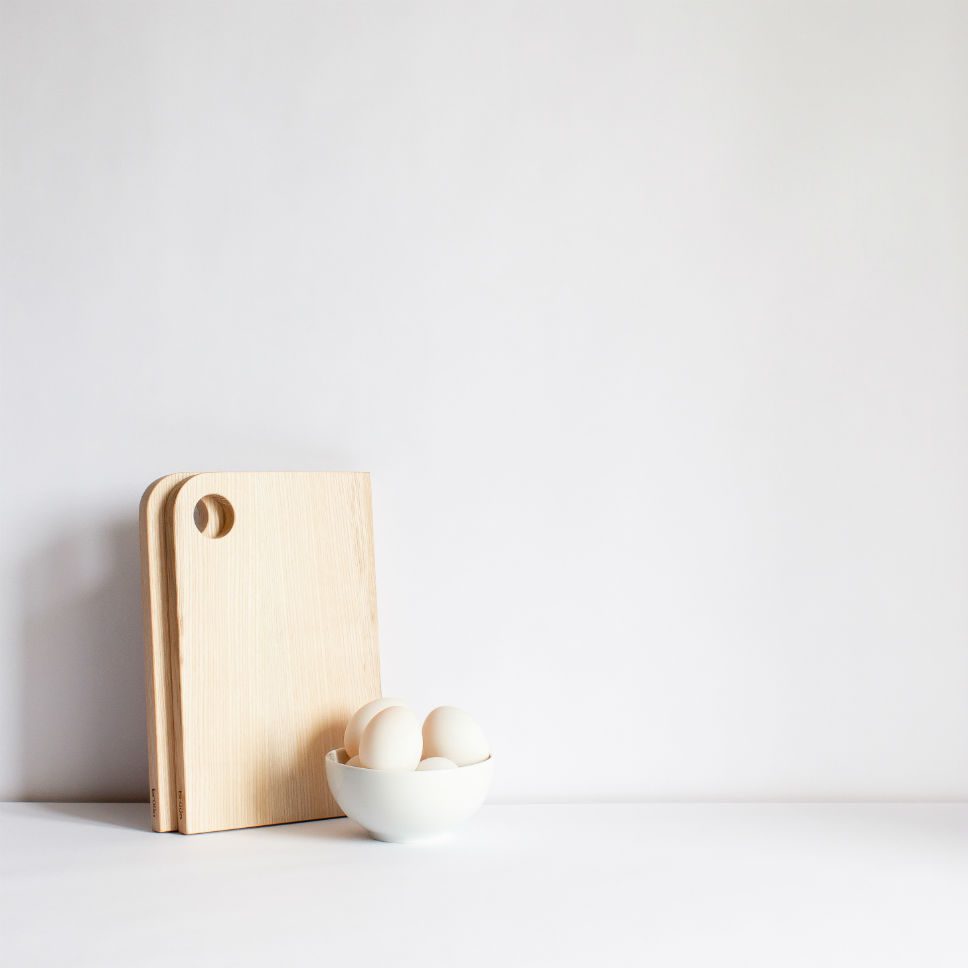 #8 Where do you envision the brand in five years time?
"In five years time Brüün will not just be a trusted brand for bespoke kitchens and furniture but for its household accessories too. We will be known for our attention to detail, high quality finish and great customer service for our spaces and products."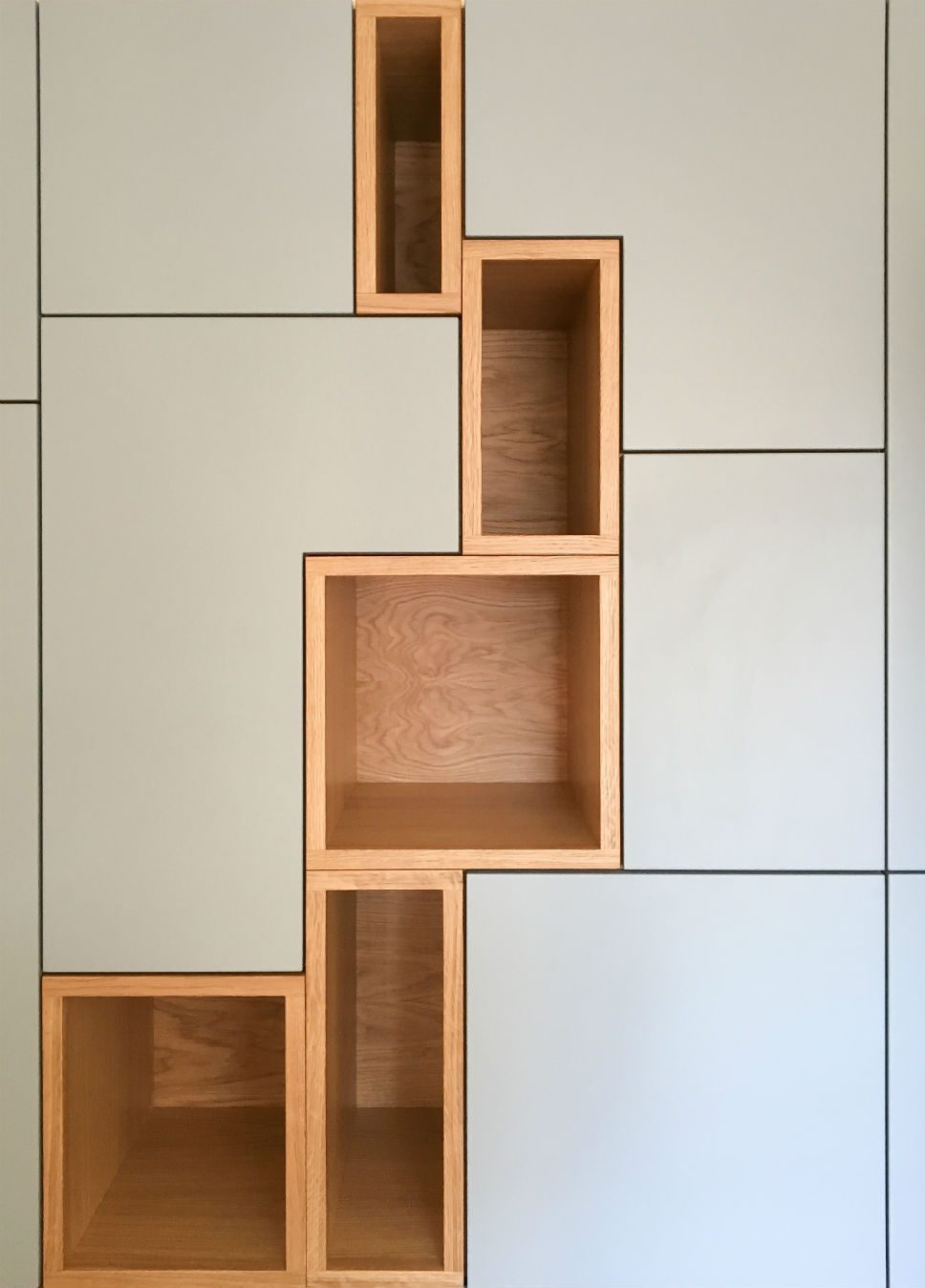 #9 What's the best thing about working with wood?
"Each piece is unique. It's versatile. I love the smell, the grain, the feel of wood. It draws you in and you want to make the best you can from it.
Getting a little wood nerdy for a bit, I love working with quarter-cut timber because of its straight grain and its stability and I really like English Ash as it makes a great locally-sourced alternative to a Scandinavian birch. It's strong yet pliable and a beautiful colour."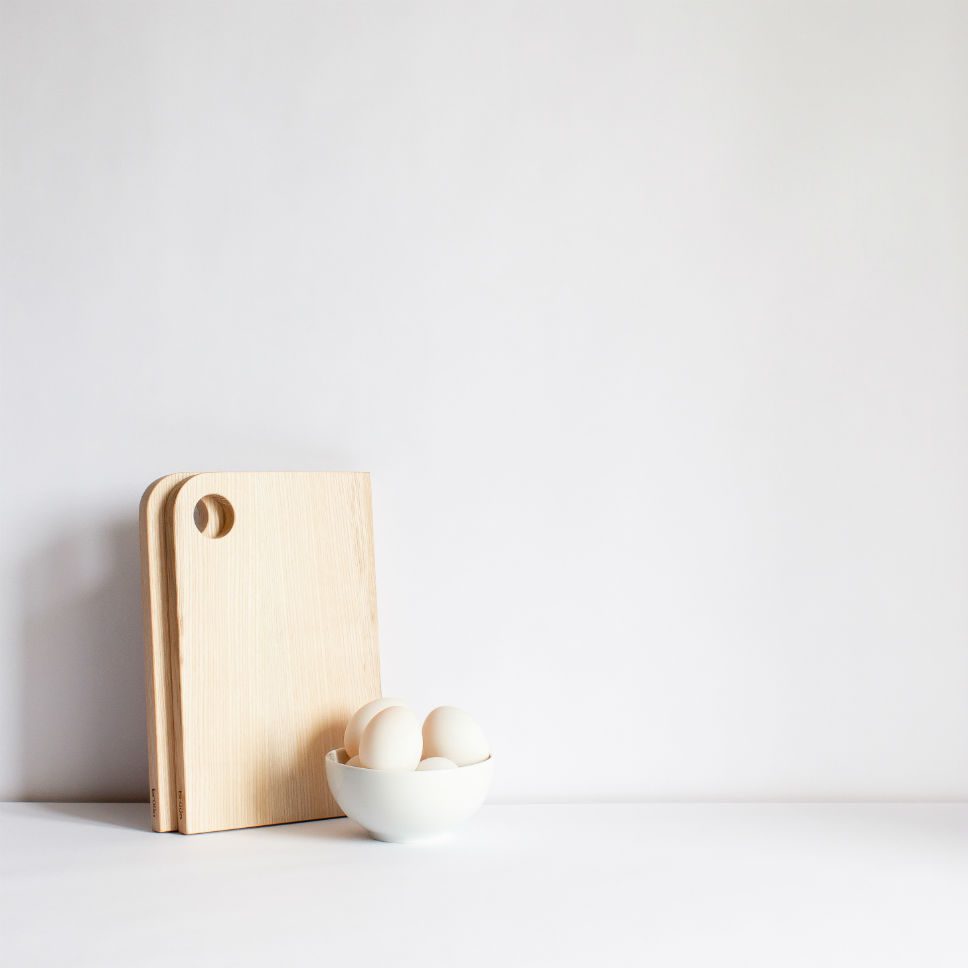 #10 If you weren't working with wood, what do you think you would be doing?
"Definitely a graphic designer. Love that too."
#11 Tell us more about where you source your wood from and why?
"I use a couple of timber suppliers in Wiltshire. I use them because I like to buy locally, I can hand select the timbers and because they source from sustainably managed woods."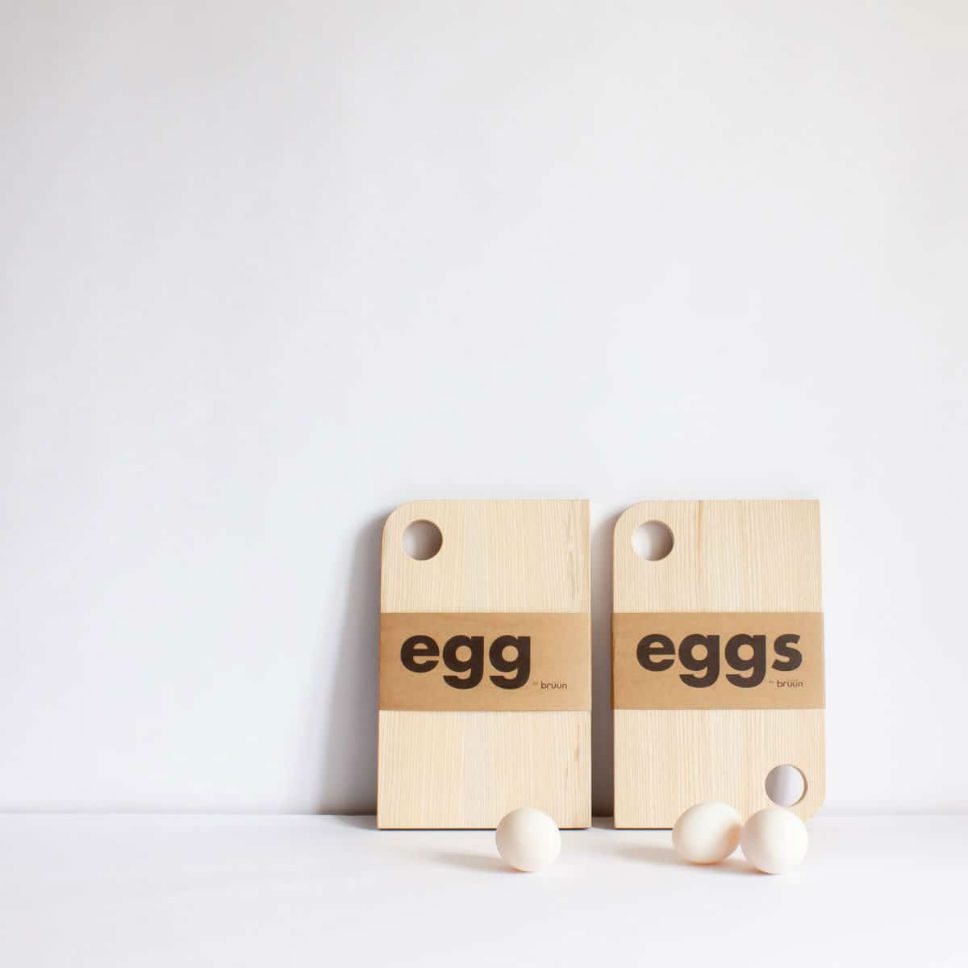 The Quickfire Round
#1 Natural or metallic? "Natural."
#2 Minimal or glam? "Minimal, minimal, minimal."
#3 Pendant light or chandelier? "Pendant light."
#4 Tea or coffee? "Coffee – always coffee, usually Brian Wogan, Bristol."
#5 Perfect getaway? "Lake District, Ullswater."
#6 Favourite book? "Nigel Slater's Appetite. Love cooking. Dyslexic – not a big reader."
#7 Favourite way to relax? "Surfing with my partner and kids – I surf badly but it's still fun."
#8 Favourite wine? "Rioja."
#9 Dream house and location? "I wouldn't mind a prefab Vipp Shelter (Danish brand) plonked in a beautiful wood, by a lake. That would do me."
#10 Dream client? "David the architect – we collaboratively look at the big picture and because I've worked with him several times he trusts me to do the detail."
Discover more from Brüün here.