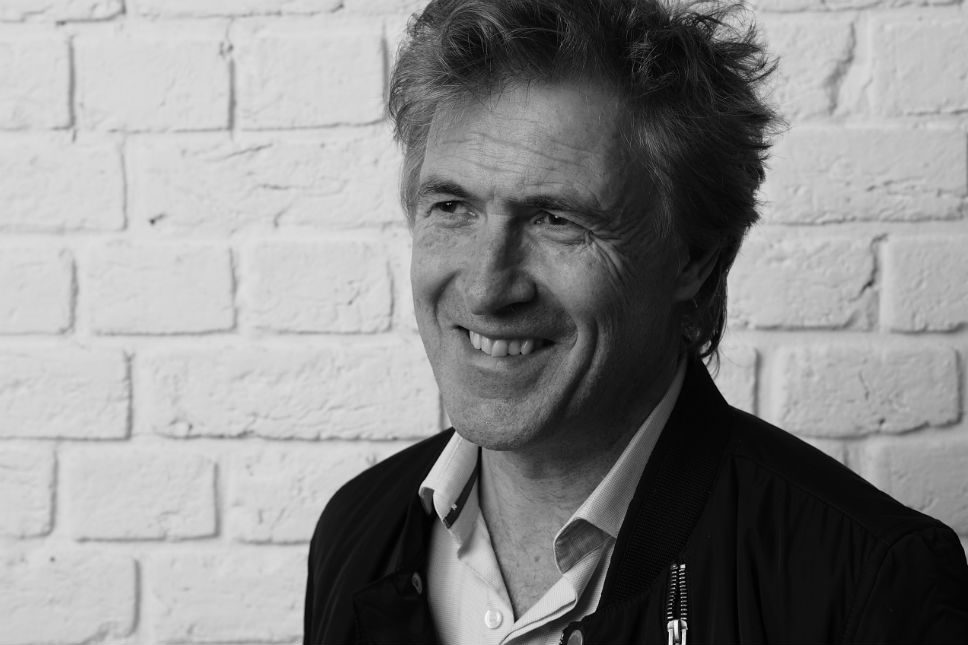 Having taken an unusual path into the architecture industry, Mike Rundell's incredible career is definitely one to delve a little more deeply into. We managed to catch up with the designer to talk everything from sustainability to his preferred working method…
#1 What made you want to become a designer? What path did you take to get where you are now?
"I have always been fascinated by turning a creative idea into a real object. Every project is packed with opportunities and possibilities and I just can't wait to explore them. I also can't stand badly designed buildings.
My career path was a bit unusual: I studied Engineering at university and then headed off to the Middle East to work as an oilfield engineer. My first few months in Kuwait were spent drawing up ideas for my father to use whilst constructing our new family home in Cornwall. I then spent a few years in Egypt saving up in order to return to university and study Fine Art. At this point, my end goal was to create artworks whilst designing buildings on the side, but I very quickly encountered frustrations with the construction element of my plans. This led me to develop my own Design & Build company, which I ran for five years. My gradual move into architecture was all a natural progression through these events."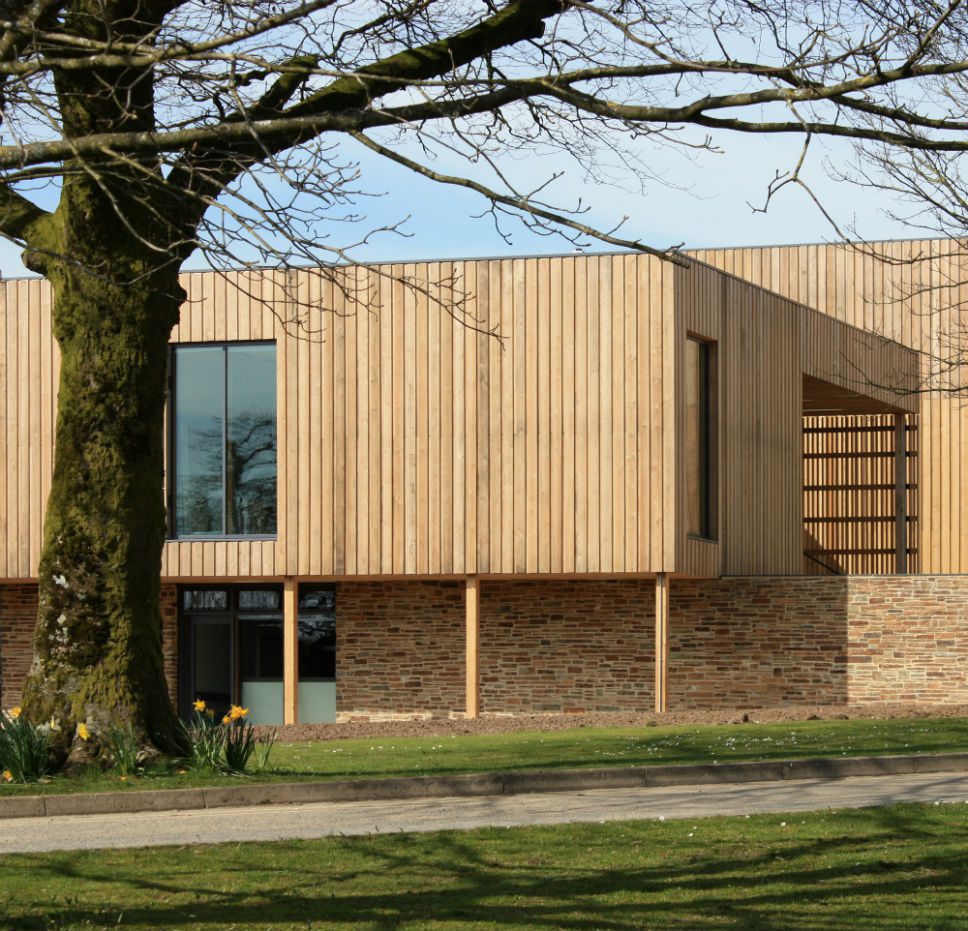 #2 What are your greatest influences?
"I had the privilege of growing up in some extraordinary buildings – I think that they planted the seed very early on, which has continued to grow throughout my career.
One of these buildings was the London home of Clive of India (1725- 1774). This was a fabulous house with huge high ceilings, overlooking Berkeley Square. The quality of its materials and spectacular proportions always fascinated me. I attended Westminster School and later Oxford University, and their buildings have continued to inspire me."
#3 How do these manifest in your work?
"I think my background has helped me to develop an understanding of the way that materials and the flow of space can influence an atmosphere. For example, our proposed layout for West Buckland School was inspired by the Christ Church in Oxford, where informal small quadrangles are formed by the intersection of larger quadrangles, and where a combination of buildings and walls creates a relaxed sense of enclosure without the need for a rigid arrangement of identical structures."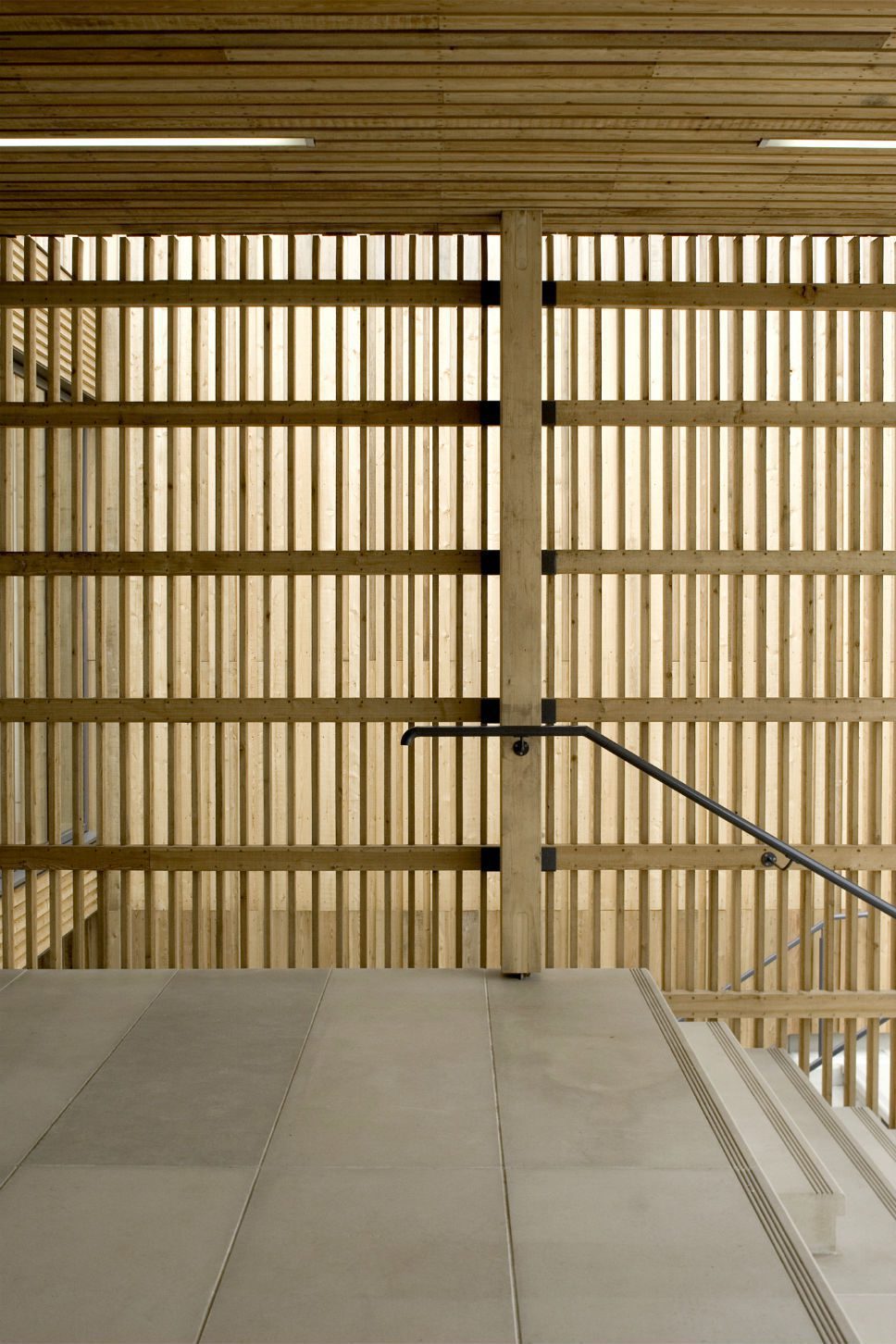 #4 What would be your proudest achievement?
"To design a building that is good enough to be applauded. I love the scene in Peter Greenaway's film "The Belly of an Architect" where a group of people sit and applaud the Pantheon. Great architecture can be like great theatre and should be treated as such."
#5 Is sustainability an issue for you?
"Sustainability is hugely important to us. We always choose materials and techniques that meet our client's visual and practical brief first and then adapt them to meet our very tight sustainability criteria. For example, we recently developed an air conditioning system where the cooling of the condensers was carried out by transferring the heat into deep piles. The heat that had been stored in the summer could then be harvested in the winter by reversing the system to work as a GSHP that produced warm water to heat the floors. Moreover, we were a very early adopter of cross laminated timber for building large structures – one project even included a timber lift shaft – and we have produced several new buildings that achieve Passivhaus standards by use of super insulated fabric and tight control of draughts."
#6 Do you prefer city or country work?
"Work in the country has much greater flexibility in terms of scope and size, but I also like the tight constraints and quality of materials that can be justified in a city environment. So no real preference – both have their upsides."
#7 At enki we've been intrigued recently by beautifully designed working spaces. What was your brief for the New Studio project? What were you hoping to achieve with this open-plan office?
"I think every architect wants to design his or her own studio and I was no different – I wanted to create a space that was dramatic, democratic, open, practical, spacious and well lit. It was particularly important for me that my own desk space would be completely accessible but slightly removed from the daily buzz of life – positioned so that I can hear whatever conversations are being held without having to take part in them. Clearly we also needed private meeting rooms, but again, I wanted them to be integrated with the rest of the studio – therefore they were bound by a glass wall and faced with shelves of architectural models to provide a degree of privacy."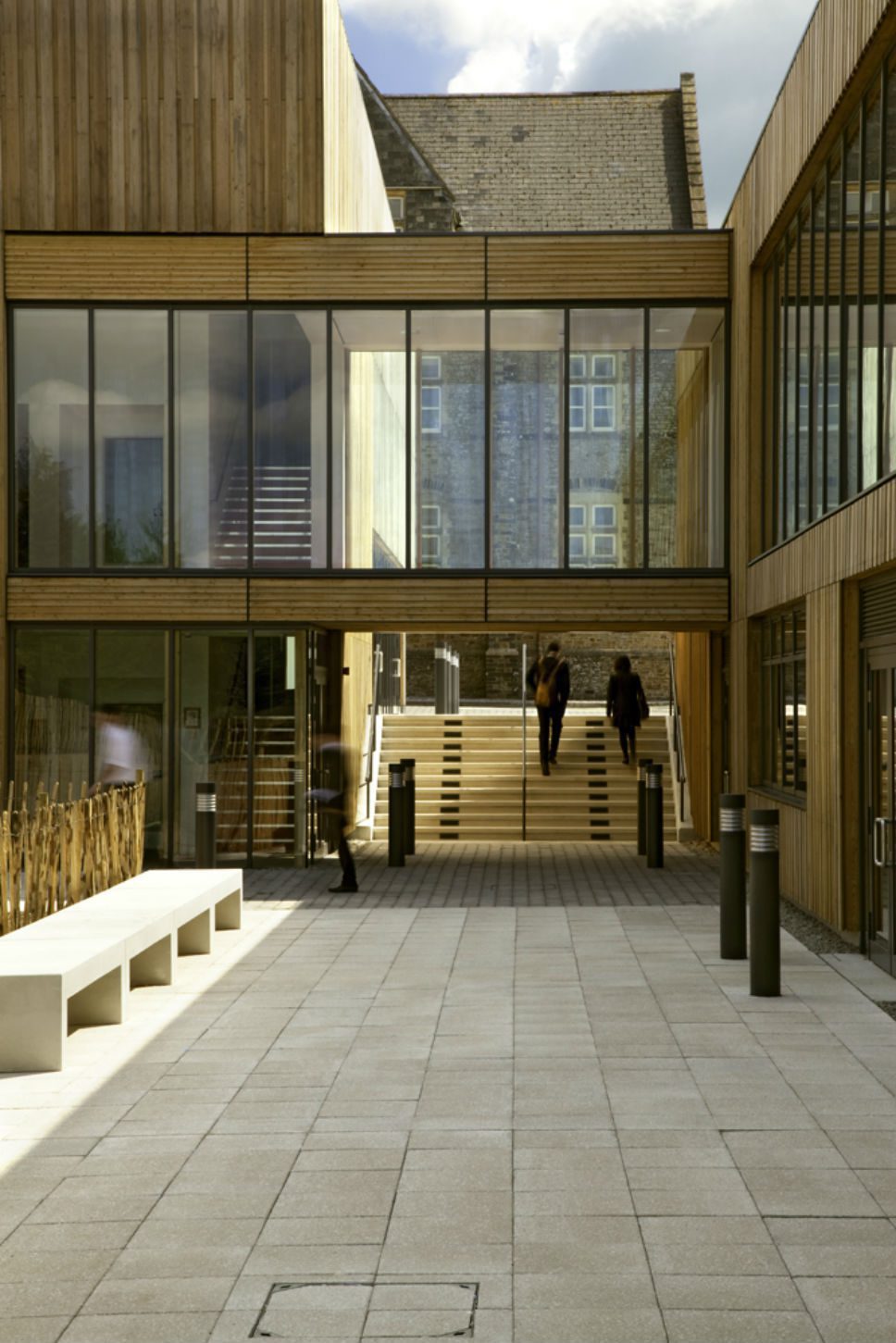 #8 We were also drawn in by the West Buckland School project and your use of materials. Tell us more about how this tied in with the client's brief.
"The client's brief was to create an inspiring art facility that would help establish the creative arts as a central hub, as well as integrate a rather disjointed campus, by providing a link between the Lower and Upper schools. It needed to embody the very best of sustainable architecture and thereby stimulate a wider debate within the school about environmental issues.
We used timber cladding over a KLH cross-laminated timber structure with recycled insulation to achieve the required U values; I have passionate loathing of "Greenwash" and so the creation of a genuinely timber building – from the internal cladding to the
external rainscreen – seemed essential for the building to be an honest representation of an ideal. As a result, the embedded energy in the building was close to zero, as verified by the companies used to supply the products.
For the plinth of the building, we sourced slate from the original quarry from which the main building had been constructed – this was in order to form a direct visual link between the two ages of development. We then waited for the timber to silver down so that the grey in the timber cladding would blend with the grey slate below."
#9 Tell us about the last project you worked on/are working on now?
"The last building we completed – in July this year – was an exceptional saga that extended over twelve years, with long breaks for reflection and planning. The end result is a wonderfully complex structure that looks very simple in plan but has moments of exquisite detailing. These can only be achieved through long and painful research, trial, error, patience and a motivated client."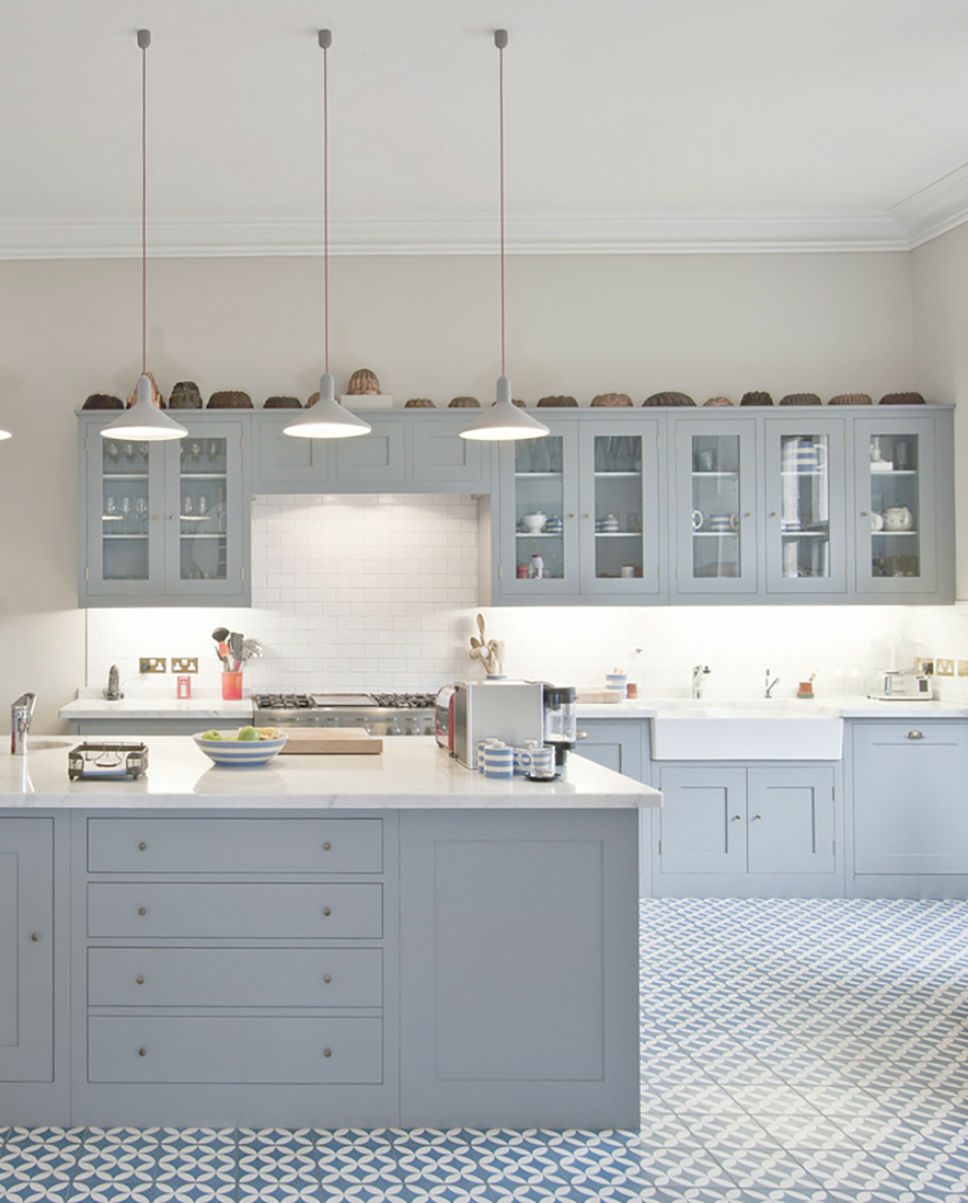 #10 What is your working method? How do you get started?
"I take enough time to understand what makes my clients spark to life, what interests them, intrigues them, drives them. I like to find out if there is a genuine architectural ambition for the project, as we would not be the right team to create something generic or "like something else that they have seen before". And then we work through the brief carefully – and we never ever try to push a client to accept anything that is less than practical, simply on the grounds that it looks good. Great design appears inevitable and effortless. That is our touchstone."
#11 What is most important to you when it comes to the designer/client relationship?
"Communication, honesty and pragmatism. With good communication everything is possible – with bad communication mistakes are inevitable. Honesty is the only way that complicated situations can be resolved (and it is inevitable that complicated situations will arise at some point), and pragmatism is the oil that keeps the whole process efficiently rolling forward."
#12 What would your dream design commission be?
"To design a motorway service station."
THE QUICK FIRE ROUND:
#1 Favourite restaurant? "The Wolseley, London."
#2 Tea or coffee? "Caffè macchiato with lots of milk in a tall glass with a small ginger biscuit on the side."
#3 Favourite book? "A Gentleman in Moscow by Amor Towles."
#4 Favourite city? "St Petersburg, Russia or Cairo, Egypt."
#5 Favourite architects? "Peter Zumthor, Ramses Wissa Wassef."
#6 Favourite film? "La Grande Bellezza (Paolo Sorrentino, 2013)."
#7 Favourite wine? "Cervaro della Sala (white Umbrian wine)."
Discover more from Rundell Associates by clicking here.
All images are sourced from Rundell Associates.