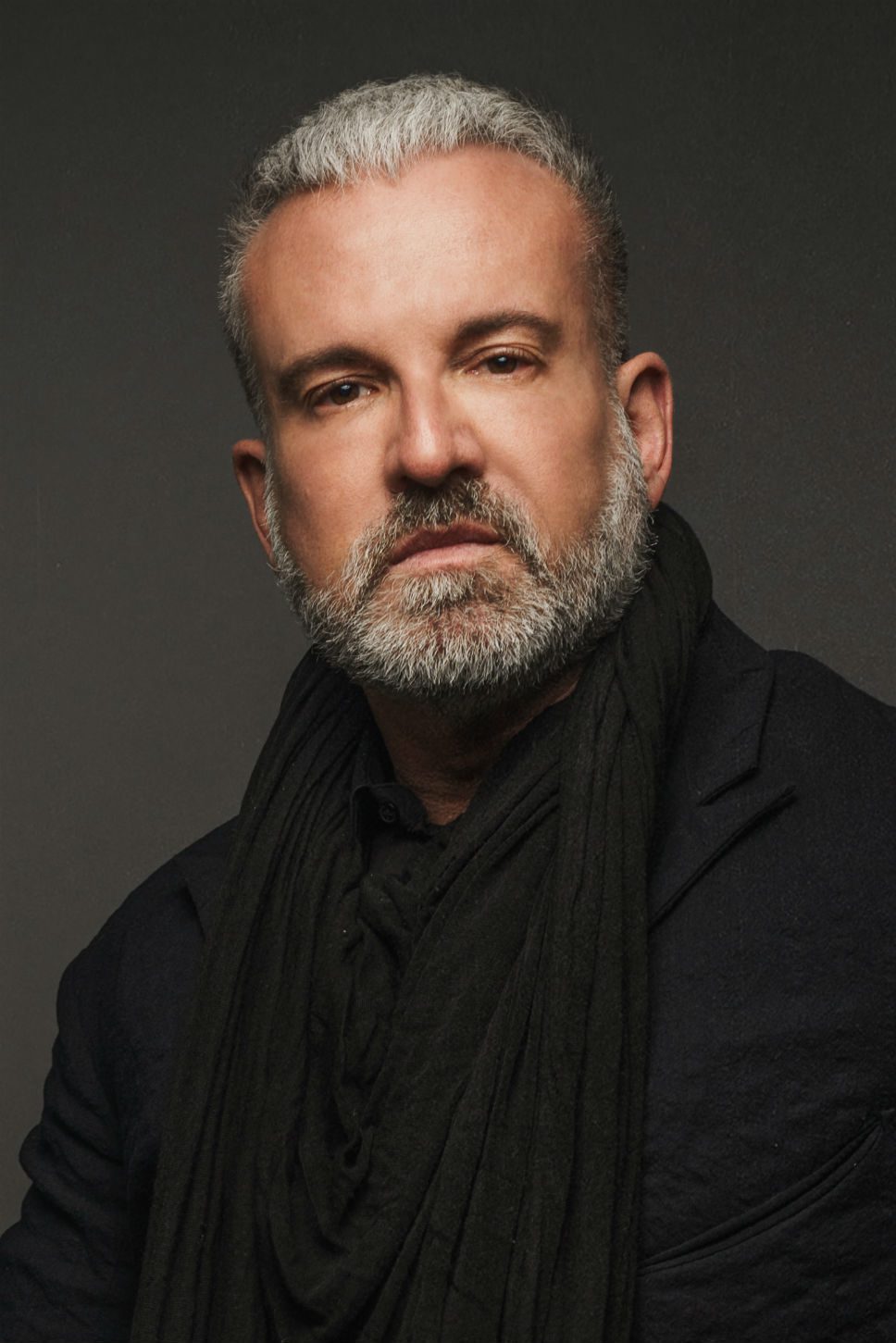 Born in Los Angeles, California, George Gottl is the Chief Executive Officer and Co-Founder of FutureBrand UXUS, a leading global strategic design consultancy that creates refreshingly new and innovative consumer experiences and spaces for top clients, including the likes of InterContinental Hotels Group, Tate Modern and Bloomingdale's Dubai.
George was also behind L'Occitane's first London flagship store, which we recently featured on enki (discover it here).
We managed to steal a few minutes of George's time to talk everything from his proudest achievement to what his dream commission would be…
#1 What made you want to become an designer? What path did you take to get where you are now?
"I have always been creative, ever since I was small, so being a designer or an artist was something that I knew I would do. I have had 2 careers, one as a fashion designer and one developing an agency that creates branded spaces, FutureBrand UXUS. They seem like unrelated disciplines, but they have more in common that most people think.
A lot of design uses similar design thinking and both fashion and interiors deal with space."
#2 What are your greatest influences?
"Society…I love looking at people and observing how they behave and the trends in culture. It's a skill that is critical in the work of a fashion designer and also for designing experiential spaces."
#3 How do these manifest in your work?
"Our agency always starts with the experience – understanding behaviour is critical in designing spaces that engage with the audience. We begin by looking at what the psychological take away is and design an architectural envelope around that."
#4 What would be your proudest achievement?
"When we opened the Tate Modern store as part of its new extension, it was a confirmation that commerce and culture can co-exist in a meaningful way. Opening that space meant that we could support a great cultural institution and we were proud to have created something that contributes to its well-being.."
#5 Is sustainability an issue for you?
"We work closely with our clients to create the most sustainable results possible. Sometimes we are more successful at it than others, but it depends a lot on the project and the client."
#6 Do you prefer city or country work?
"I prefer creating work that is visible to a large group of people. If that means it's urban oriented, then I guess I prefer city work."
#7 From a retail perspective, what has been your favourite project to work on? What challenges do you almost always face when working within the retail sector?
"I tend to like projects that focus on progressive consumers. We created a new beauty concept for the Forever 21 group called Riley Rose which blurs the line between online and bricks and mortar. It's a space that is focused on creating social media moments and developing an online beauty community. Riley Rose has also introduced many K-Beauty brands to the US, and it's interesting to observe how they have managed to integrate the Korean beauty retail expertise into the American market. This project was one of my favourites because it was so exciting and fast paced. I also loved creating the brand from scratch and introducing something completely new in the US market. In terms of challenges, I think the biggest difficulty we face with retail projects is the timeline. Because retail spaces are often quite expensive to lease, any day that a project runs overtime will cost the client money."
#8 Tell us about your work for the Tate and it's new Tate store? What was the brief here and how did you create a museum experience within this space that evolves with each visit?
"The Tate was one of our first breakthrough projects as an agency. We won the pitch by developing a concept store that could transform along with the museum and its exhibitions. Overall, the project took 6 years to complete, 3 of which were just a pause because of the financial crisis of 2008. We designed the store not as a typical museum shop, but using the best high street retail practices. The objective was to create a shop that could generate as much revenue for the Tate as possible and help contribute to the overall financial well-being of the institution. The flexibility of the space allows for the store to adapt to the needs of the Museum, its exhibitions and customers."
#9 Tell us about the last project you worked on/your latest project you're working on?
"The last exciting project that we have just completed is the new L'Occitane Flagship store on Regent Street, London. It's a large project that is all about sensorial immersion and experience. We drew inspiration from L'Occitane's deep roots in Provence and, from this, designed a retail experience that aimed to surpass the typical bricks and mortar retail experience."
#11 What is your working method? How do you get started?
"We always start with the customer journey and script an experience that we then build a physical envelope around. For us, the most important thing is what the customer walks away with. How do we make them feel at the end of their journey? What do they tell their friends about what they have just experienced? Those key insights are what start our process and inform what the space should look like."
#12 What is most important to you when it comes to the designer client relationship? "Listening. It's very important to understand what the client wants throughout the process, not just what they say in the beginning. Often what clients say and what they want can be different. It's the designer's job to listen and decipher the real objective."
#13 What would your dream design commission be?
"It would be amazing to create a fully immersive hotel experience, one where every aspect of the design is integrated. It would be like creating your own fantastic world guests are invited to stay at."
THE QUICK FIRE ROUND:

#1 Favourite restaurant? "Hija de Sanchez, Copenhagen."
#2 Tea or coffee? "Coffee and Tea, I'm moody."
#3 Favourite book? "Homo Deus by Yuval Noah Harari."
#4 Favourite city? "Los Angeles."
#5 Favourite architects? "Marc Koehler Architects."
#6 Favourite film? "Orlando, Sally Potter."
#7 Favourite wine? "Merus."
#8 Most relaxing place? "My sofa."
Want to discover more about FutureBrand UXUS and their projects? Click here.