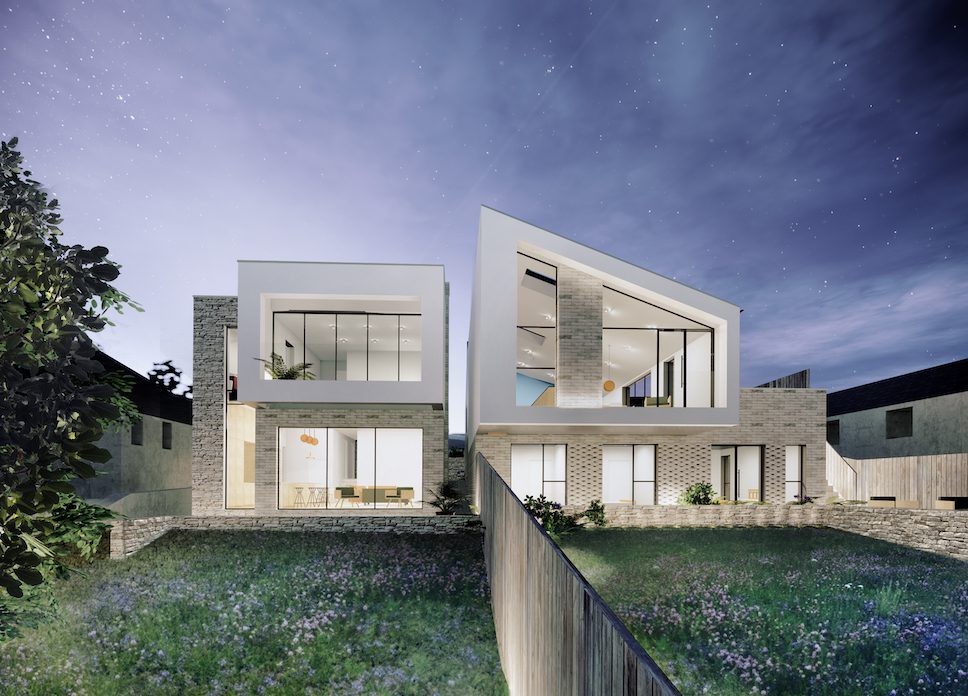 CODA Bespoke don't miss a beat. Their approach to a new project is pragmatic and thorough, yet indisputably personable. Discussions with their clients cover all bases and unearth key information ranging from how they spend their weekends to what their favourite reading spot is.
Once armed with these details Sheffield based CODA Bespoke craft exquisitely creative structures that push the boundaries of residential design without losing a sense of home.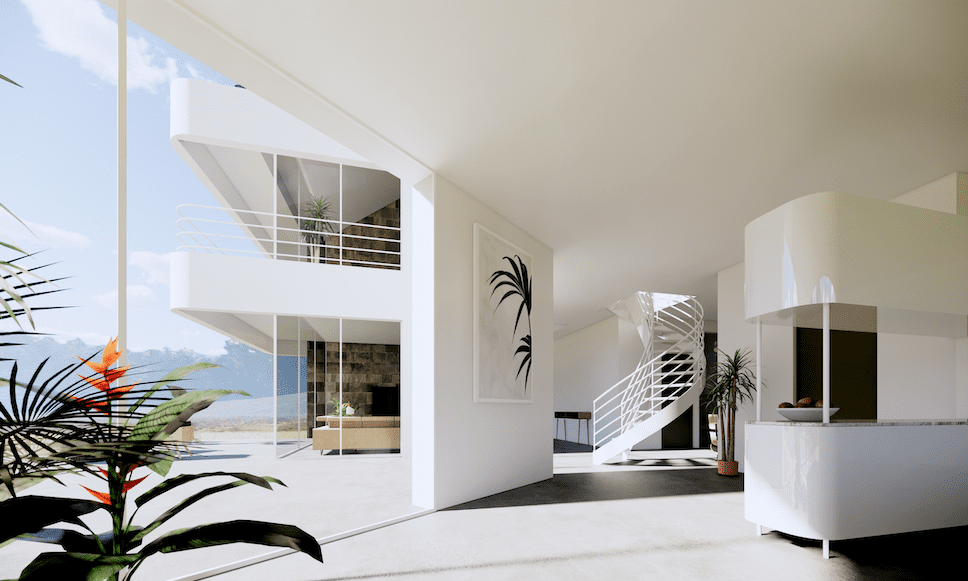 Abel Hinchliffe, director at CODA Bespoke, has shared with us an insight into his journey with the architectural firm.
1. What originally inspired you to become an architectural designer?
Well… it was totally by chance, I have mostly learned the profession on the job but also studied the technical side of Architecture at university.
I was fifteen when my dad got me a work experience placement at an architect firm and I had no idea what an Architect was before that. On my first day the MD talked me through the process of designing and drew some plans freehand just to show me how they should look – it turned out that they were perfectly to scale! Since that day I've been hooked on designing beautiful homes with a difference. And not by chance, 14 years on and that MD is now my business partner.
2. Talk us through your journey at CODA Bespoke.
Having started at CODA as a work experience tea boy, I fell in love with the profession – the variety, the problem solving and of course the business side.
My parents ran a small business which I had worked in so I had the self-employment ethic which was mirrored by the MD.
Rather than asking for a pay rise I asked 'how can I earn more money?'. From there I was given the chance to run all small projects that came into the office. I proved my worth by building a team, managing my own P&L and earned my way to shareholder and Director.
3. What has been the biggest challenge you've come across in your career thus far? How did you grow from this?
Building my first home – the experience you gain from doing things totally opposite to how you advise clients to carry out their projects is invaluable. When you can talk a client through your own personal experiences, in regards to what to most people is a once in a lifetime experience, it demonstrates that you truly understand the process and will be able to relate to what they are, and will be, going through.
4. Do you prefer working in the city or countryside?
Either – each site provides its own set of constraints, opportunities and challenges. Ideally the more constraints the better as it 'crafts' a design itself.
5. Where do you go to for inspiration?
Everywhere – it can be something small like an image on social media or an article from a design magazine. Everything is designed so everything is inspirational. I guess fitness for purpose follows a set of internal algorithms we go through to deliver the end result. This changes from client to client, site to site and from each design team and budget. That's the beauty of architecture.
6. Take us into the CODA Bespoke office, what is the atmosphere like?
Lively – lots of noise, music and plenty of laughter. We have a great team spirit in the CB office and everyone loves it here. An ethos I live by is that you should love what you do and where you do it! If you don't, you're in the wrong job or have the right job but in the wrong place/environment. We try to promote this by giving everyone here the flexibility and freedom to almost do what they want, as long as their clients are happy and the work that needs to get done does then what else can we ask for.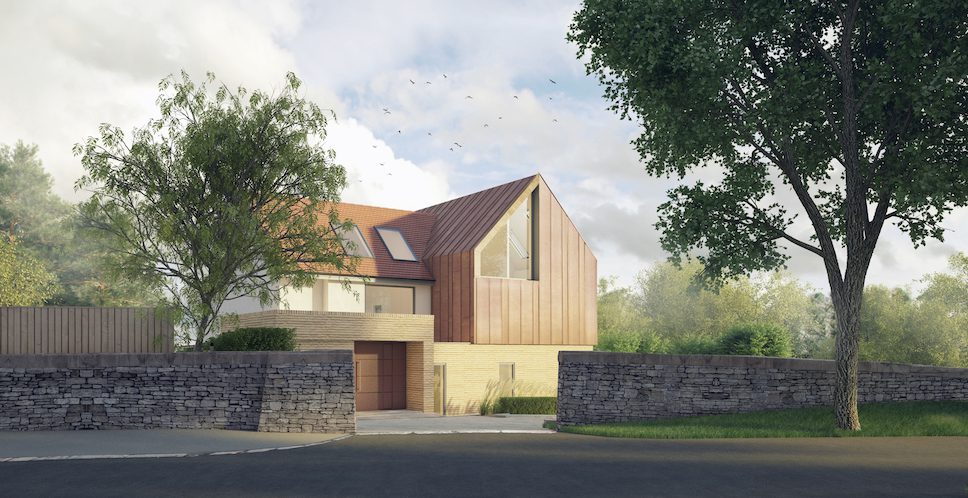 7. What materials do you enjoy working with and why?
Steel and Concrete. The solid nature of these materials help us to design structures that cannot be achieved with timber or other alternatives… also we want our buildings to outlive any of us and the building solid structures.
We like to work with natural and simple materials too – stone and bricks. These age well in a damp climate like the UK and are easy to repair. We try to avoid faddy materials that could be difficult to repair or replace.
Internally, we love timber, ceramics and exposed brickwork or stone. That connection internally is very important when you work with extensive glazing. It helps connect the inside and outside.
8. And lastly, what is CODA Bespoke's approach to sustainability?
I'll hold my hands up and openly say that if you're after a carbon neutral home we're not the firm for you – I'm not saying that we don't design eco elements into our buildings, we do, we always specify super high levels of insulation and renewable energies. But we would rather guide you down the route of a 'solid' construction building to ensure longevity of the build and the feeling of solidity when you're living in the home. Timber frames and other eco build structures have their drawbacks such as shrinkage, creaking etc, which there is much less of if you use block-work walls and concrete floors.
Quick Fire Round
Favourite book? The Fountainhead
Favourite film? The Wolf of Wall Street
Favourite food? Pad Kra Pao from any streetfood vendor in Thailand
Favourite city? London
Favourite music? Jungle – the band. I listen to lots of different genres (almost any music at all) but this is my relax mode…
Favourite architects? Carlo Scarpa, the master of formed concrete. Le Corbusier and Richard Neutra
Favourite artists? Dan Baldwin, Peter Blake and Chris Rivers
Favourite coffee house or restaurant? JÖRO in Sheffield – simply superb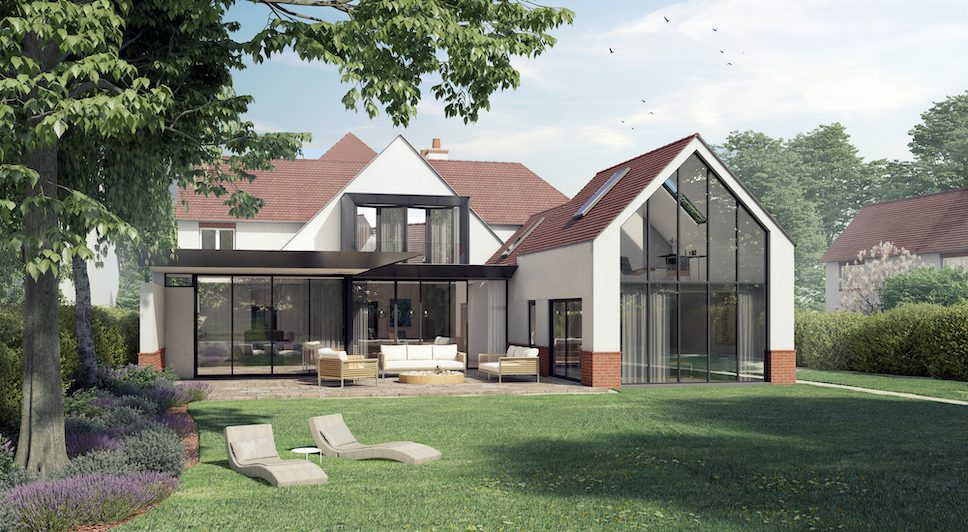 Discover more of CODA Bespoke's innovative projects
For more 'Meet the Architect' features click here