You may remember we wrote about multidisciplinary creative agency MailArts (based out in Mexico City) back in October 2018 who unveiled an incredible project called Refugio, which was devoted to creating shelters for bees in urban areas. This May, NORD DDB has created a unique, fully functioning beehive in the form of "McHive", possibly the world's smallest McDonald's.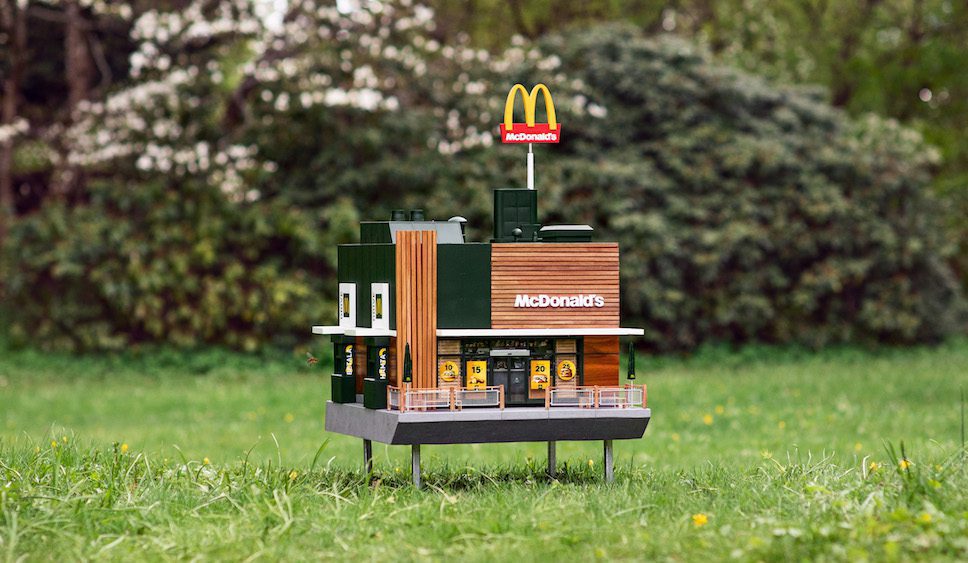 In Sweden, where this initiative started locally, some of the McDonald's restaurants have beehives featured on their rooftops and more franchises are following suit, celebrating the initiative that is part of McDonald's Swedens sustainability work.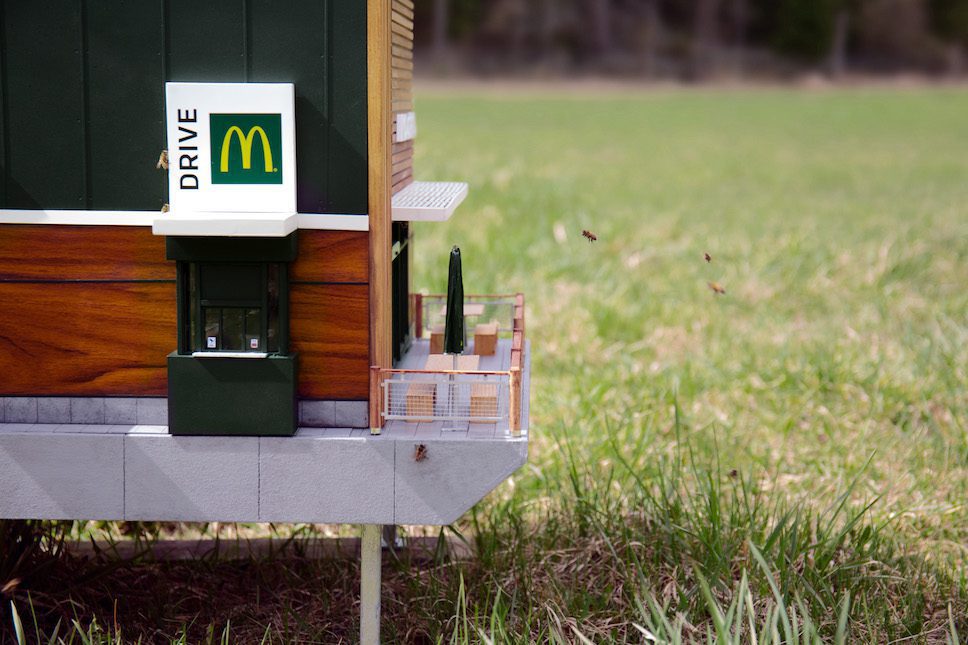 The miniature "McHive" is, as Christoffer Rönnblad, McDonald's Sweden's Marketing Director explains, "a tribute to franchisee Christina Richter's initiative," and "it feels good that we can use our size to amplify such a great idea as beehives on the rooftops."
The miniature McDonald's was built and created by award-winning set designer, Nicklas Nilsson and was auctioned out on 21st May 2019 during a charity fund raiser for Ronald McDonald house charities.