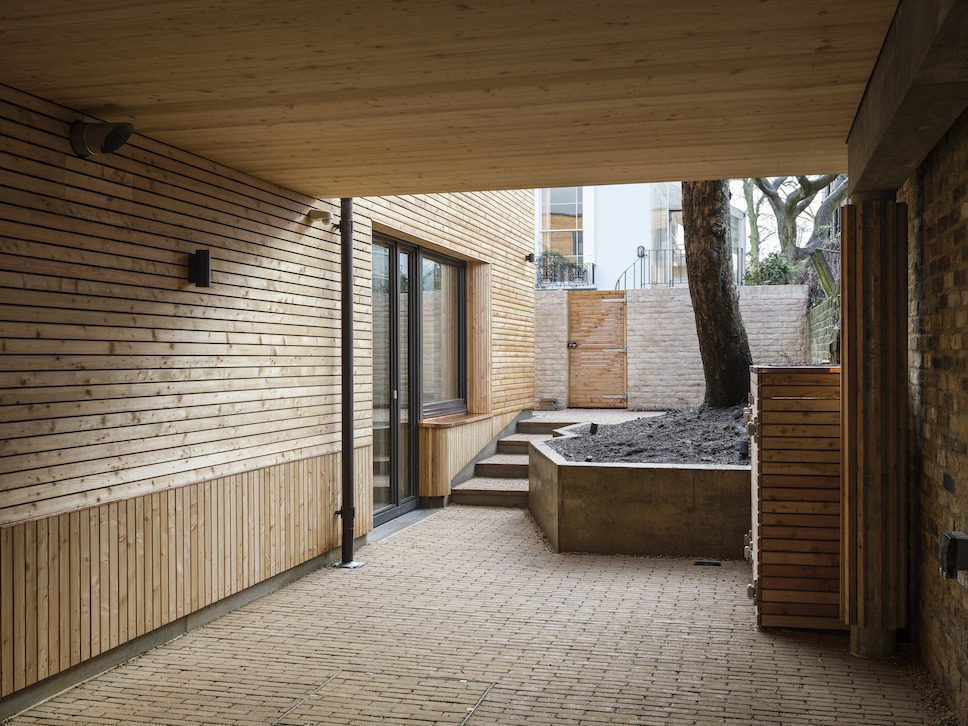 A private house in Camden, built for pioneering engineer Max Fordham, has become the first residential building in the UK to be verified a completely net zero.
The RIBA award-winning house sets an example of how net zero homes can become a key part of the UK's housing solution. During his lifetime, Max Fordham made great efforts to change the way architects think about heating, power, and light, and he was constantly championing sustainable design.
Certified Passivhaus, one of the world's most rigorous low-energy design standards, the all all-electric home is optimised to use as little energy in operation as possible. Triple-glazed windows are carefully positioned so that electric lighting is not needed in the daytime, and the windows are 'net gain' for solar heating. Innovative internal insulating shutters have been fitted and are closed at night when heat would usually be lost.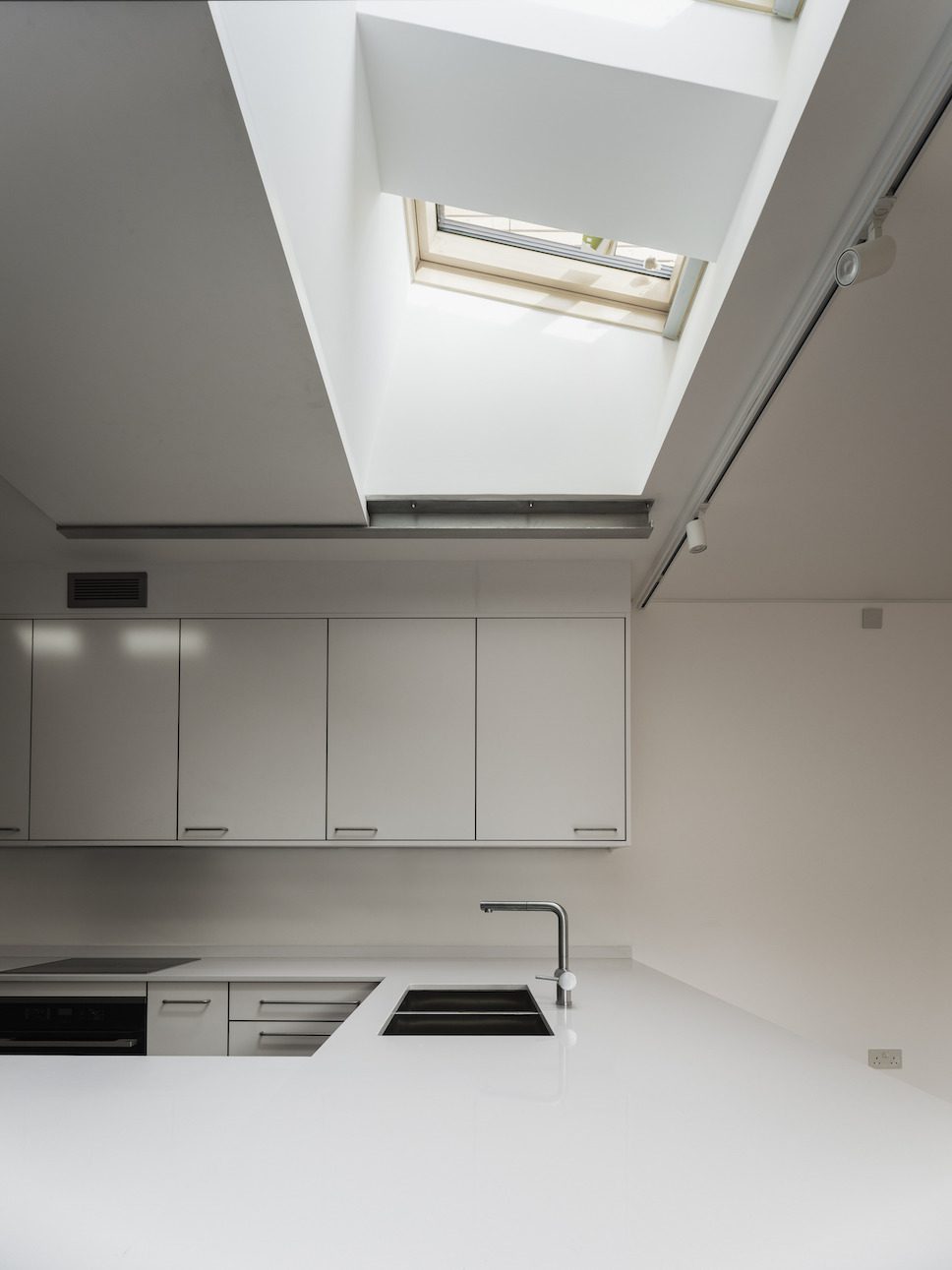 "Achieving net zero carbon in both construction and in operational energy using UKGBC's framework is not just an industry first for a residential property but for any built asset, making this a truly pioneering project," commented Yetunde Abdul, Head of Climate Action at UKGBC.
Designed by Max Fordham LLP in collaboration with bere:architects and Price & Myers, and built by Bow Tie Construction, the building was predominately built as new with some elements of existing structures reused.
"To minimise carbon emissions during construction, concrete with low carbon cement replacement was used alongside many natural materials such as: timber for the roof structure, window frames, and façade, internal insulation made of wood fibre, and flooring made from cork," explained the engineers at Max Fordham LLP.
Photography all by Tim Crocker; Portrait of Max Fordham by Lydia Goldblatt.
To learn more, you can read the Max Fordham's Net Zero Carbon Guide and discover more projects by building service engineers Max Fordham LLP.
Keep up to date with all the latest architecture news on enki.