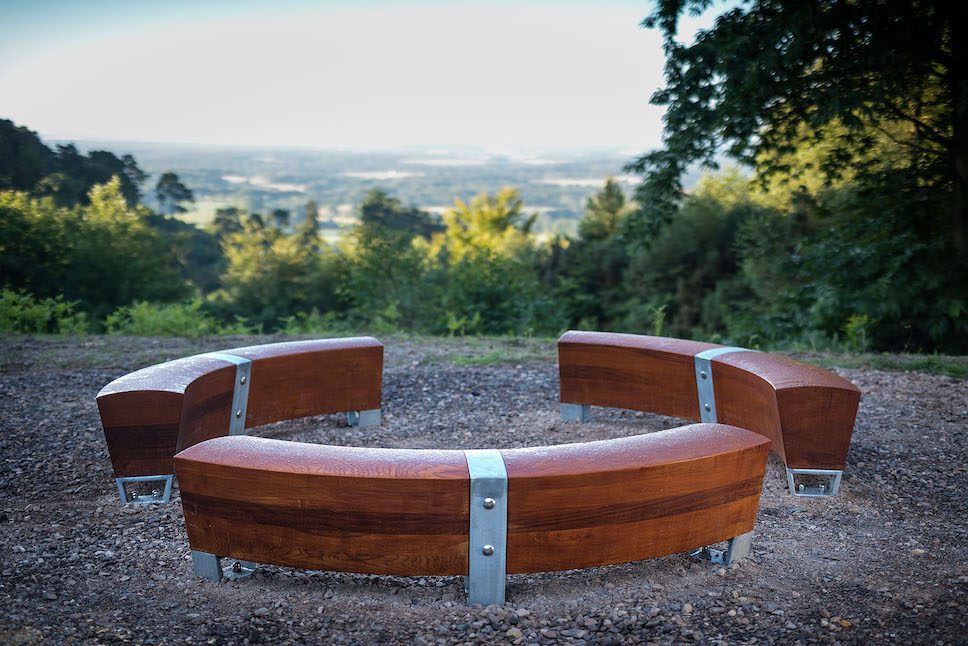 "I am a romantic, ecologically inspired warrior first, driven by a desire to contribute to our culture and times, before I am committed to any bottom line." Matthew Burt, designer and co-founder of Matthew Burt Furniture.
Renowned for working with sustainably sourced British timbers in new and interesting ways, Matthew and Celia Burt launched their company in 1978 with the environment in mind.
They started from humble beginnings working from a garden shed, and are now proud of their purpose-built workshop, studio, and showroom in Wiltshire, which is central to the company's vision and identity. Nestled in the countryside, this is where the 21st century English furniture is designed and made by hand. Here, they keep the tradition of passing on ancient and modern skills alive amongst their team of apprentices and master makers.
Award-winning designer Matthew holds multiple prestigious Guild Marks, and he has previously been awarded the Christopher Claxton-Stevens Prize for Excellence. He generously took some time out to speak to us about how the company is constantly challenging its abilities and why community and environment are so important in working towards a sustainable future…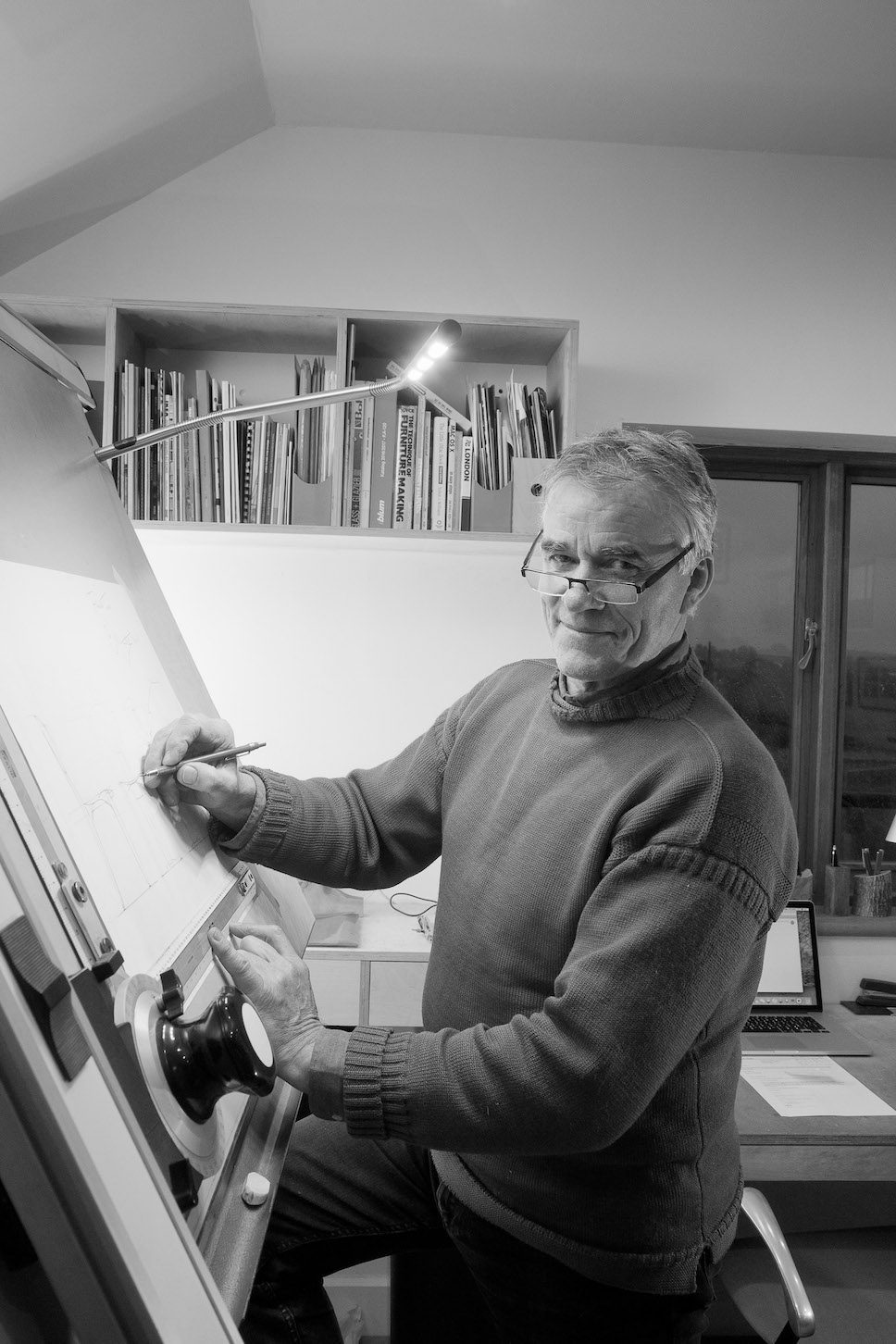 How does your business prioritise nature and the environment?
Our enterprise was founded on sustainable principals, gleaned from my childhood and time studying Botany & Zoology at Reading University (1970-1973). The default position, since the business was founded in 1978, is sustainability, through every aspect from material, product, and service. We only use British timber, which we have seen as 'recycled sunshine and water; a gift of a material requiring only confidence in the future and nurture to be there for us all'.
Why did you decide to pursue the path of sustainable practice when commercially there are so many reasons not to?
I was born on a farm in the same Wiltshire valley I now live in. I witnessed the fabric of that valley subverted and diminished by policies that pursued the economy of finances rather than the economy of materials. I am a romantic, ecologically inspired warrior first, driven by a desire to contribute to our culture and times, before I am committed to any bottom line. There are many 'drivers' to our business that have a priority before the bottom line. Rather infuriatingly, the only reason we need money is so that we can get up today and do again what we did yesterday, namely design, make & deliver, achingly beautiful 21st century English furniture from English wood, in England.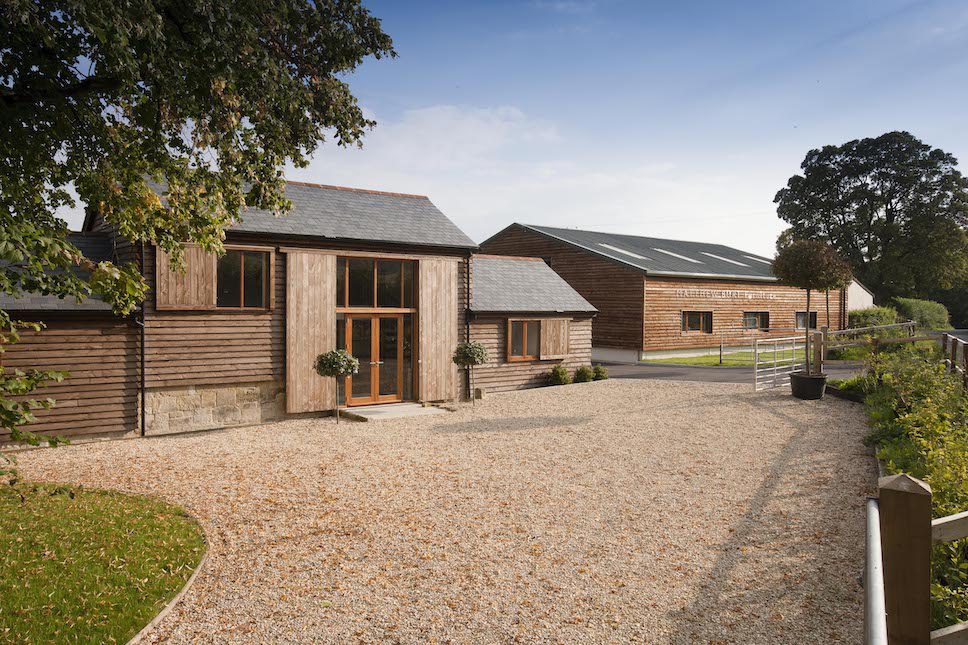 Where is your happy place in nature and how do you encourage your team to embrace the environment?
Anywhere I can see a parity of status between land use and maximum biodiversity.
What role does design and architecture play in delivering sustainable cities and spaces?
It should, of course, be the founding principal of any environment, to live with a light footprint and to maximise the biodiversity within any spaces we occupy, to live in balance and harmony with ourselves, those other species we share the planet with. In the immortal words of my farming grandfather, " 'tis our duty to hand the soil over to the next generation in better health that that we found it in". Design and architecture should be more governed by a reverence to the planet than solely the pursuit of profit.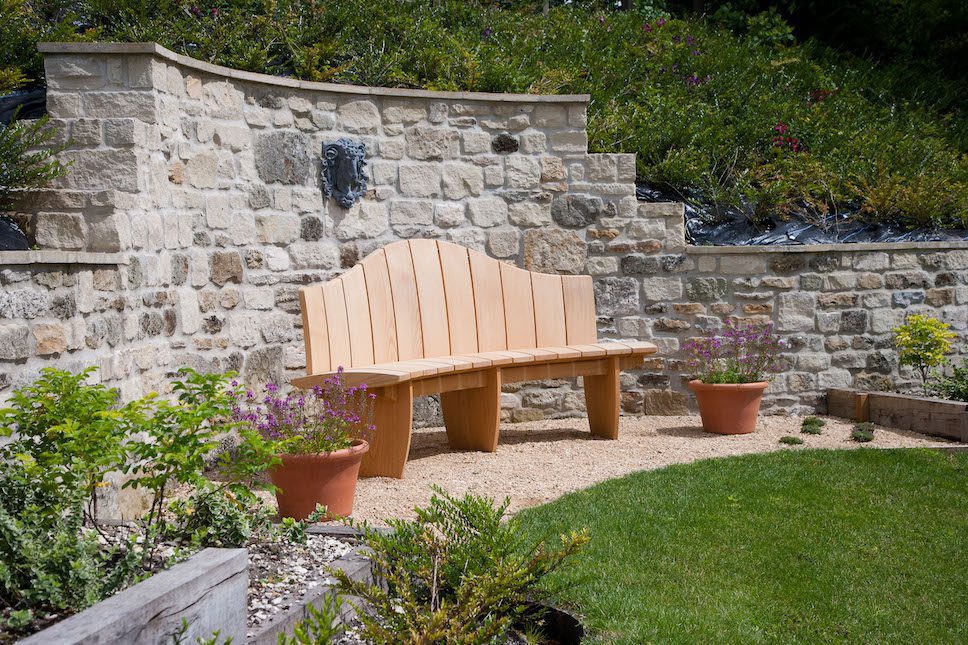 Traditionally trade shows have been associated with epic levels of waste so why did you choose to exhibit or align with Planted?
Because I agree with its guiding sustainable principals, I want to help win the argument.
What annoys you most when it comes to conversations around the environment?
Everyone talks of the low hanging fruit, which is climate change and very few about the desertification caused by the soured soils of cereal country, where insect, fungi and flora, not to mention fauna are ruthlessly eradicated, in pursuit of foods full of poisons and inadequate vitality, that contribute little to our health or wellbeing and destroys the biodiversity that we are all ultimately reliant upon. That's before you grapple with its morality. The agriculture of the nation is utterly inappropriate for our future.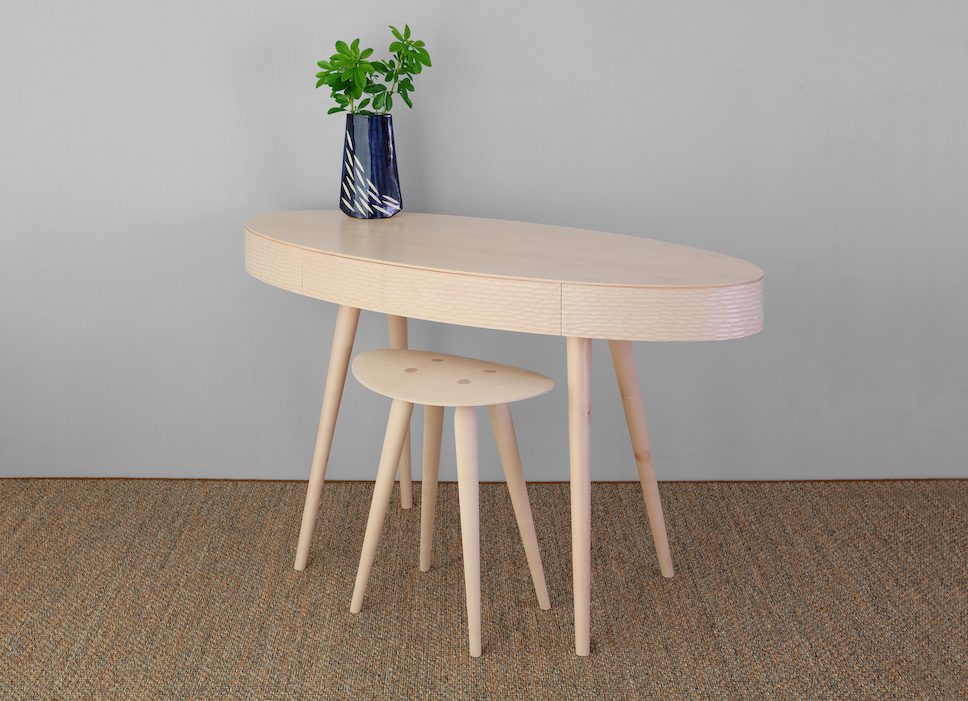 Do you believe the UK Government is serious about delivering a Green Revolution?
We have amongst our clients some serious players and I have it from some that they are trying, BUT no. Our means of expressing collective intent is woefully inadequate, inappropriate, ineffective and still in the land of gesture rather than deliver. We will see no change unless we can rediscover a more egalitarian means of delivering a consensual collective intent. We must continue to discuss and strive for a turning of the zeitgeist!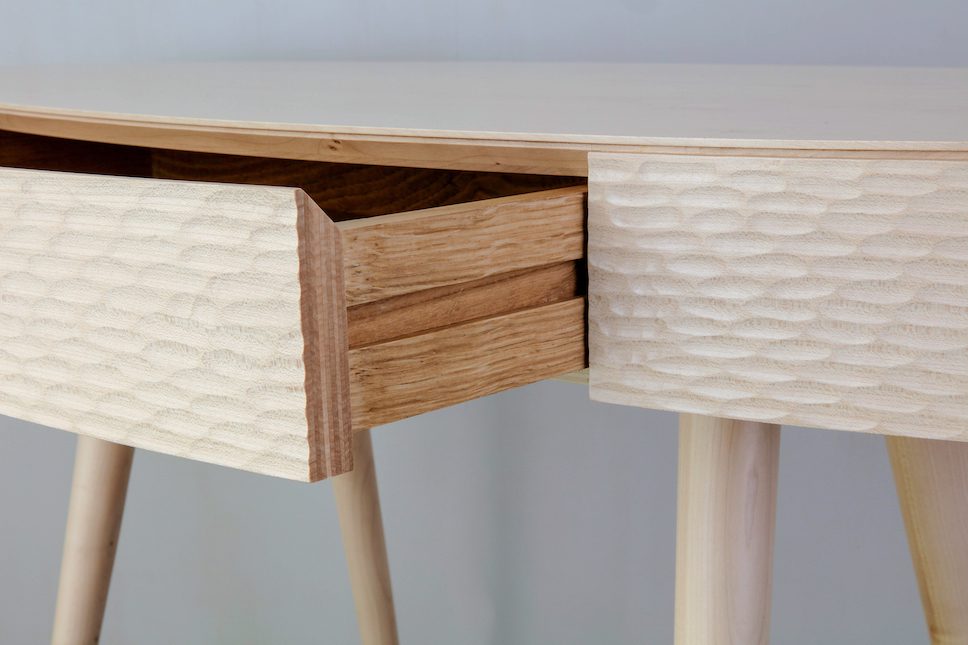 A big thank you to Matthew Burt for taking part in enki's Meet the Maker series. Discover the handcrafted furniture collections online.
Stay up to date with what to look out for at Planted Country via enki magazine online.
Explore more sustainable brands showcasing at Planted Country taking place in Stourhead (30th April – 2nd May 2022).
enki is supporting Planted Country.