The Design Museum has announced Marco Campardo as the second recipient of The Ralph Saltzman Prize, an annual accolade to support and celebrate emerging designers.
London-based Italian designer Marco Campardo is honoured with this award which highlights him as a rising talent and one to watch. His work focuses on his particular interest in manufacturing and material experimentation as a form of critical practice, using it to explore wide narratives about culture, materiality, identity, and authenticity.
"Marco is a fitting winner of the prize: his work is very of the moment and visually arresting," says Lisa Saltzman, Ralph Saltzman's daughter and founder of The Ralph Saltzman Prize.
"He is using a lot of waste material and showing a clear sustainability narrative. His idea of reusing and the focus on sustainability is utterly compelling. This is something my father was doing over 20 years ago, so he is continuing that legacy."
Sharing his thoughts, Marco Campardo said: "I am extremely honoured to have received the Ralph Saltzman Prize. Having moved to London from Italy and set up my practice in 2019, the fact my work has been recognised by the judging panel is extremely humbling, as well as an encouragement for the future development of my work."
"The fact that the Design Museum has decided to reward work that is often speculative and sits somewhat outside the canon of industrial design, is perhaps a testament to the richness of the contemporary design landscape."
Campardo's most recognised work to date is the Jello furniture series which was shown as part of a solo exhibition during Fuorisalone 2022. The series of unique objects is made of UV-resistant polyurethane resin and is eye-catching in a selection of bright hues.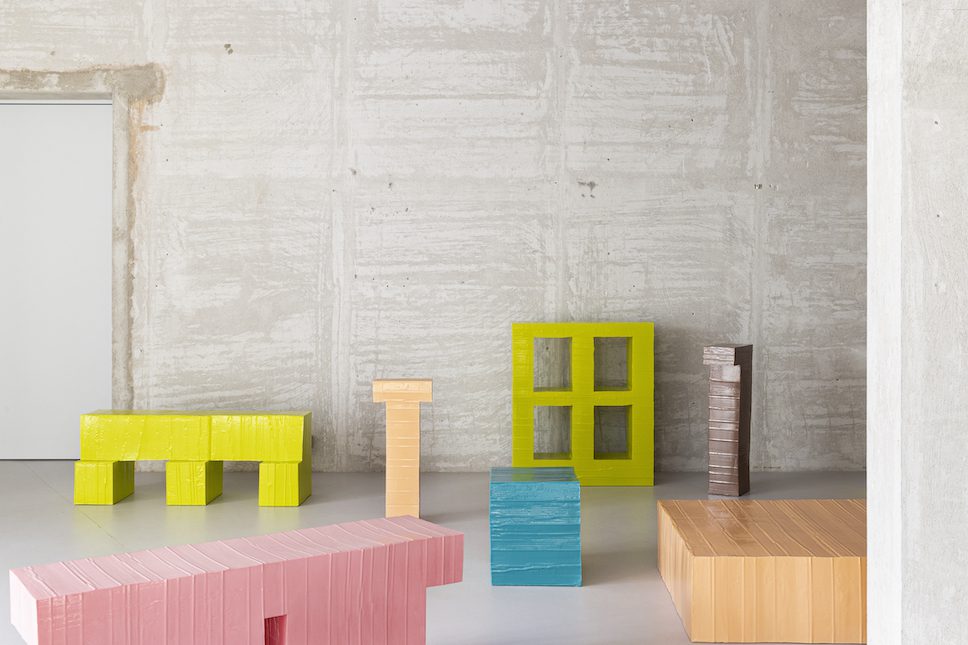 The simple shapes are achieved through Marco Campardo's ambition to adapt rotational moulding, one of the most common processes in mass production of affordable goods, with a low-tech mould.
Campardo's material reach also includes furniture made of reclaimed Alpi wood, safety glass and, most recently, expanded clay and sugar, for Selfridges' 'Visions for the Future' display.
"Marco's work looks to tap into William McDonough's notion of cradle-to-cradle design, the notion by which design and production of products of all types can be done in such a way as that at the end of their life, they can be truly recycled and reused," added Lisa Saltzman.
The 2023 shortlisted designers for The Ralph Saltzman Award included:
Marco Campardo nominated by Edward Barber and Jay Osgerby
Rio Kobayashi nominated by Bethan Laura Wood
Joseph Y. Ewusie nominated by Yinka Ilori
Simon Ballen Botero nominated by Ilse Crawford, CBE
Timi Oyedeji nominated by Jon Marshall
The inaugural Ralph Saltzman Prize was awarded in 2022 to British designer Mac Collins.
Discover more about the 2023 Ralph Saltzman Prize winner, Marco Campardo, whose work will be presented in a free display open to the public from 2nd February until 3rd April 2023 at London's Design Museum.
Read more of the latest design news on enki.