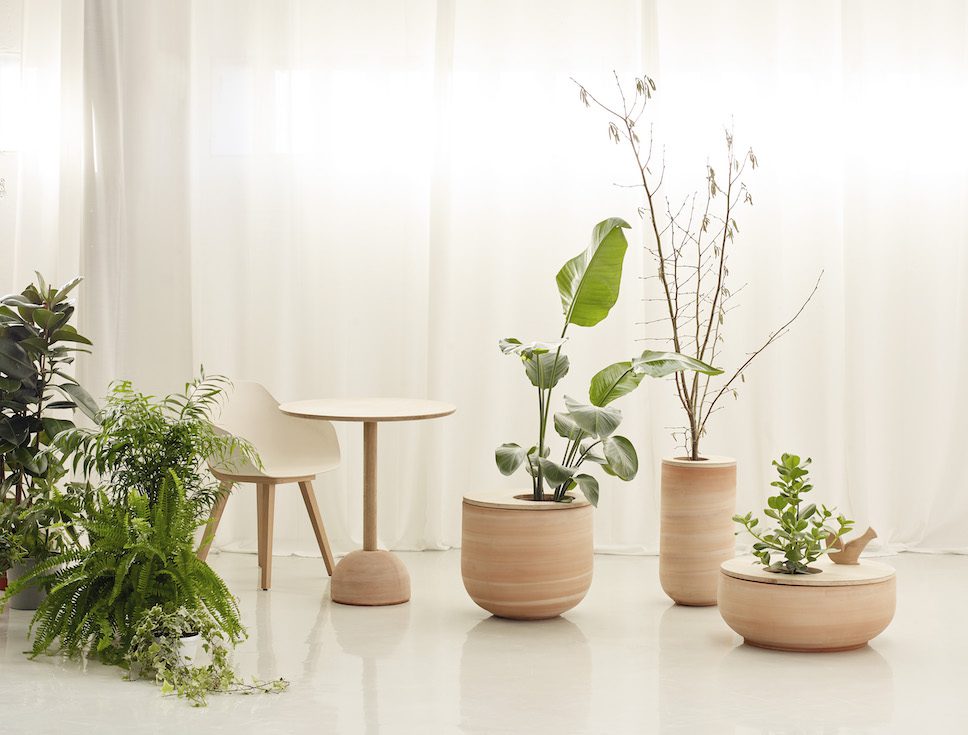 Organically sourced clay and oak have been used to create the Lur collection of containers by French design brand Alki in collaboration with family-run Goicoechea Pottery.
Seeking to support a local company and celebrate their expertise, it was a natural choice for Alki to approach the Goicoechea family who are based locally to them in Ortzaize, in Lower Navarre. What's more, the family is very skilful and knowledgable having been working with clay for three generations.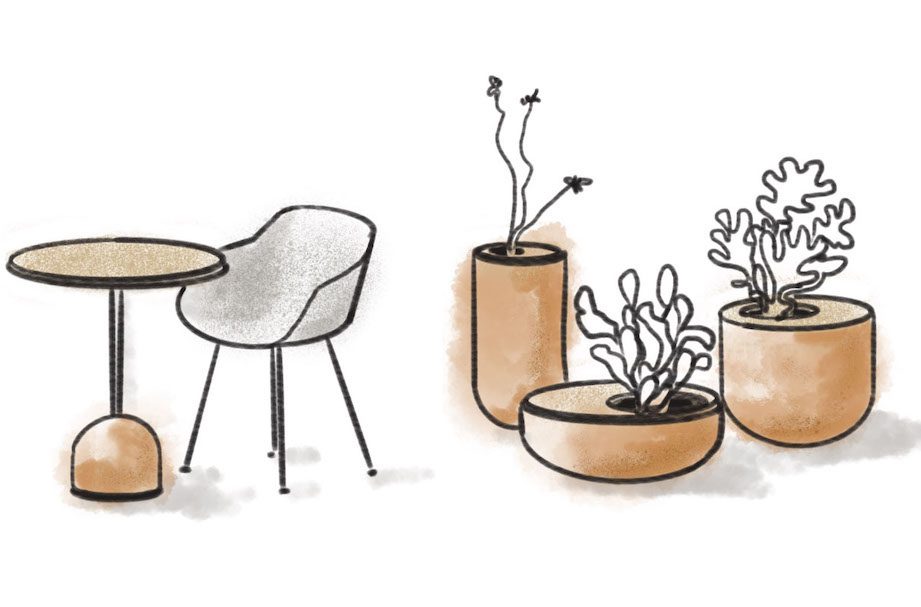 The Lur collection is comprised of flower pots and a bistro table, all available in three different heights and diameters to sit gracefully in any room. The softly rounded edges and tactility of each piece is owed to the excellent craftsmanship and design by Iratzoki Lizaso.
Ideal for a home or workplace, each piece features an off-centre opening at the top to allow for a variety of flower arrangements. A petite bistro table with a terracotta base completes the collection.
Organically sourced clay, used to form and shape the containers, was taken from the Goicoechea family quarry in Navarre and chosen for its high quality and plasticity. Before the clay is ready to take the mill, they explain that "it is left exposed to the elements for around 12 months: this phase improves elasticity through the fermentation of organic matter (traces of plants, wood)."
Photography by Mito
Discover more about the Lur Collection at Alki.
Take a look at more design stories on enki.