Known for his public art and sculpture that depicts themes of love and human connection, contemporary Italian artist Lorenzo Quinn's Building Bridges sculpture made quite the statement at the Venice Biennale this May 2019.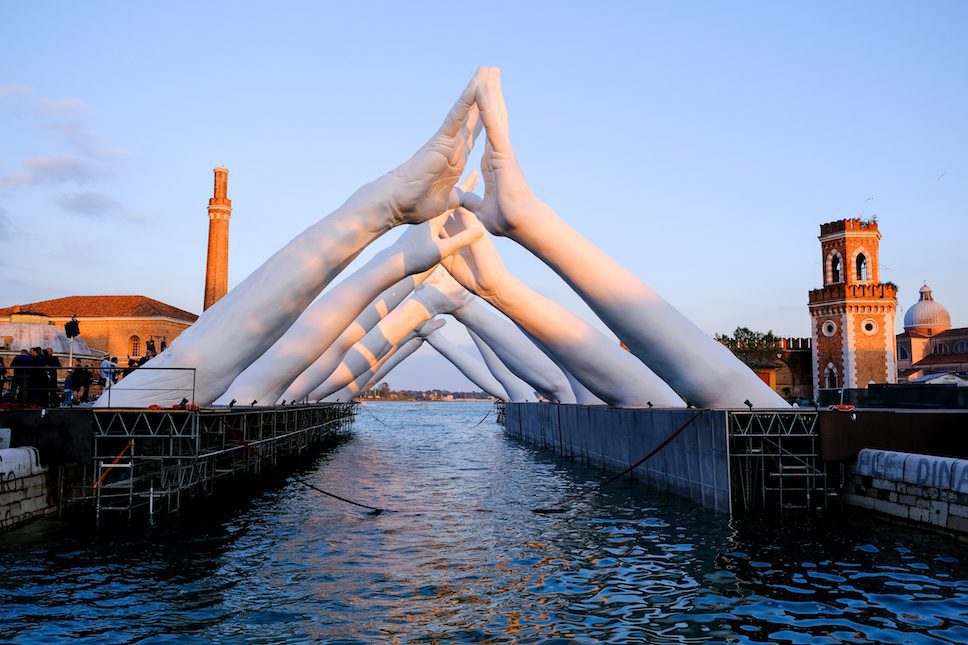 The six pairs of incredibly sculpted hands were installed in the basin of Arsenal in the Castello District of Venice for the Biennale. Rising a massive 15 metres high from the ground – and 20 metres wide – the fascinating sculpture symbolises the bridging of differences within life, whether that be geographically, philosophically, culturally or emotionally, as well as this, it illustrates the need for human collaboration and togetherness.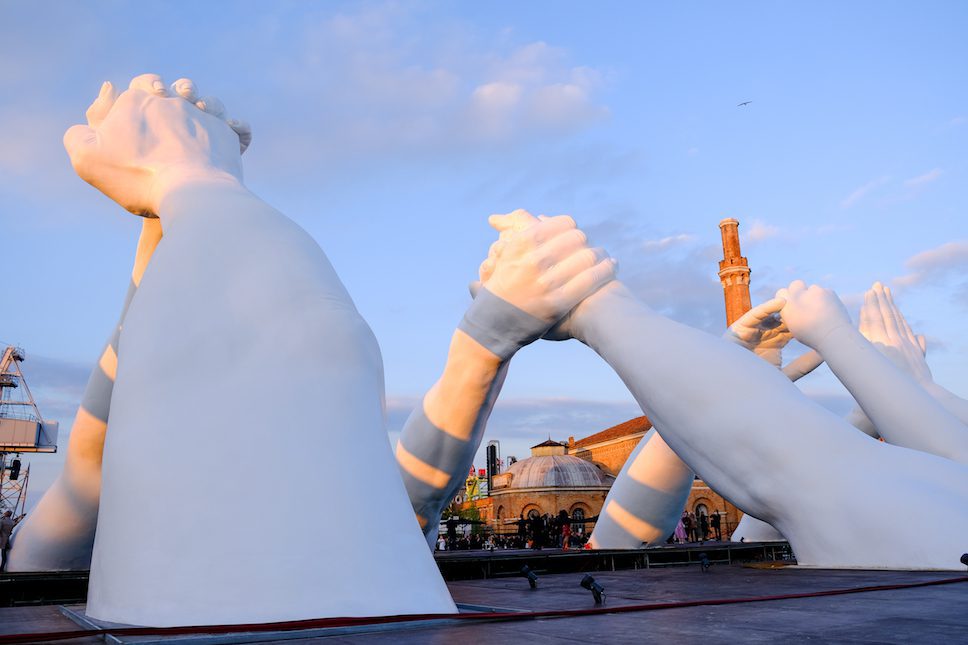 "Venice is a World Heritage City and it is the city of bridges. It is the perfect location to spread a message of world unity and peace so that more of us around the world build bridges with others rather than walls and barriers.
Each pair of the sculpture's hands celebrate one of six universal human values: Friendship, to build on the future together; Wisdom, to make mutually beneficial decisions; Help, to cement lasting relationships; Faith, to trust in your heart and self-worth; Hope, to persevere in worthwhile endeavours; and Love, the fundamental purpose for it all." Internationally renowned artist, Lorenzo Quinn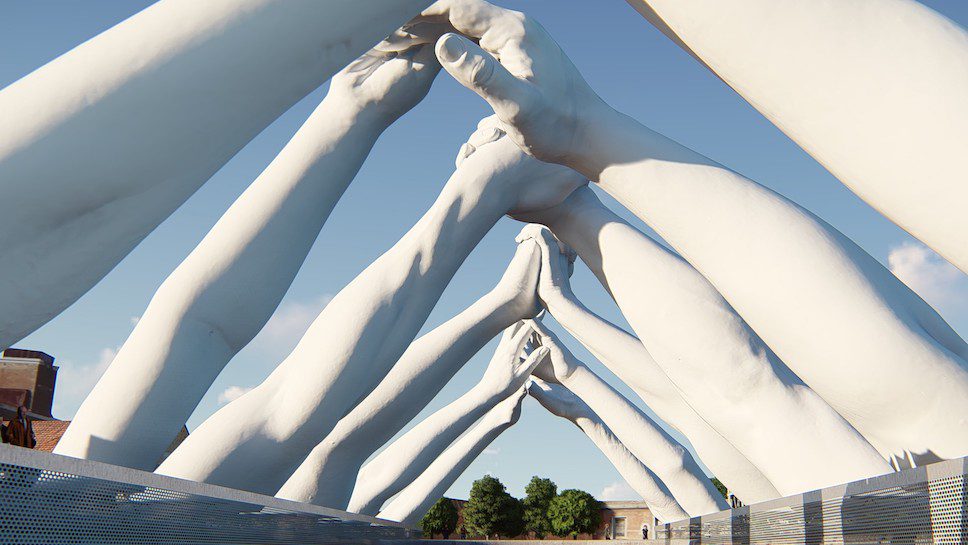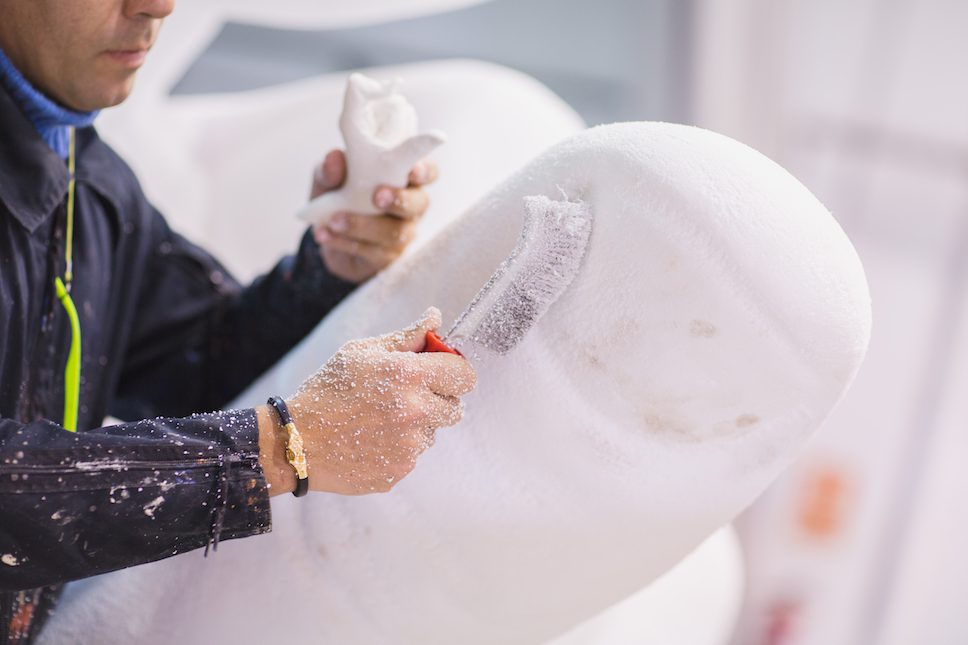 The installation Building Bridges is open to the public in Venice's Arsenale from May 10.
For more information click here.
Plus, an exhibition showcasing a selection of the artist's work will also be open near the sculpture from the 11th May 2019 at Hanger 99, Arsenale, North Venice.
Discover more architectural and installation news on enki here.