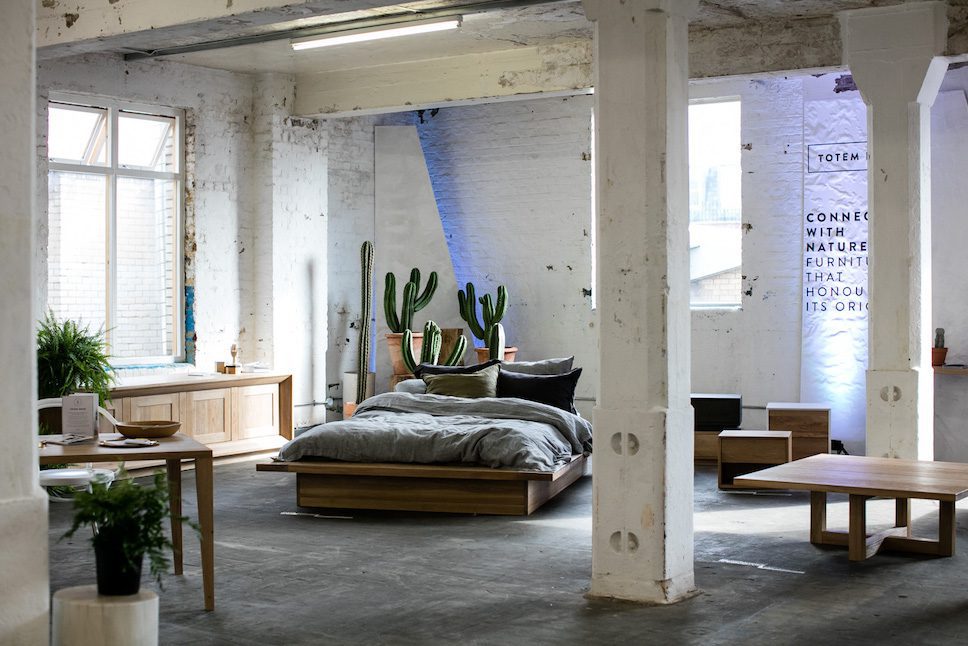 The much-anticipated London Design Fair 2023 is happening this September, as it takes up residence in the Truman Brewery in the creative heart of Shoreditch, East London.
Taking place from 21st-24th September 2023, the four-day event is a leading commercial design exhibition at the heart of events taking place during London Design Festival. Designers from over 40 countries will showcase their innovative work, with a focus on new materials and methods through to the latest trends and patterns.
As your go-to place for all the latest sustainable design inspiration, here at enki we want to keep you in the know. So, here's our round-up of what not to miss at this year's exhibition…
London Design Fair 2023: Must-see highlights
This inspirational design destination will host a plethora of established brands and independent designers, alongside an exciting range of international showcases. With creative product ideas spanning the best in lighting, furniture, collectible design, new and sustainable materials, and unique installations.
Annie Lindsell, Event Director of London Design Fair 2023, explains her vision for London Design Fair 2023: "Visitors and exhibitors alike have all said that they have always loved the authenticity of the Fair."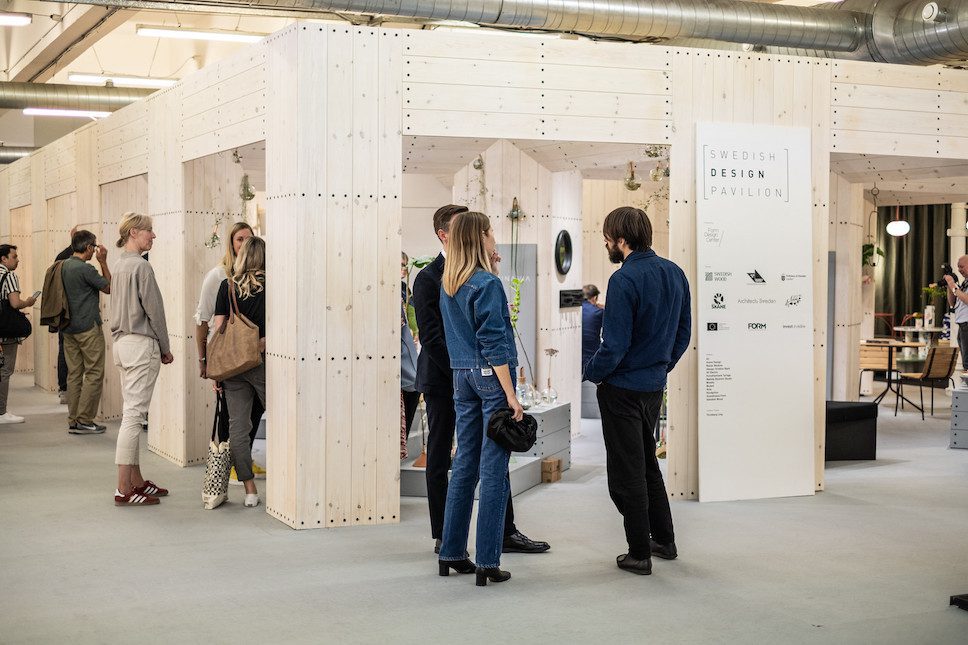 "We want to ensure that we are bringing back this diverse mix from new talent to some of the most influential brands in the design world."
"We also look forward to hosting our LDNdesign Talks stage, which offers a platform for discussion, from the latest forecast trends to panel topics on current issues faced by the design industry," adds Annie Lindsell.
Unmissable exhibitors
We recommend you check out award-winning designer, master craftsman and woodsman Angus Ross, who makes bespoke furniture from his workshop in Aberfeldy in Scotland. He has been handcrafting and steam bending sculptural furniture pieces for 30 years and still finds a passion and curiosity for the possibilities of sustainable Scottish timber.
Another skilled craftsman to look out for is John Eadon, whose handcrafted furniture collections you may have spotted in enki magazine before, and keep an eye out for PLYable Design, whose philosophy is that 'all furniture should be useful, fun, and made to last'.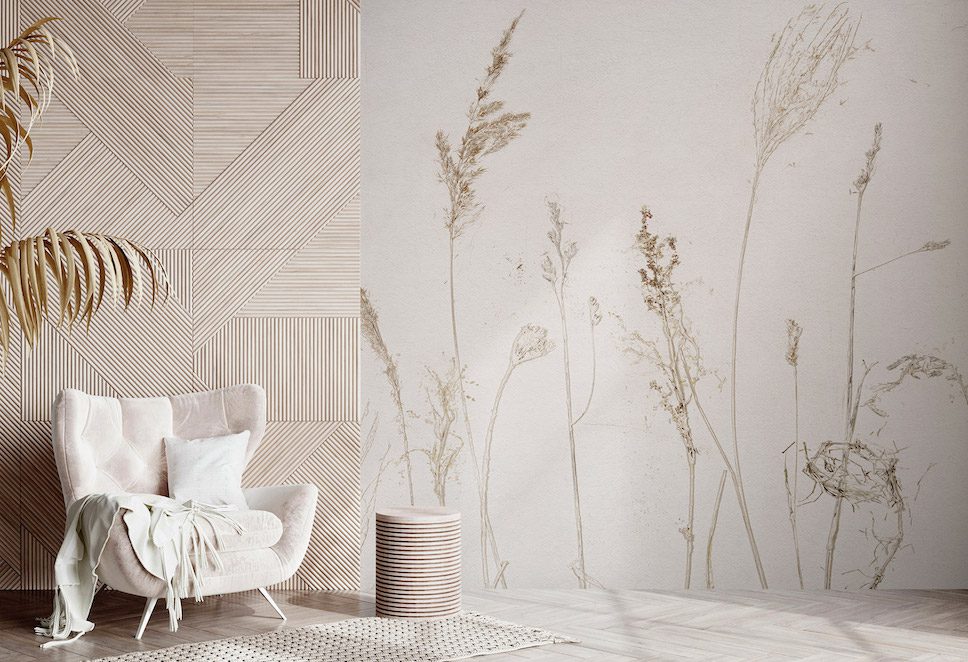 Bringing inspiration for creative and contemporary interior walls, don't miss Wall Art – a brand which specialises in photo wallpaper and wall decoration. They'll be showcasing their custom-made wall murals and made-to-measure designs.
If you're looking for a more pard-back look, be sure to check out the eco-friendly colours from Edward Bulmer Natural Paint. This is a brand who are pioneering plant-based paints, using natural ingredients in a bid to rid homes of chemicals and to protect biodiversity.
Also, British pottery brand Denby has just launched its new conscious Kiln Green collection, which will be on display. The soft palette of white and celadon green with tactile glazes, bring out its serene and simplistic beauty.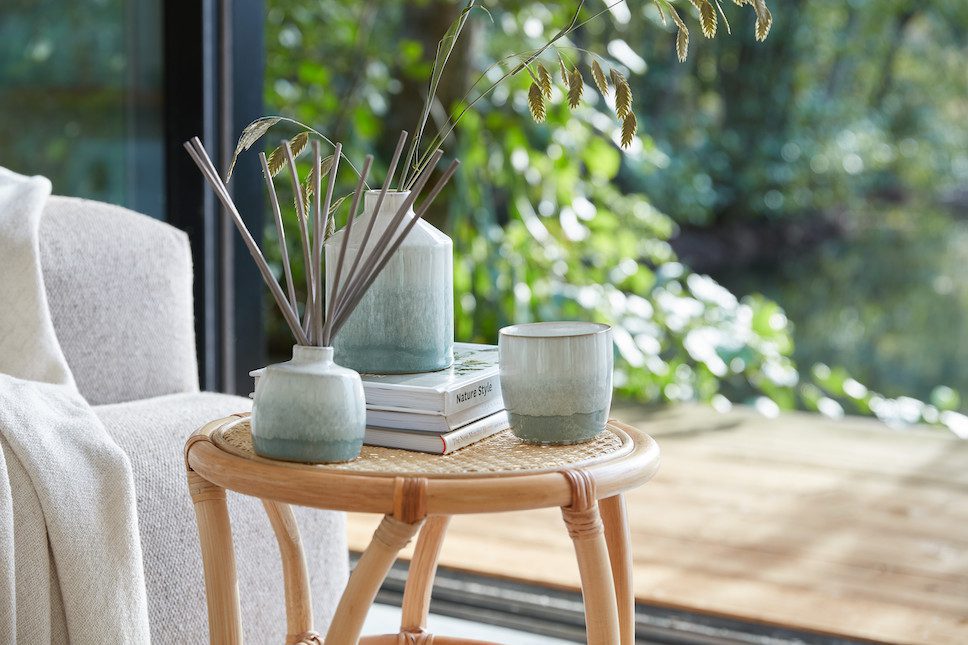 Homes with a Heart showcase
Brand-new for the 2023 edition of the London Design Fair is 'Home with a Heart, a consciously curated area of the exhibition by stylist, writer, and consultant Roddy Clarke.
Curated in collaboration with the UK's sustainable business community Blue Patch, this dedicated showcase will feature a sustainably styled home that demonstrates that there's no compromise on aesthetics when opting for responsibly produced products for the home.
Visitors will be able to explore and delve into the beauty of traditional crafts and small-batch, circular production lines. "We can discover the craft behind each piece and even meet the maker directly, transporting the narratives directly into our own interiors," says Roddy Clarke.
Every exhibitor will be attending Blue Patch's programme 'Let's Do Net Zero' to audit and reduce their carbon emissions. The programme has been running for a year and the first steps in auditing will be made available at London Design Fair 2023.
"We're on the crest of a very powerful green wave and we're excited to collaborate with Roddy as he's a great champion of sustainability and of brands with a story to tell," says Jane Langley CEO and founder of Blue Patch.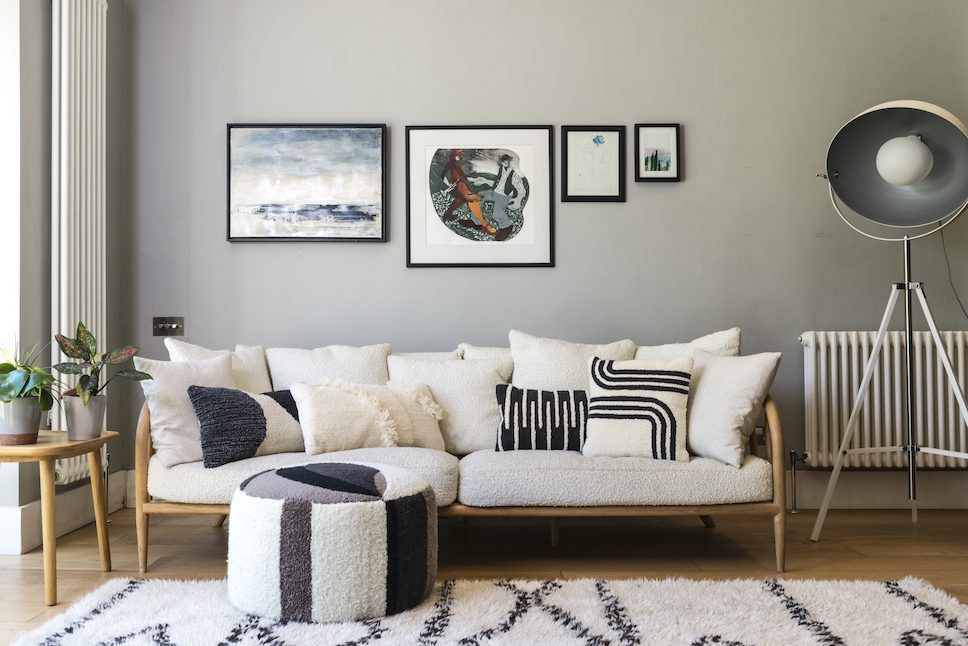 Design Alumni Pavilion
This year the fair is launching its Design Alumni Pavilion, which is a space in which emerging talent will be championed. "There will be an exclusive selection of carefully picked recent graduates who have just begun their career within their chosen practice of design," explains Annie Lindsell.
Put the London Design Fair 2023 in your diaries – it will take place from 21st-24th September 2023 at the Truman Brewery in Shoreditch. Find out more about the exhibitors and the talks programme online.
You can keep up to date with all the latest design news and spotlight on designer-makers inside enki magazine. To make sure you never miss an issue, subscribe here.