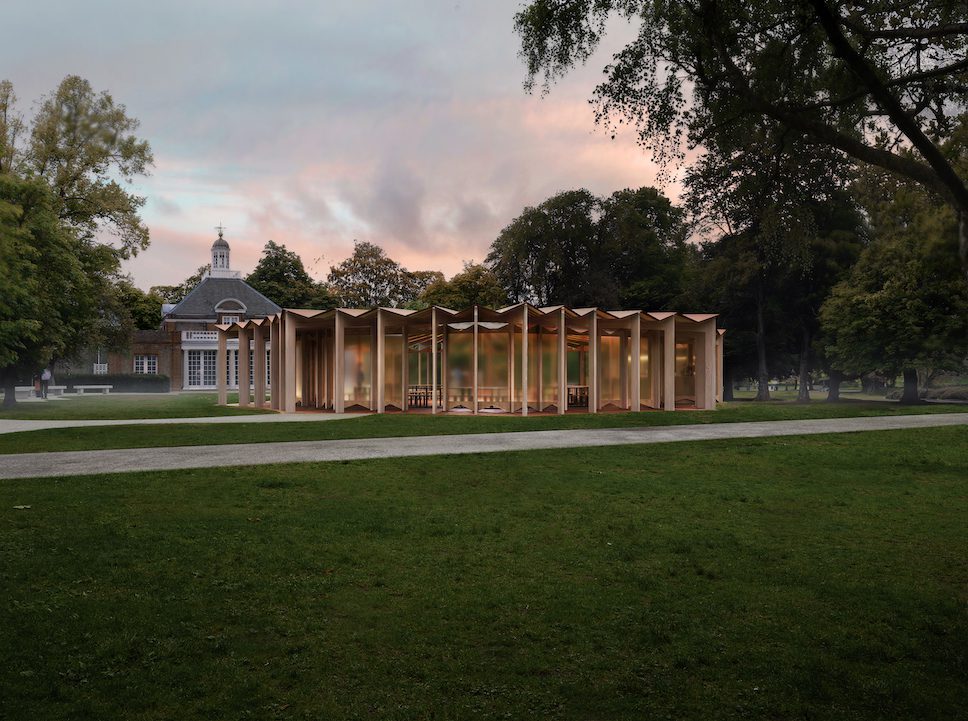 Lebanon-born Lina Ghotmeh has been announced as the architect who will design the Serpentine Pavilion 2023, which will be unveiled in Kensington Gardens in June next year.
Newly released images present the pavilion's 22nd iteration, revealing a timber-ribbed structure titled 'À table', which is formed with an open gallery-like envelope and topped with a suspended pleated roof. Multiple gables radiate out from its centre in a way that is described as "echoing the structures of tree leaves". It places nature and sustainability at its core, seeking to minimise its carbon footprint and environmental impact.
"À table is an invitation to dwell together, in the same space and around the same table. It is an encouragement to enter into a dialogue, to convene and to think about how we could reinstate and re-establish our relationship to nature and the Earth," said Ghotmeh.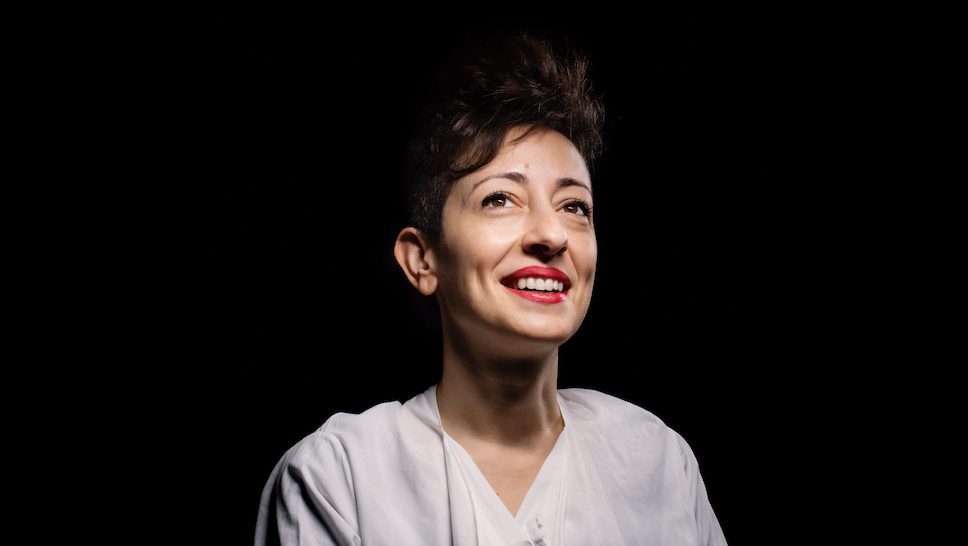 Seeking to continue the ongoing practice of 'Archeology of the future', the 22nd pavilion explores the notions of memory, space, and landscape through Lina Ghotmeh's own personal methodology.
"In today's changing times, this pavilion offers a celebratory space," said Ghotmeh. "It is endowed with a table, around which we will sit together in a modest, low structure and in an atmosphere reminiscent of Toguna huts of the Dogon people in Mali, West Africa, designed to bring all members of a community together in discussion. Here we can eat, work, play, meet, talk, rethink, and decide."
A teacher of architecture and winner of multiple awards, Lina Ghotmeh likes to challenge tomorrow's architecture and focuses on sustainable ways to improve our built environment.
With the design of À table, connections between the built space and nature are formed. A colonnade will encircle the pavilion with translucent walls semi-enclosing the central space that hosts a low circular table. Interestingly, the concave lines of its perimeter are inspired by the forms of the stems and canopies of adjacent trees in the park.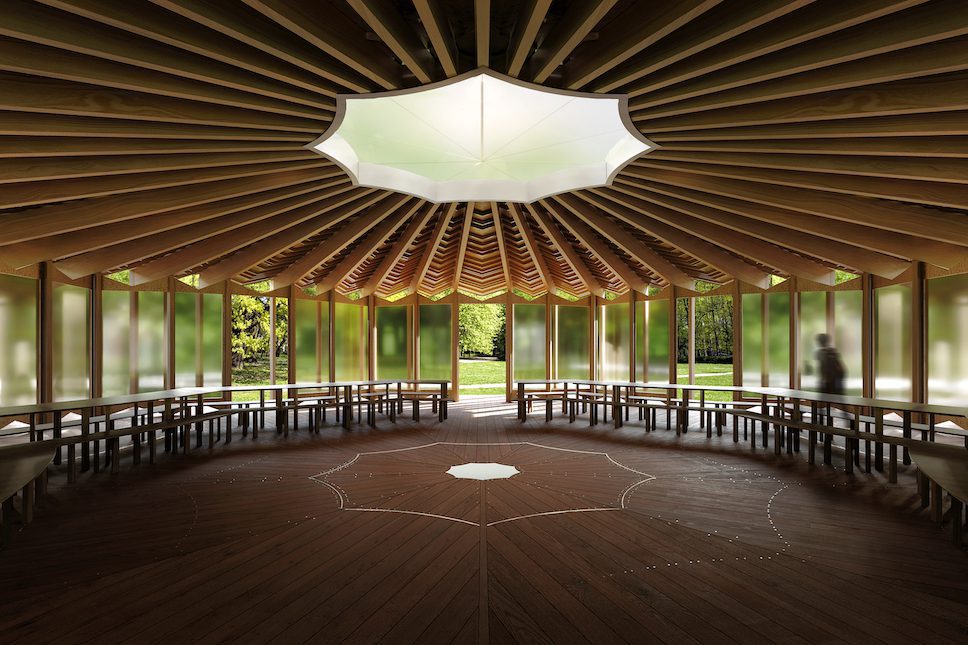 Following on from the Black Chapel by Theaster Gates, the À table pavilion will be designed using a modular system and will be disassembled and reassembled after the summer installation.
Find out more about the Serpentine Pavilion 2023 and discover more inspiring architecture projects by Lina Ghotmeh online.
Stay up to date with all the latest architecture news here on enki.