Inspiring us all to get moving, feel healthier, and keep a positive mental attitude, the latest home gym technology has all the get-up-and-go that you need to boost your wellbeing without leaving the house. And if you want to discover the latest talking point… say hello to the Vaha S interactive home fitness mirror.
Using cutting edge technology, the Vaha S fitness mirror streams on-demand workouts that have been developed by qualified personal trainers. Workout come in all shapes and forms, from cardio, strength and HIIT, to meditation and yoga, and can be tailored to any training goal. All of this is done through an embedded HD touchscreen that remains hidden behind reflective glass when not in use – how about that!
We asked enki's Technology Editor James Day why the fitness mirror is a must-have for your home…
"Convenience, obviously, for when you're short on time, plus classes are on-demand so they fit into your schedule and not the other way around."
"It's not just the breadth of workouts that also make the mirrors impressive, but the fact classes cater for all fitness levels, and if you're a beginner watching a personal trainer next to your own reflection means you get to perfect your form so you get the greatest gains from your session."
"There's no hiding the price, and there are monthly subscription costs for classes to consider too, but don't forget you're getting a subtly styled full length mirror too… even if it is one that doesn't lie."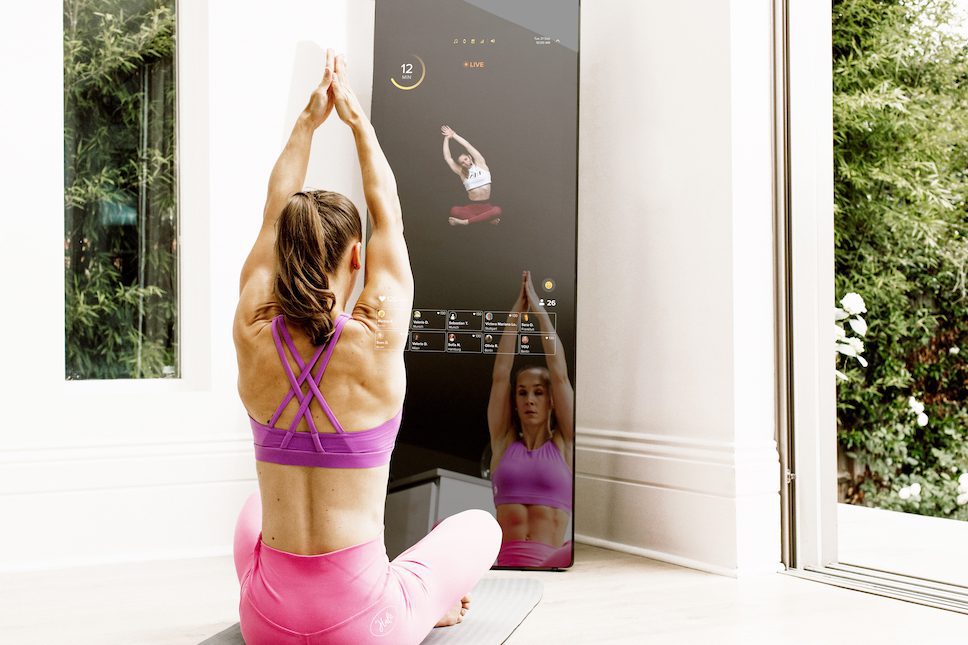 Learn more about the interactive home mirror and its personalised connected training.
If you like the look of this, don't miss our round-up of the latest holistic tech in ourJanuary/February 2022 issue.