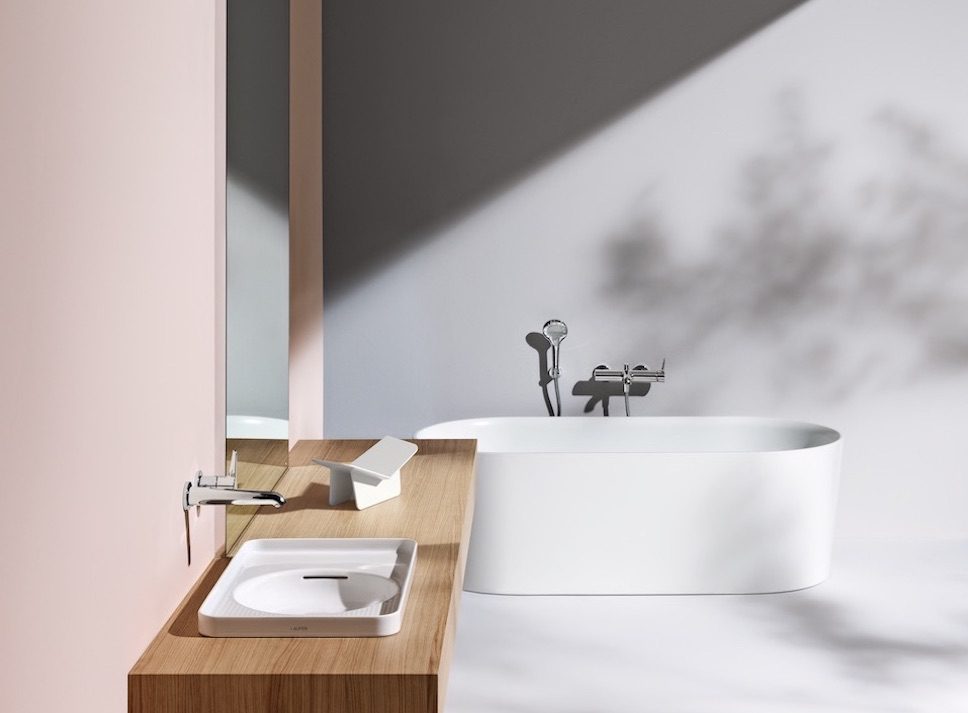 A series of seven experimental ceramic objects in shapely organic forms complete the Home Collection by Laufen.
Imagination and originality shape the new collection, created by artists and designers and crafted in different sizes and geometric forms. The small architectures are an assortment of trays, containers, sculptures, and a stool, all of which have their own personality.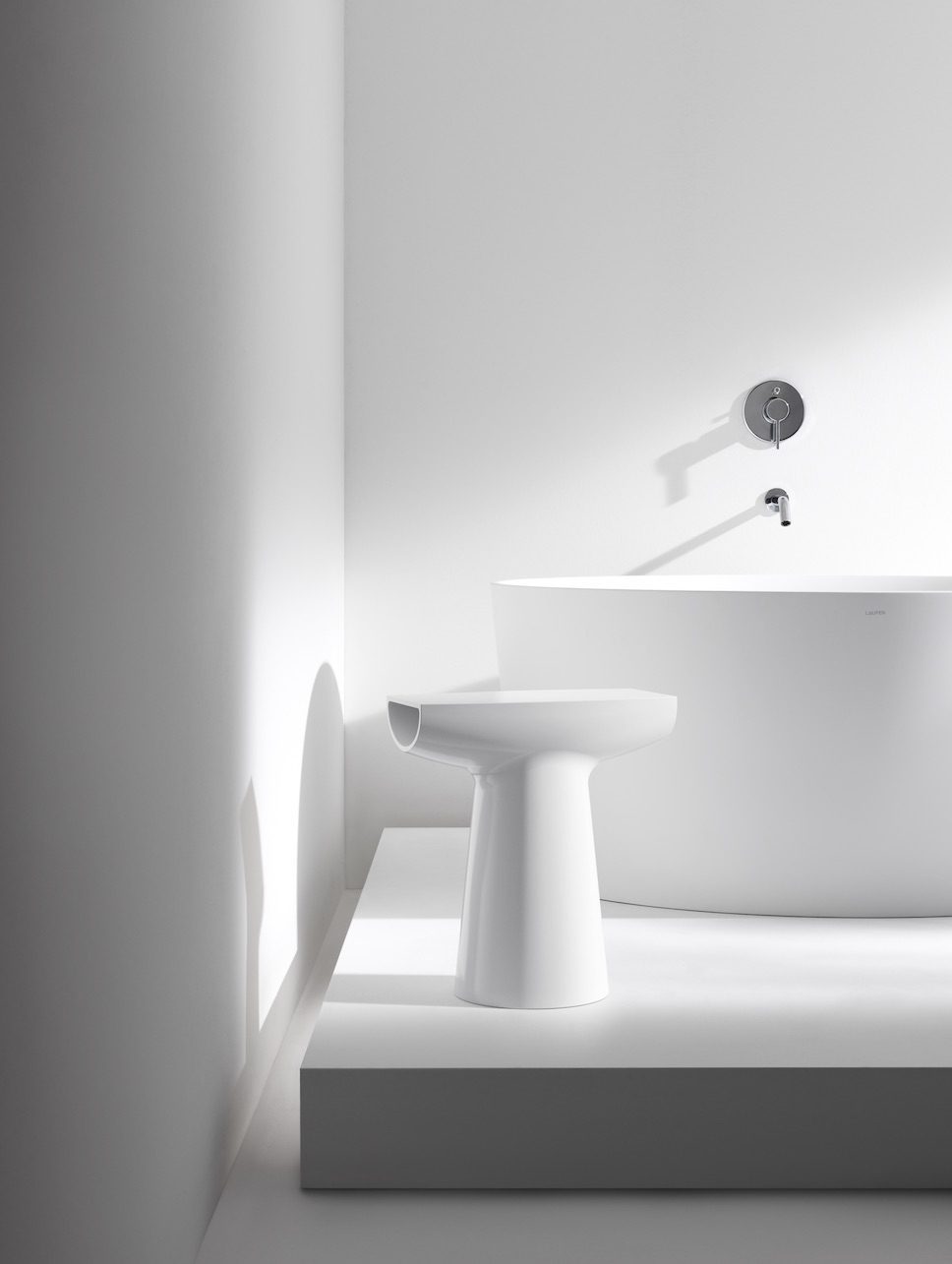 Consisting of Ikos, Trio, Libro, Aurelio, Baboon, and Val, the Home Collection reacts to the evolving role of the bathroom, a now fluid and multifunctional environment that often integrates into the bedroom. Ceramic materials are brought to the forefront, with the objects and accessories showcasing the beauty and possibilities with this material form.
Perhaps the most striking of all, the Ikos polyhedron was born out of a collaboration between Laufen and the Brasilea Foundation based in Basel. This multifaceted piece is a decorative sculpture with a white gloss finish, designed to combine elements associated with Swiss and Brazilian cultures.
The Baboon ceramic stool similarly represents a celebration of cultural heritage, where Laufen formed a design partnership with the Academy of Art and Design HGK in Basel. African drums and Ethiopian head supports inspire the style and shape of the unique stool.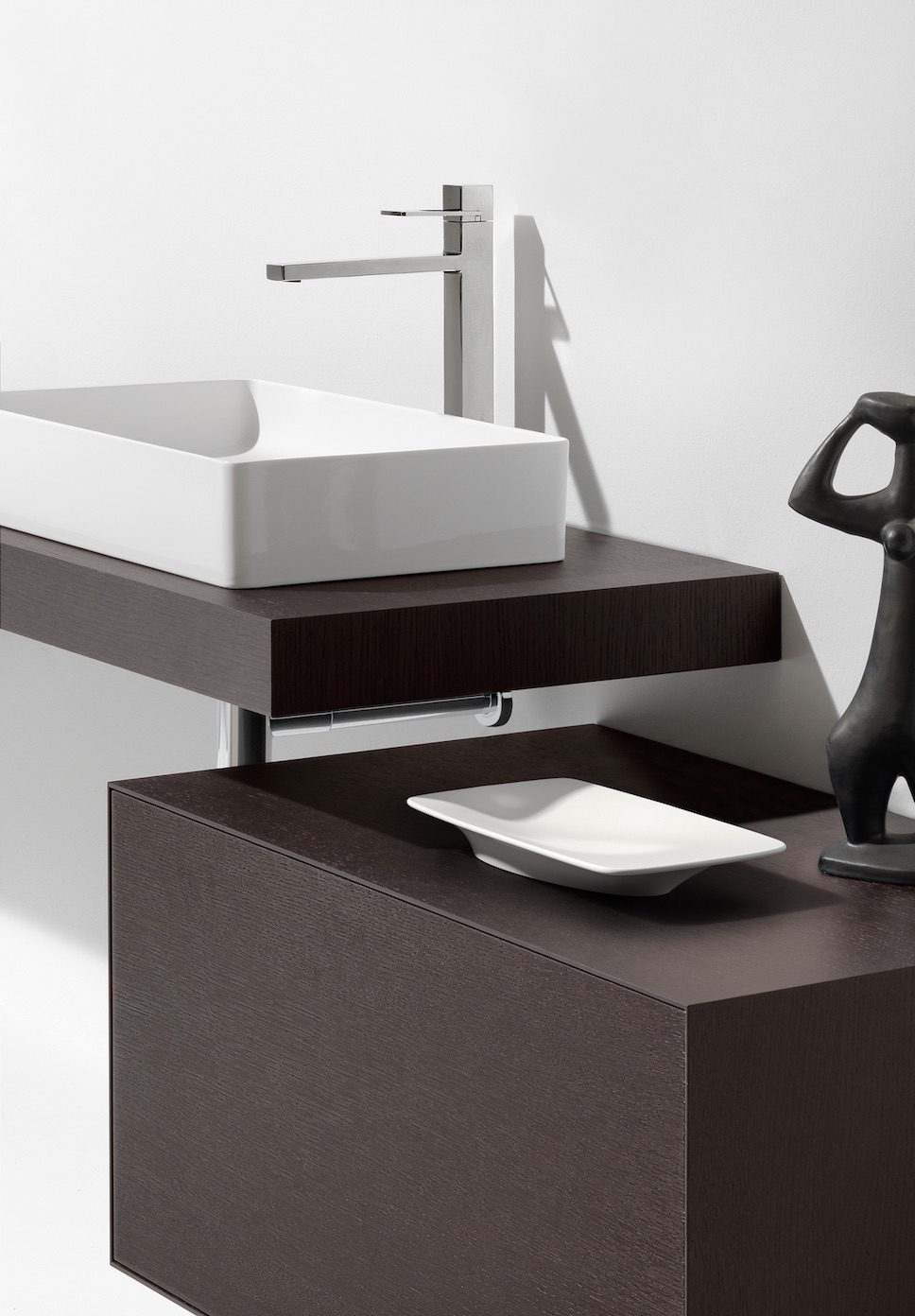 "The delicacy and elegance of the finest ceramics are expressed in Aurelio, the small tray designed by Alfredo Häberli, perfect in the bathroom but also as a centrepiece and storage tray," explained Laufen. Its compact size and slimline style ensure that it makes little fuss, but provides a place for soap or can act as a jewellery tray, for example.
Shaped like a book holder, Libro is a small sculpture that would look equally at home on a shelf in the bathroom or bedroom. It draws on the idea of well-being and perhaps encourages us to pause, sit down with a book or read while you soak in the bath, to unwind from the day.
Storage-wise, Trio is a family of compact containers with an asymmetrical and ultra-light design. The Val tray collection by German industrial designer Konstantin Grcic features two trays, one rectangular and one round, and both are characterised by thin profiles and a textured internal surface.
You can find out more about the Home Collection by Laufen.
Discover more design news on enki.