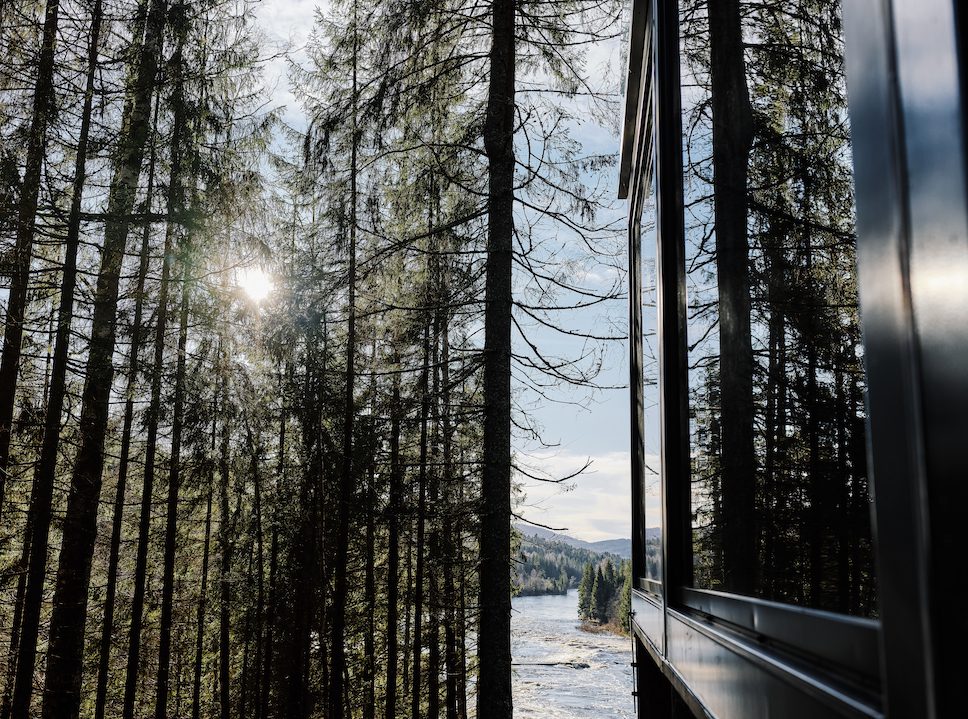 Enveloped by the uninterrupted beauty of the Norwegian landscape, Laagen and it's beautifully designed cabins, make for the ultimate unplugged getaway.
This secluded, carefully designed retreat is situated just over an hour outside of Oslo and lies next to the Numedalslågen riverbank. Built with the aim of reconnecting humans with nature, visitors are endlessly persuaded to switch off their phones and indulge in the countryside that surrounds them with the clever insertion of modern architecture and Scandinavian design. Elegantly framing the panoramic views of the river and forest, floor-to-ceiling glass windows invite the outside in.
The thread of nature is very much continued inside with the utilisation of Lundhs Real Stone's beautifully crafted kitchen worktops. The cabin kitchen itself works flexibly as the ideal social gathering spot for the family whilst possessing the much needed space and tools for cooking. The dark 100% natural Lundhs Emerald worktops pull the look together with its glittering feldspar crystals and elegant sheen, picking up on the light as it's rays drip through the forest ceiling.
"A complex blend of beautiful feldspar crystals, each piece of rock from Lundhs is completely unique with its own individual fingerprint. The product of minerals melting and mixing under extreme heat millions of years ago, Norway is the only place in the world where Larvikite can be found."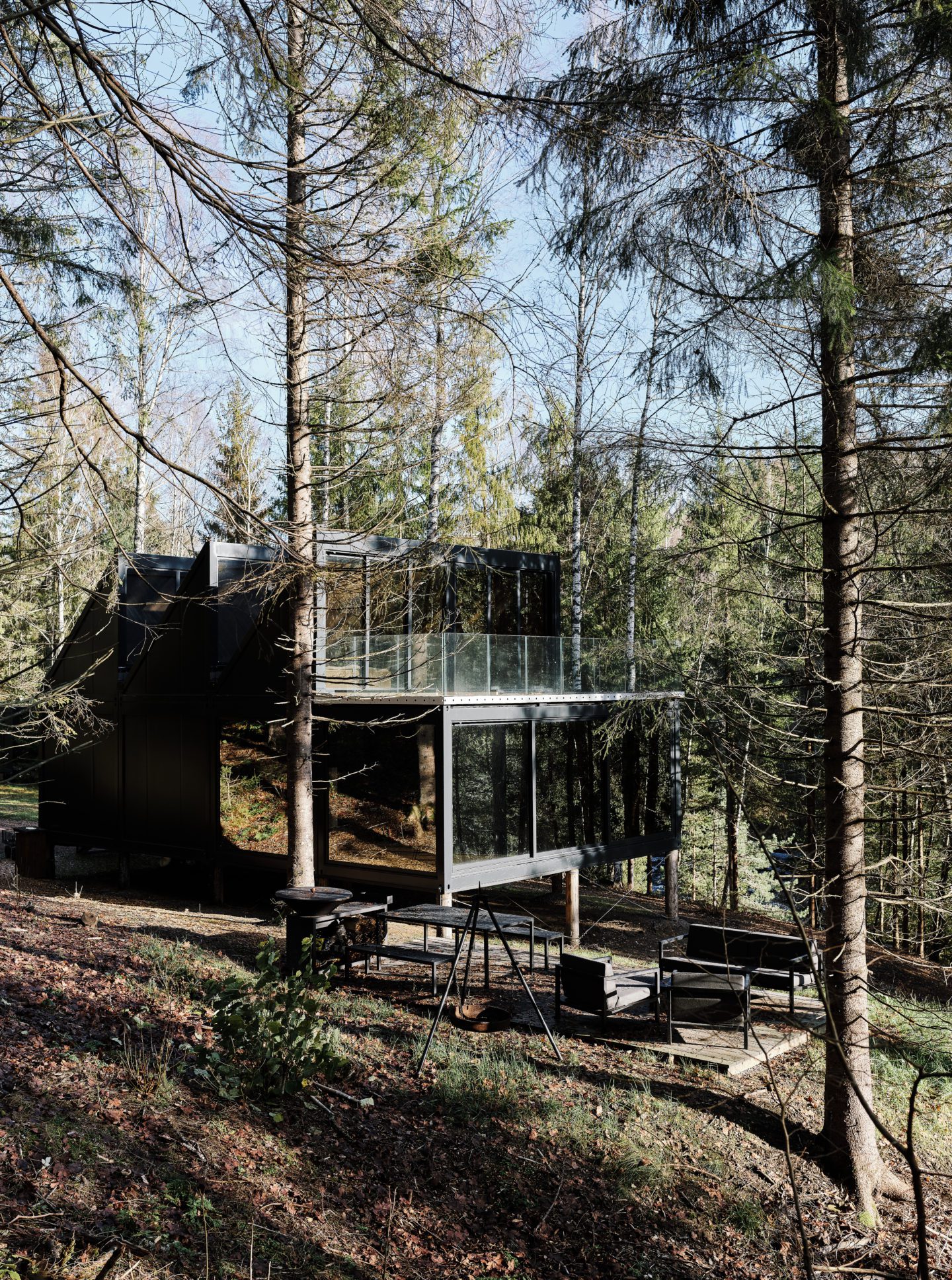 This natural material choice works perfectly for the cabins, effortlessly inserting a natural element into an already carefully curated design scheme. Alongside this, the worktop's durability (it is high heat, water, scratch, UV and stain resistant) is second to none and built to last. Plus, as it's constructed from one of the most unique and strongest materials in the world – Larvkite – you can rest happily in the knowledge that what you're viewing and utilising is a truly one-of-a-kind-piece. Having built the retreat on uncompromising design principles that included the implementation of Norwegian materials and skilled craftsmanship, it is understandable why Lundhs Real Stone was chosen for this project.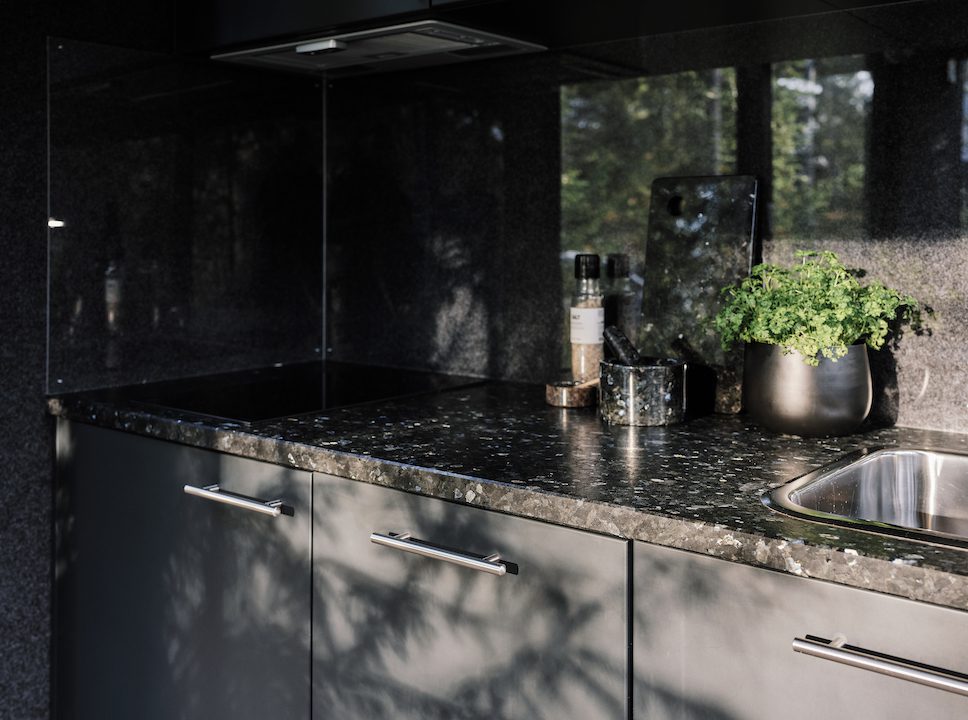 Discover more from the Laagen Cabins retreat.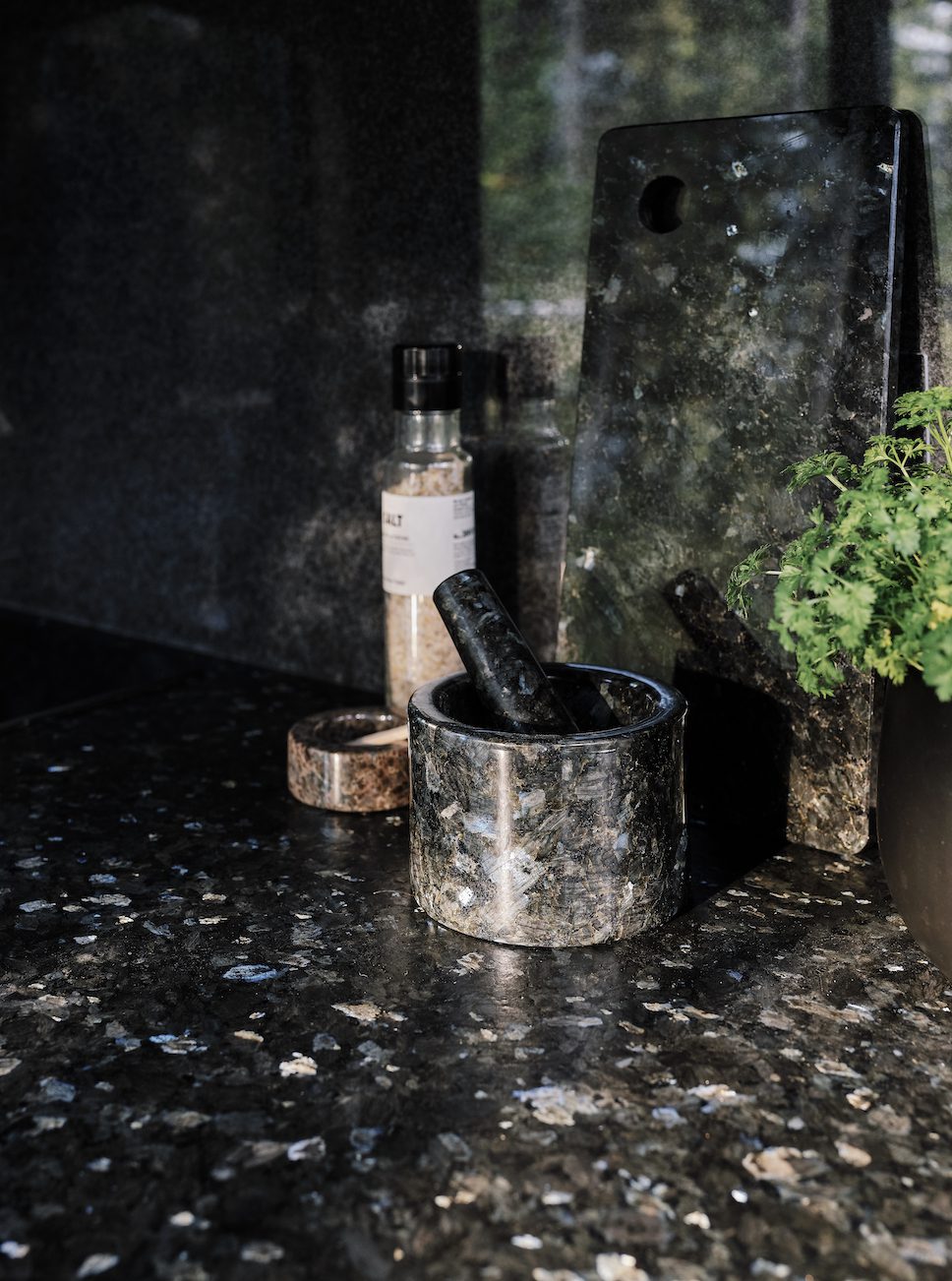 For more beautifully designed getaway ideas and builds, discover enki's architectural hotel archives.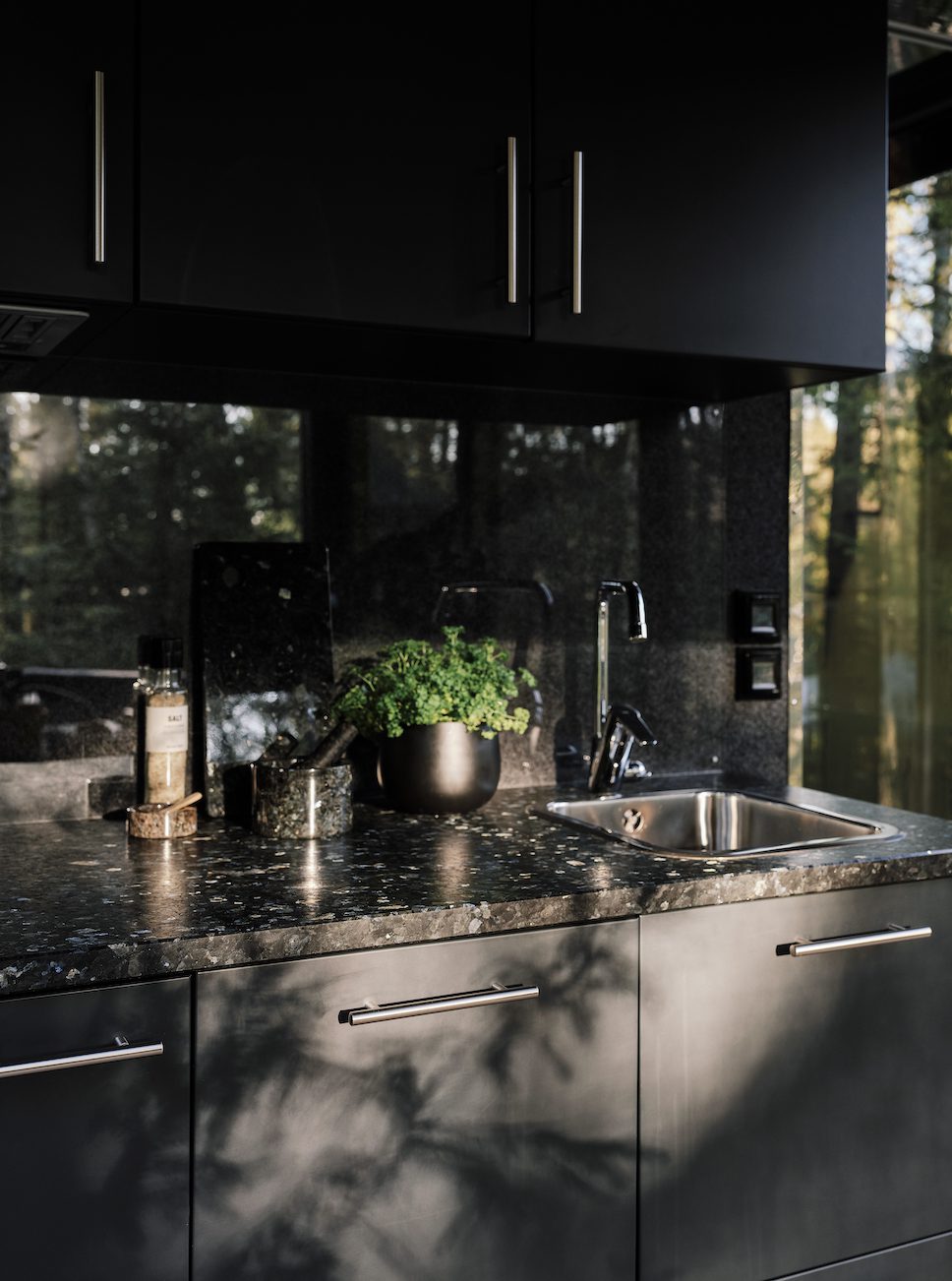 Project Notes:
Photography: Morten Rakke
Worktop: Lundhs Emerald worktop, priced from £680 inc VAT/m2