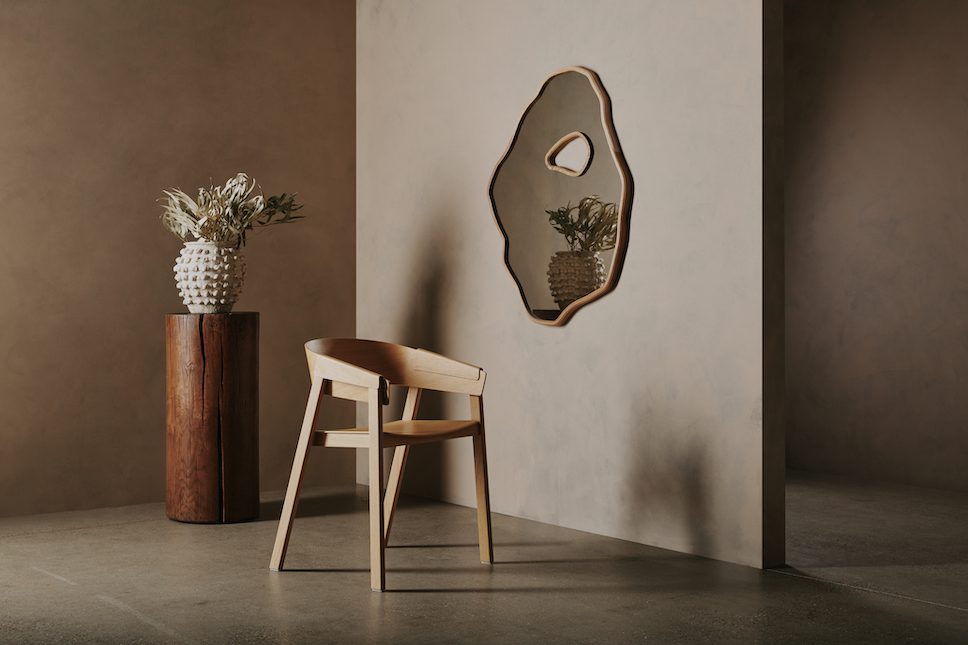 "I'm really excited to be working more with the sea! I have a few experimental plans to create weathered sculptural objects that spend part of their life on tide lines." Kieran Letts, artist and furniture maker.
Growing up on the south coast of the UK has left a lasting impression on artist and furniture maker Kieran Letts, inspiring him to draw upon found objects and coastal forms in his work. After completing his Fine Art BA at Goldsmiths, he went on to work in art fabrication and spent a few years making artworks for a number of contemporary artists. Kieran then decided it was time to branch out into other areas that sparked his interest.
"I have always been drawn to workshops," he said. "As a student I would spread myself across numerous workshops of multiple disciplines. This is the most memorable experience for me, having the opportunity to develop on an idea without an idea of a final outcome." Working with furniture makers Jan Hendzel, and most recently Sebastian Cox, has given Kieran the confidence and experience to spread his wings and begin developing his own designs.
Read on to discover more about this up-and-coming designer's work with British hardwoods and find out what materials he's experimenting with…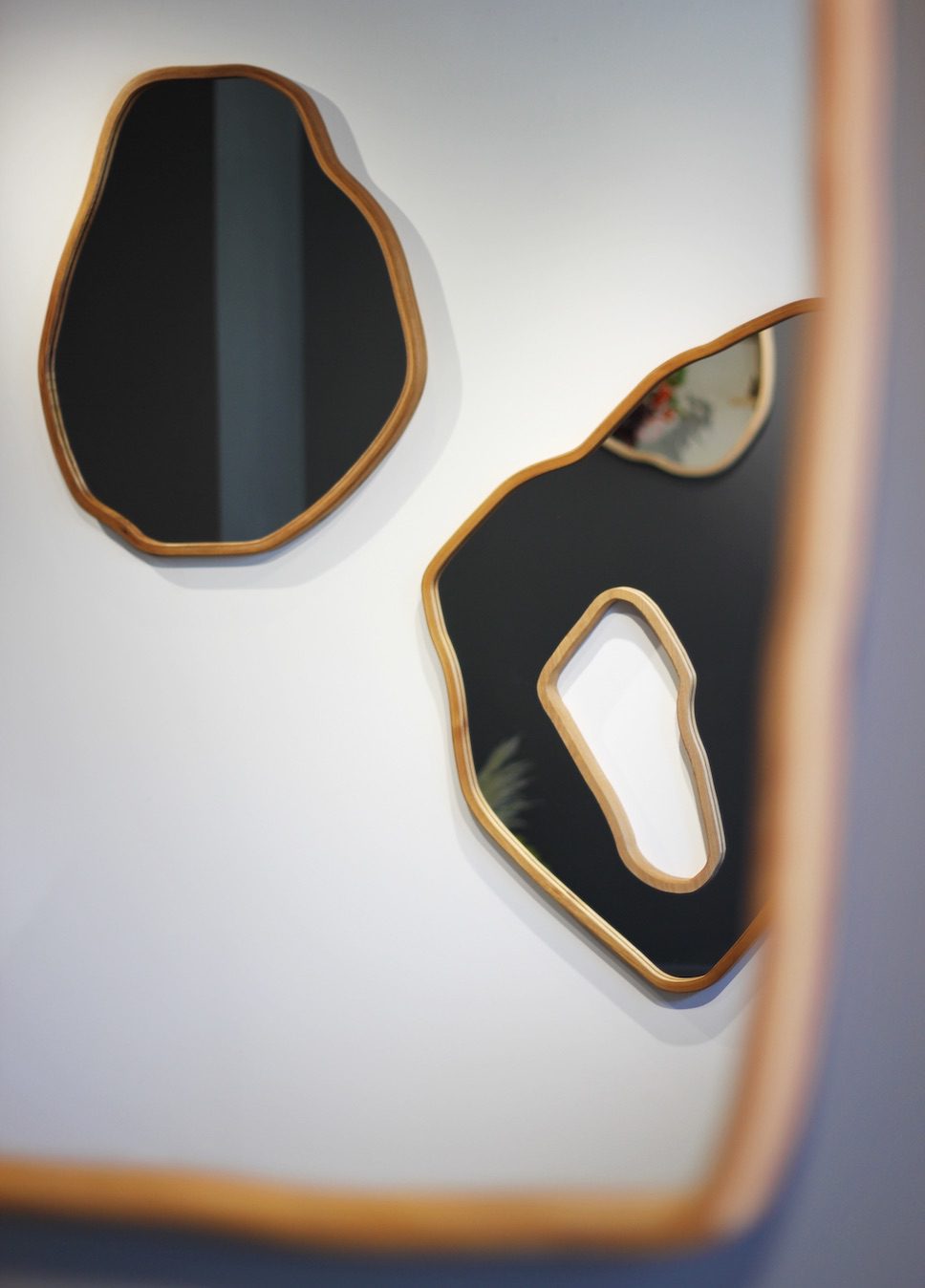 Take us back to the beginning and tell us who or what inspired you to get into art and design?
I started out as a painter, spending a lot of my time on portraiture and realism, and then that naturally progressed into a more sculptural practice. Above everything though, I guess I have always had an interest in material qualities.
Can you tell us about your experience working with craftsman Sebastian Cox?
Working with Sebastian Cox was great; I spent a couple of years there as part of the workshop team. The team was small but incredibly friendly and full of great talents. The work was also incredibly varied and no two projects were identical. During my time there I gained a huge amount of experience in making furniture in a commercial workshop.
Seb and the company as a whole share a deep interest in nature and the environment. The importance of the origins of our timber, its use, and its impact on the environment are really at the forefront of what the company stands for.
You've previously described yourself as a collector, can you expand on this?
I draw upon found objects and coastal forms as a basis for my work; as I was growing up next to the sea it seemed the most natural thing to me. I'm constantly picking up objects of interest when I return home to the coast, including stones, shells, brick, and sea glass. Objects that may remind me of a place, moment or time, or just objects I find sculpturally interesting. I'm running out of space for it all!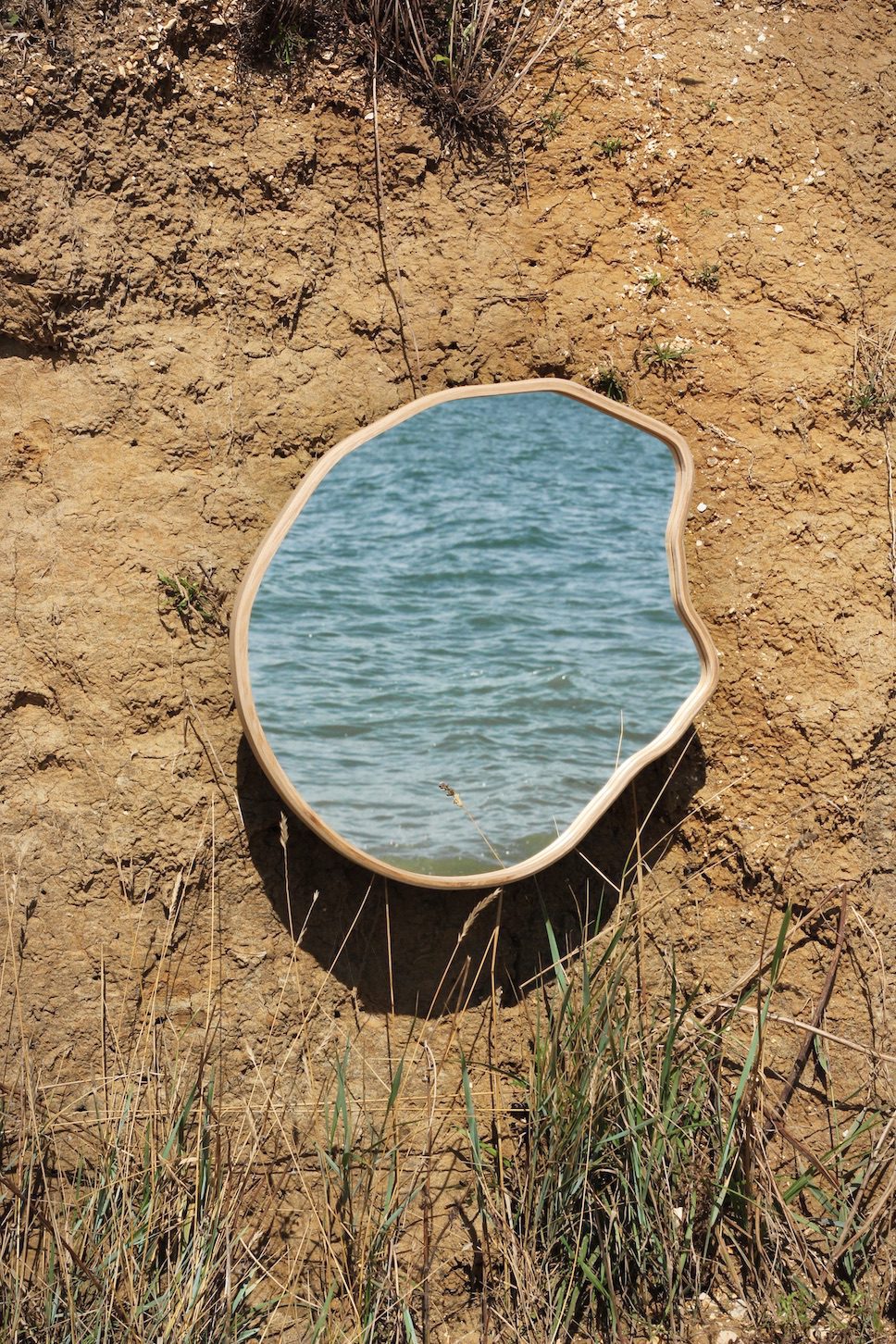 Can you tell us a fact about yourself that we would be surprised to know?
One of my main passions is soil. I'm always amazed by the incredible life affirming power of the soils microbiome. I first got into this whilst growing vegetables and making my own compost on my allotment. I'm really interested in the way that organic forms, such as stones, decay and wear away.
What drew you to working with English timber and what role does sustainability play in your work?
It is important for me to be using British hardwoods over any other material as it feels right to be making work from timber sourced sustainably, and often local too. Not only do these materials provide a familiarity and a longevity, but I also feel it is important to be using a material that in itself creates a positive impact on the environment.
In your opinion, is the design industry taking sustainability seriously?
I always get so lost in what the answer is when it comes to creating a sustainable way of making. Especially as a person who makes objects that arguably just adds to the unfathomable amount of objects in this world.
In my opinion, it's small companies that often produce the most exciting outcomes when it comes to sustainable working practices. A knowledge of sourcing well and disposing of waste in a sound manner. I feel as if there should currently be more of an emphasis on practices becoming regenerative, as well as sustainable.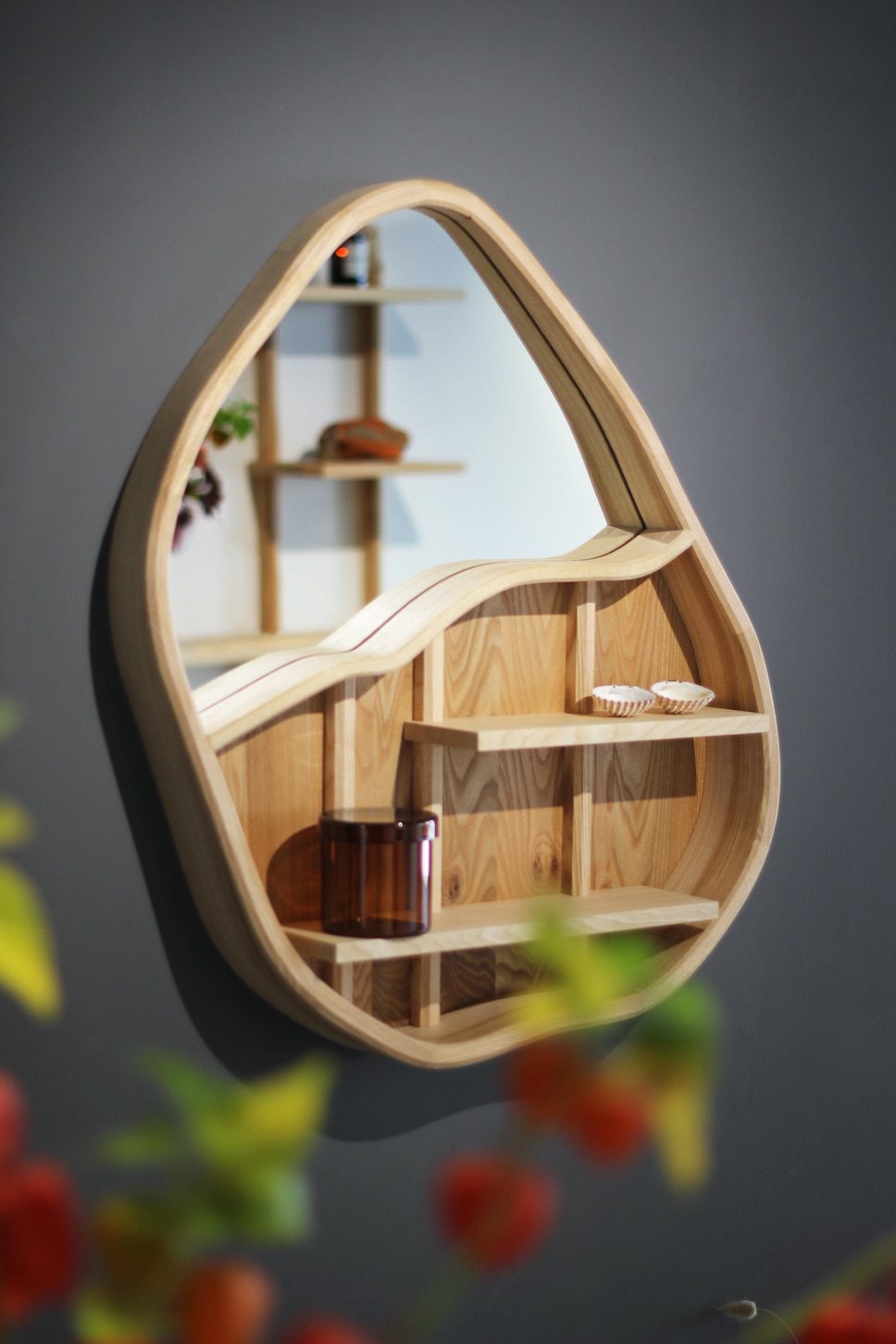 What are you currently working on?
I'm currently in the prototype and design stage of some sconce lights I've been working on for a while. It has been really enjoyable developing these as it's given me the chance to blur the line between sculptural forms and functional objects.
Are there any other materials you are interested in experimenting with?
I have had my eye on some ceramic glazes containing high levels of oxide which gives them the ability to rust. Also, I don't know if you can call it a material, but I'm really excited to be working more with the sea! I have a few experimental plans to create weathered sculptural objects that spend part of their life on tide lines.
What are your hopes and plans for 2022 and beyond?
In the short term, I'm currently in the process of moving studio and setting up my new workspace, as well as setting up an online shop. Long term, I'd love to have a workshop by the sea and also be in a position to hire a team of makers.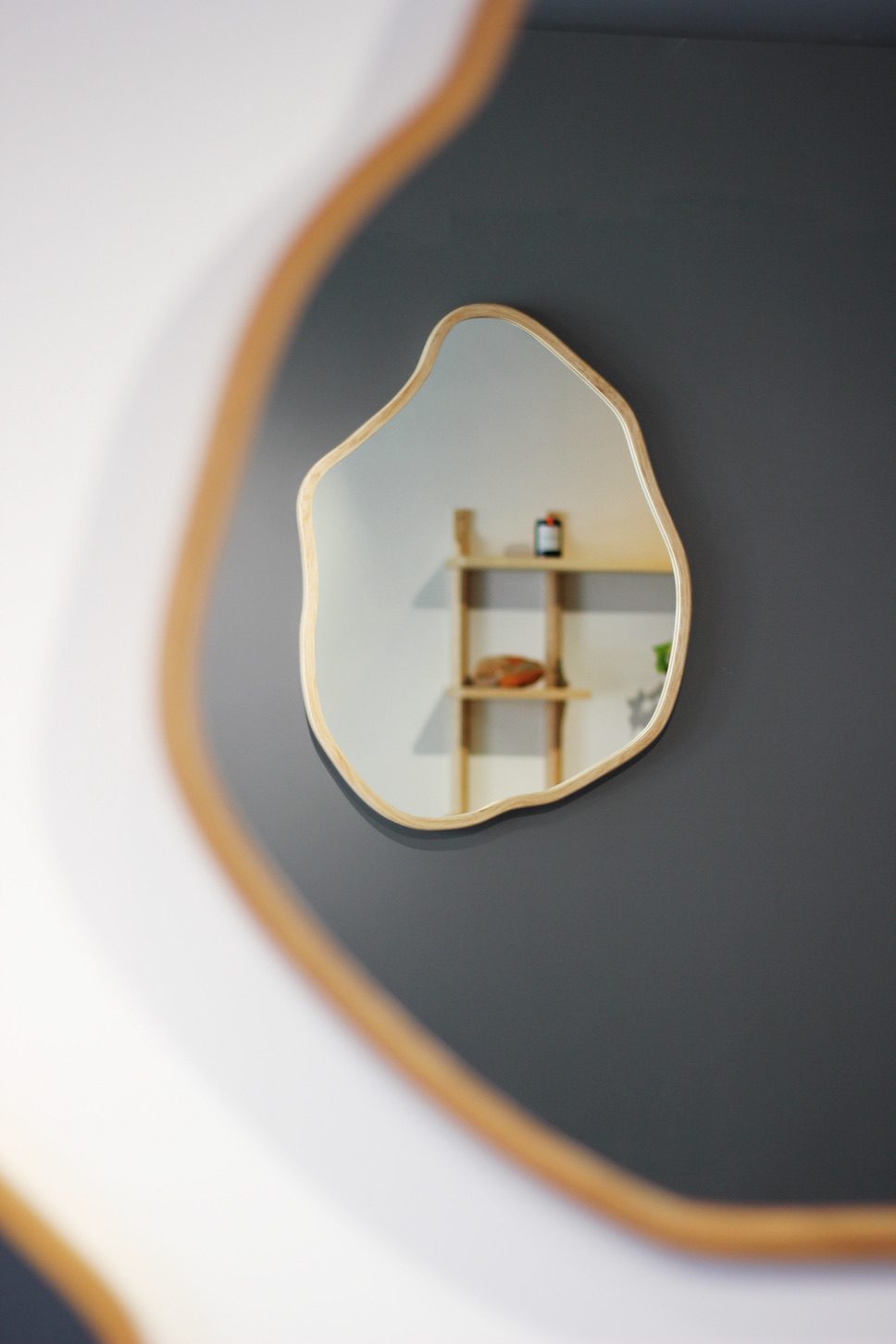 Keep up to date with the latest sculptural designs crafted by Kieran Letts.
Take a look more designers and creatives in our Meet the Maker series on enki.