With a characteristic touch, wild white oak is the newest addition to the exclusive Edition Lignatur collection of natural wood bathroom furniture by Keuco and Team 7.
Bringing a new look to the original collection designed by Tesseraux + Partner, the wild white oak features prominent dark knots for a characteristic feel. It adds to the existing real wood finishes including light oak, Venetian oak, and noble walnut. What makes it special is that each piece is custom-made and hand-built to order, and the finishes can be added to the range of washbasin units, mirror cabinets, side and tall units, and bench seats.
The beauty of the wild white oak surface is enhanced through a treatment that includes a natural white oil, giving it its distinct appearance. Not only this but each piece with Edition Lignatur solid wood has its own individual markings that make it one of a kind.
Adding a practical and durable touch, the vanity units for surface mounted round washbasins, as well as side units and the coordinated side units come with a choice of either ceramic or glass cover plates. With sensitive, built-in lighting the vanity units are also well-designed for easy and accessible storage.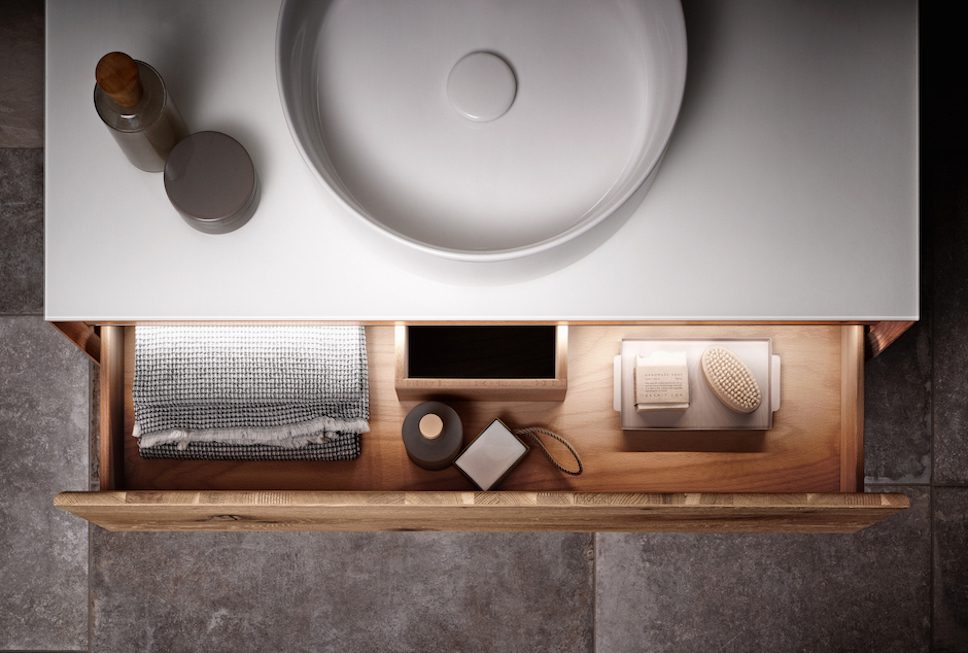 Every thoughtful detail highlights the traditional art of woodworking that Team 7 bring to the table with this collection. Considered craftsmanship is brought to light in the design of the open shelf within the triple-sided light frame of the mirror cabinet. It's a place to perch any essential skincare products you use daily, or makes the ideal spot for a bottle of perfume or a hairbrush, for example.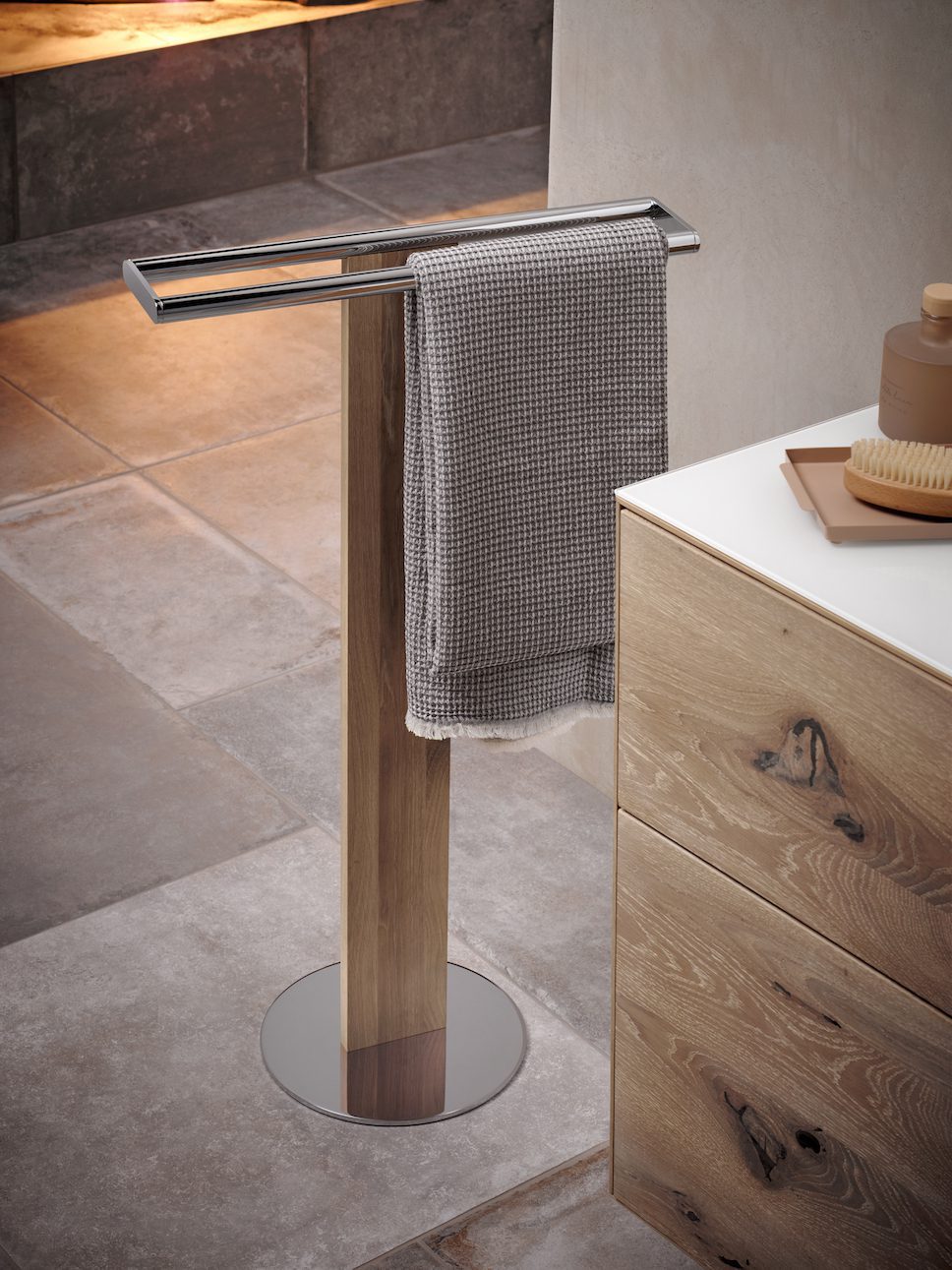 As a complete collection, Edition Lignatur works together to not only bring function but a tactile touch to any bathroom. Even the fittings and accessories add a final touch, with floorstanding holders for toilet tissue and towels in chrome or new brushed finishes.
As a contrast to the wild white oak, the Venetian oak furniture (pictured below) is richer and warmer in its aesthetic appearance. "It is made of aged oak piles from the lagoon city of Venice, with their natural shipworm markings as a key feature," the bathroom experts at Keuco explain of its differentiating qualities.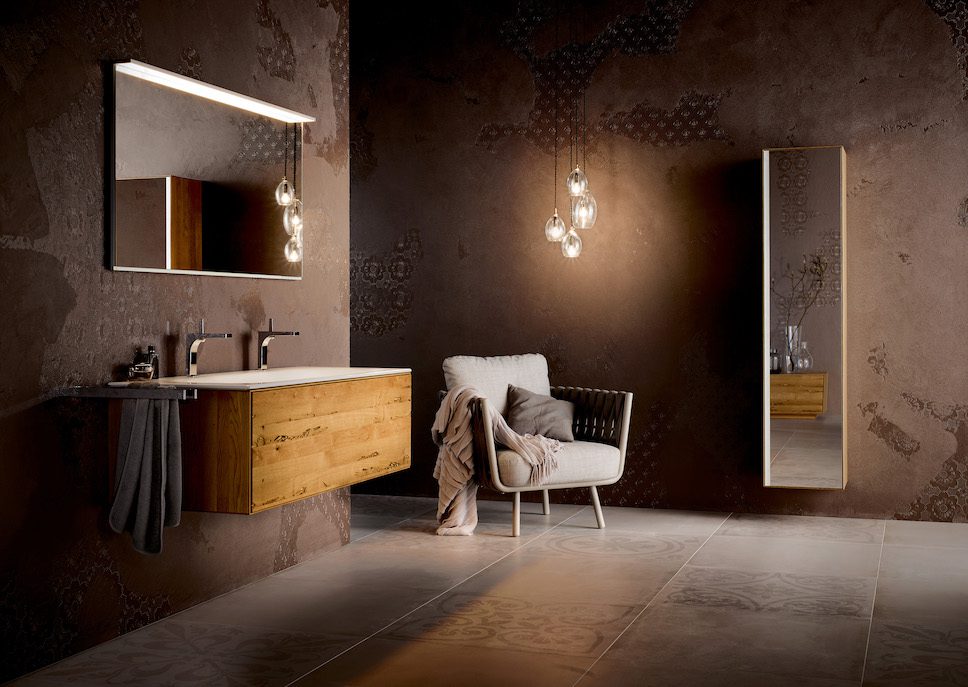 See more stylish bathroom ideas from Keuco and handmade furniture by Team 7.
Also, read out meet the maker with designer Bertrand Lejoly on his D-Neo bathroom range for Duravit.