Kaldewei, leading international manufacturer of recyclable superior steel enamel bathroom solutions, effortlessly fuses high-quality material with unmistakable style. With over a century of refined techniques, striving for the best in design sophistication and pioneering high-quality material, the trust of bathroom owners and designers around the world is well-placed with this acclaimed brand.
Central to creating Kaldewei's premium Iconic Bathroom Solutions are collaborations with respected designers such as Arik Levy. Already the recipient of multiple awards for his inspired Meisterstück Emerso bath and washbasin in collaboration with Kaldewei, Arik Levy's exceptional contributions to design have cemented his place among the best. In recognition of his work, he was presented with the prestigious Lifetime Achievement Award at the Designer Kitchen & Bathroom Awards 2019 last month.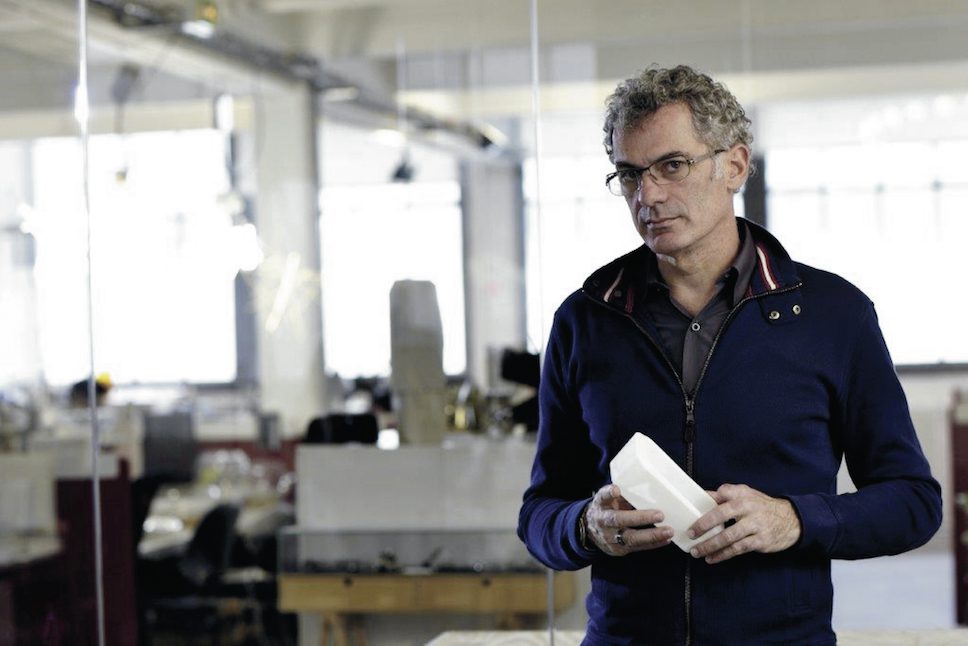 In partnering with Kaldewei, Arik Levy employed his versatility as a designer and rose to the challenge of working with Kaldewei's iconic material, steel enamel. A combination of functionality and beauty, the result is a unique freestanding bath, its rim designed to curve in on itself in a way which is reminiscent of the water it holds, alongside a matching washbasin with a design inverse to that of the bath.
"Compared with other materials with which I work, steel enamel is longer lasting, the surface is non-porous, and it is the epitome of sustainability. Those who make products from this material strive to create something perfect, something that lasts – and that applies equally to Kaldewei and to me." Arik Levy
Kaldewei's pioneering design portfolio of shower surfaces, washbasins and baths has received over 150 design awards – making them an ideal partner for architects and designers to envision innovative approaches to sustainable bathroom design. With over 100 years' experience across four generations, Kaldewei is a pioneer of sustainable bathroom manufacturing. Resource-efficient creation and materials optimised to last make Kaldewei able to guarantee reliable lifecycle costs – underlining this manufacturing and material excellence with a 30-year warranty, ensuring that their bathroom solutions continue to stand the test of time, in both beauty and quality.
In the push for sustainability, conserving resources is crucial. Kaldewei's highly sustainable steel enamel offers an ideal option for architects and homeowners furnishing buildings with the environment in mind. Fusing steel and glass for a perfect symbiosis of each material's best attributes; durability and longevity make this material ideal for long-lasting, frequent use in the home without compromising on elegance. Its smooth surface shows no scratches and has no place for dirt, rendering environmentally harming cleaning products unnecessary.
A member of the US Green Building Council LEED and winners of the prestigious Green Good Design Awards 2017, Kaldewei have been recognised for their sustainable drive and are certified with an Environmental Product Declaration. Dedicated to supporting the UK government's carbon-neutral 2050 target, Kaldewei is committed to creating products that are 100% recyclable and additive-free, making their sustainable material an ethical and environmental option for all.
Discover more designer collaborations and information regarding Kaldewei here.
For more design stories on enki, click here.