With the completion of the £2.3 million Bothy and Tùr in South Lanarkshire, the Glasgow office of jmarchitects has sustainably upgraded the visitors experience at Cuningar Loop Forestry Park.
A timber-built Bothy building and Tùr, a lookout tower with ramped access, offer new facilities and allow visitors a chance to take in the 37-acre woodland site, situated on the banks of the River Clyde in Rutherglen.
At the heart of the Clyde Gateway, Scotland's most ambitious regeneration programme, the park is a transformational green space project. By introducing the Bothy and Tùr, jmarchitects aimed to further enhance the visitor experience and encourage greater use of the park.
Both the Bothy and Tùr show sensitivity to the natural environment, encouraging the protection and nurture of the local biodiversity. For example, the use of homegrown timber embeds the structures into their context and off-site manufacturing meant minimal impact was made on the site.
"The Bothy's relationship to the park, river, and city beyond was pivotal," explains jmarchitects. "The large windows frame views of the surroundings, and the 'barn' doors bring the spaces into the landscape, allowing activity to spill out, creating a dynamic environment that the community can use in all seasons."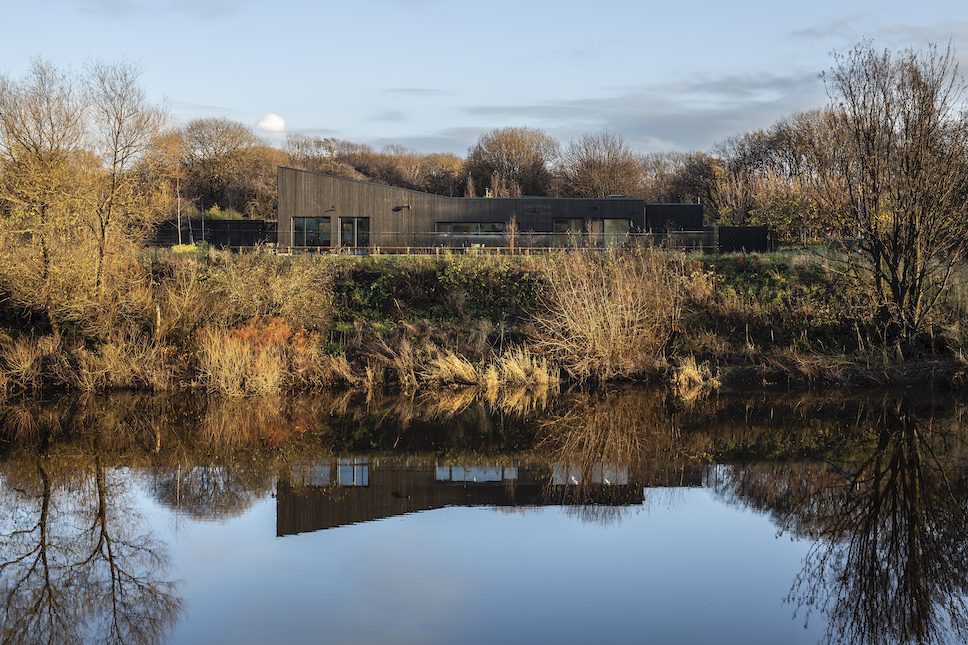 There's a nod to the traditional Scottish Bothy in the design, with the compact linear plan deriving from the customary 'but and ben' arrangement. Two multifunctional community rooms situated on either side of a central entrance are purposely designed to provide a permanent base for groups and activities throughout Cuningar Loop Forestry Park.
Offering an easy access lookout point, the Tùr is elevated above the tree line to offer uninterrupted views and inspire visitors to explore the area further. "Working with the existing trees and topography, the walkway and Tùr create a memorable and changing journey through the park accessible to all," adds jmarchitects.
"Bridging the unremedied land and the large meadow, this previously inaccessible area of the park can now be enjoyed by the public in a new way."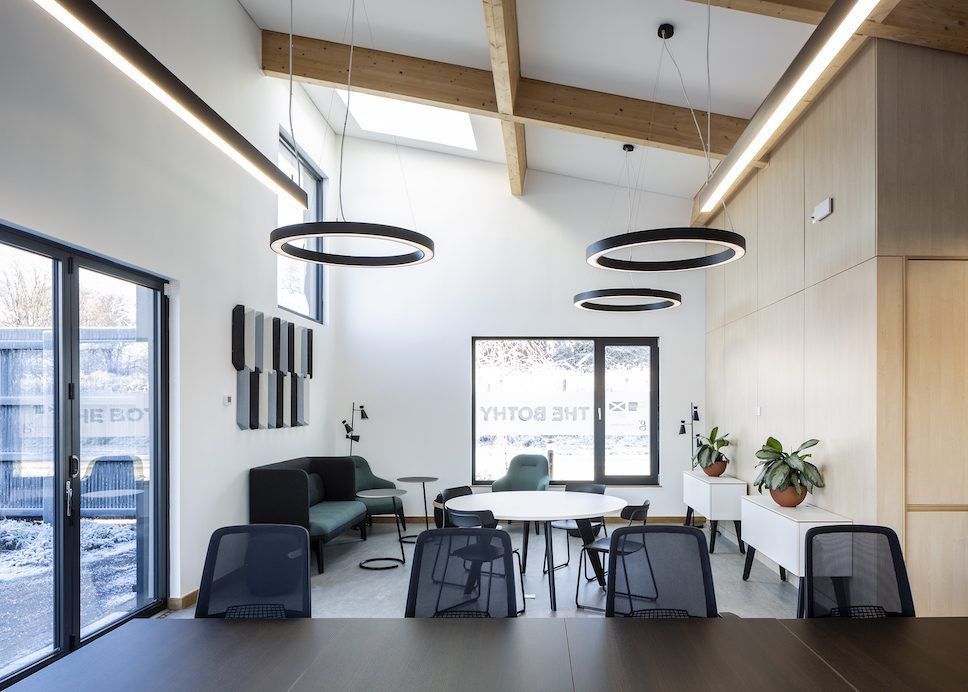 Project details:
Location: Rutherglen, Scotland
Client: Clyde Gateway
Architect: jmarchitects
Construction: Linear Design & Construct
Project value: £2.3 million
Quantity Surveyor: Gardiner & Theobald LLP
Photography: Keith Hunter Photography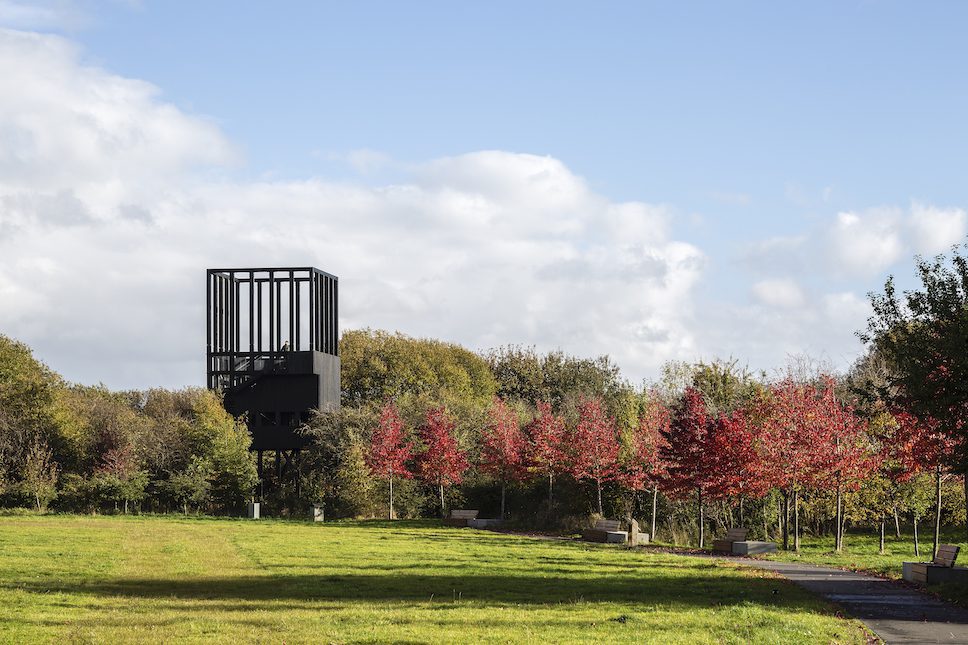 Learn more about the environmental architecture and urban planning projects by jmarchitects.
Discover more sustainability news on enki, including our round-up of the latest eco news you can use in Enki's Eco Edit: March 2023.