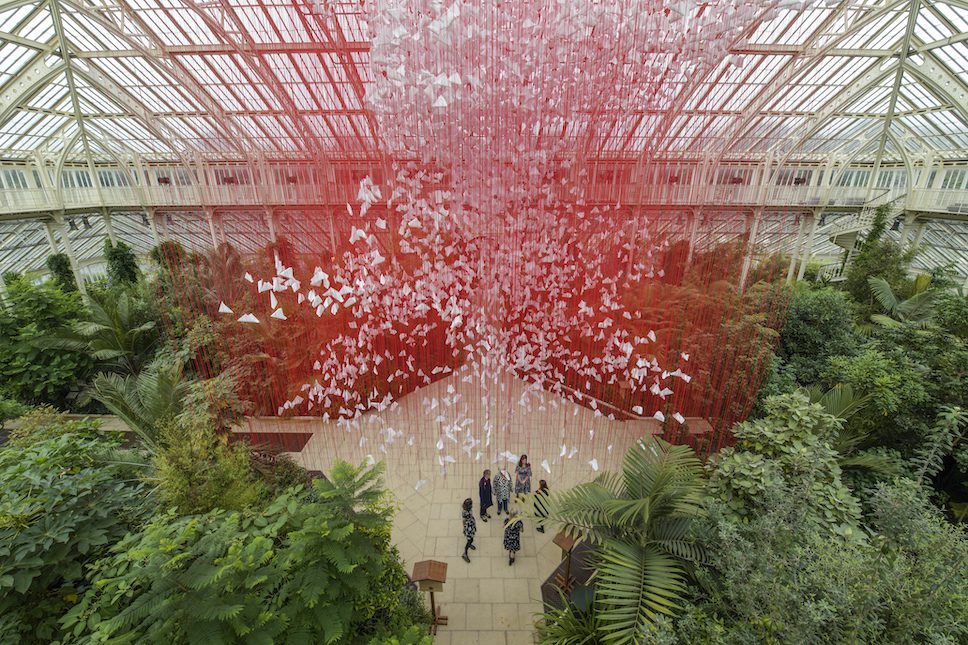 This October, The Japan Festival at Royal Botanic Gardens, Kew, is honouring the plants, art, and East Asian culture with colourful installations, artistic displays, and events.
Kew's majestic Temperate House is home to the central installation 'One Thousand Springs', by Japanese artist Chiharu Shiota. Suspended from the roof, the room-spanning scale of the art piece instantly impresses with its spectacular construction of 5,000 haikus hanging pithing a sea of red threads.
Shiota's One Thousand Springs explores the theme of human existence and tells stories of our shared connections with nature and form, sharing the haikus or short poetic pieces submitted by members of the public. "The traditional haiku mentions one of the seasons and many haikus are based on observations in nature," explains Shiota, emphasising the beauty of storytelling and reflection.
What's more, visitors can also enjoy an emotive soundscape by sound artist Yosi Horikawa within the Temperate House. The sensory experience captures tranquil sounds recorded in Japan, from harmonious natural sounds of the rivers and waterfalls of Kagoshima to bird calls set across the waves of the Philippine sea.
The Temperate House is the perfect setting to celebrate the rich and fascinating culture of Japan that is known for its strong connection to nature through contemporary art.
There is also so much more to explore outside with plenty of horticultural displays, including a contemporary Japanese garden and a celebration of the chrysanthemum, the national flower of Japan. Visitors can enjoy the tradition of Momijigari, the Japanese custom of leaf hunting, and wander along the 1.5-mile trail across the Gardens to see stunning autumn foliage across Kew's 14,000-strong tree collection and take in Japanese landmarks such as the Minka House.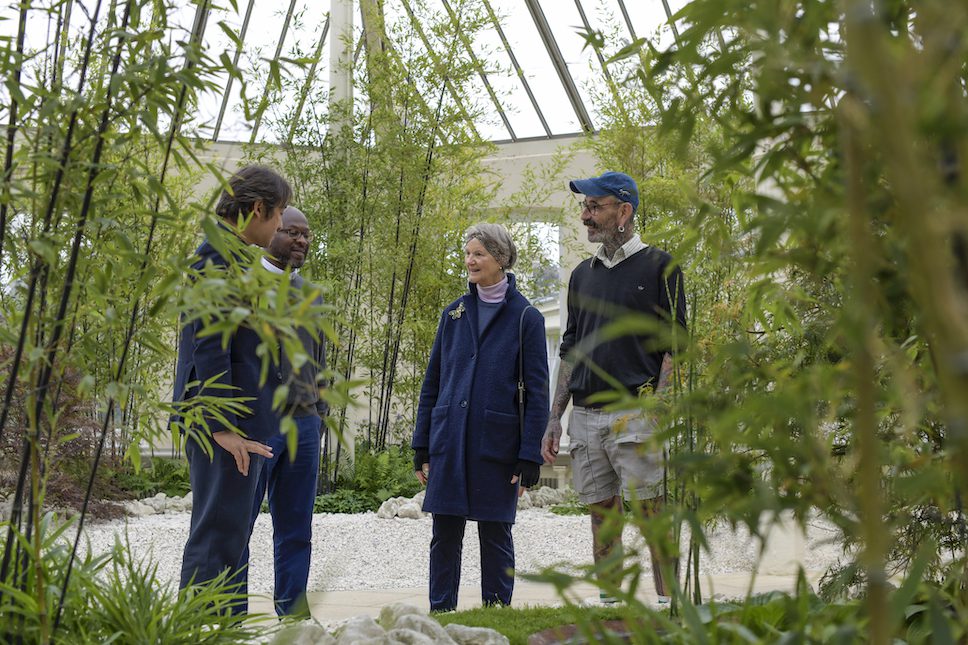 The Japan Festival, supported by eco-heating technology brandDaikin UK, is running until 31st October. Find out more information online at Kew.
Find out about more of the latest design events on enki.