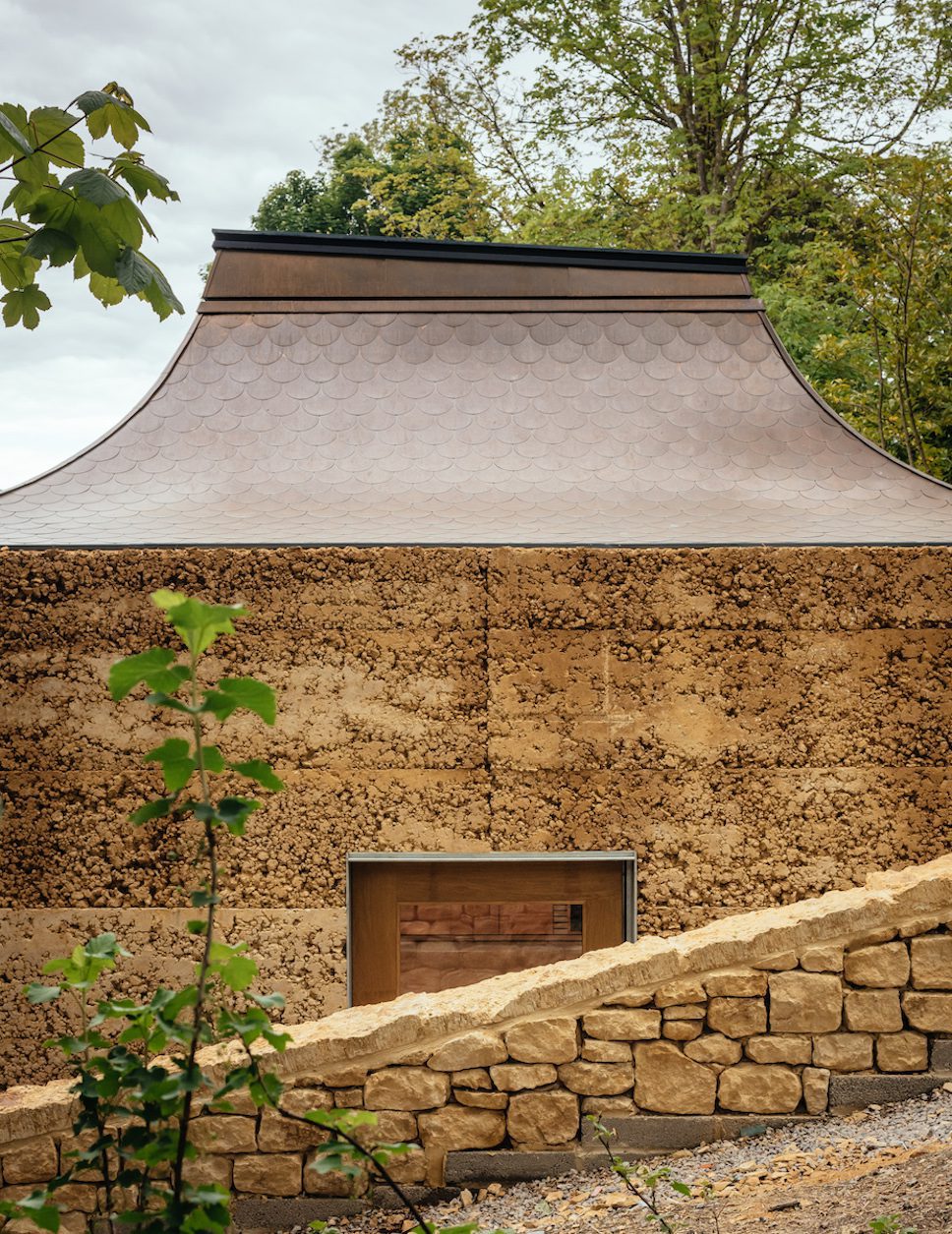 The Newt in Somerset hotel has recently revealed its new yoga studio, a rammed earth design by Invisible Studio.
Set within the historic country estate's vegetable gardens, the studio is part of a family of buildings including the Newt's lakeside apiary and exhibition venue, the Beezantium, and the fitness centre. Designed by Invisible Studio, with the architecture led by the practice's founder Piers Taylor, the buildings share a beautiful natural materiality.
The yoga studio is adjacent to the gym and the same scale, and where the gym features a large window overlooking the landscaped gardens, the yoga studio has a more insular design. A single opening positioned at the apex of the roof creates a more reflective atmosphere, giving practicing yogis a chance to mindfully watch the clouds pass by.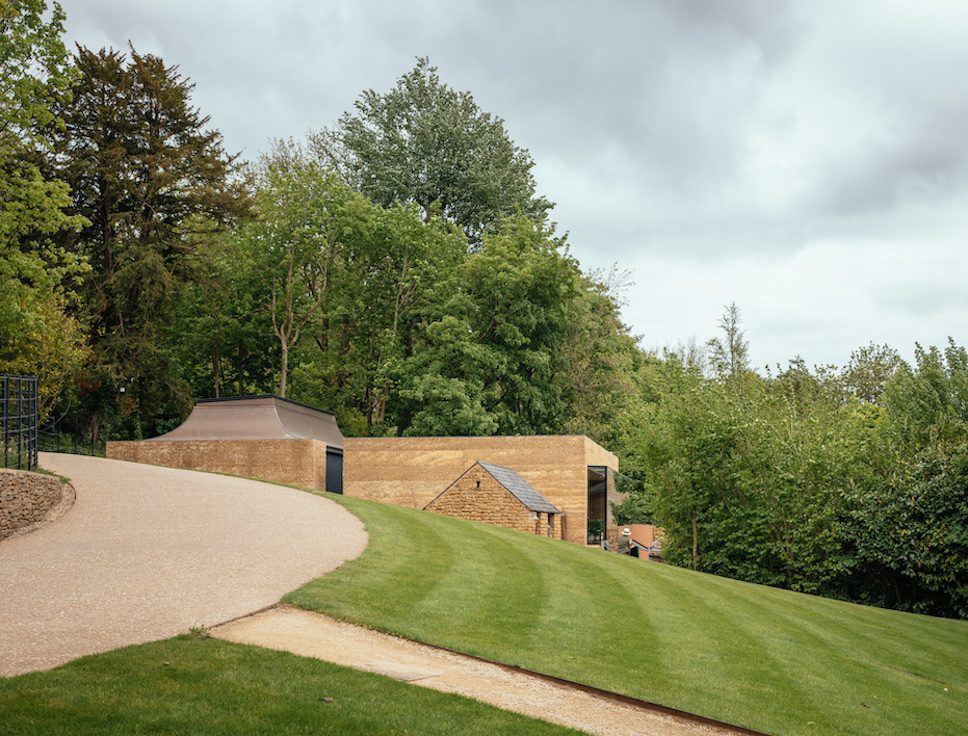 We asked architect Piers Taylor more about the inspiration behind the eco-friendly construction and he reveals more about the design details…
You say that you aim to push boundaries with your work. How would you say you've done that with the new yoga studio?
With the scale of the rooflight; it is 11 metres long, designed as a single double-glazed unit with no divisions. Also, creating the external rammed-earth walls with no overhang is a challenge in the UK.
What are the environmental advantages of rammed earth construction?
It has less embodied carbon than concrete or masonry, and this is due to the fact that less cement is used and there is no firing involved (known for consuming a lot of energy).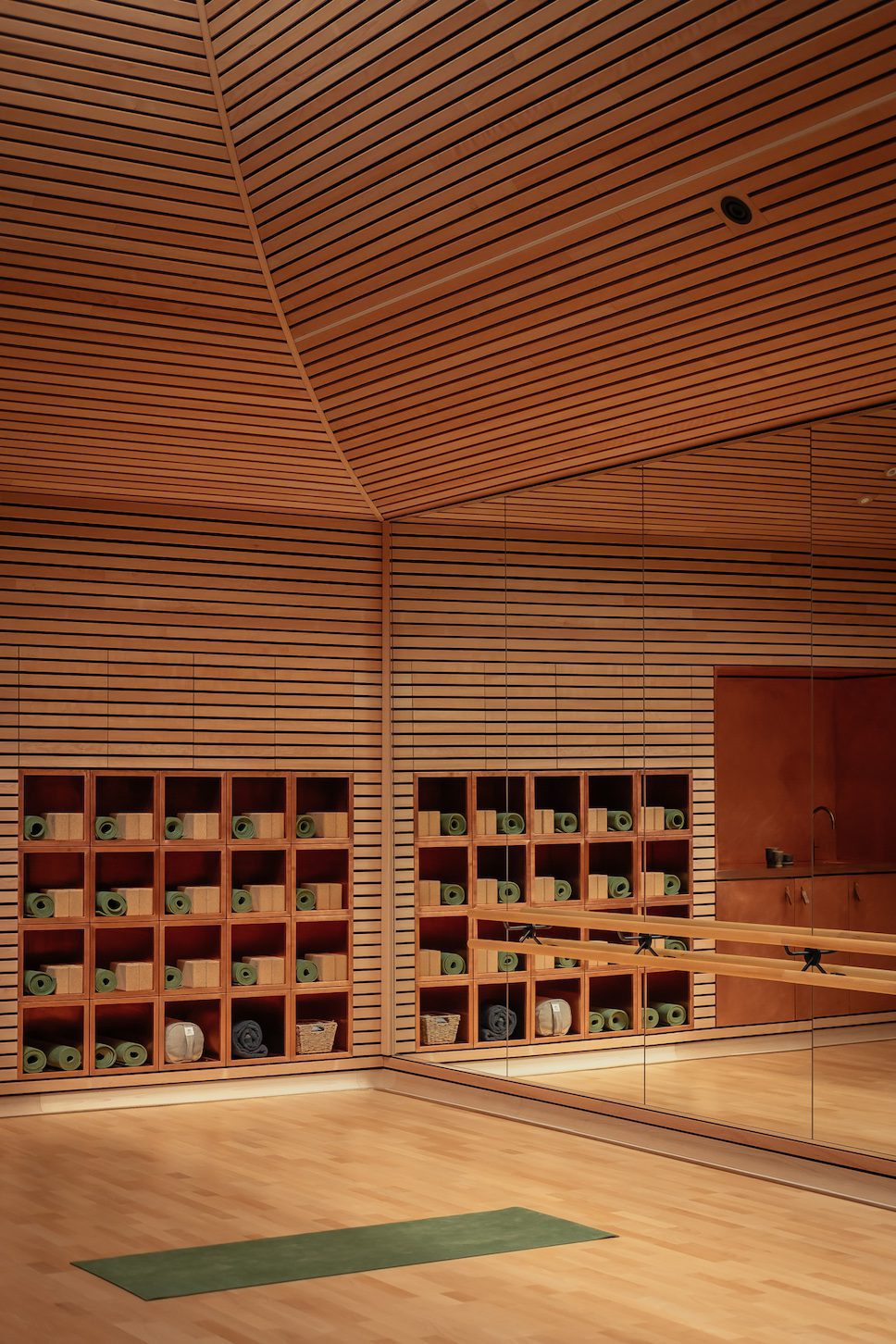 What inspired the shape of the building and the single roof light?
Before the Beezantium was fitted out, the Newt were using that space for yoga and they loved the rooflight. When we were then briefed to create a yoga studio that was semi-submerged in the slope and with no outlook, it made sense to have a view of the sky and also to create a lofty, inspiring space.
Can you talk us through the natural materials you've used and why they are effective in creating a beautiful yoga retreat?
The external walls use materials quarried locally and the colour is the shade of the local stone and sand. Copper shingles are used for the roof, giving a nod to the Newt's lakeside apiary and exhibition venue, the Beezantium. The inside is lined entirely in warm, honey-coloured beech with copper storage units. I really like using just one material on everything, and having top light – it makes a space to really focus on the embodied act of yoga.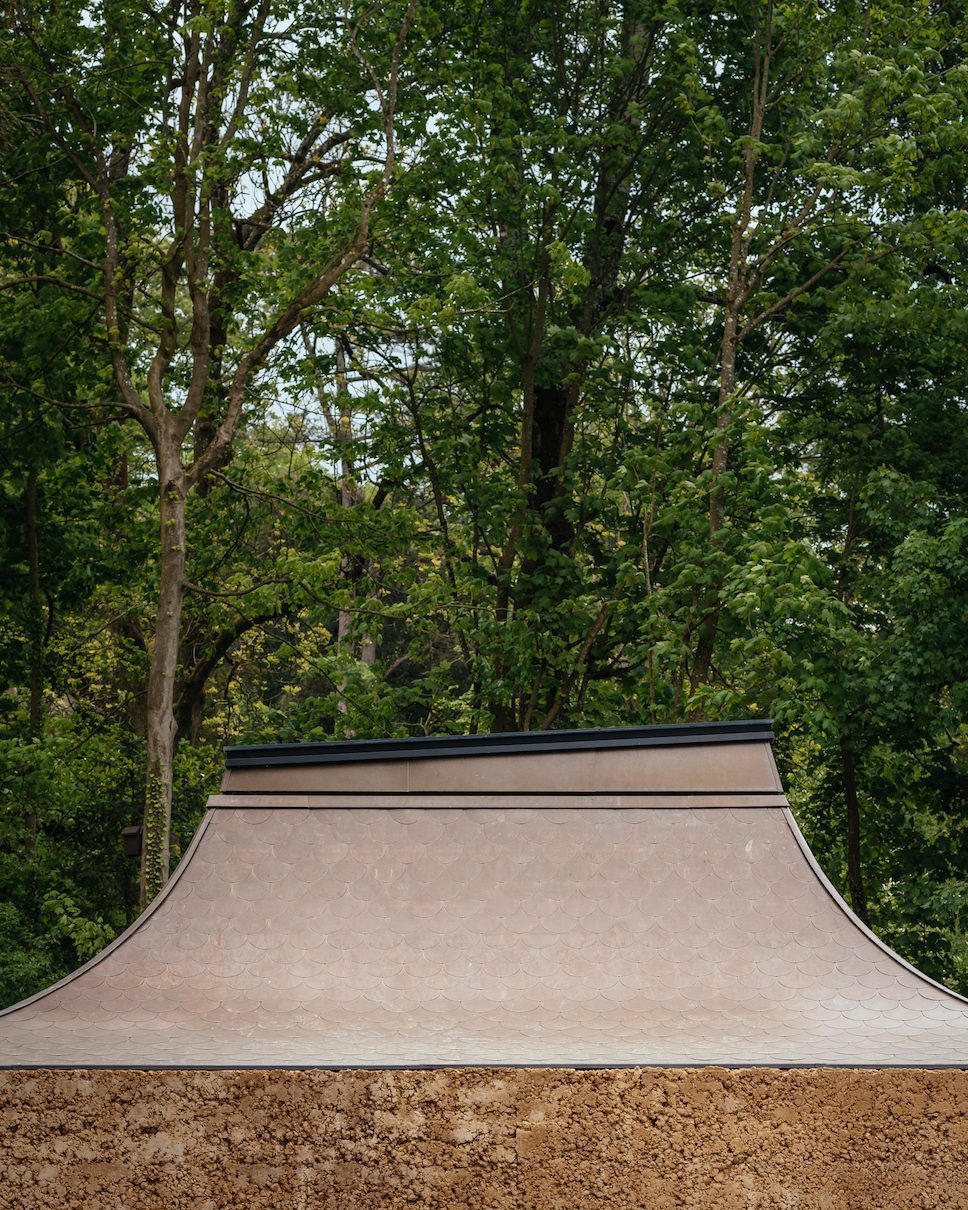 Project details:
Architects: Invisible Studio
Structural Engineers: Hydrock with GLASS Limited
Mechanical & Engineering: E3
Planning Consultant: AZ Studio
Photography: Jim Stephenson
Discover more innovative architectural projects by Invisible Studio.
Keep up to date with all of the latest architecture news on enki.