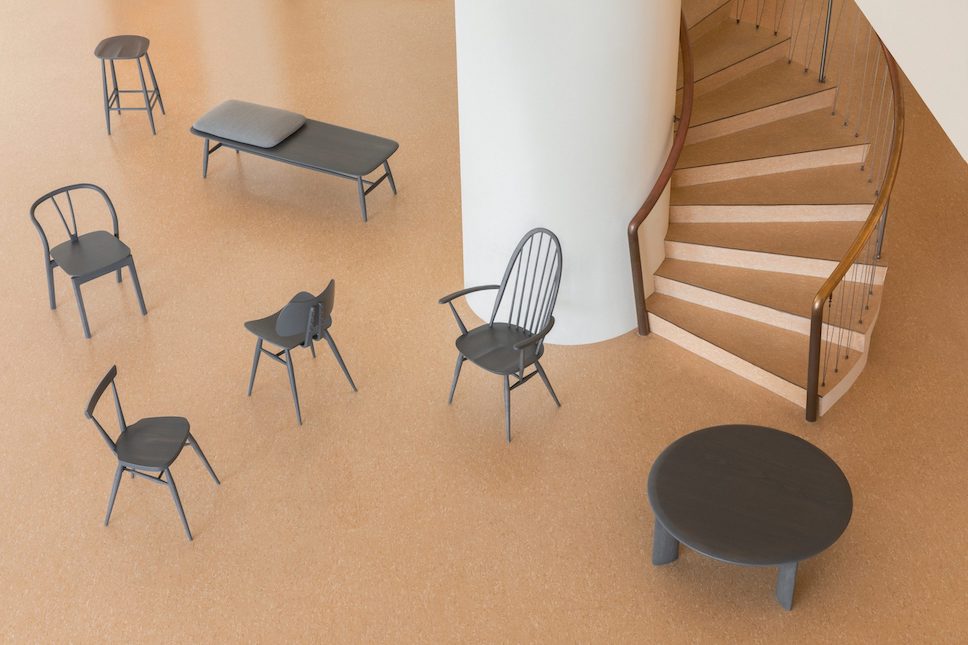 British furniture maker Ercol has introduced a sister brand called L.Ercolani, honouring its founder Lucian Ercolani as it embarks on a new design era.
Celebrating 101 years of making well-crafted furniture, Ercol will put its classic furniture pieces into capable hands as L.Ercolani will showcase everything from the iconic designs from the 1950s along with contemporary pieces in collaboration with a line-up of international designers.
"We are proud to launch a new British brand inspired by my great grandfather. 'The Old Man', as we call him, believed in making furniture that was modern and honest, designed and crafted to be cherished for generations," Director Henry Tados shares. "His iconic pieces from the 1950s inform our DNA, but much like Lucian always looked to the future, we too are looking to create a new collection, combining archival and original designs."
L.Ercolani reinvents and reinterprets Ercol's unadorned aesthetic and quality craftsmanship, using solid ash and walnut rather than oak to elevate its collections. The contemporary design pieces in the collection are from the likes of Norm Architects and Lars Beller Fjetland, among other globally recognised designers. The Reprise chair by Norm Architects (pictured above) combines British craftsmanship with Scandinavian simplicity. This collaboration has been described by L.Ercolani as one that is "based on a native familiarity, reflected in their uncompromising approach to form and function."
This new direction is evolving the brand's variety of beautiful and long-lasting furniture, whilst staying true to its time-honoured ethos.
Take a look at more beautifully designed classic furniture at L.Ercolani.
Discover more design news stories on enki.