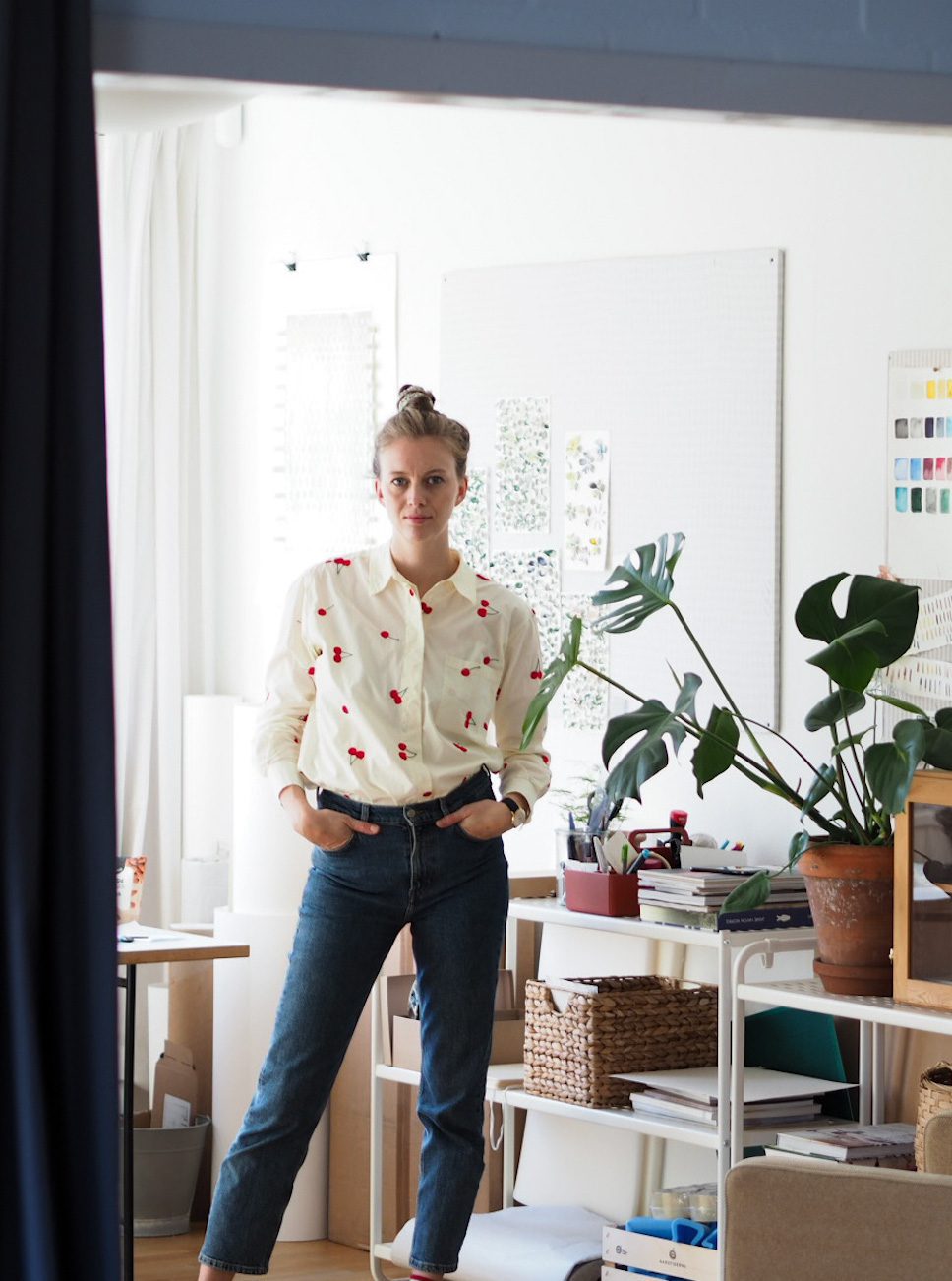 "I create art to remind myself and others to go out into nature, because it's so important for us.
I want people to notice the little, beautiful details in nature, and just slow down for a moment."
Silke Bonde, Danish paper artist.
With an intention to invite nature inside, paper artist Silke Bonde uses soft colours and draws inspiration from organic shapes to create beautiful artworks.
Most of her creative process happens on watercolour paper, as she learnt from watching her mother paint when she was younger, and her folding technique is an ever-evolving process.
Based in the beautiful city of Copenhagen, Denmark, Silke's work is constantly inspired by the nature and colours around her, with her style evoking an aesthetically pleasing and calming simplicity. Her designs are quietly playful and are intended as a gentle reminder to us all to appreciate all the beauty of nature around us every day.
Silke sat down with us to talk about how the love of her craft developed and she tells us about the joy she finds in her work…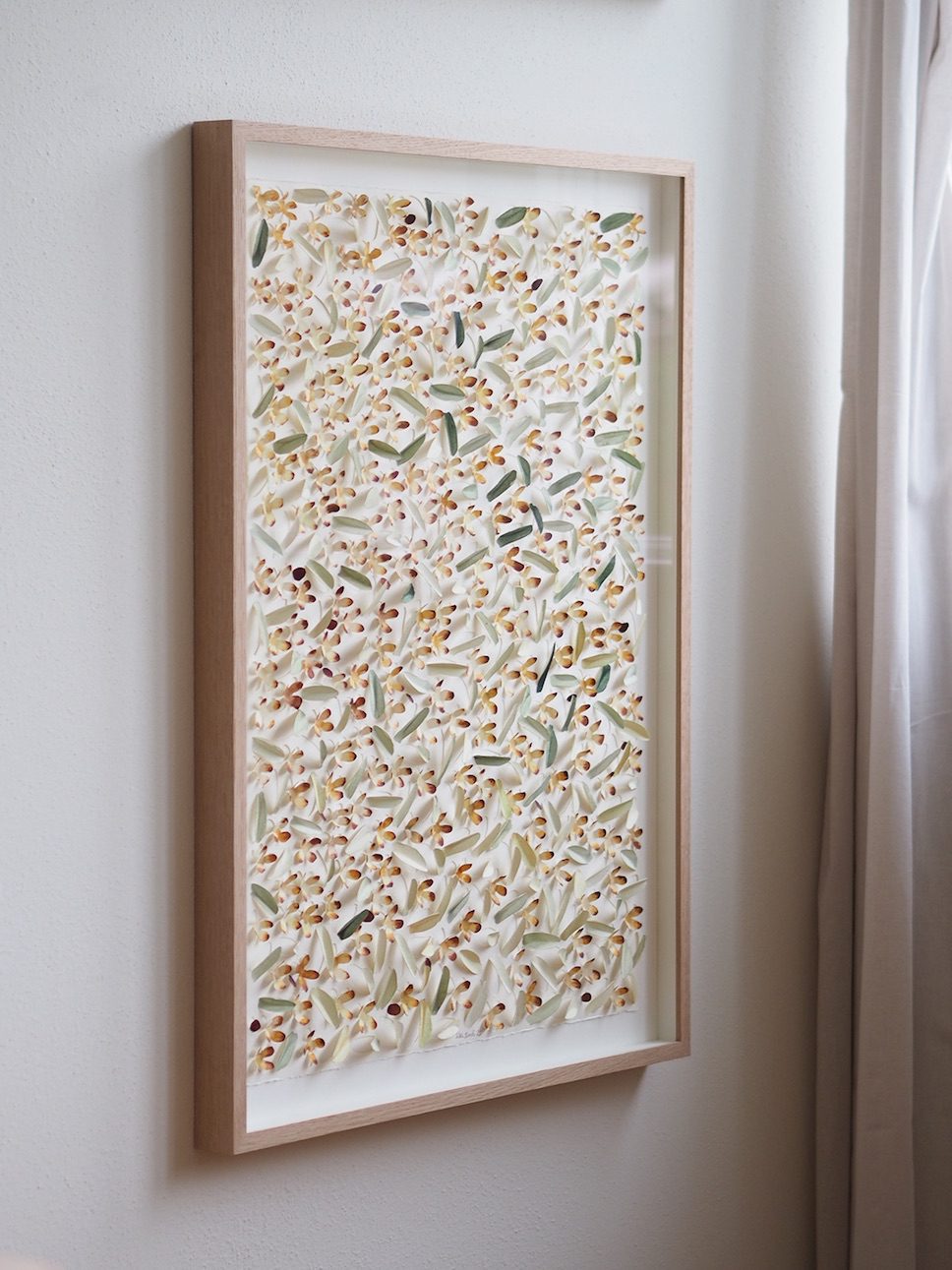 What inspired you to start your own business?
It was around eight years ago, during the time I was studying Design and Business in Copenhagen and I had just started a design blog. I created some images that people suddenly showed an interest in and wanted to buy., so I quickly went to the watercolours. Ultimately, it has been a mix of coincidences and my creative mind that has led me to where I am today. I have always been very creative, even going back to my school years. Ideas just pop into my head and I have the desire to bring them to life.
How did you learn your craft?
My mother often painted with watercolours when I was growing up, and then I developed the paper folding method myself after many years of working with flat paper.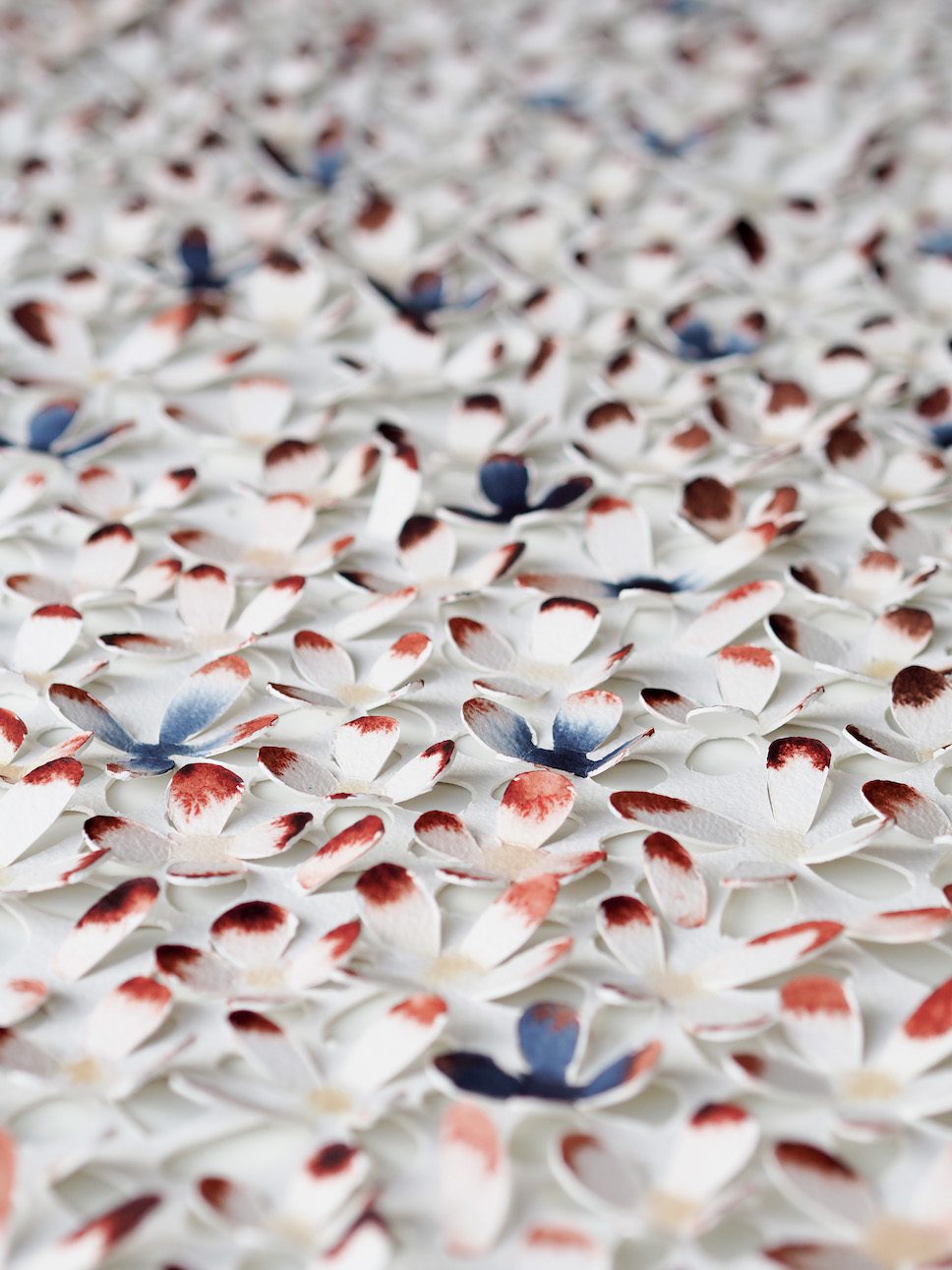 Can you tell us about the process from coming up with an initial design though to production?
I had the feeling that I wanted to change creative direction; I wanted to go from creating art prints to make original artworks with a slow process and with a more in-depth approach. I came up with the idea of cutting out watercolour pieces and sewing them into the paper. However, when I tried to simply fold up the leaf from the paper instead, it suddenly felt right and as simple as I wanted it to be. I then slowly developed my style and I am still in an ever-changing process.
How does your work fit into your everyday life and what does a typical day in the studio look like?
I put my children in the cargo bike to take them to preschool, and then I ride about one kilometre to my studio. I will pick up the kids and we will ride the bike home to play and get outside. I am very flexible in my work, lucky to be able to do this, and I often work during the evening instead of the afternoon.
What do you love most about working with paper?
The simplicity and the endless possibilities.
Where do you look for inspiration?
Out in the real nature, in my flora and fauna books, and I am often inspired by different colour combinations everywhere I go.
How are nature and art intertwined in your work?
It's everything. I create art to remind myself and others to go out into nature, because it's so important for us. I want people to notice the little beautiful details in nature, and just slow down for a moment.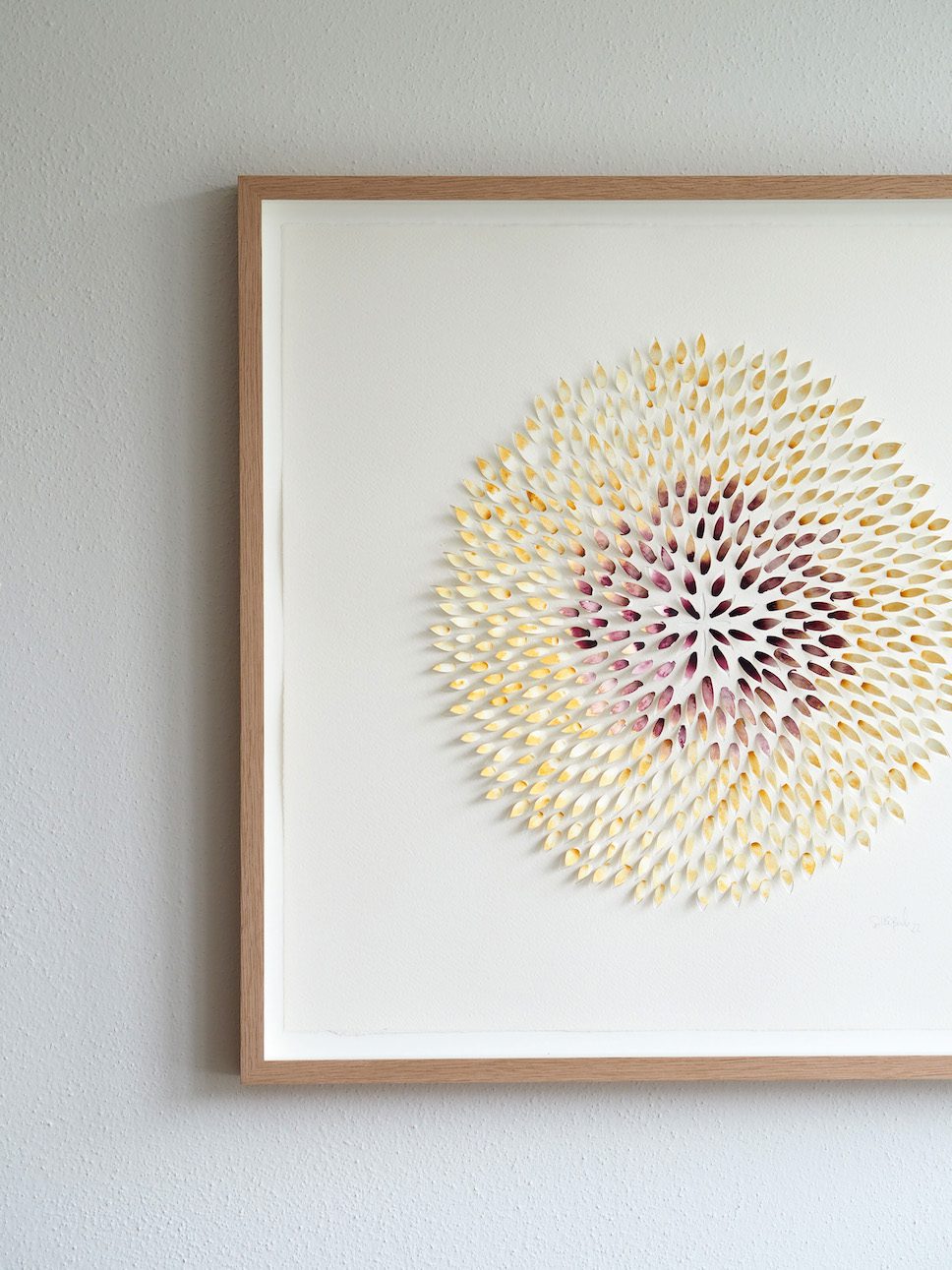 What does craftsmanship mean to you and how do you put attention to detail into your designs?
When I am colouring my work I put a lot of attention to the colour combinations and the way they flow together. I love discovering different craftsmanships and always appreciate people creating something with their hands – that's always fascinating to me.
In what ways are you environmentally conscious in your work?
I believe in "buy less, buy quality". I am conscious both in the process of creating my artworks by using very little materials and also in the message that I want to share with my work.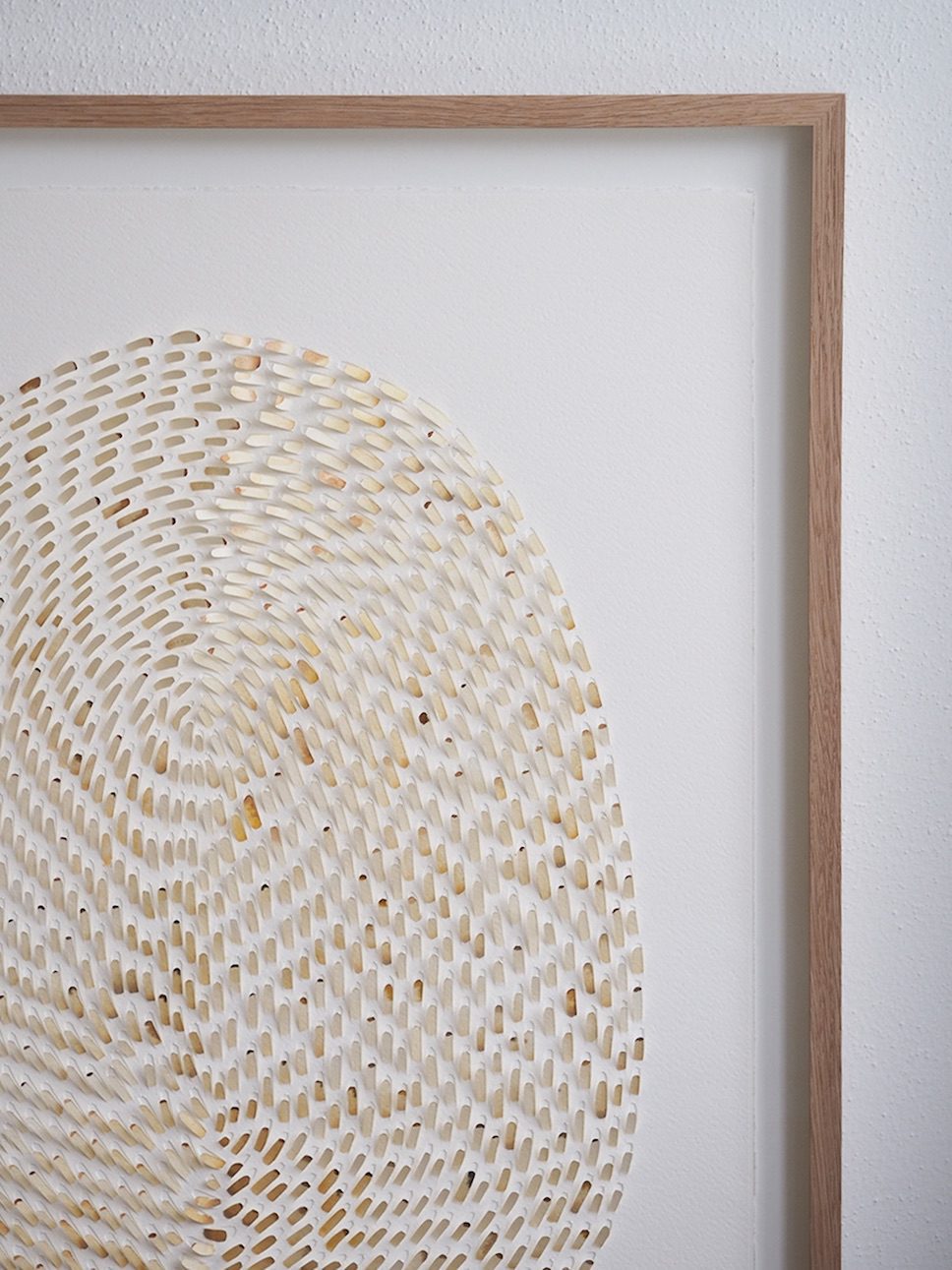 What do you hope your paper artworks bring to other people's homes?
Joy every time they see it, and a warm feeling of gratitude towards our surrounding nature.
What are your hopes and plans for 2023?
I hope to be able to find myself a bigger studio where I can showcase my art even better, and I would love to have people to come by to see it in real life. I hope to work on some exciting collaborations with interesting people and to be able to keep creating the artworks that I love.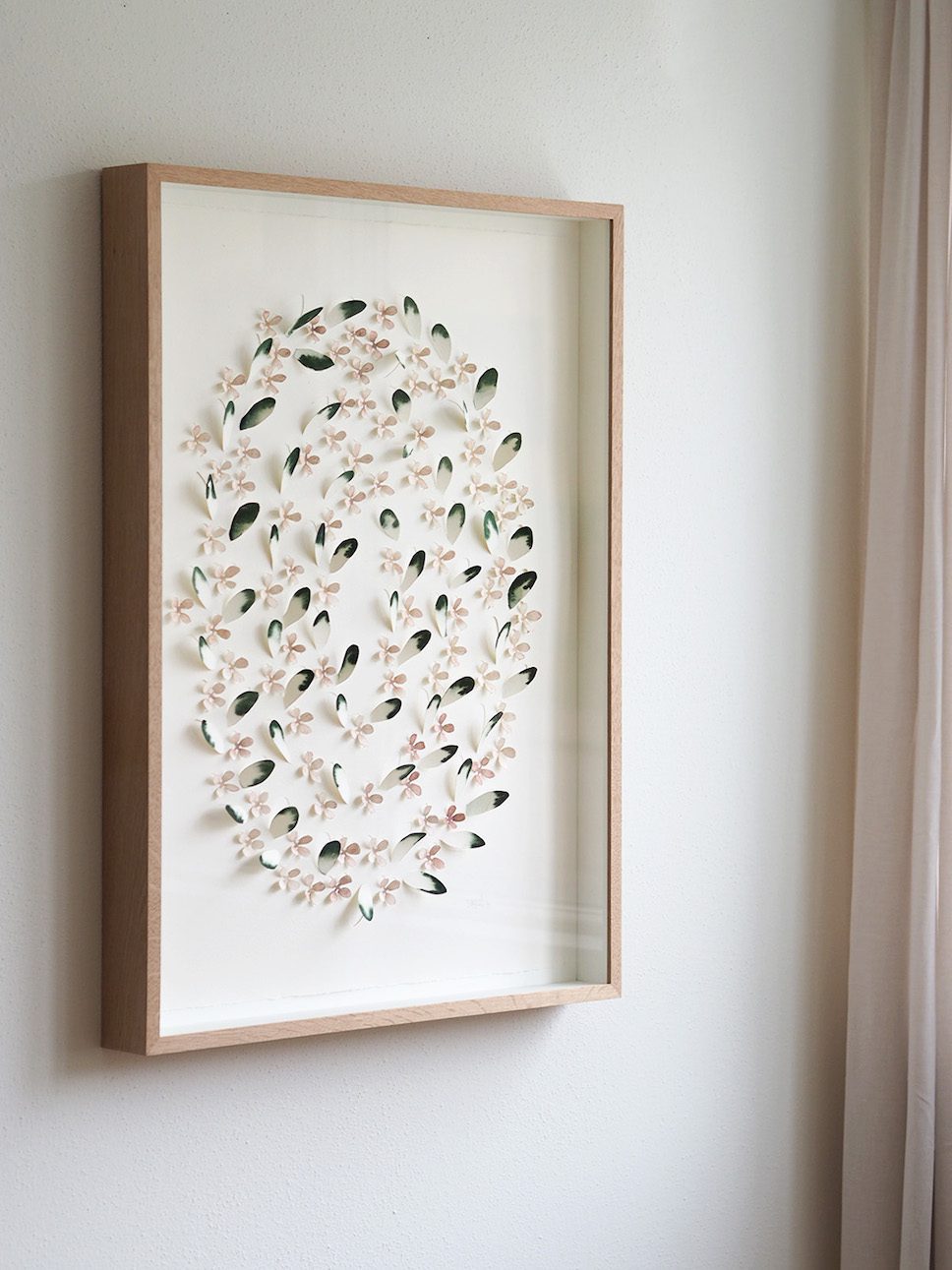 Photography courtesy of Silke Bonde.
Take a look at the full collection of beautifully handcrafted paper art available from Silke Bonde.
Read more Meet the Maker interviews here on enki.