As part of an exciting co-launch, Husk and Plank Hardware are releasing their 2023 collections which bring beautifully crafted kitchens together with contemporary style hardware.
Kitchen specialists Husk are launching two new ranges with contrasting looks, from the Oak V Groove collection with its organic texture and industrial aesthetic to the Natura range which is available in a choice of tonal pastel shades. These have been designed to work in harmony the brand-new designs by Plank Hardware, which adds a sophisticated touch in a choice of brass, stainless steel, and aluminium.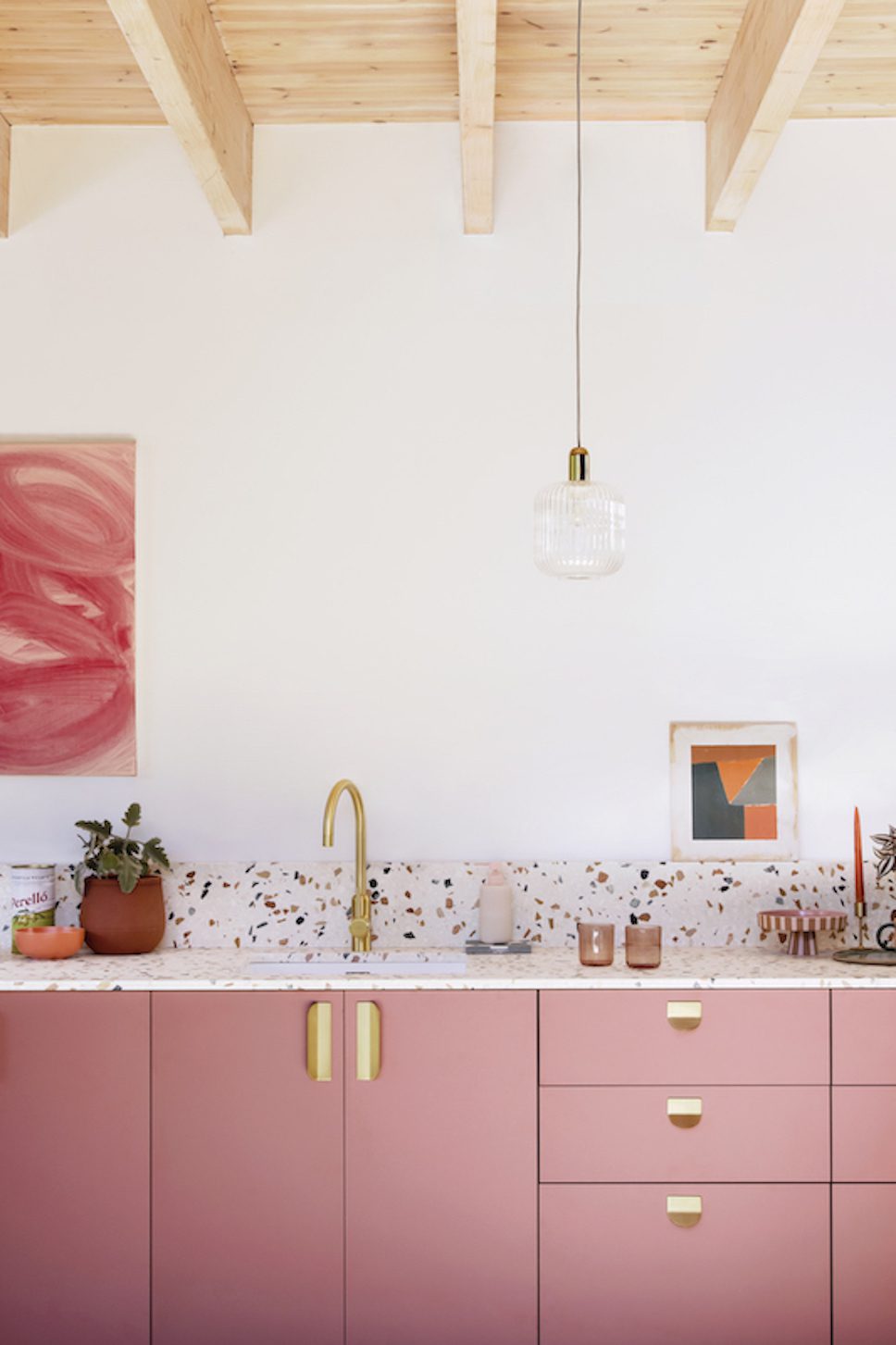 Each of the five newly released colours for the Natura collection has an uplifting and earthy undertone. From the soft Himalayan pink and warm Terra red to the calming Linen beige, Celadon green, and Kernow blue, there's a mood to suit any cooking and entertaining space. The eco-friendly cabinetry is crafted from a new-to-the-market plant-based laminate, and pairs beautifully with Plank Hardware's surface-mounted Fold collection (as shown above with the brass handles accentuating the Terra shade).
Creating a bolder, more impactful aesthetic, Husk's V Groove collection comes in a moody Smoked Oak finish and this dark grain is a perfect backdrop for Plank Hardware's sleek anodised aluminium King and Knight ring pulls. For a more pared-back look, the Natural Oak finish (pictured below) can be teamed with textured hardware in industrial finishes to achieve a timeless kitchen style.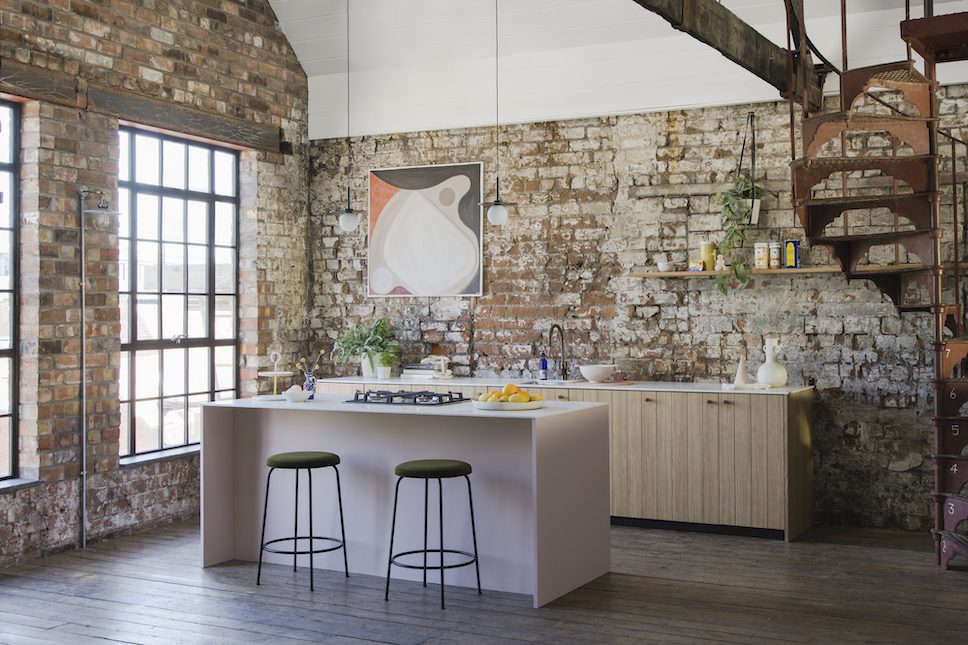 "Husk and Plank Hardware have a genuine synergy; both brands offer beautiful design for all budgets and by working creatively together we have paired our products to create these inspiring and innovative looks," commented Dave Young, founder of Husk.
"Whether its the drama of Smoked Oak or the joyous fun of Terra, these two new collections offer striking finishes that, when paired with Plank Hardware's eye-catching hardware, can be personalised to create seriously stylish kitchens."
Husk kitchens range from £3,000 up to £15,000, and prices start from £4.45 for knobs and £7.95 for handles from Plank Hardware. The new collections will be available online from November 2022.
See more design news stories on enki, including the new Paris-inspired paint palette by COAT Paints and Laura Jackson and the beautiful range of storage solutions crafted by Tom Raffield.