The Home of Sustainable Things (HOST) demonstrates how waste can be reimagined with its new range of eco-friendly homewares by emerging and established designers.
Selling exclusive designs made from tree bark, hemp, mycelium, glass, and paper waste, HOST is a store and design platform created to provide an antidote to our culture of "fast fashion" and over consumption.
Founders Petko Tashev and his partner Desislava Vangelova previously worked together on a brand that was conceived to supply sustainable solutions for the events industry. However, this pilot pop-up concept serendipitously evolved into a retail venture and now we have HOST, a curated design platform which showcases and sells zero or low carbon homewares.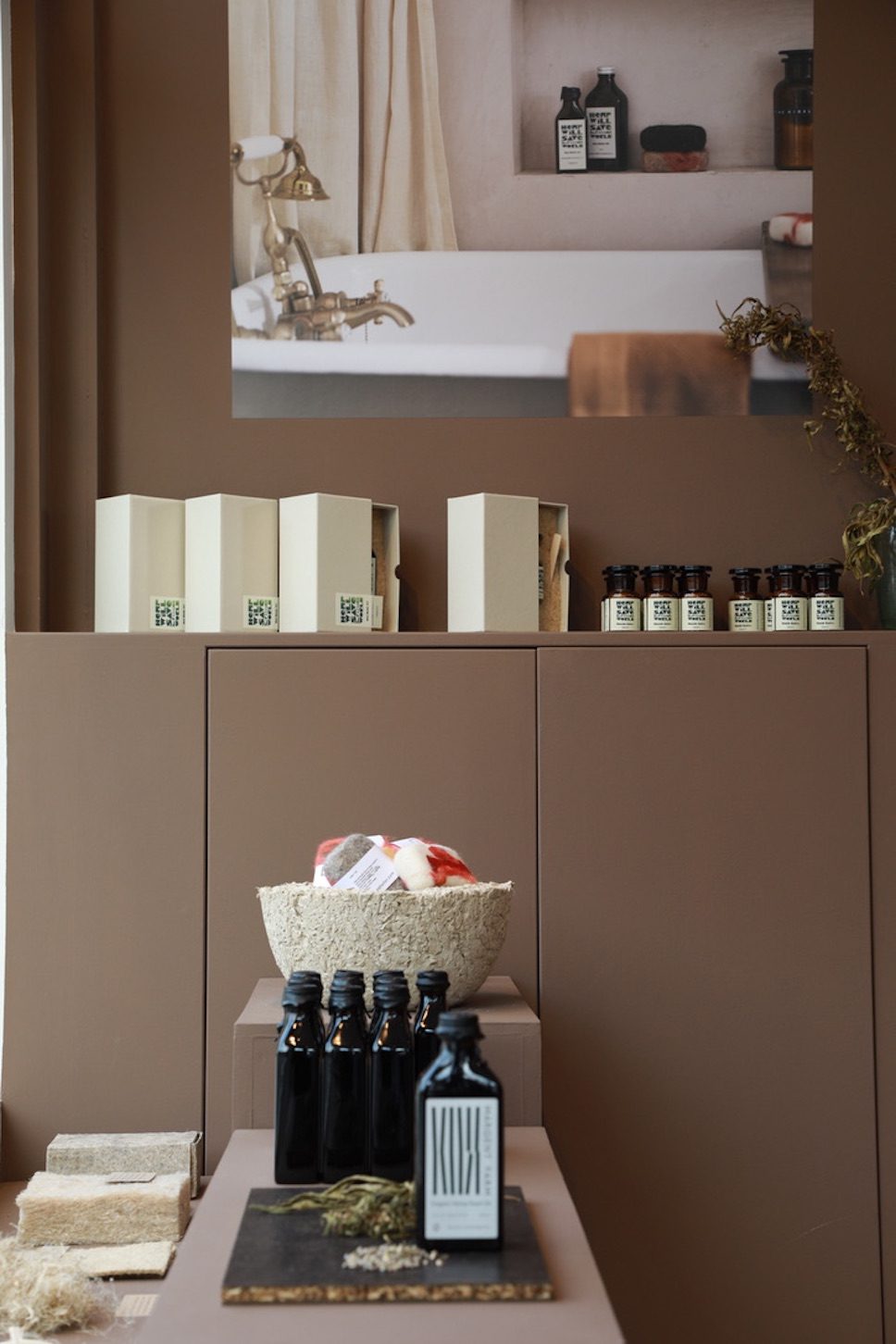 Over 35 emerging and established designers, all pioneering for change through their circular designs, are represented through HOST. Also, new for summer 2022, there's a collection of beautiful household items that are all made from natural resources.
"These new additions reveal the possibilities of crafting not only aesthetically beautiful but useful everyday objects without putting more strain on global resources," commented Petko Tashev, co-founder of HOST.
"There are many tangible examples of zero-waste design that are well-designed, stylish, and affordable, so there is no reason why it can't be long-lasting either. Innovations are improving and there are different approaches to designing zero-waste products, with some designers aiming to utilise by-products that will have a short "afterlife" disappearance, and others who use materials destined for landfills to give them a new lease of life that are designed for much more ardent ware," Tashev tells us.
From Studio Plastique, there's a new range titled Common Sands, which features decorative and functional homewares made from waste e-glass from landfilled, household appliances. Also, Experimental design studio Atelier Rcheuk presents its new WA-MA tableware series made entirely from scrap metals.
Designer maker Caroline Couzens and design and research practice YLEM, present a range of objects that embrace new technologies and better use of natural resources. The LUNA ceramics collection by Caroline Couzens uses over 50% calcified bone ash, which is a by-product from the meat industry. Whilst the Cir(Ca) jewellery trays by YLEM form the first body of work made from the novel eggshell bio-ceramic material, composed of calcareous food waste and seaweed-based bio-binder.
Photography by Facundo Bustamante.
All the designs are sold exclusively through HOST and you can discover the full collection on the HOST Store online.
Discover lots more design news on enki and, if you enjoyed this story, check out the handmade tile collection made from eggshell waste and our Meet the Maker interview with bio-material designer Mari Koppanen.