Hacker Architects made a discovery in the original drawings whilst making plans to uplift the interiors of a 1970s Country House Condo, inspiring a sense of nostalgia in their design.
The renovation of the 1,800 square foot Bailey residence focused on the interiors, revealing what the architects called 'a loving tribute to the original design concept". Tailoring their plans to the owners' request, Hacker Architects imbued the floor plan with flexibility and simplicity to create an open and cohesive layout.
In the early stages of the design process, the team uncovered the original drawings and realised that a large window in the main living room had been left out in the original construction.
"We were able to incorporate this element back in through the renovation," they explain, and by doing so they opened up the condo with views out across the luscious natural surroundings of the Willamette National Forest and surrounding mountains.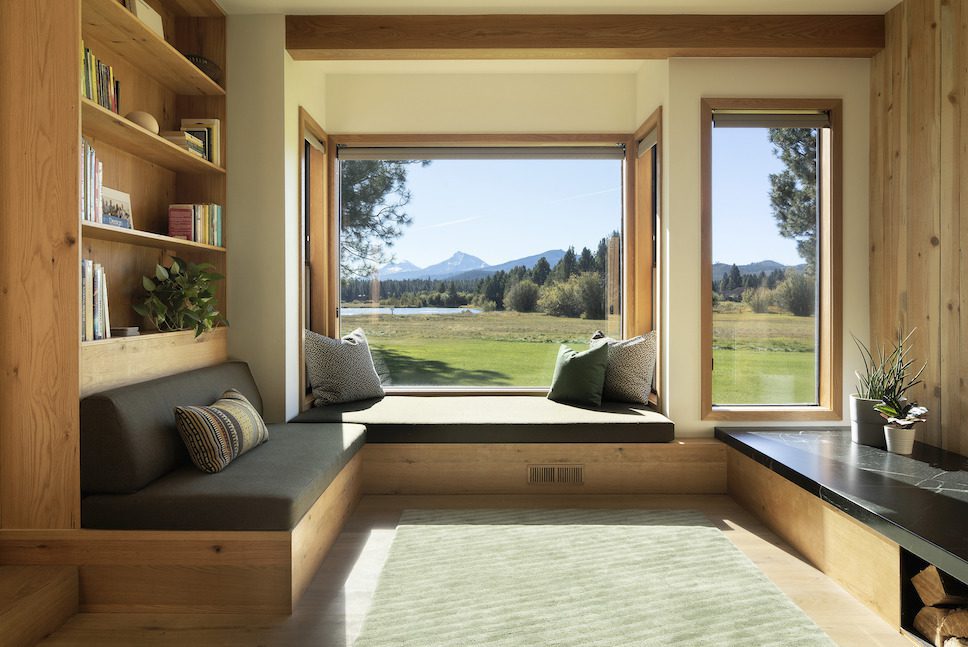 To open up the layout and create voluminous spaces, multiple internal walls were removed and the interiors were given a new lease of life. This extra space allowed for an open-concept kitchen, dining, and living room where the family could cook, eat, and socialise together. Natural light floods into every room not only highlighting the incredible lofty ceilings, but also drawing attention to the magnificent landscape views through the windows.
A loving sense of nostalgia is embedded into the style, with a vibrant mix of colours and textures creating interest throughout the house. Exposed wood on the walls, floors, and ceilings adds warmth and a rich natural pattern in the beloved family home, situated in central Oregon's scenic Black Butte Ranch, and evokes the atmosphere of a cosy ranch cabin.
"Much of the design focuses on peeling back the ageing interior layers to uncover the beautiful wood structural elements of the Bailey Residence that had been there all along," explains Hacker Architects.
"Carpet and drywall were stripped away to reveal the blue and buggy pine of the original structure, and great care was taken to match any new wood detailing."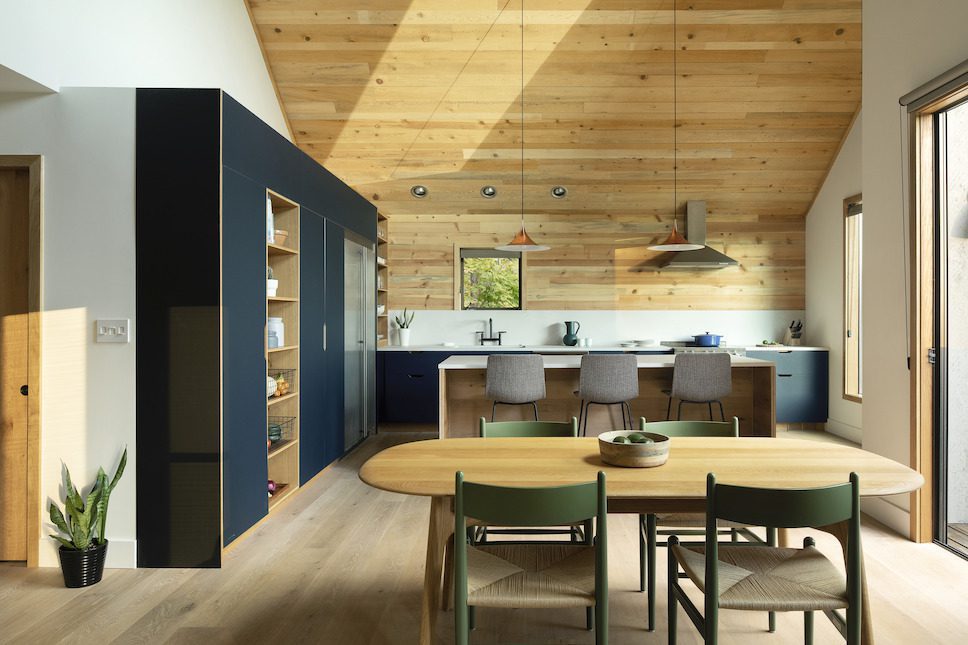 A notable feature throughout the home is the built-in cabinetry and shelving, designed to provide essential storage and fit seamlessly in each room. With its relatively small footprint, the four-bedroom home required efficient and thoughtful design such as this, to make the most of every space.
In the kitchen, a tall and wide unit includes built-in open shelving, cupboards, and houses a double-door fridge-freezer. In the living room a window seat saves floor space, with drawers tucked underneath it, and in the main bedroom storage shelves are integrated above the bed.
Project details:
Location: Black Butte Ranch, Oregon, USA
Architecture and interiors: Hacker Architects
Contractor: Construction Management Services
Structural Engineer: Madden & Baughman Engineering
Photography: Jeremy Bittermann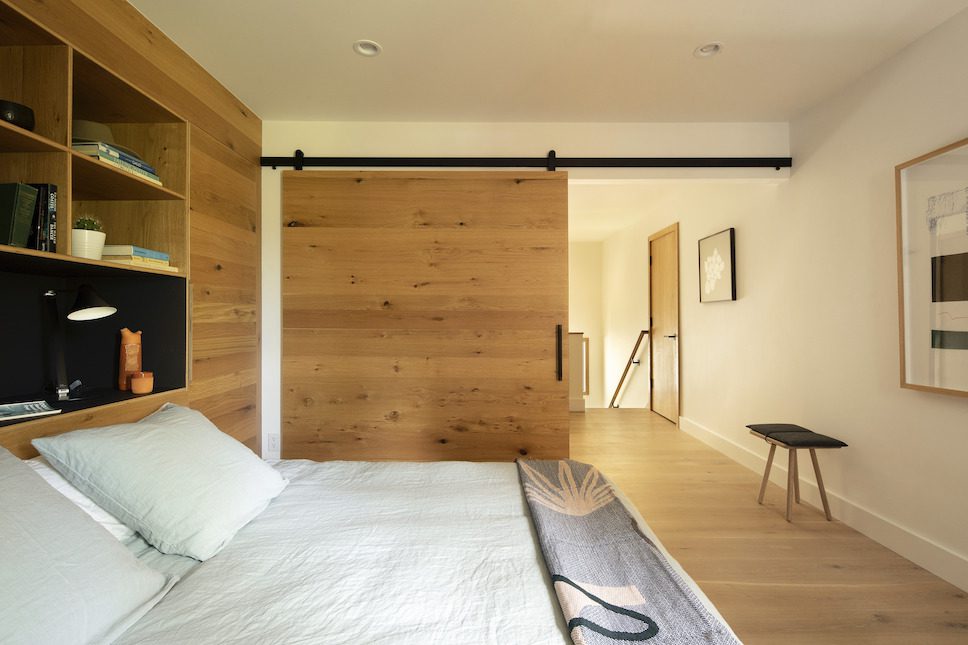 Take a look at more inspirational residential architecture on enki.