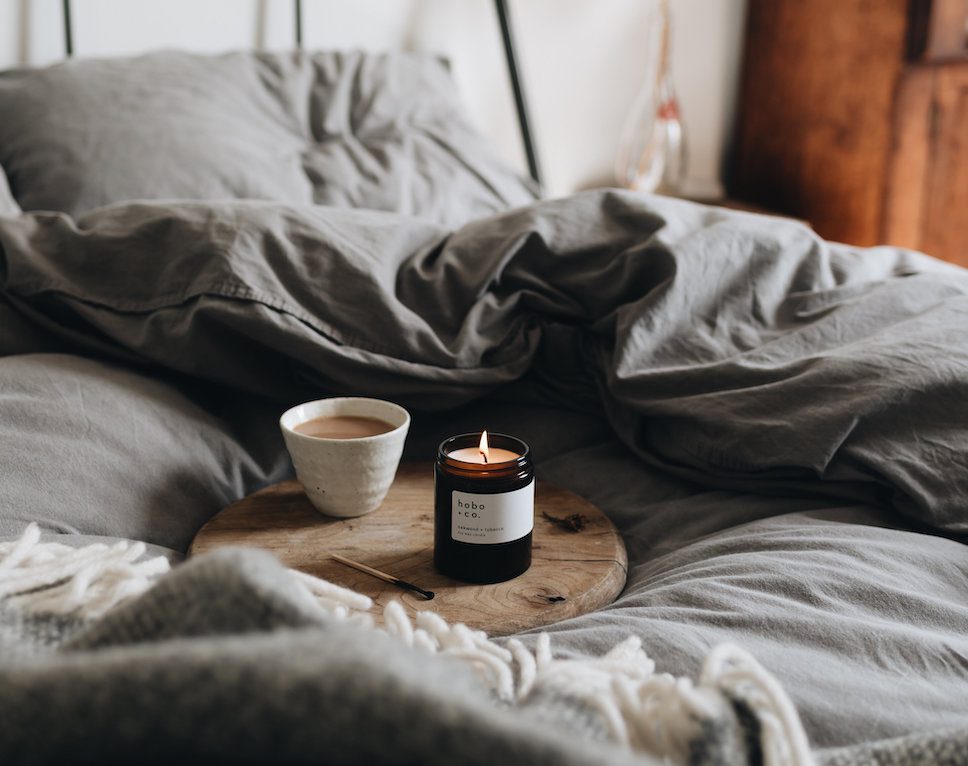 We travel to rural Lancashire for our next meet the maker Q&A with Rachael Clark, founder of independent home fragrance company hobo + co. Driven by her passion and strong sense of wanderlust, she started candle-making in 2013 and combined her love of travel and the outdoors to make beautifully scented fragrances.
The sustainable ethos behind hobo + co. comes from using soy wax, made from eco-friendly soya beans, to produce the candles which are also petroleum and lead free, cruelty free, and 100% vegan. Each hobo + co. product is wicked, poured, labelled and carefully packaged in-house and by hand by the team, so you know it has all been handles with care.
This year, enki has teamed up hobo + co. to offer new subscribers a beautiful candle as part of the Christmas Gift Subscription offer. So, we caught up with Rachael to delve a little deeper into what goes into her candle-making process and the story behind all of the dreamy fragrances…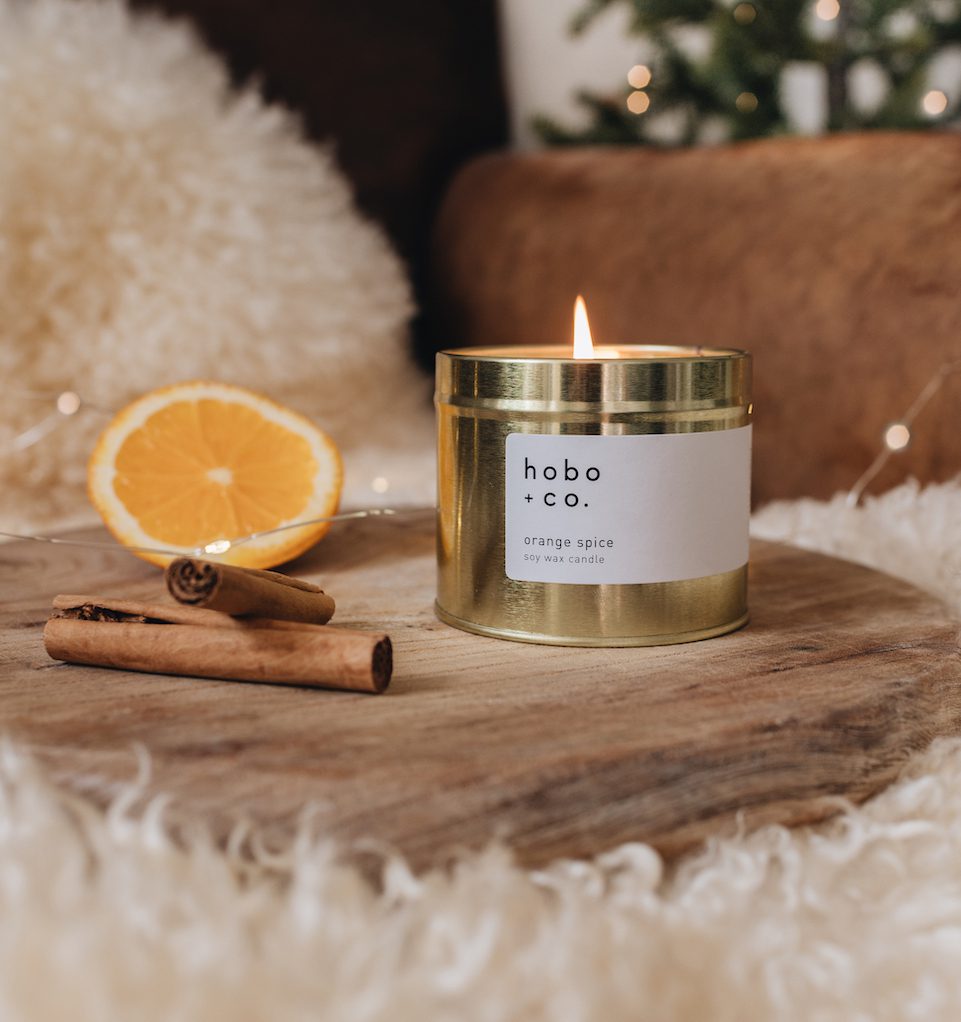 1. Can you tell us a bit about your dedicated candle studio and the hand-pouring process?
After I ran out of space working from and filling every room up with candles and equipment at home I moved to a converted cow shed where I've been for the past 4 years. We have actually very much outgrown this space now and are currently in the middle of renovating a new larger unit to move into sometime before Christmas. Awful timing as now is our busiest time of year! Everything we do is done in-house and made from scratch by ourselves. Once the soy wax is melted it's carefully poured into vessels in small batches of up to ten candles at a time. The wicks are then carefully set in place and the candles are then left to cure for a few days before being labelled and placed into their gift boxes ready for their new happy spaces.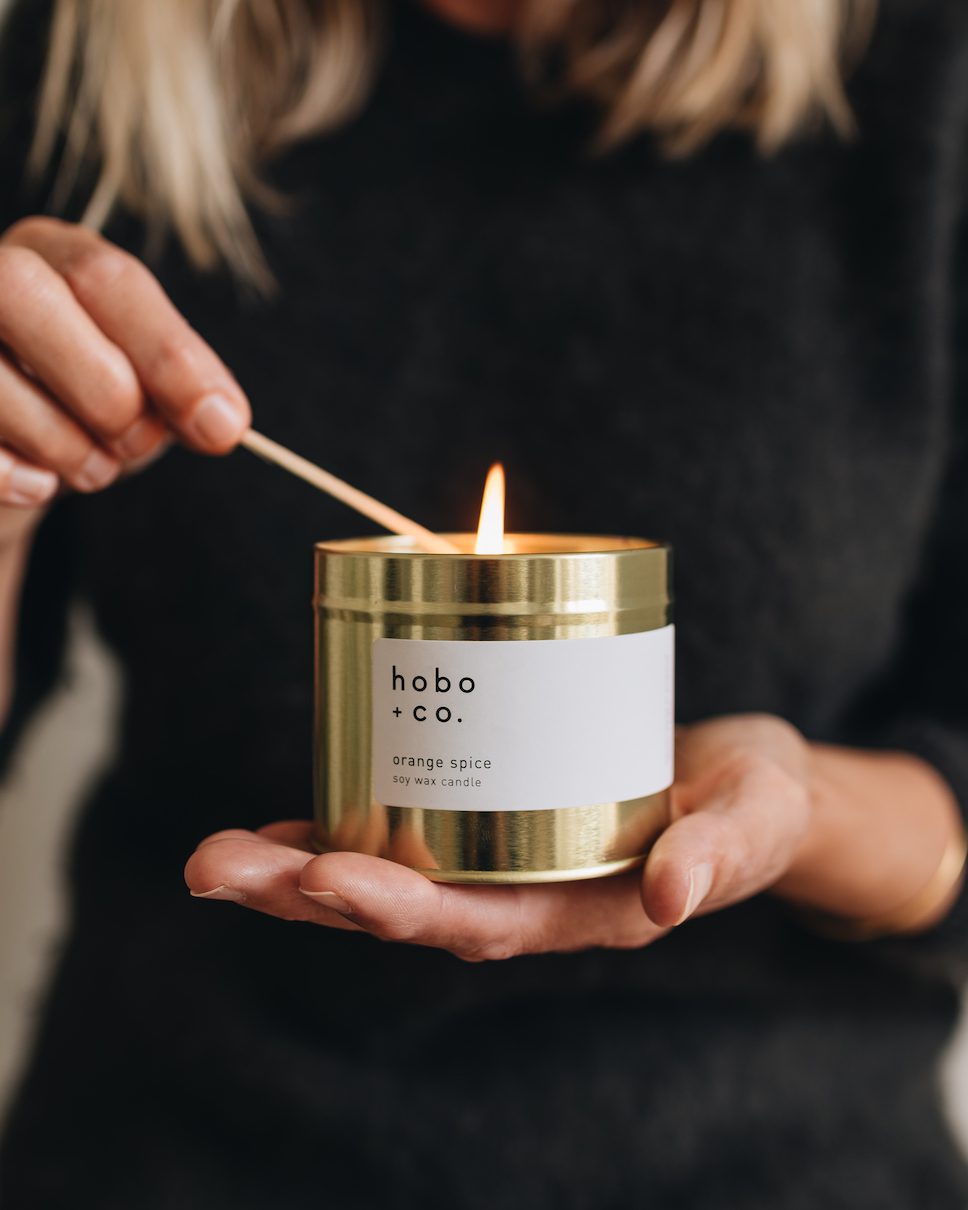 2. Where do you begin when coming up with good fragrance combinations?
It's purely by my own sense of smell and a lot of trial and error! I buy a lot of fragrance oils and pure essential oils which I think sound nice, but it isn't always the case! However, our Rest pure essential oil blend was created with a need to relax my at times anxious mind, so I came up with the calming blend of bergamot, lavender and patchouli with my yoga teacher.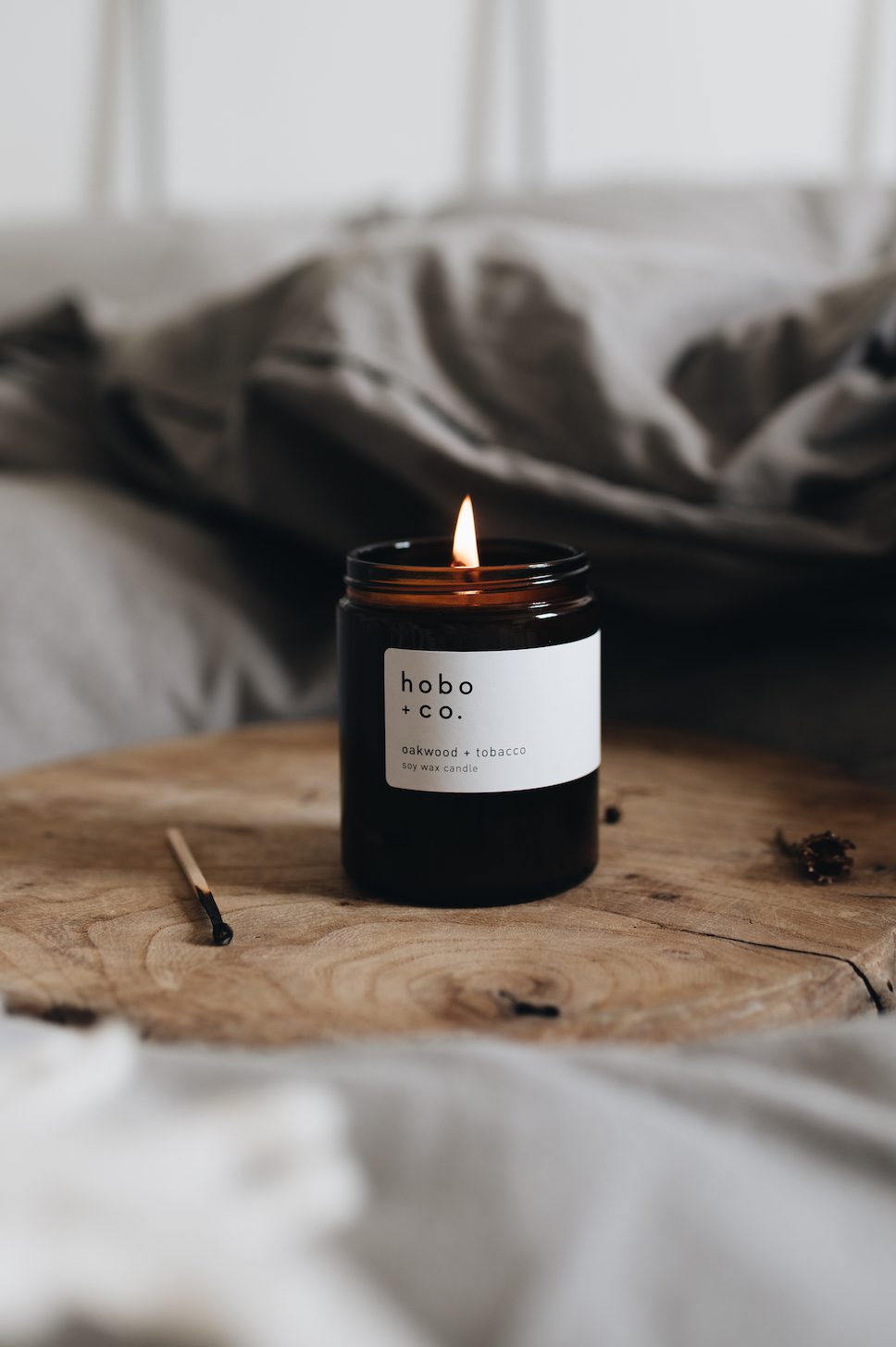 3. What travel destinations in particular have inspired your fragrances?
One of my original fragrances is fig and cassis. I grew up spending a lot of time in France as my parents had a house there. There was a huge fig tree in the garden which I used to sit under and read while the dog filled himself up on fallen figs! It just reminds me so much of those times… I have travelled to several countries in the Far East which I love, which is the inspiration behind the lemongrass and coconut combo. The oakwood and tobacco fragrance which we've been making for at least five years is an ode to a trip I had to Cuba. Whilst out horse riding in the interior of Cuba we came across an old wooden hut surrounded by tobacco fields. An old guy came out and invited us in for a cigar and we got to roll our own too!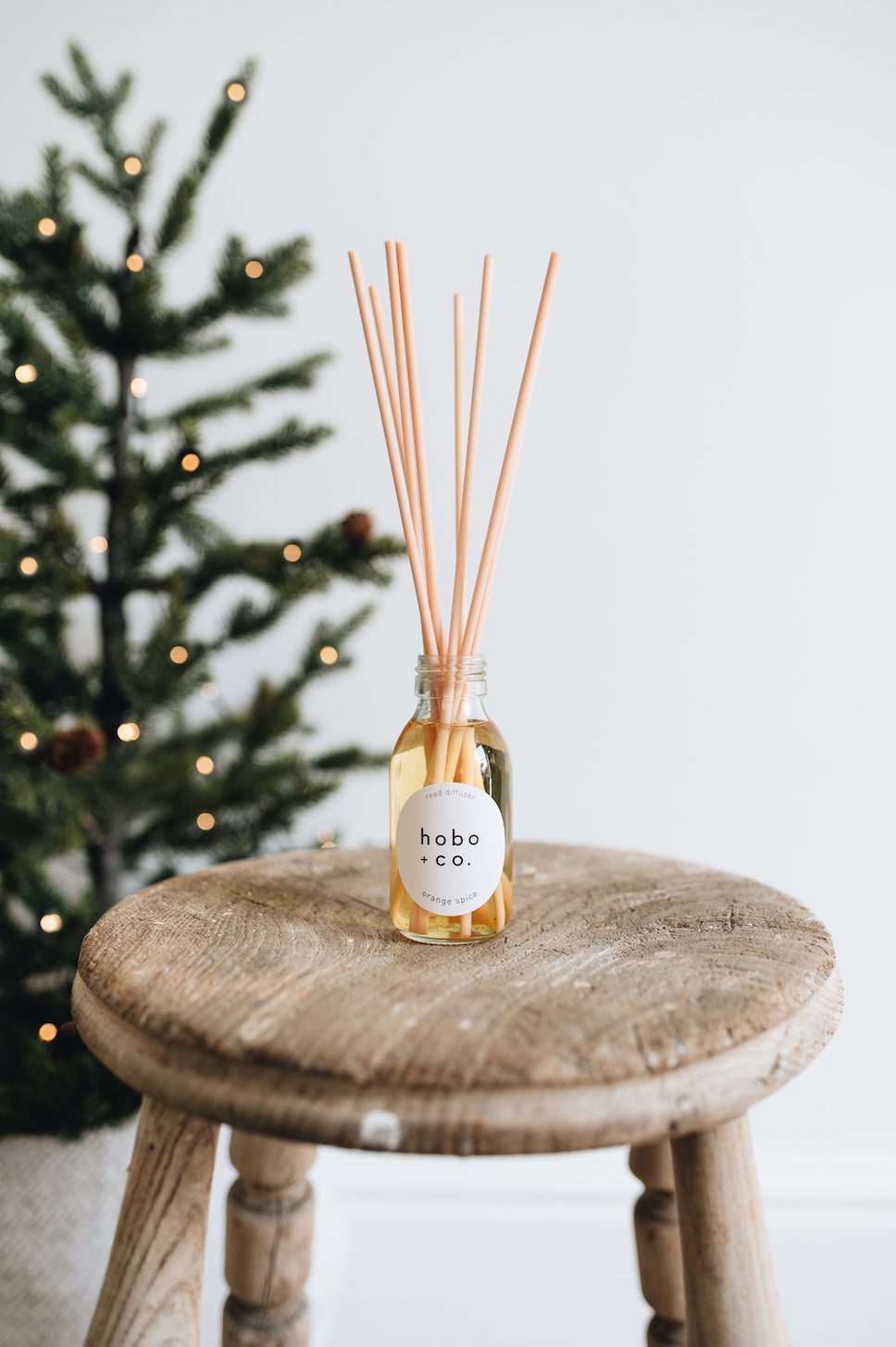 4. Why was it important to you to produce vegan friendly and non-toxic candles?
Basically who would want to knowingly burn a petroleum based paraffin candle in their home? Most of the cheap candles, but actually some of the expensive so called luxury brands are just made from cheap petrol based wax as a cost cutting exercise which cannot be good for your health. Soy wax is from a natural renewable source and has a much cleaner and healthier burn as well as burning at a slower and cooler rate.
Treat a loved one (or yourself, go on, you know you want to) to an enki Christmas Gift Subscription.
Shhh…and between us, if you want to sign up for an enki UK annual rolling subscription for yourself you can get a FREE hobo + co. candle too! That's right, Christmas really has come early this year.
Find out more about all the home fragrances at hobo + co.