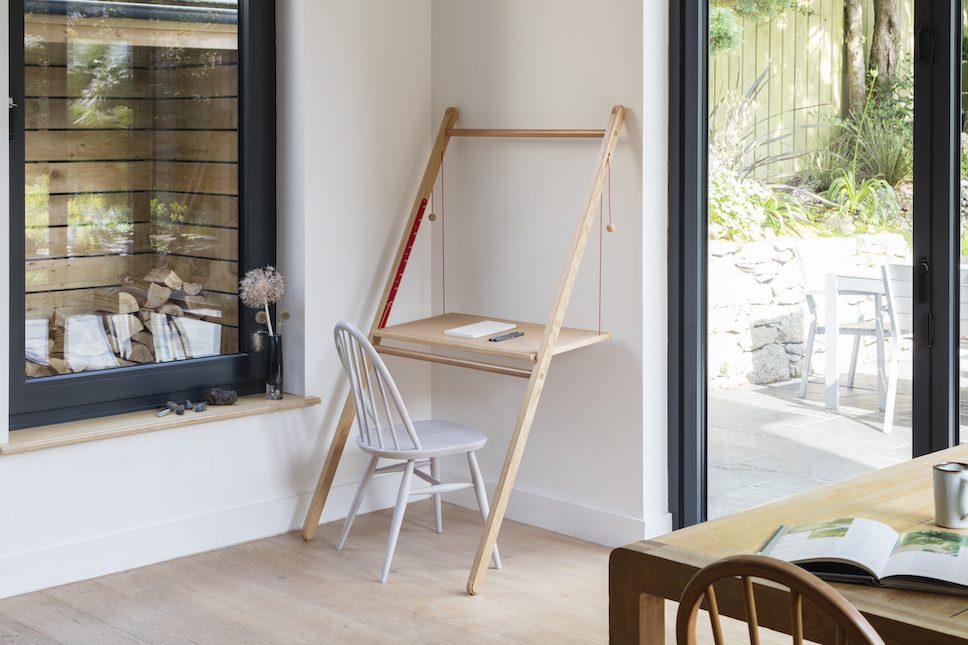 "We try and use the very least of the very best, both in terms of quality and sustainability." Founder and lead designer at Less is Better,Henry Swanzy.
For award-winning designer Henry Swanzy, setting up Less is Better in June 2020 was about pursuing a path to making sustainable furniture more accessible. Quality and integrity are at the heart of the designing and making process, with each piece crafted to be both beautiful and long-lasting. Less is Better use a reductive approach where there are no materials that are surplus to requirement. The result is contemporary furniture that not only embraces innovation but also brings function and quality craftsmanship to the forefront.
We had the pleasure of speaking with Henry Swanzy to discover his views on the role of architecture and design in moving towards a more sustainable future, and the importance of supporting small businesses who are standing up for change.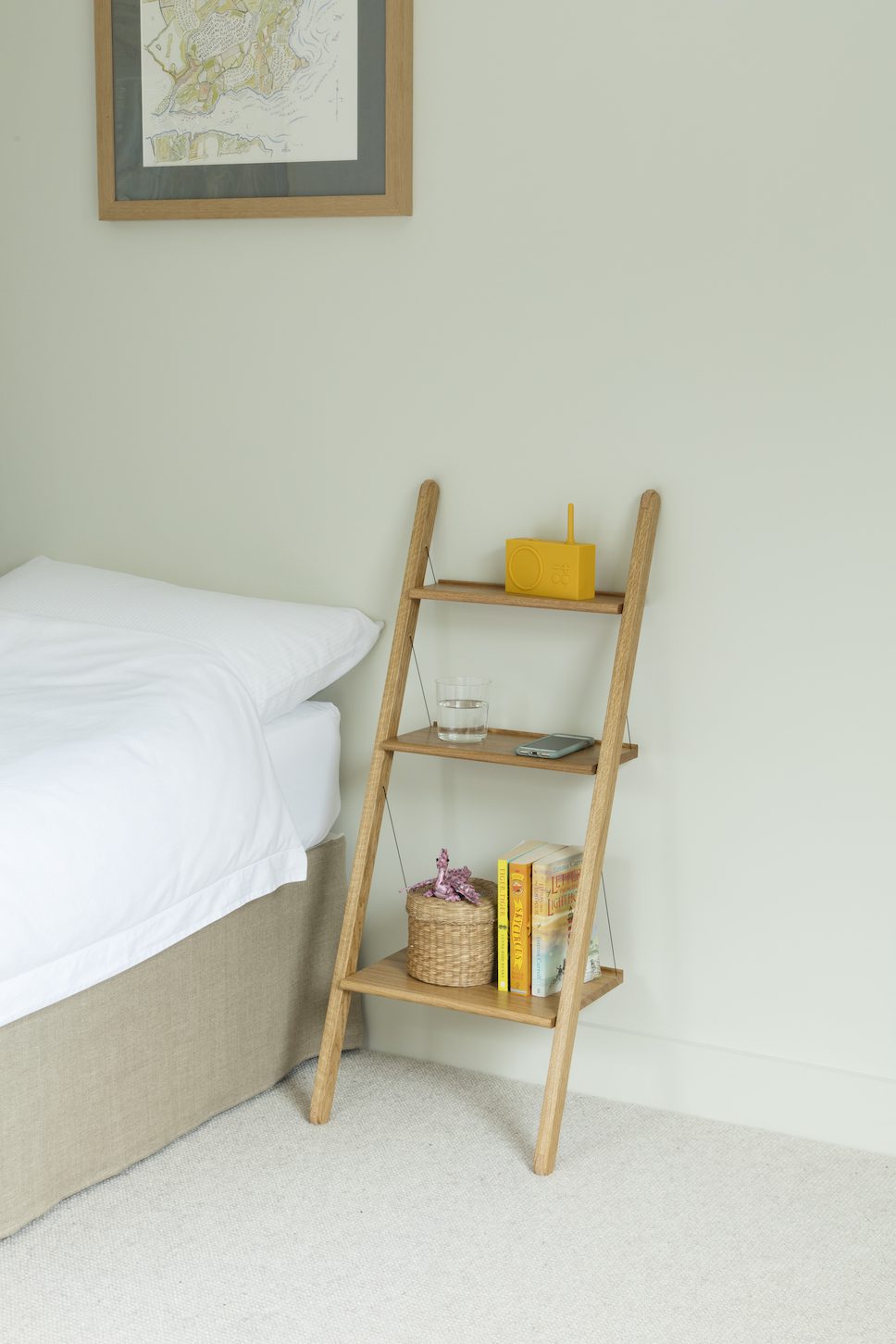 1. How does your business prioritise nature and the environment?
"'Less is Better' hopefully speaks for itself. At every stage, minimising our material usage informs design decisions. We try and use the very least of the very best, both in terms of quality and sustainability. Making a product of quality is the first fundamental: perceptions of value have been skewed so massively in the last 50 years as mass production of inferior quality goods has driven prices and quality down. All of our packaging is 100% recyclable/home compostable and all of our energy consumption comes from 100% renewable suppliers."
2. Why did you decide to pursue the path of sustainable practice when commercially there are so many reasons not to?
"That was never a 'decision', it has been integral to my practise for over 20 years. My elder sister was a research scientist, we talked a lot and share a love of the natural world. Seeing and understanding the impact we have had on the planet as a species has always hurt. Being a designer carries responsibility, and the result is producing more stuff. I admit that responsibility weighs much heavier now, but it's always been there for me."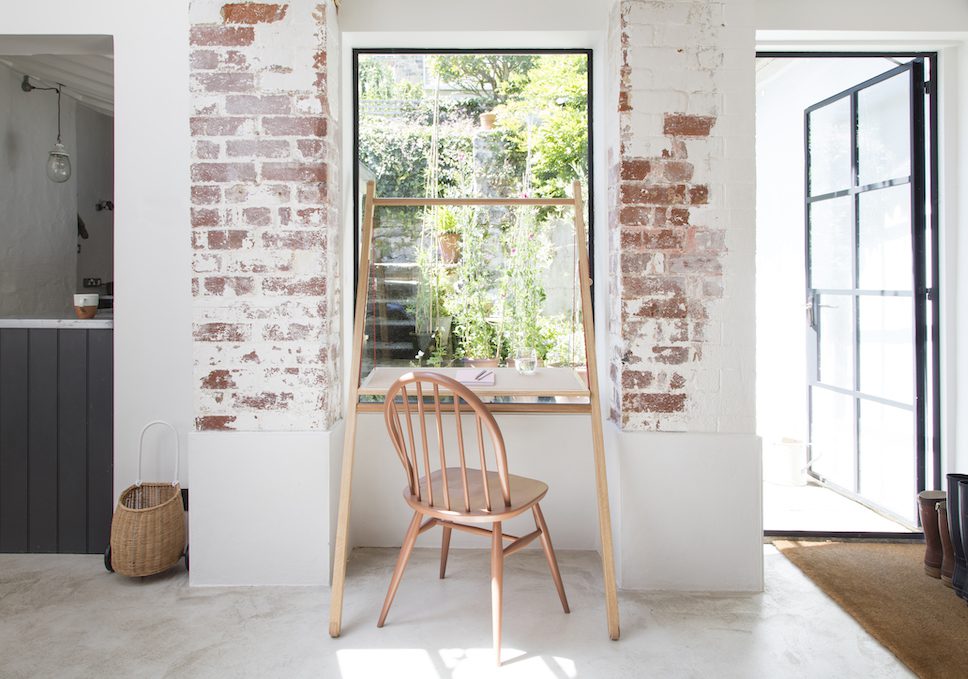 3. Which other brands and businesses do you admire most?
"Businesses prepared to publicly admit that there are consequences from their practise is the starting point. We haven't yet reached where commerce and sustainability aren't at odds, but hopefully that is changing. We have to hope and believe that it is the brands who confront their impact, who history will show to be the pioneers. Author and journalist Katie Treggiden is someone who is giving voice to the pioneers, and educating through her writing and lecturing. Her educational writing around waste and repair represents responsible progress."
4. Where is your happy place in nature and how do you encourage your team to embrace the environment?
"We are incredibly lucky to live and work in Cornwall and be surrounded by sea and so much natural beauty. The sea is the great leveller, however you want to engage with it. Our garden is loved and nurtured, and a massive workload!"
5. What role does design and architecture play in delivering sustainable cities and spaces?
"The relationship between art and science has perhaps never been more vital. It will be science that provides the building blocks for a greener and more sustainable future, but what happens with those building blocks will be no less important. Step forward designers and architects!"
6. Traditionally trade shows have been associated with epic levels of waste, so why did you choose to exhibit or align with Planted?
"Virtual events are never going to replace the real thing. We need to get out there, we just have to do it better, more responsibly and more sustainably. Planted are pioneering this, and it is going to be fascinating to see the response!"
7. What do you hope your business will gain from being part of Planted Cities' flagship launch event?
"We really want to get out there and get our products seen and engaged with firsthand. We are a small business, and finding an audience through the digital realm competing against the very biggest of brands is tough. Google rankings will hopefully not effect our presence at Planted!"
8. What annoys you most when it comes to conversations around the environment?
"It can't be in isolation, but I am big believer in 'top-down', and would cite the plastic bag 'tax' as an example. Put a 5p/10p levy on plastic bag, and usage plummets, simple as that. Our culture of assuming that we will put 10 supermarket plastic bags in the bin every week changed, almost over night. So change needs to be at policy level, and failure in acknowledging that responsibility from leadership… that's pretty annoying!"
9. Do you believe the UK Government is serious about delivering a Green Revolution?
"I am quite sure there are well-intentioned people serving in and for this government trying very hard to do so. However, I regret to say that currently I don't think the words 'serious' and 'this government' belong in the same sentence."
A big thank you to Henry Swanzy for taking part in enki's Meet the Maker series.
Discover more by heading on over to Less is Better.
Explore more insights into the brands showcasing at Planted Cities.