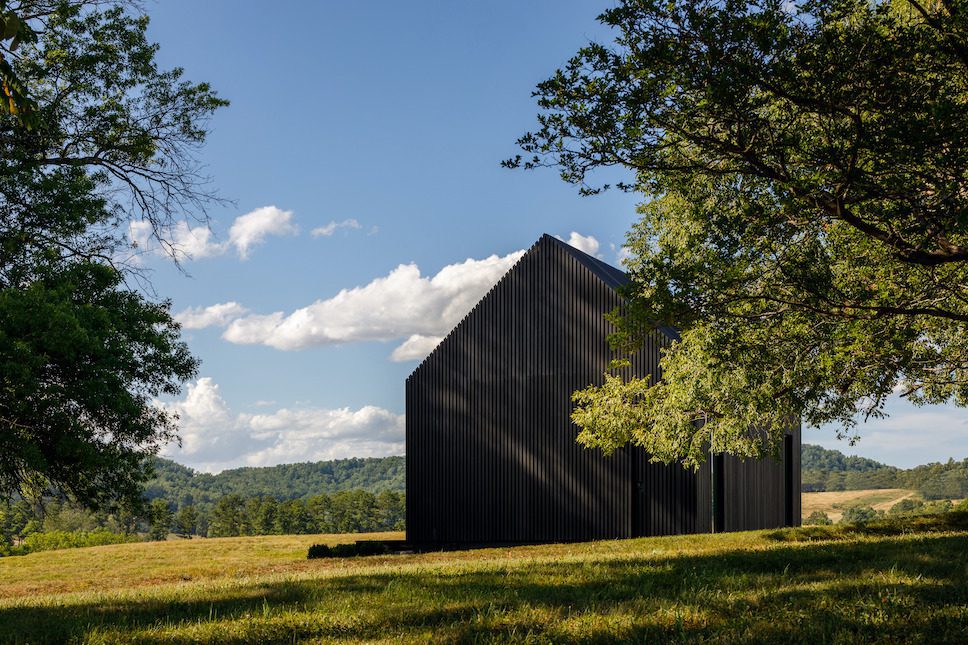 Heirloom Farm Studio by Bushman Dreyfus Architects has been announced as the winner of the 7th Annual Architecture MasterPrize in the Small Architecture category.
By scooping this annual global architecture award, Bushman Dreyfus Architects has been recognised for its approach to topography and sustainability. The small wood-clad structure is sited in a sustainable community on a working farm in the foothills of the Blue Ridge Mountains in central Virginia. It was designed as an artist's studio and a country escape for the owners.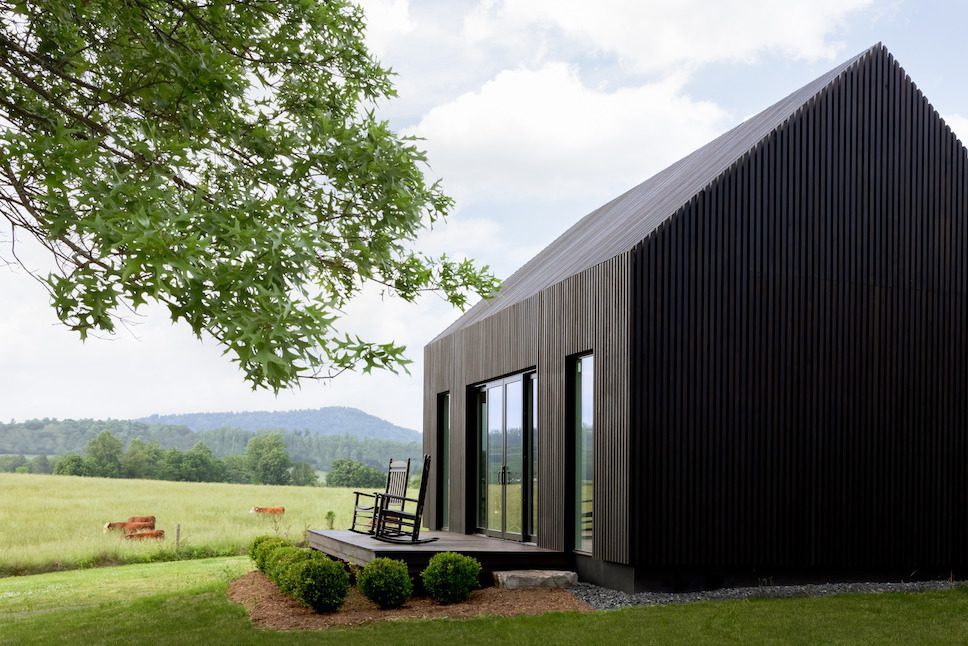 The Heirloom Farm Studio, as it's known, is tucked between a pasture, an apple orchard, an existing cottage, and a second homesite area where a new house it to be built in the future. The decision to site the wood-clad structure here followed the architects' study of the topography of the 33-acre lot, considering the opportunities to open it up to north and west light and distant mountain views.
As a new freestanding structure, it had to be located within buildable area limits defined by the architectural guidelines of Bundoran Farm. Its colour palette is kept to a minimum using dark-stained poplar slats, thermally treated for permanence, for both the wall and roof.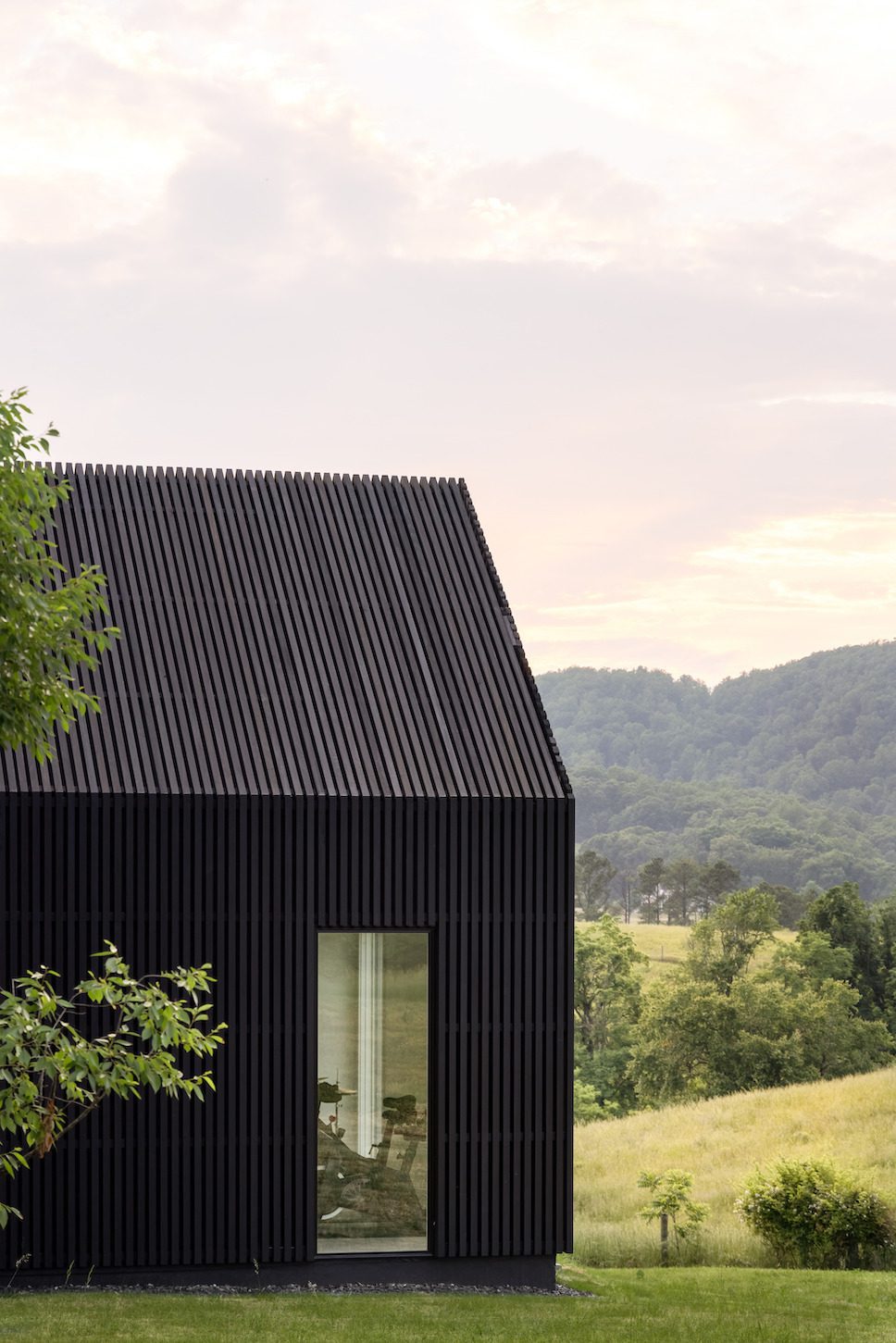 "The simple form of the building, minimal and prismatic, distills our Scandinavian barn inspiration into an essential and timeless vernacular," explain the architects at Bushman Dreyfus. "The structure is happy lurking in the edge-of-field shadows," they add.
The cladding system is sectional and designed to be removable. The vertical slats are attached to horizontal battens, aligned on all elevations, roof, and the entry door. Bearing its exposed, natural setting in mind, there is a black UV-stable waterproofing membrane installed behind the rigorously spaces wood slats, for protection against rain.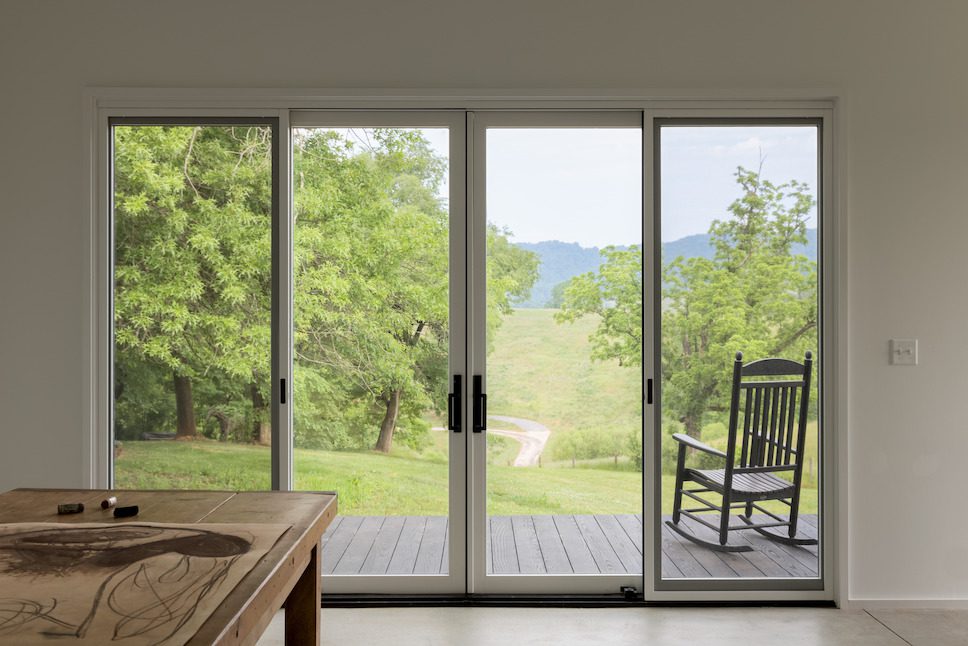 For the owners who desired a getaway from their busy city life and a place in which they could enjoy their hobbies, the interiors of Heirloom Farm Studio are designed to offer quiet moments and privacy. It is all at once an art studio, an exercise room, and a place for drum practice.
Large apertures bring natural light into the room from three sides and offer a 270-degree view of the surrounding pasture and mountains, with western exposures shaded by adjacent mature oak trees. The south wall remains solid to ensure privacy from the driveway, and to protect the run from direct southern sunlight.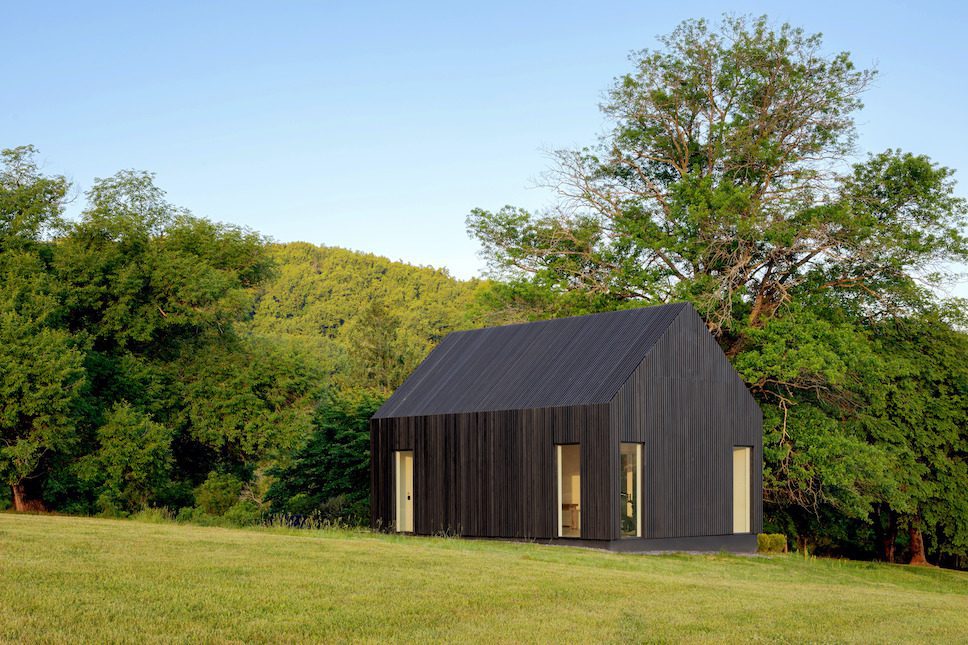 Project details:
Project name: Heirloom Farm Studio
Project type: Workspace
Location: North Garden, Virginia, USA
Building area: 52 sq. m
Site area: 33 acres
Owner's design representative: Ivy Naté
General contractor: Element Construction
Photography: Virginia Hamrick
Project sourced from: v2com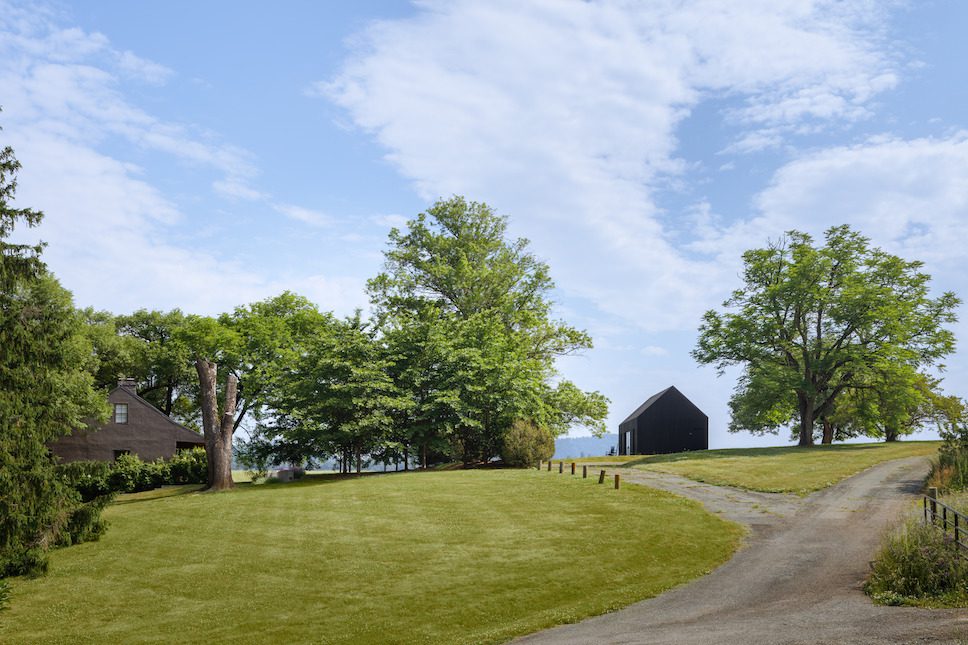 Discover more new buildings by Bushman Dreyfus Architects that are sensitive to their historical ecological context.
Keep up to date with the latest industry news and sustainability stories here on enki.