More and more frequently designers are collaborating with key brands, particularly in the area of bathroom design. Leaders in the field such as Philippe Starck and sieger design (who recently unveiled the Happy D.2 Plus furniture collection for Duravit) have added their own intrinsic style to washbasins, bathtubs, furniture and even toilets.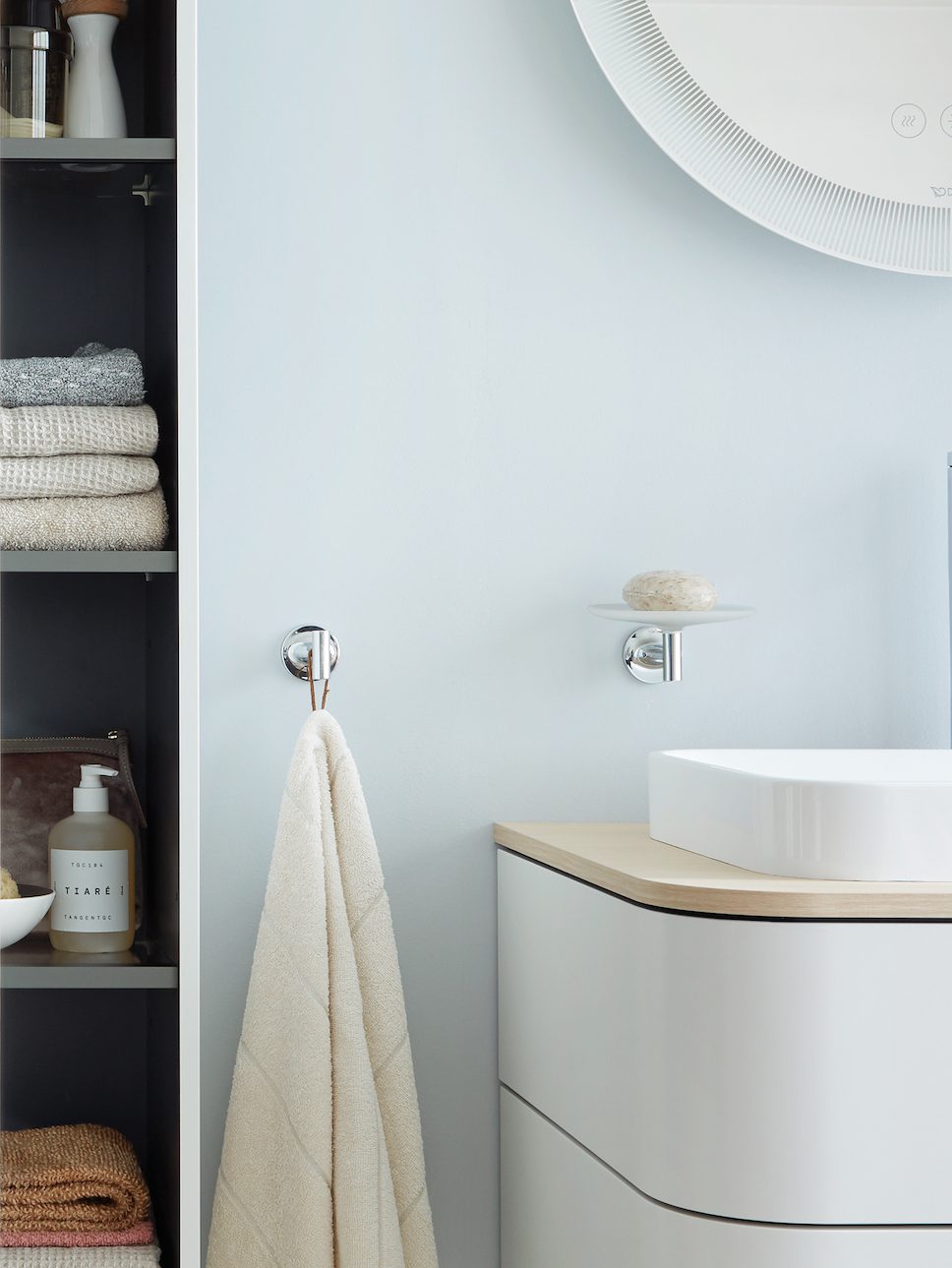 As early as 1994, Philippe Starck took inspiration from a bucket and a bowl to design his famous Starck Barrel for Duravit. An iconic piece with seamless handles and doors that open like wings, this year it was updated and a range of neutral modern shades were introduced to the collection.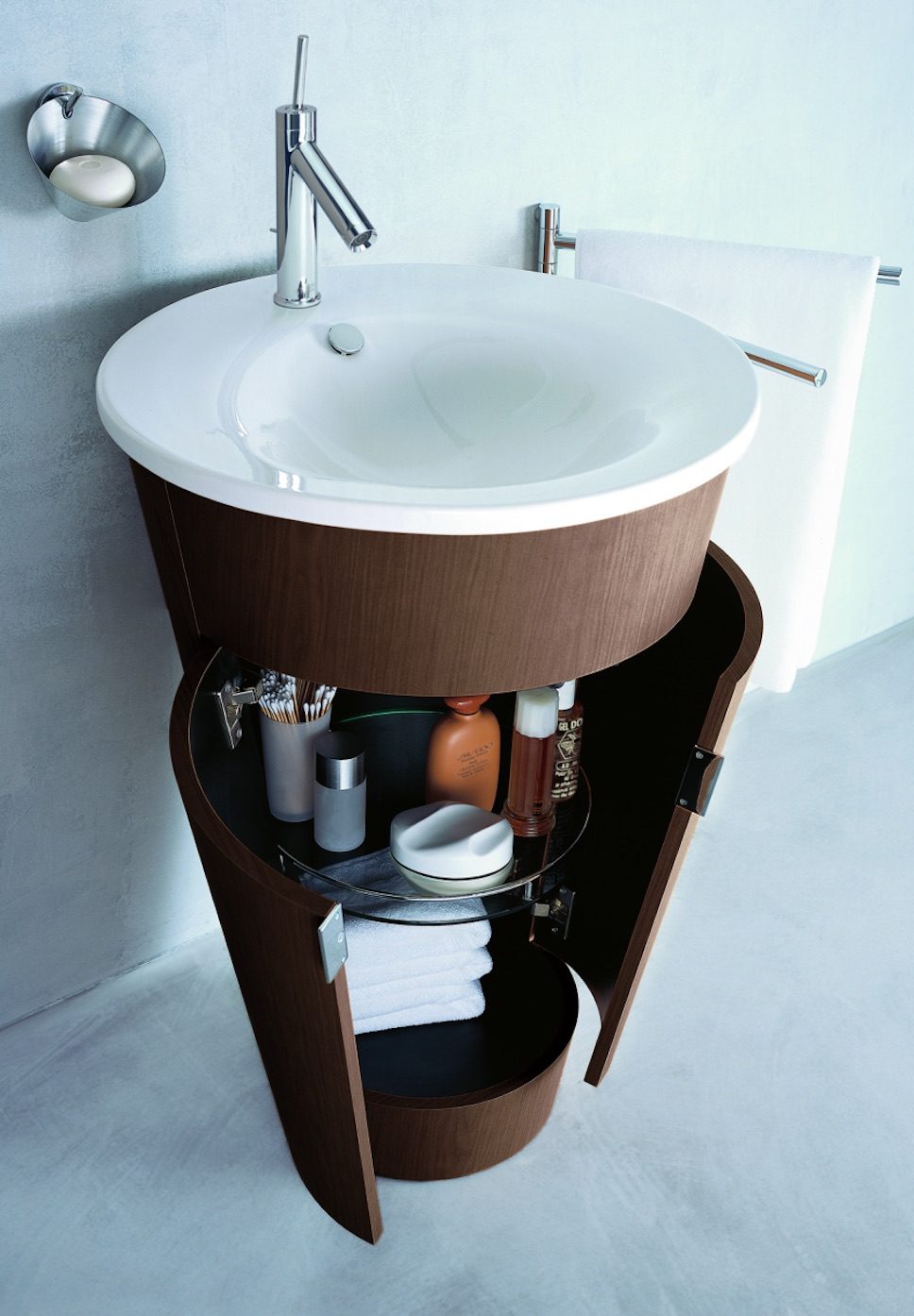 It's not just the return of the Barrel that brings rounded edges back into the bathroom. Many designers are embracing curves, as shown in the new furniture collection from sieger design – the Happy D.2 Plus.
One of the most exciting elements of this collection is the way in which colour is used to create a dynamic contrast between light and dark. The distinctive open oval curves include bathtubs, curvaceous above-the-counter wash bowls, consoles and matching semi-tall cabinets. The furniture, meanwhile, has gently rounded edges with handle-free fronts and circular mirrors to mirror this theme.
For a true design statement, turn to the brand's above-the-counter washbasins, available in Traditional Glossy White for a bright classic look or Anthracite Matt, which creates a darker bathroom interior. Or, take things a step further by combining the two: a Glossy White inner with an Anthracite Matt outer. This colour contrast extends to the bathtubs, which also have a glossy white inner with a darker surround. The Graphite Super Matt seamless panel creates a dramatic visual impression in the bathroom.
Another key design element to consider when creating a darker style bathroom is the toilet. Many toilets are only available in white, which has a very restrictive effect on the final look, however, the toilets and bidets in the Happy D .2 Plus collection, are also available in Anthracite Matt, offering much wider flexibility for interior design.
Want to discover more about the Happy D.2 Plus collection from Duravit? Click here.
Explore more design stories on enki here.