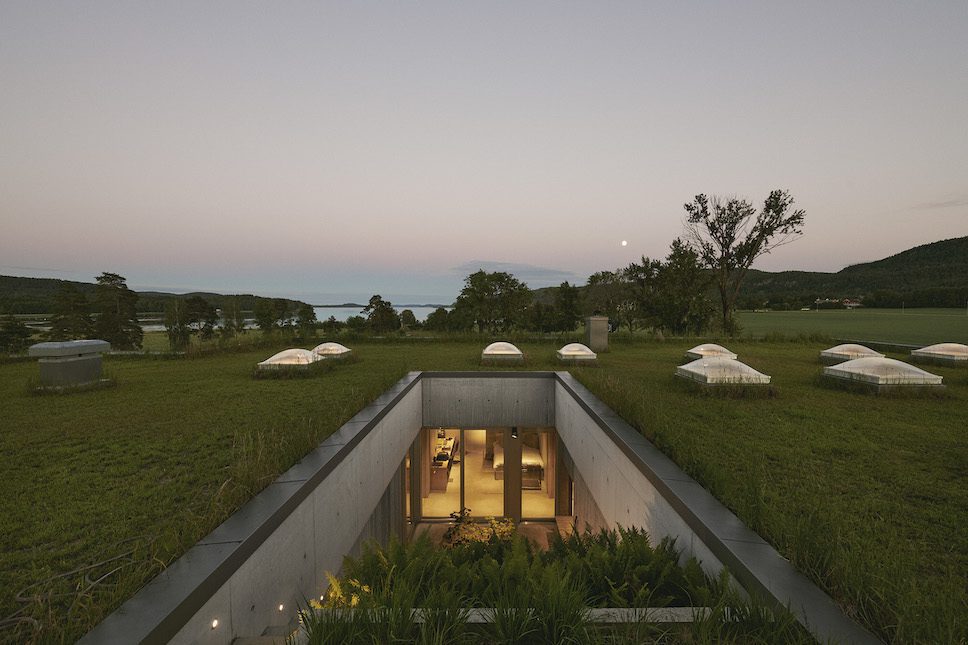 CF Møller Architects has built a subterranean villa on protected Norwegian countryside, adding a green roof to Villa Aa embed it into its environment.
Villa Aa is the Danish studio's response to the call from the family, who owns the existing historic farm on the land, to design a residence that accommodates a modern home and office. The 375 square-metre concrete villa is nestled into a shallow hill, featuring a pair of stepped terraces with astonishing views across the nearby Oslo Fjord.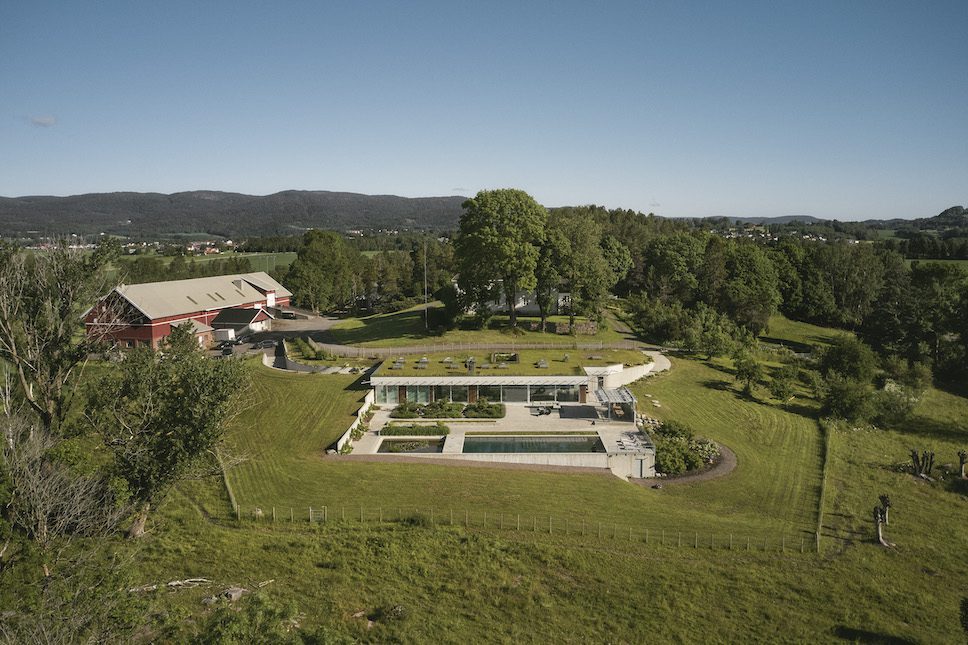 Bearing the protected status of the site in mind, CF Møller Architects chose to hide the villa from view on approach under a green roof that serves as an upper terrace. The architectural plan as a whole, inside and out, is designed to adapt to the regulations for the protected area and to respect the farmland.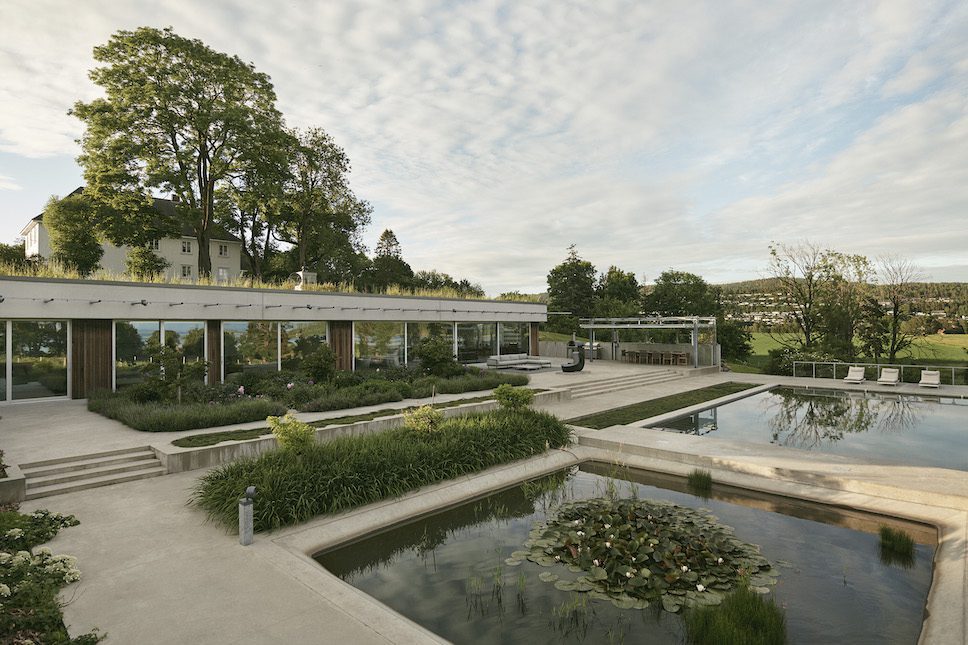 "The villa's layout creates a flow and connection between formal and informal functions, and combines practicality and wellbeing," explain CF Møller Architects. For example, polished concrete floors throughout blur the boundaries between the villa interiors and the garden and pool area.
Concrete was chosen as a primary material, used on the walls, floors and terraces, steps, and pools, to tie it in with a concrete barn which is one of the original farm buildings.
Inside, the layout and material treatments of Villa Aa are separated into a darker subterranean wing on the north side, and a light-filled and more exposed section to the south.
A corridor lined with smoked wood runs along the north side of the house where the bathrooms, guest bedrooms, and an office are found. Whilst on the southern side of the villa, there are three main bedrooms along with a kitchen, dining, and living area, all with each access onto the terraces through expansive sliding glass doors.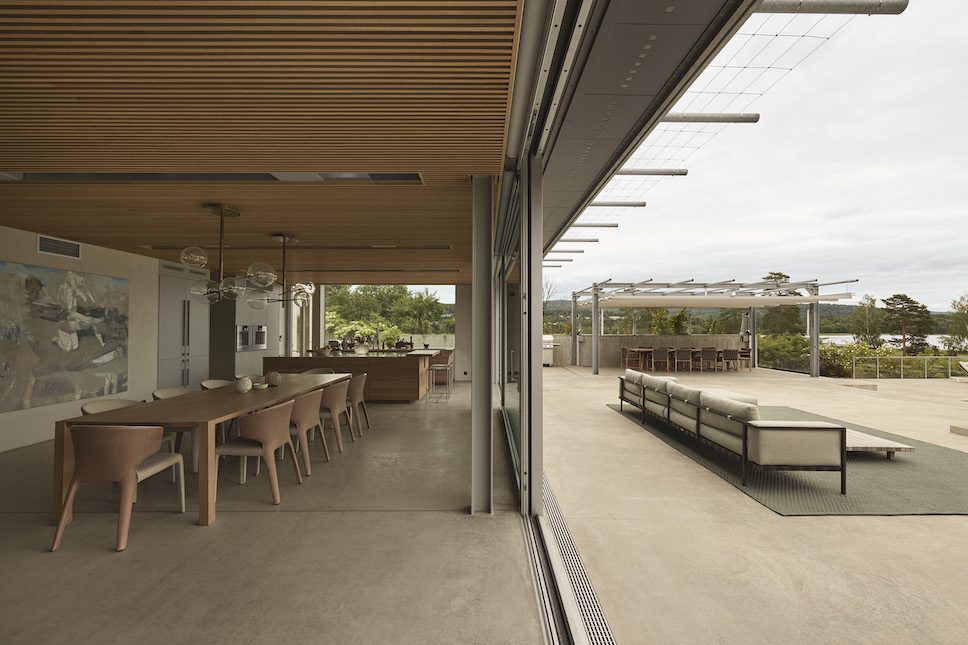 There is a seamless connection between inside and out, with the architects choosing natural and hardwearing materials to form the exposed structure of the building. There are sturdy steel columns and girders, varnished and smoked wood surface treatments for the interiors, and exterior wooden panels made of cedar tree.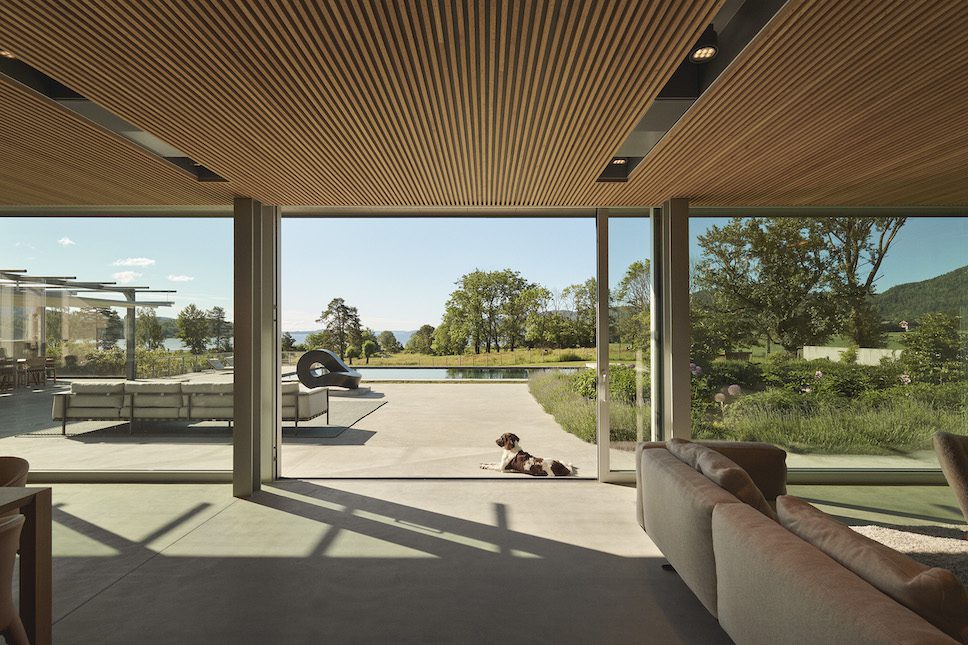 Two water features bring character to the lower terrace and garden, whilst a pool provides the residents with a place to swim and soak up the landscape. "Next to this, a smaller pool towards the west collects rainwater from roofs and hard surfaces and is planted with aquatic plants," add the architects.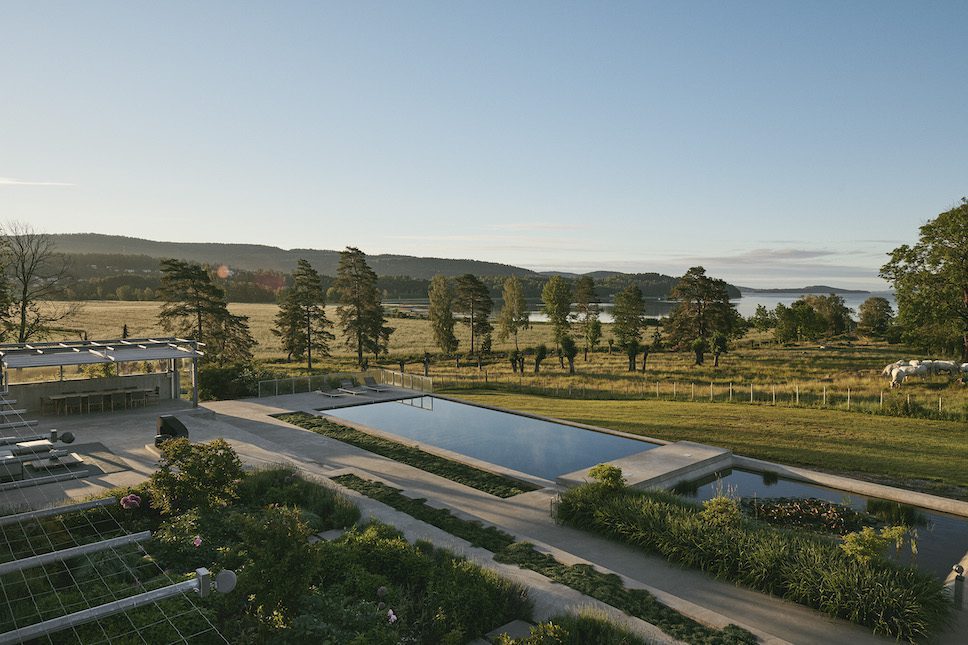 Project details:
Size: 375m²
Architect: C.F. Møller Architects
Landscape: Dronninga Landskap
Lighting design: Zenisk AS
Photography: Ivar Kvaal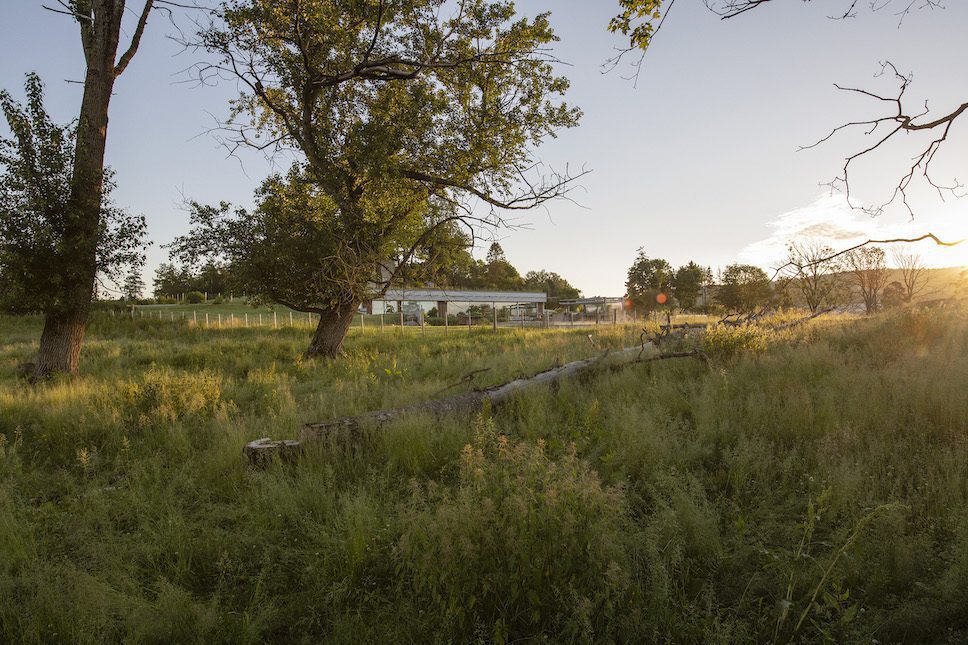 Discover other residential projects on enki that are embedded into their natural landscape, including this ship cabin in the Czech Republic and this artist's studio on an Icelandic farm.