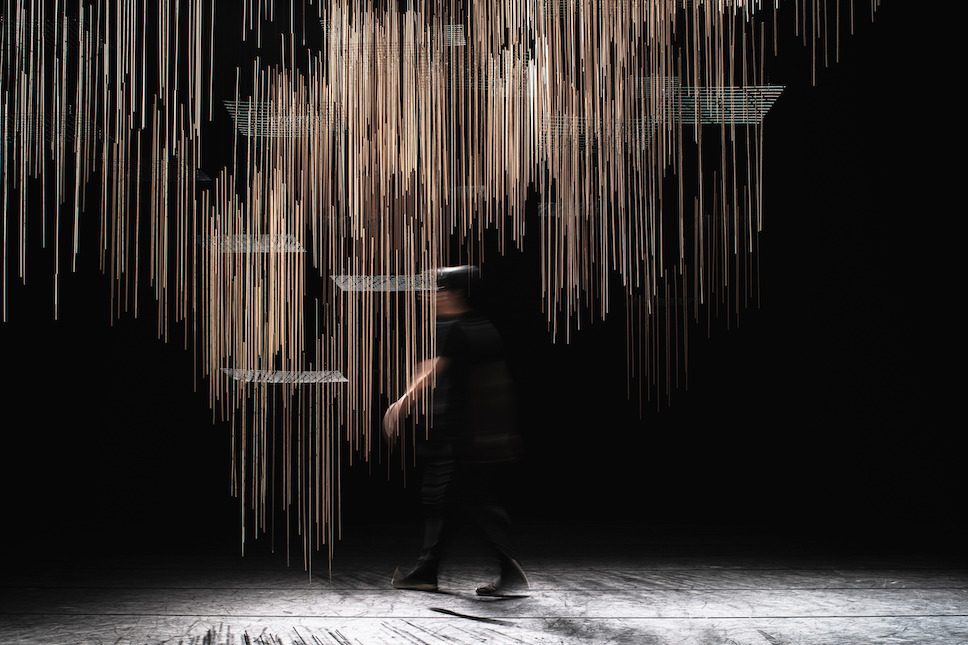 Awarded a Best of Best distinction at the 6th annual Architecture MasterPrize, installation art space 'Fragrance with Lotus Flowers' by Nakamura Kazunobu Design-Works draws on Japanese cultural symbolism in a thought-provoking way.
The artistic installation, designed for Japanese dance in Tokyo, has been praised for its creativity and innovation in the way it expresses themes found in Japanese gardens and spatial design. More than 1,000 "lines", made of thin Japanese cypress squares attached to a delicate lattice, are assembled with metal rods suspended from the ceiling to form the eye-catching design.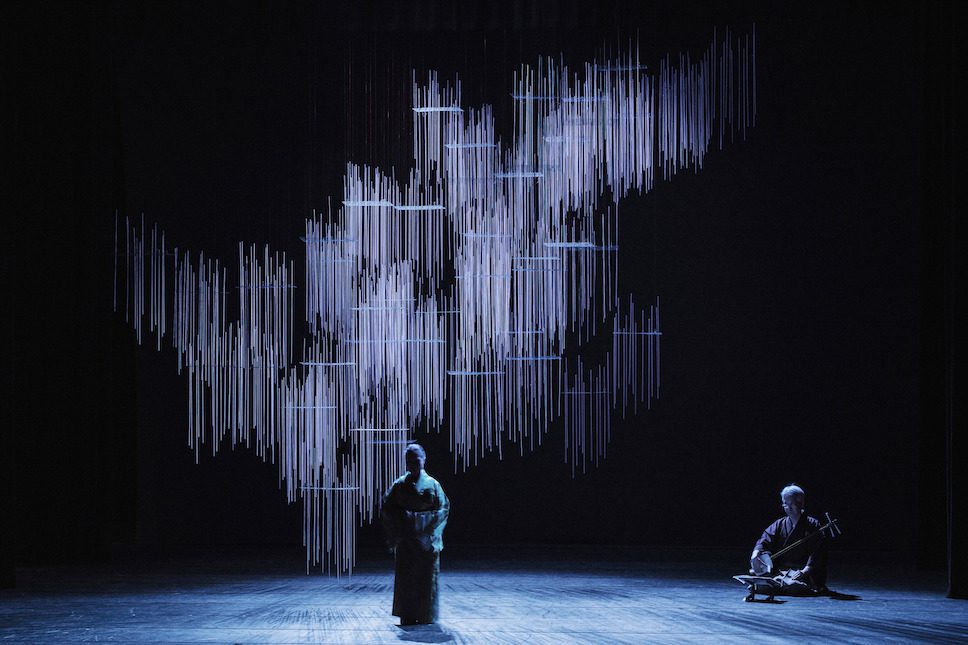 "The main theme of Japanese spatial design is not to design the form itself, but to design the effect brought about by the manipulation of the form," says lead architect Kazunobu Nakamura. The design inherits this theme, as the planar position and height of the square timbers are calculated and placed one by one, using 3D modelling technology to create fog-like gradation of light. 'We were able to create a space design that resonates with the light and softly envelops the dancers," he adds.
Made from the offcuts of cypress wood, the materiality of the design is sustainable and can be developed in a variety of ways to suit different spaces. By changing the arrangement of the lines, the gradations of shade and transparency are altered as well as the sense of depth in the space.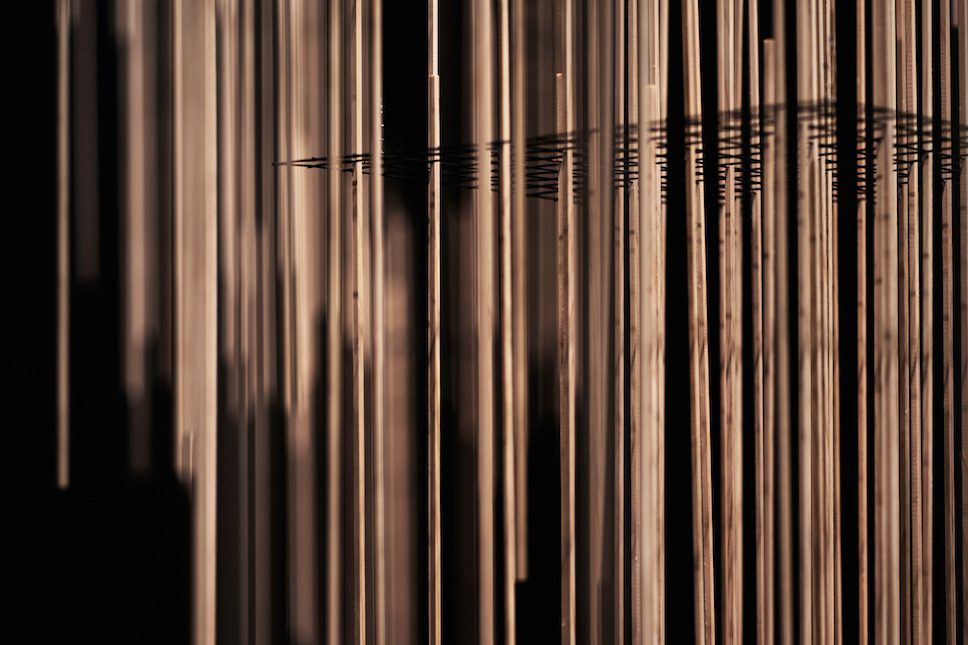 "The lotus is a sacred flower in Japan. In Japanese gardens, ponds with lotus flowers are usually shrouded in a light mist in the early morning when the flowers are in bloom. A fog seems to visualise the fragrance of lotus flowers," says Kazunobu Nakamura. "In Japan, fog represents profundity and has a sacred atmosphere. It is a mist formed by delicate light and water particles that catch the light. I tried to design a new space by objects that have such a vague appearance."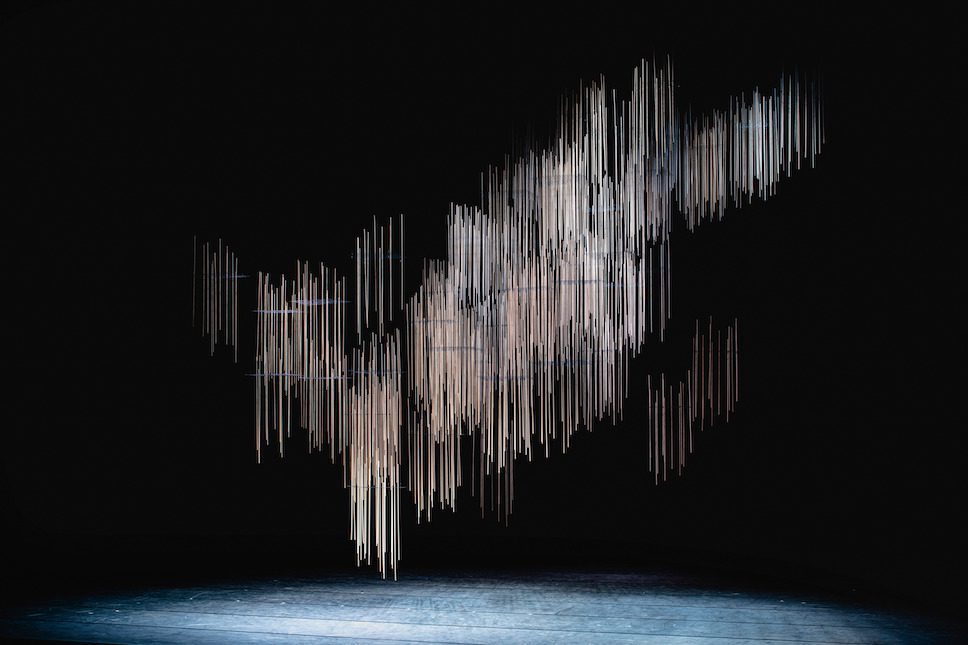 Installation details:
Location: Shibuya-ku, Tokyo, Japan
Client: Egiku Japanese Dance Products (Egiku JP)
Installation Design : Nakamura Kazunobu Design-Works
Lead architect: Kazunobu Nakamura
Lighting design : Theaterbrain / Masao Igarashi
Stage director : Noriyuki Shirato
Photography: Masaki Komatsu
Project sourced from: V2com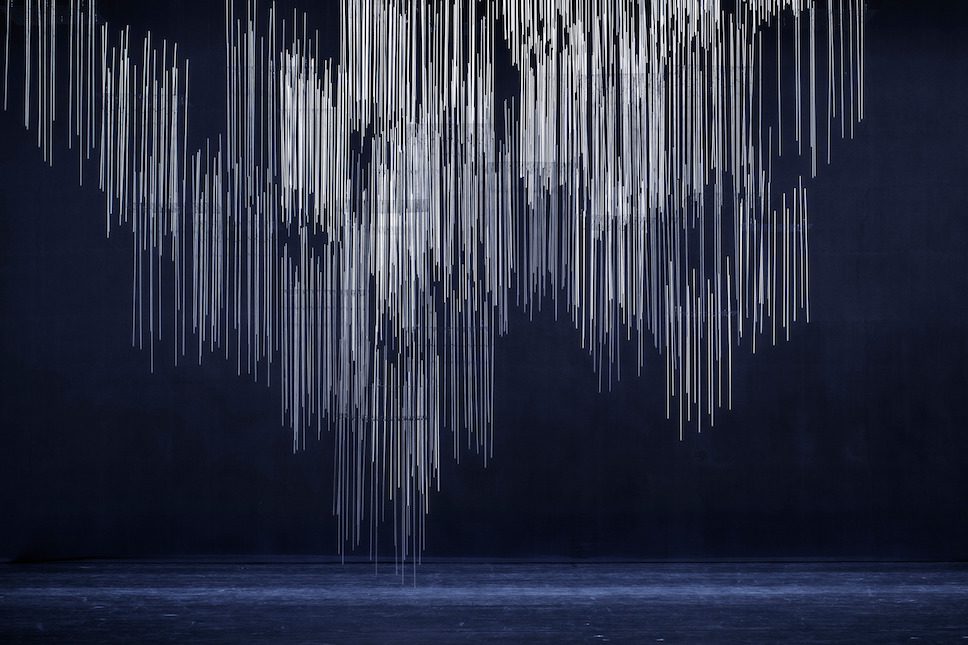 Take a look at all the other categories and winners at theArchitecture MasterPrize 2021.
Discover more of the latest design and industry news here on enki.