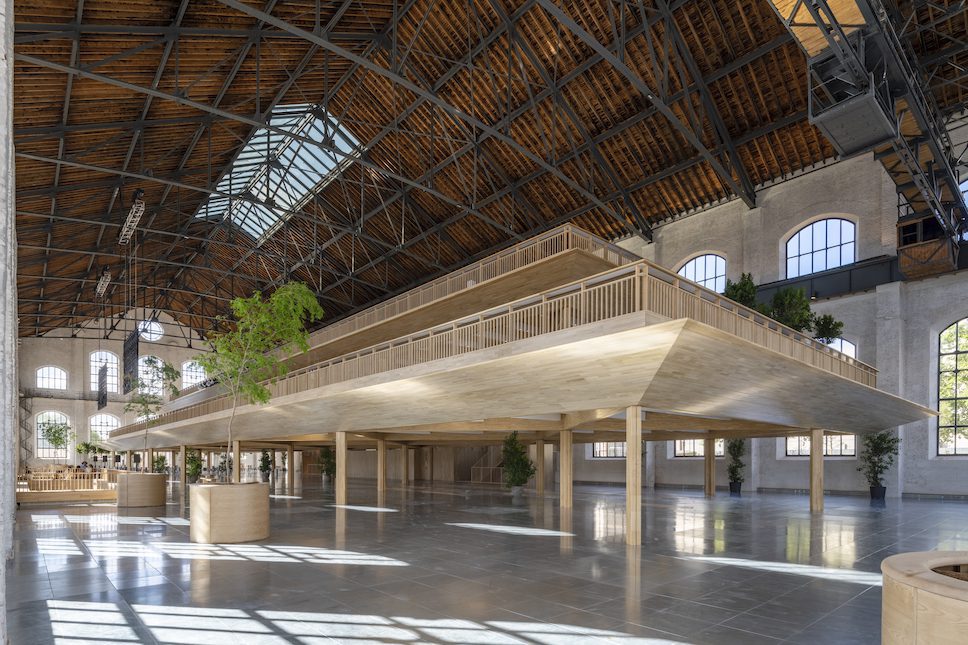 A demountable timber structure sets apart a sustainable retrofit office by Foster + Partners, and breathes life back into a disused gas plant in Madrid.
Ombú, as the project has been named, focuses on adaptive reuse of the building, originally constructed in 1905 by the architect Luis de Landecho. While its historic building envelope has been retained, the interiors have been transformed with the insertion of a sustainable and easily recyclable structure built from timber. This forms a flexible workspace for the Spanish infrastructure and energy company Acciona.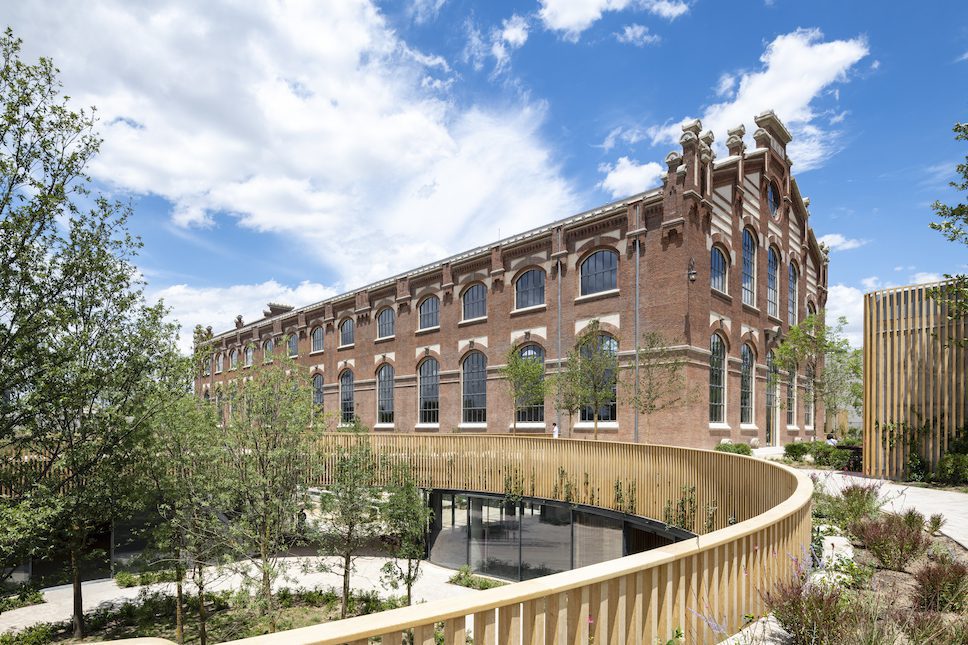 It's no wonder that the architecture firm are considering Ombú as one of their most sustainable projects to date. According to a statement from them, this sustainability focused transformation gives Ombú "a 1.0 Planet Ecological Footprint." This means that its whole life carbon emissions can be absorbed by the current capacity of the Earth, aligning with the requirement of the Paris Agreement.
"The design reduces embodied carbon by 25% when compared to a new build over the whole life of the project, while making allowances for future refurbishment," the studio said.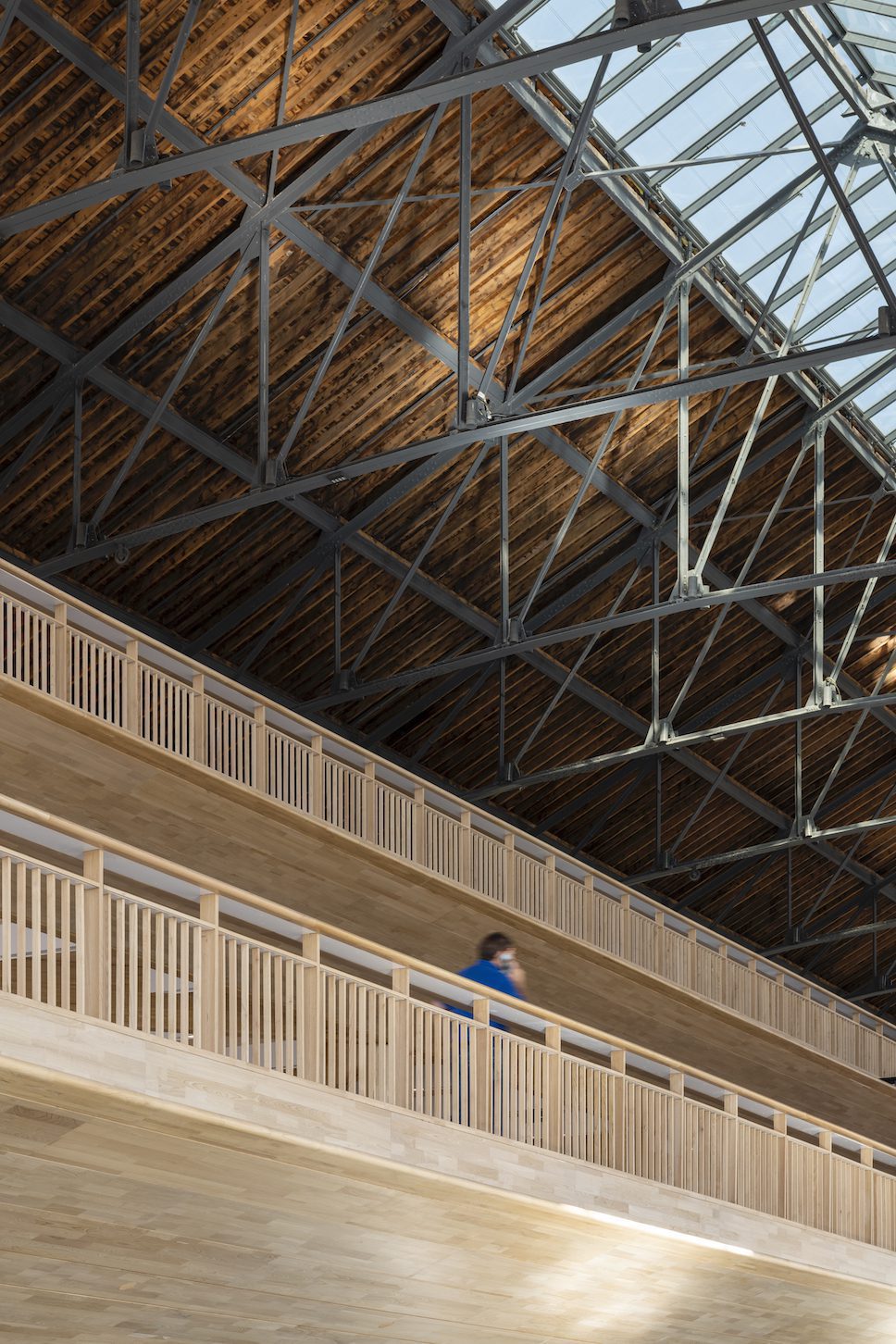 Not only does the lightweight timber structure allow for spatial flexibility, it also integrates lighting and natural ventilation. A skylight lets daylight flood into through the centre of the building, which reduces the need for artificial lighting, and solar panels generate electricity for the offices.
A series of interior floors will be created by the timber frame, and the workspace will span 10,000 square metres, featuring tree-lined areas to boost a sense of health and wellbeing. Additionally, a large courtyard area outside will lead to a neighbouring park area with over 300 trees where office workers can take a lunchtime stroll.
"Ombú brings an industrial wasteland back to a new garden in the city," said Norman Foster, the studio's founder. "Madrid's benign climate allows workspaces to be outside as well as inside, creating flexible and desirable lifestyle. Natural materials are brought into the existing building, contributing to biophilic spaces that are good for wellbeing and productivity."
It's now officially open, but the project was previously presented by Chris Trott, Head of Sustainability, in November 2021 during COP26 in Glasgow as a case study for the World Green Building Council. Ombú has also been retrofitted to qualify for WELL gold-level wellness standards and is pre-certified to LEED Platinum standards.
Photography by Nigel Young.
Discover more projects by British architecture firm Foster + Partners, including the Narbo Via museum of Roman antiquities in France.
Keep up to date with the very latest architecture news on enki.