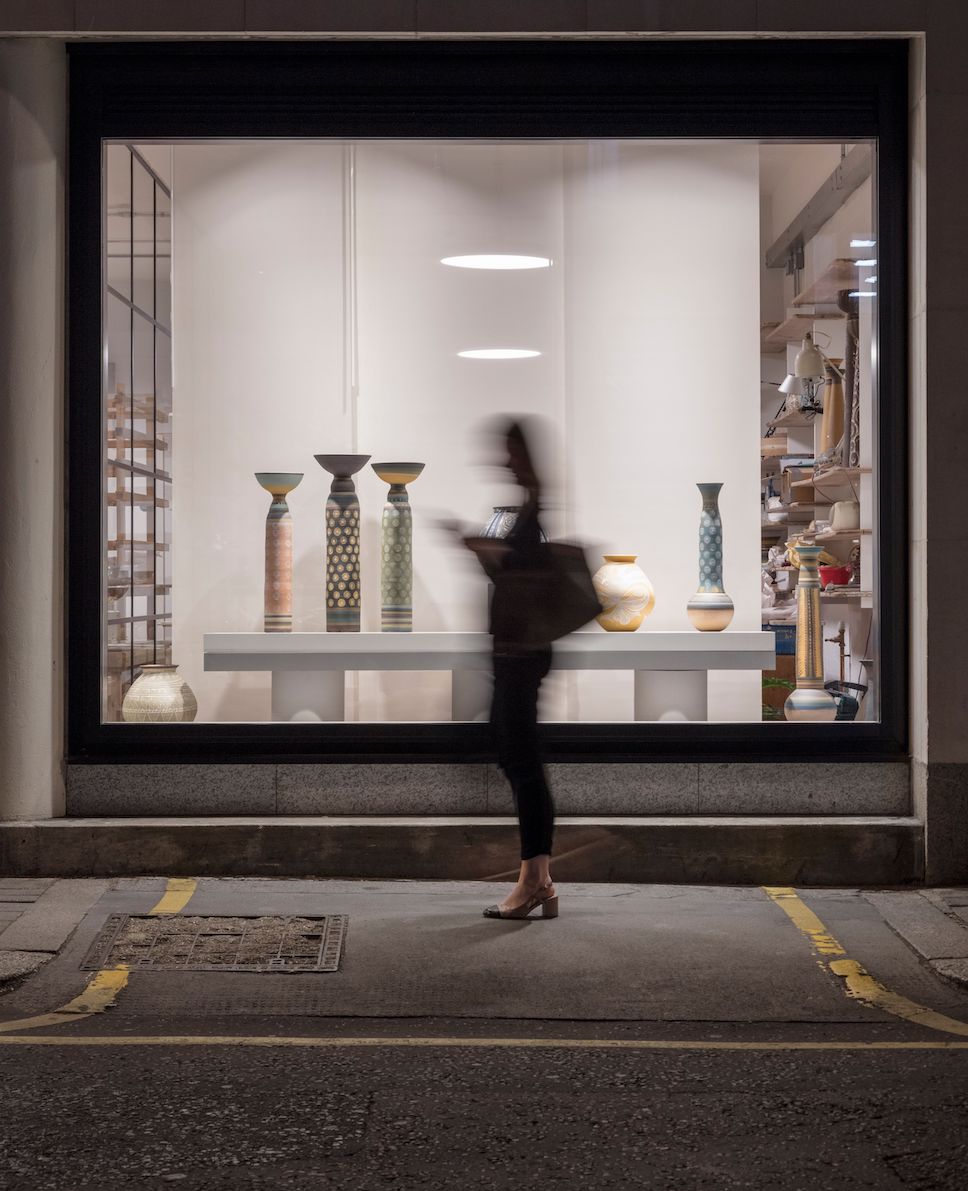 Situated in the bustling Eccleston Yards in London's Belgravia, is one of FLINT design studio's projects: Studio Pottery London. Created for Studio Pottery Director Lucy Attwood and Artistic Director Gregory Tingay, the carefully curated space is designed to house everything from the teaching and practise of wheel-thrown ceramics, to classes and events, as well as a unique gallery space.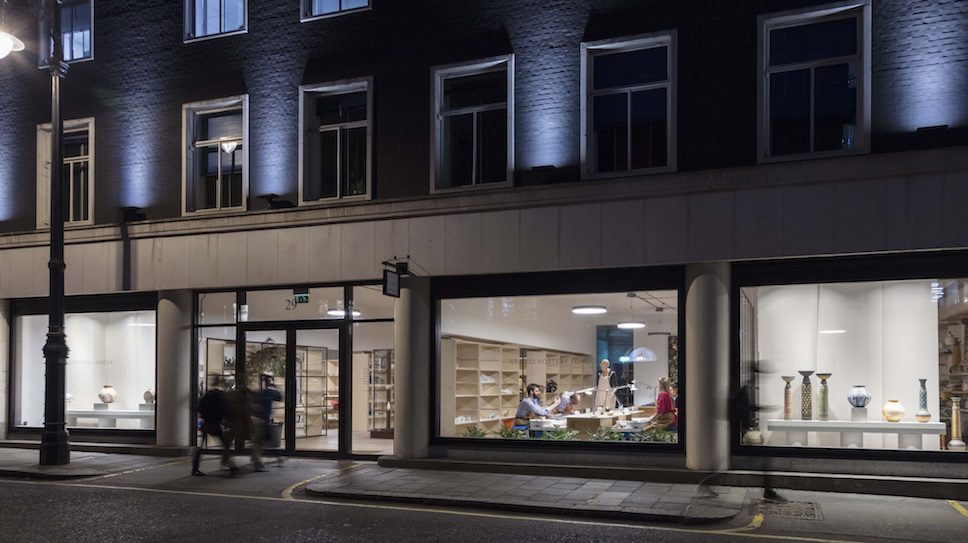 "Studio Pottery London is a spectacular, beautiful new studio. Are we at The Bauhaus, or The Wiene Werkstätte, or in Central London? This is a place of community – a wonderful, expression of communality. Pottery is a central art according to Gauguin – pottery is transformational." Edmund de Waal, ceramicist and author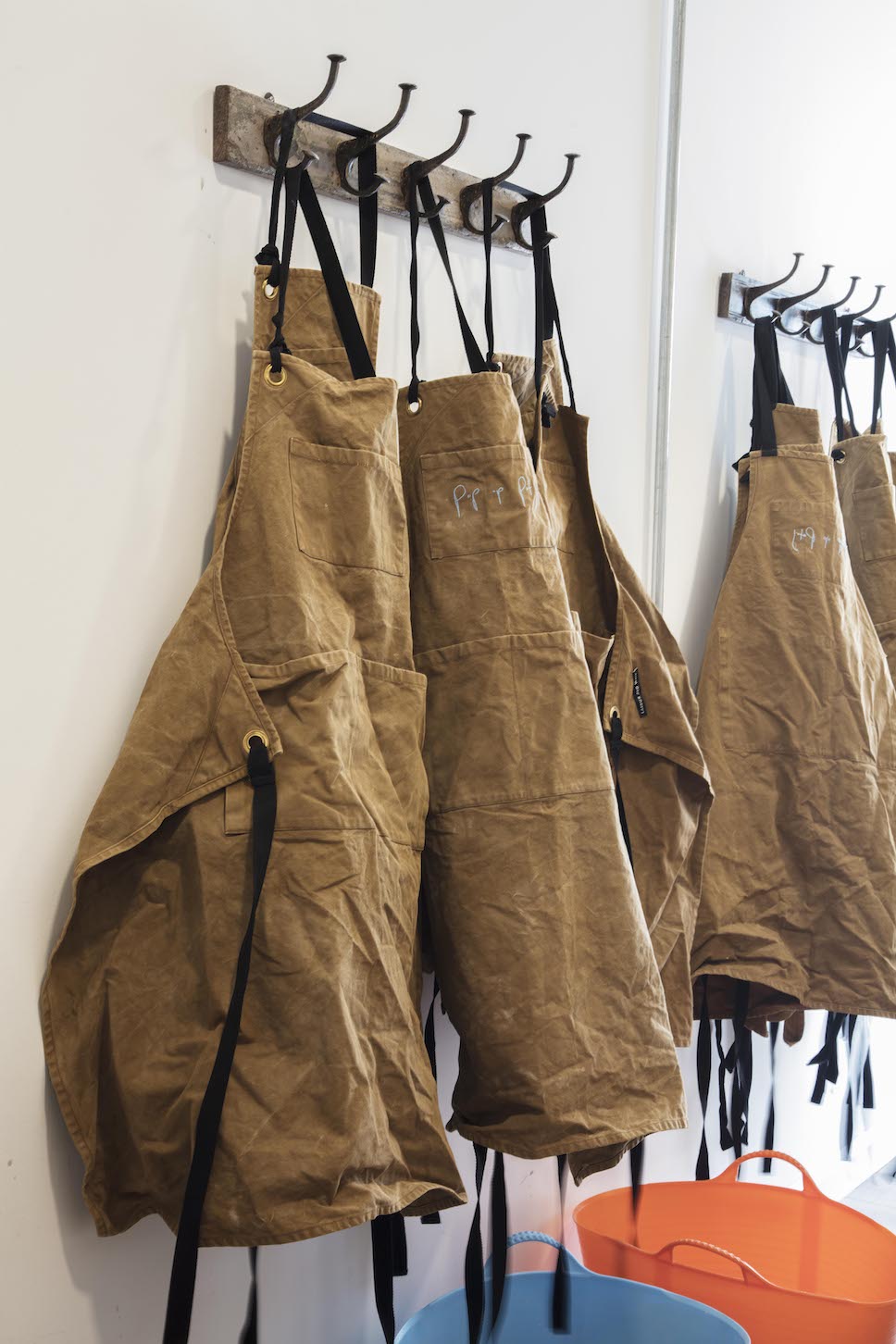 Designed to let the natural light flood in – and the creative spirit that abounds within flood out – FLINT purposefully built in four great display windows to achieve just the right environment for the pottery studio and its makers. From the outside passers-by can indulge in temporary exhibits alongside works by Gregory Tingay (the studio's Artistic Director and resident potter) and, when evening comes and the sun goes down, the studio transitions into a dazzling showcase of activity.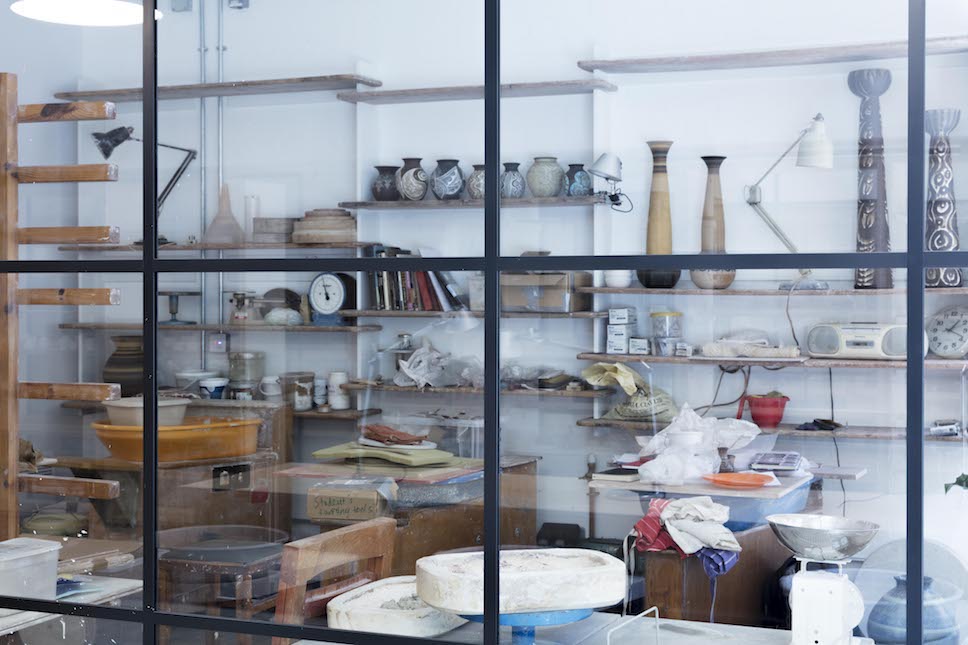 Alongside the creation of this generous window space, implemented to draw viewers in, FLINT designed what they called a 'landscape' of monolithic plinths that can be easily moved and adjusted to construct the perfect display area for varying ceramic types. Crafted from a plethora of different materials, the plinths are designed to reference a Japanese aesthetic and allow for only partial visibility through to the activity of the studio's workshop behind, building the intrigue of the space.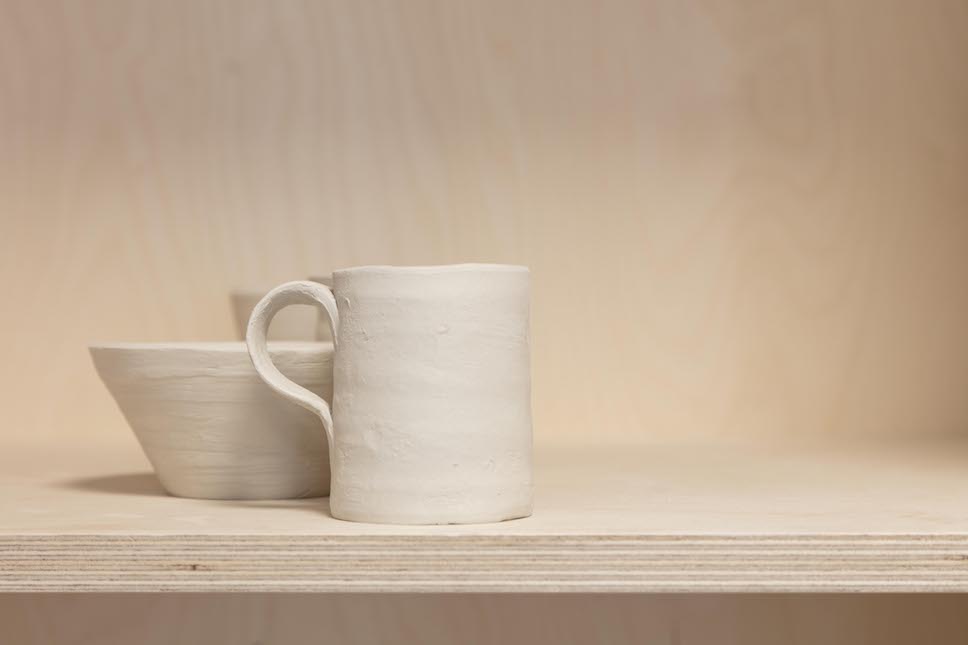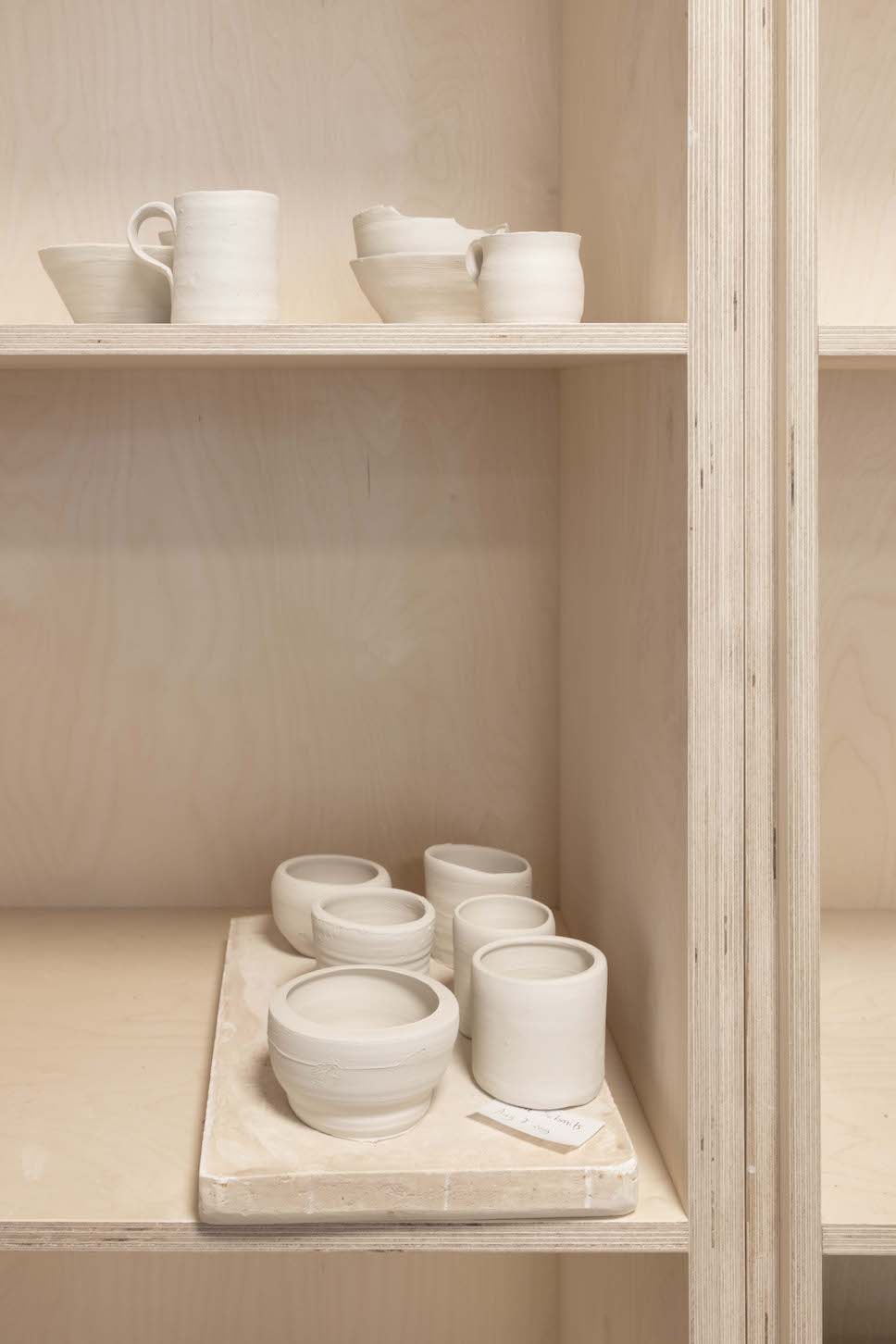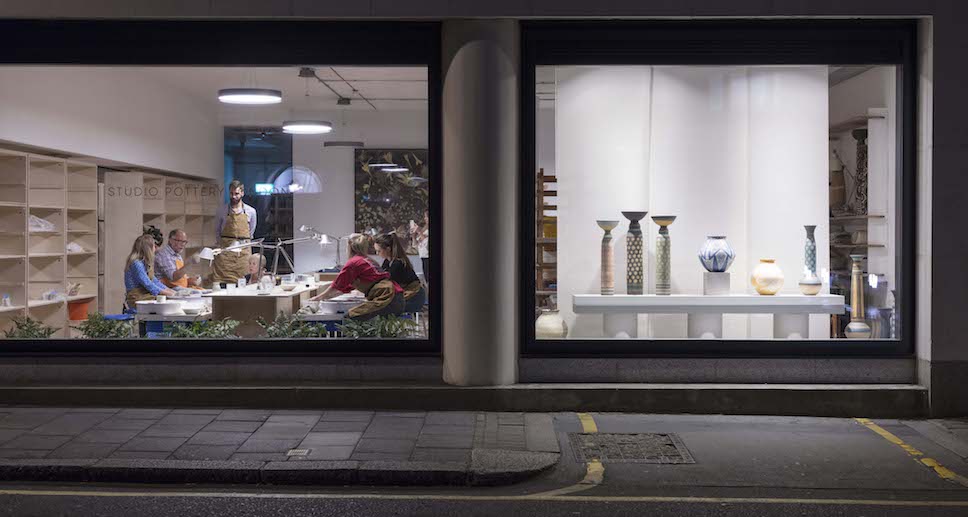 Work on the studio commenced in May 2019, after FLINT's Associate Director, Vesna Aksentijevic and Studio Pottery London met and built a friendship on their shared affinity for the process and history of studio pottery. The project was completed in July, after FLINT transformed a previously empty unit by unifying the space via a material palette of plywood, glass and timber, and creating a truly calm, flexible working environment for the makers. FLINT designed the studio so that it plays host to multiple open spaces, with each zone working hard to support the varying ways in which potters work, from clay throwing and glazing to the manoeuvring of equipment and the teaching of classes and holding of lectures.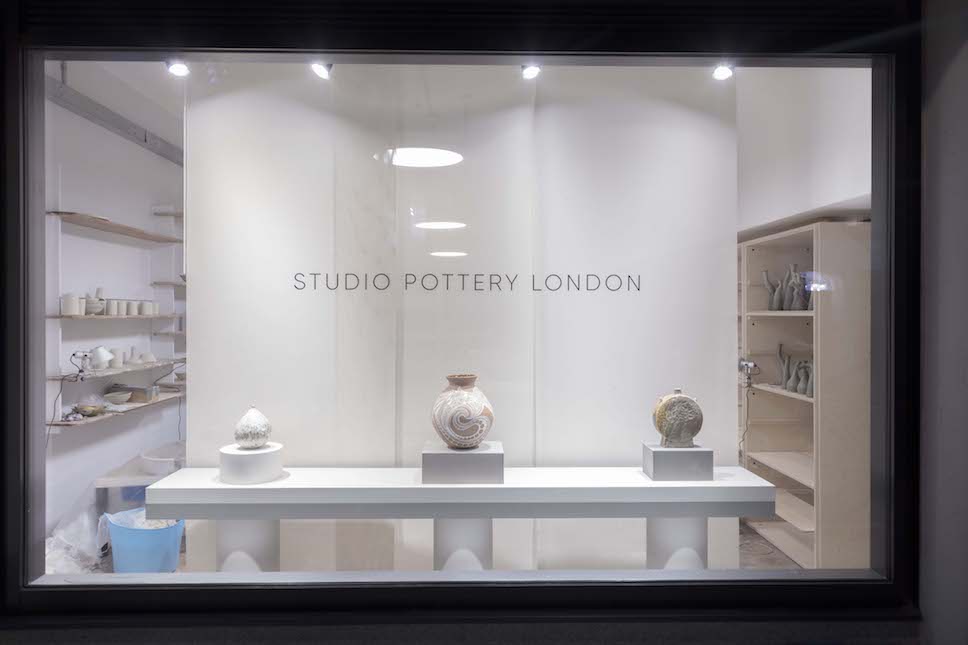 Here at enki we particularly like how FLINT utilised reclaimed and recycled pottery boards to create and build the wall-shelving, a simple and more eco-friendly solution.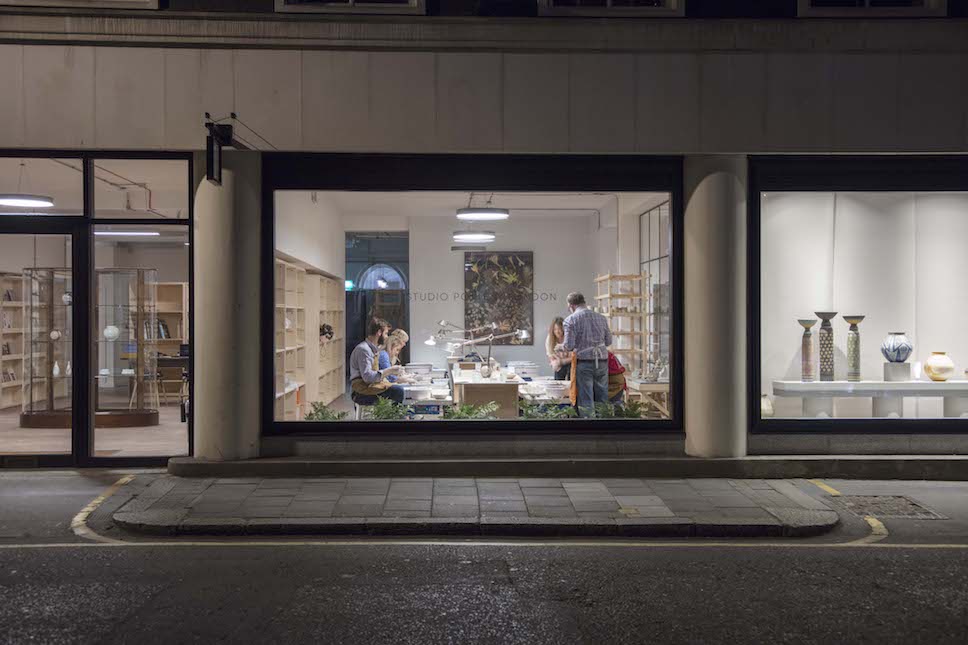 "It has been fantastic collaborating with Lucy and Gregory on this project. We were driven by a desire to create a space in the area that encourages people to participate in the discipline of pottery-making, which can be wonderfully artistic and collaborative. We feel our design of this new space showcases the remarkable work of Studio Pottery London, and look forward to seeing it develop". Vesna Aksenjevic, Associate Director, FLINT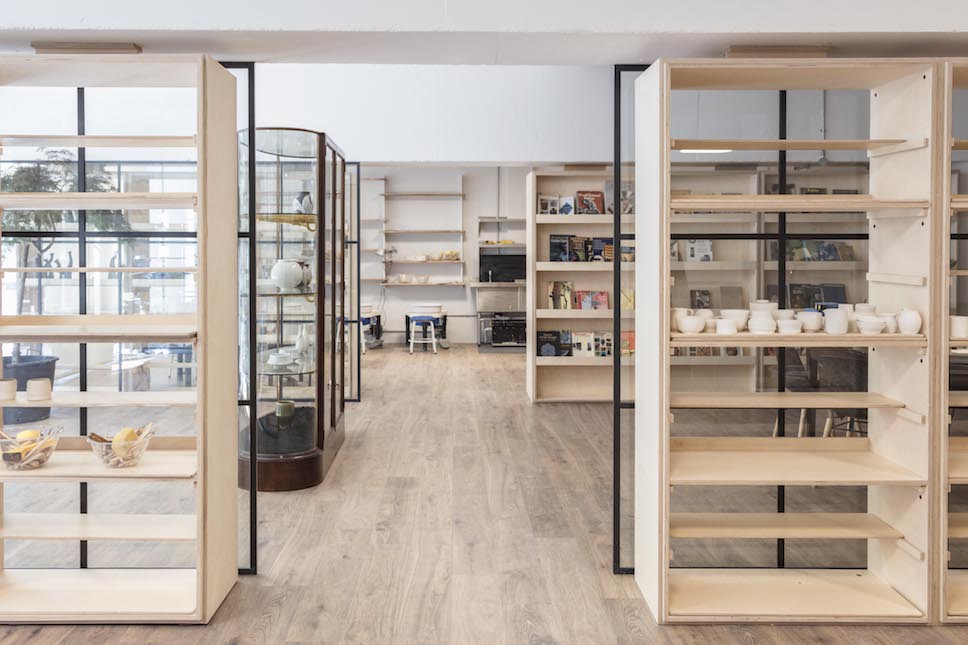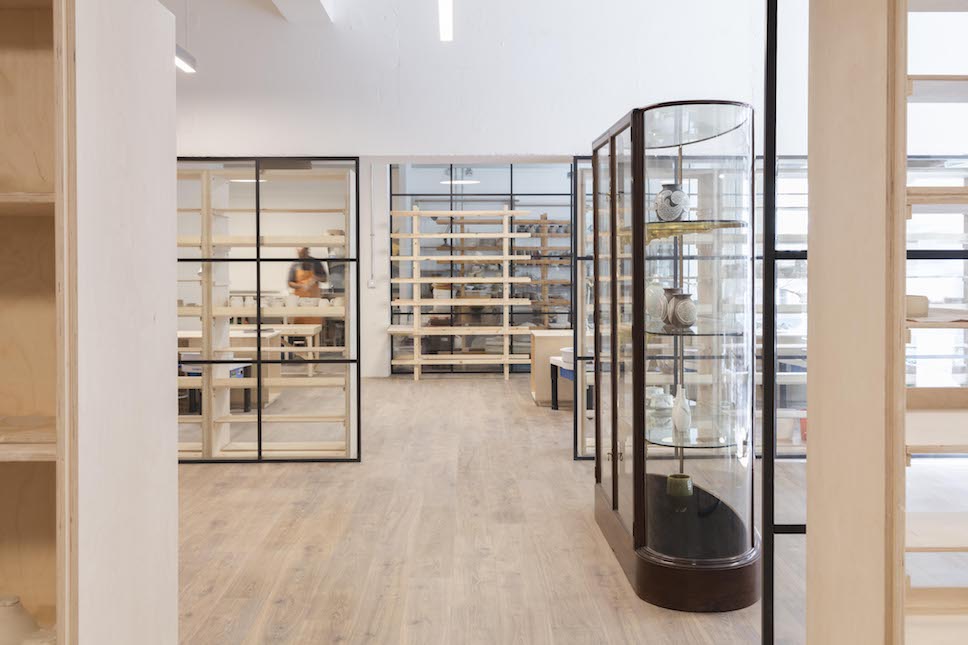 For more projects by FLINT London design studio, click here.
Discover more about Studio Pottery London by clicking here.
For more commercial projects on enki click here.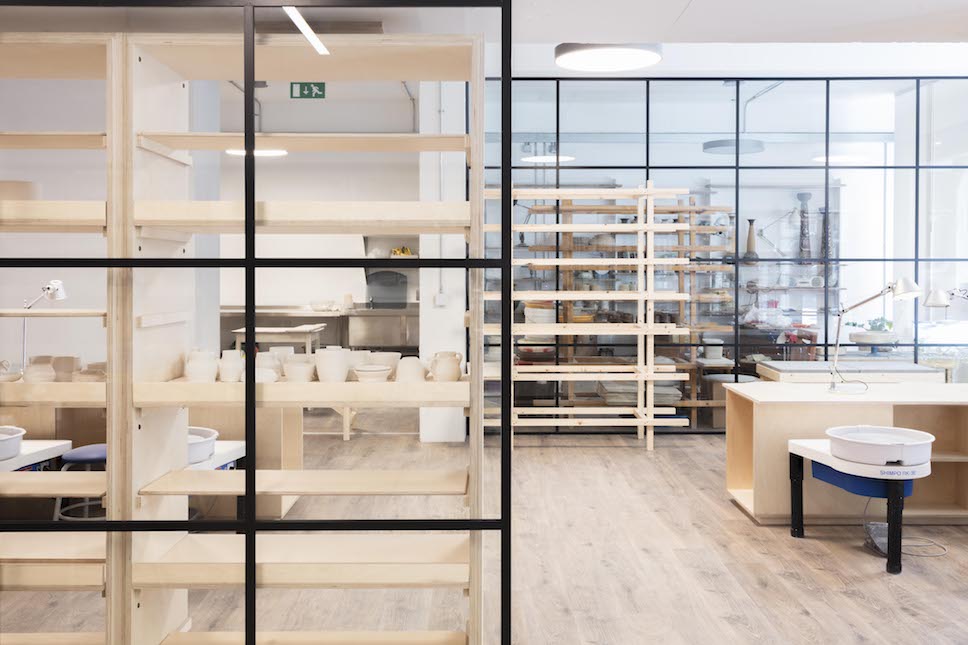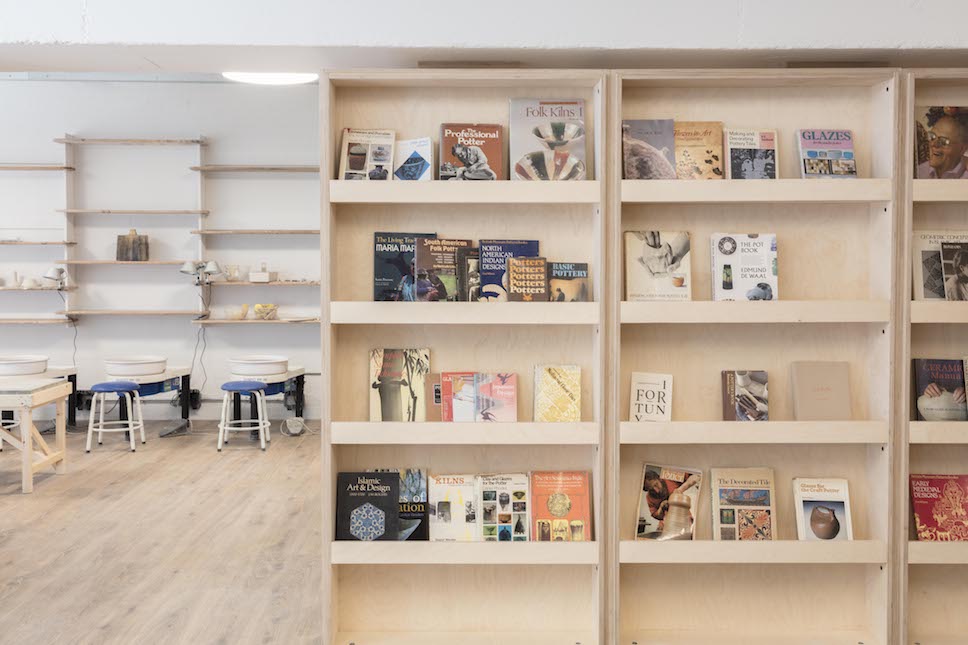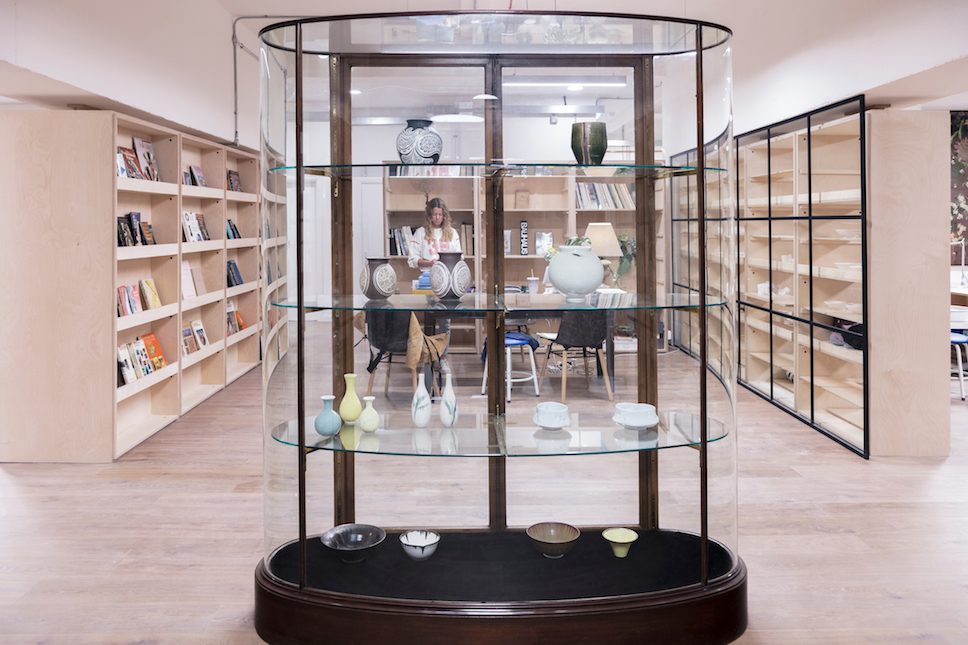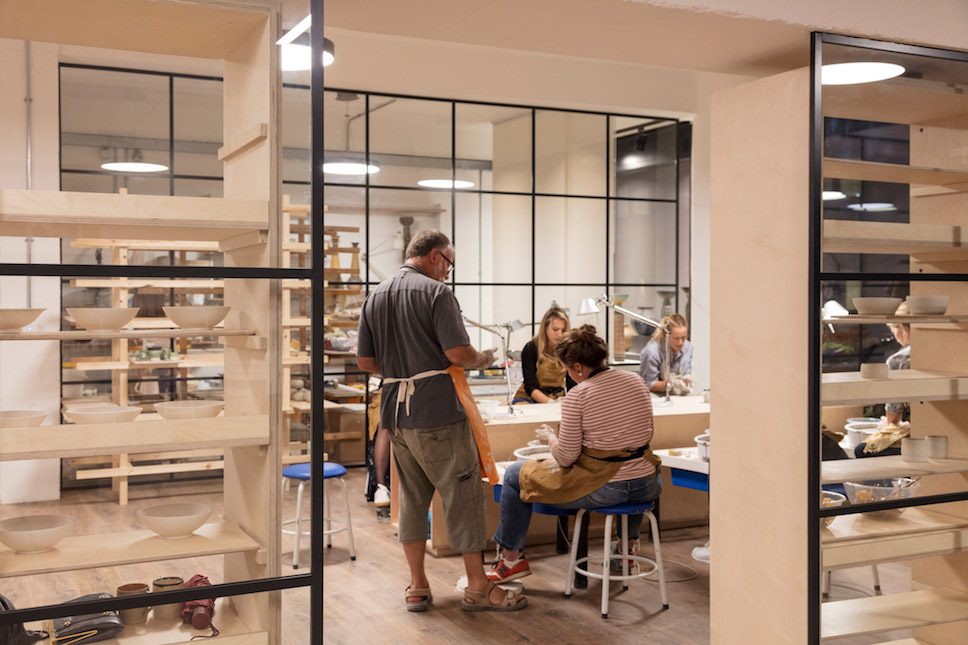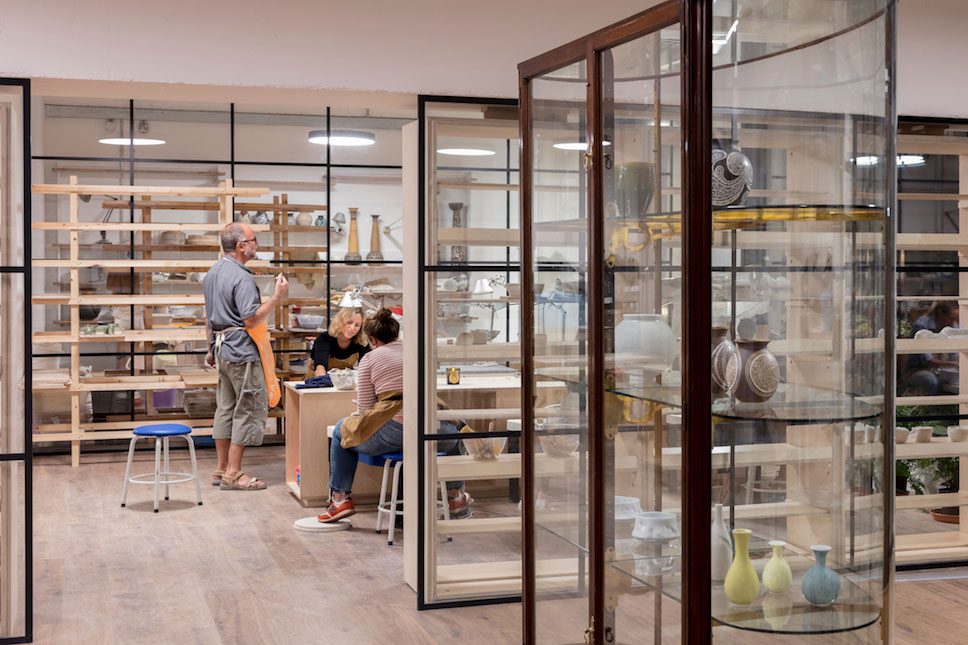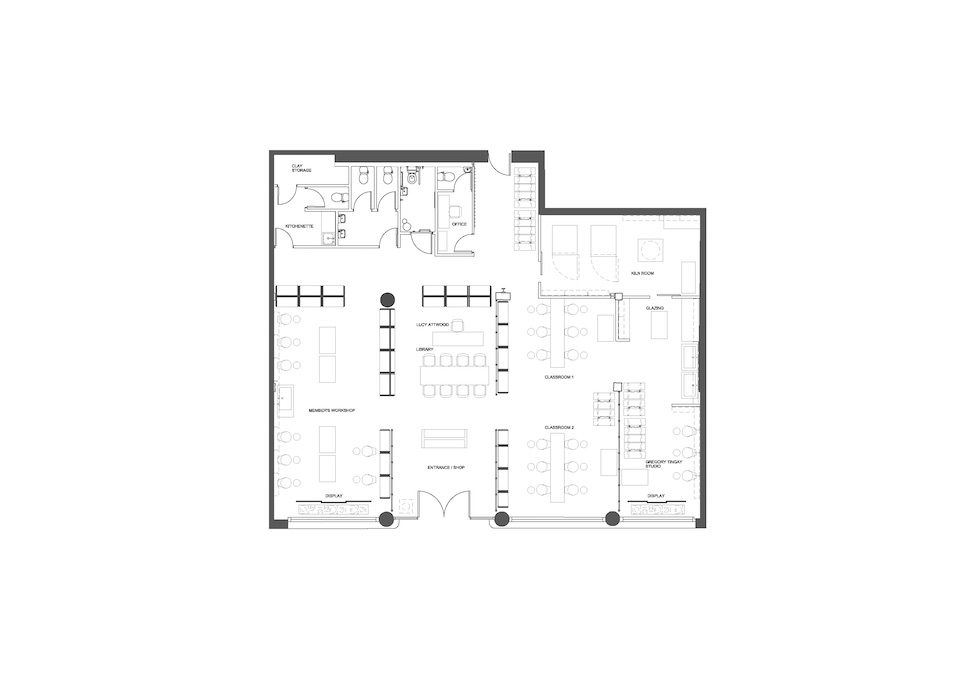 Project Notes:
Photography by Dusan Todorovic
Client – Studio Pottery London
Designer – FLINT
Project management – Grosvenor Concierge
Contractor – Ethos Facilities
Lighting designer – The Lumen Architect
Sub-contractor (joinery) – Moosejaw
Kiln specialist – Northern Kilns