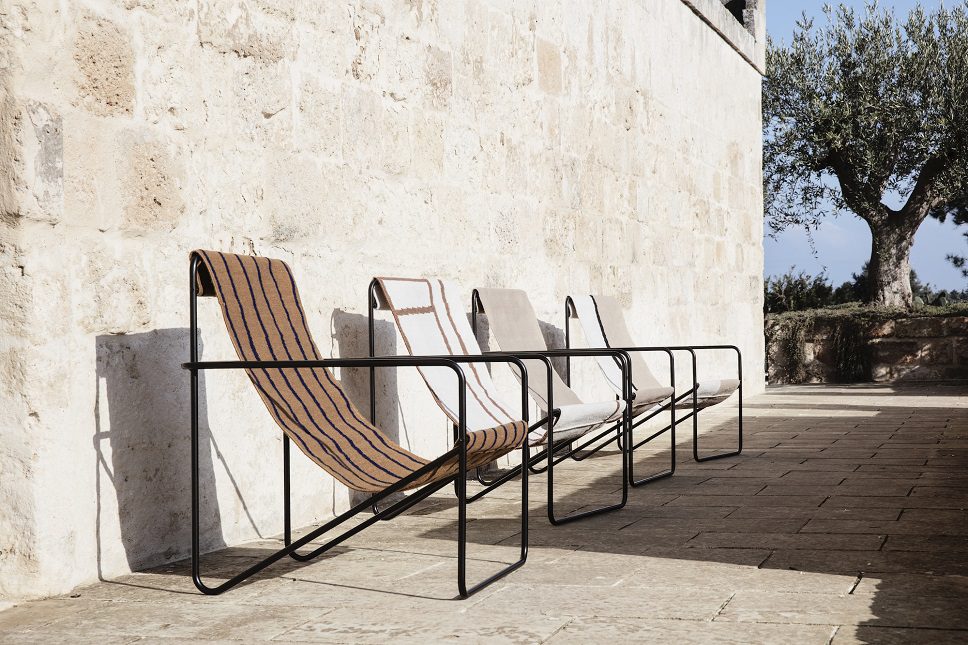 The arrival of bright, clear days and endless skies will undoubtably have you re-considering the design of your home's outside space, be it the balcony that plays host to your homegrown tomatoes, or the little slice of heaven that you've created in the back garden. Utilising this additional outside space could be the ideal way to tap into that extra hit of daily hygge.
Someday Designs, founded by Emily Mayne, is a hub of beautifully curated, shoppable pieces, just waiting to breathe new life into your home, and the founder has multiple tips on how to do this successfully, especially when it comes to your outside space (however large or small).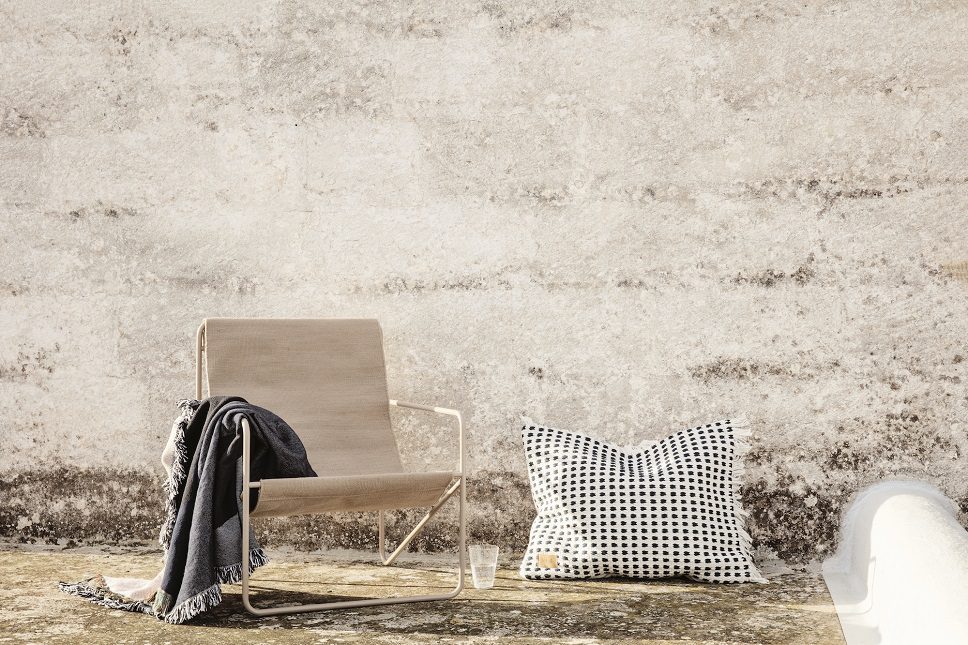 "Whether it's a shady spot or somewhere to soak up the sun, create a cozy nook to escape to and relax. Ferm Living's new Desert lounge chair (available in four different styles), Way cushion and rug paired together will create a calming outdoor oasis," says Emily. "These pieces are all part of our sustainable Conscious Living collection; the fabric is made from 100% polyester, produced from recycled plastic bottles."
For those smaller spaces in more built-up areas, feeling a little overlooked could be an issue. To remedy this, Emily suggests ordering plants and larger pots that "will house taller plants – a great solution for outdoor privacy."
For larger gardens, "if space allows, create an outdoor dining area and enjoy eating alfresco in the lighter evenings. Muuto's Linear Steel Table and Linear Steel Bench are designed in proportions that allows the bench to slide easily under the table when not in use. A smart, compact space saving idea."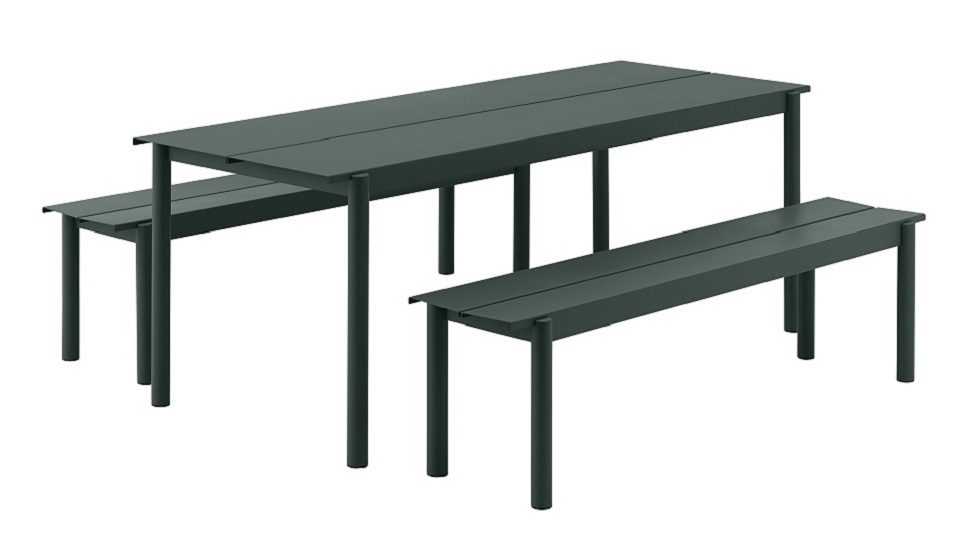 Whatever space you have – be it big or small – utilise it to the max this 2020 and curate an outside space that symbolises that little piece of calm for you. For extra daily hygge, order the latest edition of enki (delivered straight to your door), poor yourself a cup of fresh coffee or tea and cosy up for a precious ten minutes to yourself.
Discover more outside furniture and accessory ideas from someday designs here.
Have you read our interview with the founder of someday designs? No? Click here.
For more design stories on enki, click here.